Best Social Media Analytics Software in 2023
Are you looking for a Social Media Analytics Software for your business? You have come to the right page. This guide will help you discover the best Social Media Analytics Software of 2023 and along with a deep dive into their features, pricing, rating, etc.
What is Social Media Analytics Software?
Social media analytics software allows businesses to track, analyze, and measure social media performance across various platforms. These tools provide insights into audience behavior and engagement, competitor analysis, brand reputation, and campaign effectiveness, helping marketers optimize their social media strategies and improve overall business performance. With real-time data and customizable reports, social media analytics software enables businesses to make data-driven decisions and stay ahead in the highly competitive social media landscape.
How Social Media Analytics Software work or function?
Social media analytics software works by collecting data from various social media platforms, analyzing the engagement metrics, and providing insights on the performance of social media campaigns. This data includes metrics like reach, impressions, clicks, and conversions. The analytics software then presents this data in an easy-to-understand format that can be used to make informed decisions about future social media strategies. Additionally, social media analytics software can help to identify trends and patterns in audience behavior, which can then be used to optimize campaigns for maximum impact.
Benefits of Social Media Analytics Software?
Benefits of social media analytics software:
It helps you track your social media performance, identify opportunities for growth, and gather insights about your target audience.

You can use this data to create more effective social media strategies, engage with your followers, and build stronger relationships with customers.

Social media analytics software can also help you to monitor your competition, identify industry trends, and stay ahead of the game.
Overall, social media analytics software is a crucial tool for any business looking to improve their social media presence and increase engagement with their audience.
How we curated this list
We conducted extensive research to identify a wide range of software options within each category. This involved exploring online resources, industry publications, software directories, and user reviews. Please note that the pricing and features mentioned here are subject to change. We recommend you to visit the product website for the latest information before making a decision.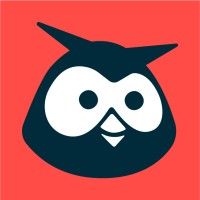 Product Description
Ahorra tiempo y crece en las redes sociales con Hootsuite, tu arma secreta integral de programación, gestión y análisis de redes sociales. ¡Pruébalo gratis!
Pros and Cons
Hootsuite makes it easy to manage social media accounts in one place.
The calendar feature allows users to easily plan and organize their social media content.
The platform provides actionable insights on the best times to post content.
Hootsuite may not be affordable for small businesses with limited budgets.
The platform may not offer as many features or customization options as some of its competitors.
Some users may find the interface or setup process confusing or difficult to navigate.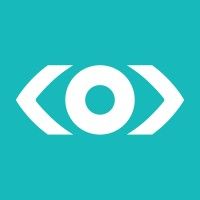 Product Description
Break through the noise with Meltwater: Media Intelligence, Consumer & Sales Intelligence, Social Listening, Influencer Marketing, and more.
Pros and Cons
Offers a suite of solutions for various needs
Provides unlimited discovery and insights for consumer data
Offers always-on learning and peer-to-peer support for professional growth
No information about the pricing is available on the page
The website feels cluttered with a lot of product information
It may be overwhelming for small businesses that may not require all the solutions in the suite.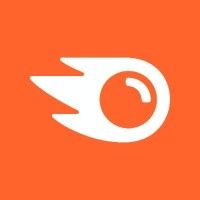 Product Description
Turn the algorithm into a friend. Make your business visible online with 55+ tools for SEO, PPC, content, social media, competitive research, and more.
Pros and Cons
Semrush offers a comprehensive set of tools for online marketing, including SEO, content marketing, competitor research, PPC, and social media marketing.
The platform provides in-depth website audit based on 130+ checks and offers recommendations to improve content that can increase search rankings.
Semrush offers insights into your competitors' marketing strategies, such as backlinks and keyword gaps, and provides ideas for growing your market share.
Semrush can be overwhelming for beginners due to the sheer amount of data and features available on the platform.
The pricing plans can be expensive for small businesses or individuals who only need a few functionalities of the platform.
The accuracy of data and metrics provided by Semrush may not always be accurate and can vary depending on the sources and methods used to collect this data.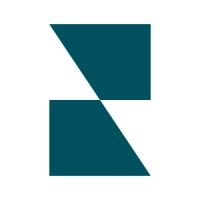 Product Description
Looking for the best online reputation management services? ✓ We turn customers into local advocates by building your brand's online & digital reputation.
Pros and Cons
The software manages consumer feedback from acquisition to loyalty, making it easier to streamline feedback.
The platform offers solutions that can help create higher search presence, increase sales, decrease churn, and drive repeat business.
Reputation.com boasts success stories with major brands such as GM, Ford, and PetSmart, which can help potential customers trust the platform.
The passage does not provide pricing information for the platform, making it unclear how much it would cost for a business to use.
The options available may be overwhelming to some businesses who may only need a few of the solutions Reputation.com offers.
The platform must be used actively to achieve the best results, so businesses may need to dedicate time to manage their customer reviews and feedback.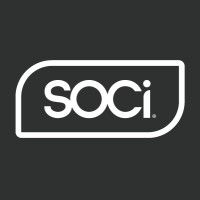 Product Description
SOCi is the marketing platform for multi-location brands. We empower businesses like Ace Hardware, Sport Clips, and Anytime Fitness to connect with local audiences across every marketing channel.
Pros and Cons
SOCi provides a centralized platform for multi-location brands to scale marketing efforts across all digital channels in a brand-directed and locally perfected way.
SOCi offers a range of products for social media management, local search visibility, reputation management, and more, allowing for a comprehensive approach to localized marketing.
SOCi also offers SOCi Assist, a service where SOCi's professionals manage a company's localized marketing strategy for them, which could be helpful for companies without the time or resources to manage it themselves.
SOCi may not be cost-effective for smaller businesses that don't require as extensive a localized marketing strategy.
There is a potential learning curve for new users who need to get acquainted with SOCi's platform and products.
For companies that rely heavily on influencer marketing or other non-digital marketing strategies, SOCi's offerings may not be as relevant.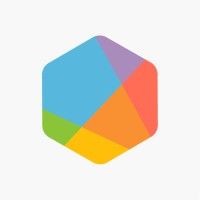 #8
Brandwatch Consumer Intelligence
Product Description
Understand and engage with your customers at the speed of social with Brandwatch, the social suite built for our fast-moving world.
Pros and Cons
Provides an all-in-one suite for all social media channels.
Trusted by thousands of the world's biggest brands.
Offers a range of features including market research, brand management, influencer marketing, and content marketing.
The pricing plan is not mentioned in the passage.
It may not be suitable or affordable for small businesses or startups.
It may take time to fully understand and utilize all the features offered by the product.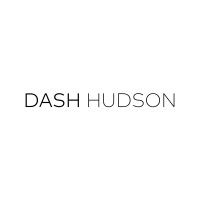 Product Description
The all-in-one social media management platform for brands of all sizes. Get the insights and workflow tools you need to outsmart social with Dash Hudson.
Pros and Cons
Provides a suite of tools for social media management and influencer marketing, including visual AI for predicting photo and video performance.
Offers actionable insights across key social media channels, allowing for data-driven decision making and trend analysis.
Has a variety of resources, including case studies, e-books, videos, and a digital marketing glossary, for marketing education and support.
The cost of the platform is not disclosed on the website, making it difficult for potential customers to determine if it fits their budget.
Some features, such as the AI-powered social listening and influencer tracking software, may require additional fees on top of the base platform cost.
The platform offers a range of tools and resources, which may be overwhelming for smaller businesses with limited marketing resources and personnel. Product Description
Join 25M+ people and link to everything you create, share and sell online. All from the one bio link.
Pros and Cons
Linktree provides a versatile, all-in-one platform that allows users to share, sell, and grow on multiple social media profiles.
The platform is easy to use, with a customizable landing page that can be created and updated in minutes.
Linktree offers analytics that allow users to track engagement, monitor revenue, and make informed updates to keep followers engaged.
For users who prioritize click-through and conversion rates, having too many links on their Linktree may slow down visitors' course of action.
While Linktree can act as a mini-website for creators who don't have one, it may not provide the full functionality and customization options of a regular website.
Some users may find the monetization options and revenue collection methods on Linktree limited compared to other e-commerce platforms. Product Description
Master reporting and benchmarking your social media communication thanks to Sotrender's AI models. Effortlessly analyze Instagram, Facebook, and more.
Pros and Cons
Sotrender offers a free 14-day trial and easy setup to its users.
It provides data-driven insights to improve exposure and enhances Facebook ads performance.
The platform offers industry indexes and scores to measure brand equity and performance.
Sotrender's services are focused only on social media, which might limit its usability.
Some features are only available in the paid version, which might not be feasible for small businesses or individuals.
The platform might require technical expertise or training to use all its features effectively.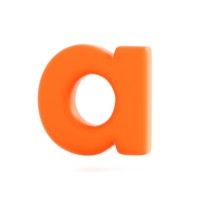 Product Description
An easy to use Social Media Management Software that allows you to stay organized, save time, and easily manage your inbox, publishing, reporting, monitoring, and team collaboration tools.
Pros and Cons
Agorapulse's Social Media Inbox helps users to manage all their incoming social media messages, comments, and reviews in one place, making it easier to stay organized and save time.
The Social Media Publishing feature enables users to plan, collaborate, and schedule content for all their social channels from one platform.
Agorapulse's Social Media ROI feature helps users easily see what posts and conversations are driving sales, leads, and traffic, without requiring in-depth knowledge of Google Analytics.
The pricing may not be suitable for some individual users or small businesses as it is mainly priced for growing teams or agencies.
While the customer support is rated highly, their response time of 30 minutes may not be fast enough for urgent issues.
Some features may be lacking compared to other social media management tools, so it may not be the ultimate solution for all needs.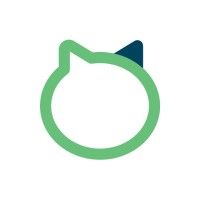 Product Description
Loomly is the social media management platform that empowers marketing teams to grow successful brands online through collaboration, publishing & analytics features.
Pros and Cons
One platform for all your social media marketing needs, which allows for ease of use and saves time.
Trusted by 21,800+ marketing teams around the world, indicating reliability and usefulness.
Offers features such as Post Ideas, Content Library, Optimization Tips, Post Mockups, Approval Workflow, Automated Publishing, Interactions, and Advanced Analytics, giving users a comprehensive and versatile toolkit for social media management.
No mention of customer support in the provided information, which could be a concern for users who need assistance with the platform.
No information on the pricing of the product other than a 15-day free trial, which could make it difficult for users to make a decision without knowing the cost.
No indication of whether the platform incorporates emerging social media platforms such as TikTok, which could limit its effectiveness for users who want to expand their social media presence beyond traditional platforms.
Missing a tool?
List it here

->
Frequently asked
questions
The best social media analytics software depends on your business needs. Some popular options include Hootsuite, Google Analytics, and Sprout Social. Evaluate features such as monitoring, reporting, and integration capabilities to find the software that aligns with your social media objectives.
Social media analytics software offers multiple benefits such as tracking of key metrics, audience behavior insights, competitive analysis, content optimization, identifying brand advocates, and crisis management. It helps businesses make informed decisions, improve social media marketing strategies, and achieve better ROI.
The common use of social media analytics software is to track, analyze, and report on social media performance. It enables businesses to make data-driven decisions, optimize their social media strategy, and measure ROI. It also provides features for monitoring brand reputation, competitor analysis, audience insights, and engagement metrics.
Consider features like tracking social media metrics, audience analysis, competitor monitoring, sentiment analysis, influencer identification, report generation, integration options, ease of use, and customer support when choosing social media analytics software. These features will help you effectively measure and improve your social media marketing strategy.
Social media analytics software is used in a variety of industries, including marketing and advertising, public relations, e-commerce, retail, and hospitality. It helps businesses track and analyze their social media campaigns, measure engagement, and monitor brand reputation.
The cost of social media analytics software depends on features and provider. It could be free or range from $10 to $500+ per month. Additionally, some providers offer custom pricing plans.
Yes, there are free social media analytics tools available. Some popular options include Hootsuite Analytics, Google Analytics, and Facebook Insights. These free plans often have limitations on features and reporting capabilities, but they can still provide valuable insights for small businesses or those with basic social media marketing needs.
Social media analytics software typically requires basic technical knowledge, such as navigating software interfaces and understanding data analysis concepts. However, more advanced features may require additional technical expertise or support. Overall, users with basic computer skills and an understanding of social media marketing should be able to use these tools effectively.
How to use this page to find the right software
Identify your needs and requirements from the software. Consider factors like functionality, features, platform compatibility, budget, and any specific industry or personal preferences.
Based on your needs, prioritize the features or functionalities that are essential for your software.
Explore the website link of each software to gather more detailed information about it.
Elevate your marketing campaigns with interactivity
📈 Increase engagement and conversions with interactive emails
✉️ Automate lifecycle email marketing for pin-point targeting with emails
⚡ Nurture leads with fun widgets like spin-the-wheel, quizzes, polls, etc
Early stage startup? These tools might help you
Better emails. less work.
super growth.