Best Venue Management Software in 2023
Are you looking for a Venue Management Software for your business? You have come to the right page. This guide will help you discover the best Venue Management Software of 2023 and along with a deep dive into their features, pricing, rating, etc.
What is Venue Management Software?
Venue management software is a tool that helps businesses manage the process of booking and organizing events, conferences, and meetings. This software provides an easy-to-use platform that enables users to streamline event planning, monitor guest lists, create custom reports, and keep track of resources and inventory. With the help of venue management software, businesses can automate processes, reducing the workload and eliminating errors, and ultimately provide their guests with a seamless and stress-free experience.
How Venue Management Software work or function?
Venue management software simplifies the process of planning and organizing events by providing a platform for venue managers to manage resources, schedule staff, track finances, and communicate with vendors. The software also enables event planners to search and book appropriate venues, offer catering and other services, manage guest lists, and oversee the event from start to finish. With the help of venue management software, event planners and venue managers can streamline their operations and offer a seamless experience to their clients.
Benefits of Venue Management Software?
Benefits of venue management software:
Streamlined event planning and execution through centralized data management and scheduling features
Real-time reporting and analytics for enhanced decision-making
Improved communication and collaboration within teams and with clients
Increased efficiency through automated processes and workflows
Enhanced customer experience through personalized and tailored event planning.
How we curated this list
We conducted extensive research to identify a wide range of software options within each category. This involved exploring online resources, industry publications, software directories, and user reviews. Please note that the pricing and features mentioned here are subject to change. We recommend you to visit the product website for the latest information before making a decision.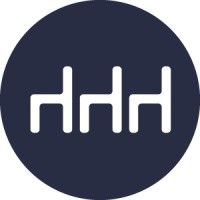 Product Description
Tripleseat simplifies the booking process. Our products come fully equipped to tackle hospitality challenges across a wide range of industries.
Pros and Cons
Increases sales by 30% or more
Streamlines the booking process
Enables venues to offer on-premise and off-premise events and catering to be booked directly from their website, social media platforms, or EventUp.com
No pricing information is provided on the website
It may not cater to venues outside the hospitality industry
It may require time and effort to implement and train staff on the platform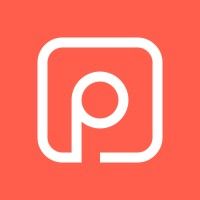 Product Description
Perfect Venues' event management software allows you to easily receive inquiries, send proposals, and get paid all in one place. Start your free trial today!
Pros and Cons
Perfect Venue event management software has a centralized booking calendar that syncs with Google Calendar so that you can quickly access all events in one place.
Perfect Venue offers automations that take busywork off your plate, such as automatic BEOs and Docs, which saves your time, improves accuracy, and avoids double bookings.
Perfect Venue provides robust analytics that automatically update in real-time, which makes it easy for you to monitor your event business's performance and make data-driven decisions.
Perfect Venue charges a processing fee on each payment that your guests make, which can add up and negatively impact your revenue.
Perfect Venue's pricing is a bit on the expensive side, especially for small businesses with 1-3 events per month who might find the plans too limited for their needs.
Perfect Venue offers a 14-day free trial, which might not be enough time to fully test the software and make an informed decision about whether it's the right fit for your business.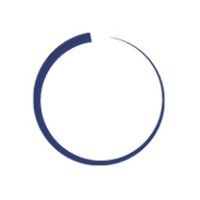 Product Description
The world's most advanced venue management software platform for hotels, wedding venues, clubs, conference centers and more.
Pros and Cons
Award-winning software voted #1 in the world two years in a row, providing recognition for its excellence.
Saves time and streamlines operations, thus increasing revenue with its innovative and unique growth platform.
Provides everything you need to manage sales and events, from pipeline and sales CRM to chain management.
No mention of the cost, which may be a concern for some users.
The software appears to be designed specifically for hotels and venues, limiting its usability for other industries.
Feedback from customers is positive, but there are no negative reviews available for a balanced view of the software.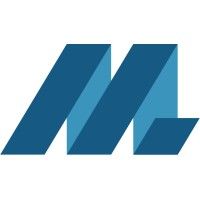 Product Description
ML Schedules is the premier event scheduling and facility request solution for schools. Build your own rules, integrate with other systems, and do more with ML Schedules.
Pros and Cons
ML Schedules is an affordable facility scheduling software that can be easily managed.
The software has intuitive processes and forms, which reduce request processing times and minimize labor.
The program has built-in conflict rules, which eliminate the need for staff to check the availability of spaces.
It is not completely clear what features are included in the ML Schedules program, as there are several different products and services offered by Master Library.
It is not clear whether the software is scalable to larger institutions or if it is primarily designed for school districts.
There is no mention of the software's compatibility with specific hardware or operating systems, so potential users may need to investigate further before purchasing ML Schedules.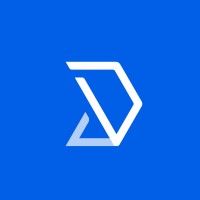 Product Description
Skedda is the free and elegant online booking, reservation and scheduling system for the desks, rooms, courts, studios and spaces at your venue.
Pros and Cons
Effortlessly automate unique scheduling scenarios with infinite customization options.
Smart, simple, and easy-to-use platform that is mobile-friendly and accessible from anywhere.
Skedda provides interactive floor plans that make it easy to book space, see which clients are in, and how many people are at each table.
No pricing information is available on the Skedda website.
It is unclear what integrations are available outside of Microsoft 365 and Google Workspace.
Some organizations may prefer a more comprehensive space management platform that includes features like visitor management or room utilization analytics.
#6
iVvy Venue Management Software
Product Description
iVvy United States
Pros and Cons
iVvy's Venue Management Software offers everything you need to manage your venue in one place, making it easier to organize and track leads and customer information.
The Marketplace feature of iVvy gives you more exposure to customers and helps you attract more business by showcasing your venue to global event organizers who use iVvy.
The software is cloud-based, making it accessible from anywhere and at any time, providing convenience for users.
The software may be overwhelming for users who are not tech-savvy and may require training to use efficiently.
There is no information on the cost or pricing of iVvy's products, making it difficult for potential customers to make an informed decision.
Some of the features such as the Banquet Event Orders and Quick Quotes may not be applicable to all venues, limiting the usefulness of these features for some users.
Product Description
Planning Pod is all-in-one online event management software that streamlines event planning, registration / ticketing & venue management.
Pros and Cons
The suite offers a range of event planning and registration tools, such as event management software, venue management software, and floorplan design tools.
The platform integrates over 20 event-specific tools into one system, making it easier to access and manage all event details.
The software offers features like automations and workflows, simplifying common tasks and minimizing busywork.
The software may be overwhelming for smaller events or those with a limited budget, as it offers many features that may not be necessary.
The pricing plans may be too expensive for some users, especially if they require multiple packages or features.
The platform may require some training to fully utilize all of its features and functionalities. Product Description
Pros and Cons
Safe and secure shopping experience.
Zero percent financing is available.
Quick delivery of the domain.
The domain is only available for purchase and does not come with any additional services.
The payment plan is only available for up to 12 months.
Domain transfers can take up to 5 days to complete.
Product Description
We are the best platform in the world for venues who want to streamline the way they manage their spaces, event inquiries, contracts, bookings and payments.
Pros and Cons
BriteVenue integrates with popular wedding directories such as The Knot and Wedding Wire, making it easier for venues to manage all their inquiries in one place.
The software streamlines and automates tedious tasks involved in a venue's event booking process, cutting down on administrative tasks and allowing more time for what they love.
The platform also features a live two-way integration with Quickbooks and Xero Accounting, allowing venues to manage all their invoices and payments in one place and avoiding double accounting.
There is no mention of the cost of the product, making it difficult for potential customers to evaluate if it fits their budget.
While there are positive client testimonials, there are no negative ones or any mention of how the company handles issues or complaints.
The website seems to cater primarily to wedding venues, and it is unclear if the software is suitable for other types of venues. Product Description
Nightclub management software for VIP table reservations, ticketing, and venue management. Making nightlife simple.
Pros and Cons
TablelistPro provides an easy-to-use interface for VIP table reservation, ticketing, and venue management, which can help the nightclubs, bars, lounges, and events to manage their operations seamlessly.
With the Staff Management feature, the TablelistPro users can manage their staff, hosts, servers, and promoters with ease, no matter where they are, as it is available on all devices.
The Fast Pass feature of TablelistPro allows the guests to make online payments for cover, tickets, or tables without requiring any special hardware or login, making it an additional revenue source for the business.
TablelistPro may not be affordable for small businesses, as the pricing starts at $99 per month, which may not be feasible for them.
The features offered by TablelistPro may not be necessary for every nightclub, bar, or festival, and the users may end up paying for the features that they may not use.
Some customers may prefer a physical connection with the staff rather than using an app like TablelistPro, which can impact the customer experience. Product Description
CRM, booking calendar, event management, floor planning, registration, & more. Trusted by over 50,000 event professionals in more than 50 countries.
Pros and Cons
Comprehensive platform with various event management modules to choose from, making it customizable according to user needs.
Cloud-based management allows for ease of access and efficient collaboration across departments and locations.
VenueOps software provides a straightforward workflow and is ideal for various venues such as stadiums, arenas, and conference centers.
The website doesn't provide clear pricing details which may be inconvenient for potential users who are looking to compare costs.
The specific features and capabilities of the software are not explained in detail, making it difficult to understand how they can benefit certain industries or events.
Although the website mentions various solutions and modules, it does not provide specific examples or case studies to demonstrate how they have helped previous users. Product Description
Nitrogen simplifies reservation-based activity, event and promotion management in a comprehensive platform.
Pros and Cons
Helps preserve and prolong the shelf life of packaged or stored food.
Enables faster and more efficient tire inflation, resulting in improved fuel economy and longer tire life.
Reduces oxidation and corrosion, which can enhance the performance and lifespan of machinery and equipment.
More expensive than regular air to fill tires.
Not widely available at gas stations or tire shops.
Use in tires may not provide significant benefits for vehicles that are driven in normal conditions on well-maintained roads.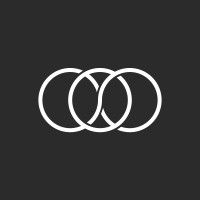 Product Description
The simple, powerful, and complete software solution for the modern event professional.
Pros and Cons
Aisle Planner offers an all-in-one platform with tools for marketing, sales, project management, and payments.
The software provides a complete and powerful set of planning, design, and project management tools, from checklists and timelines to guest lists and layouts.
The platform is customizable, allowing event professionals to craft their marketing, sales, and project management journeys to fit their unique business needs.
Aisle Planner's pricing is not mentioned in the passage, so it may be expensive or not fit within all budgets.
The software may have a learning curve, and it may take time to master all of its features.
Some event professionals may prefer to use separate tools and applications for specific tasks instead of an all-in-one platform. Product Description
Pros and Cons
Interactive 3D floorplans and searchable room information can help generate qualified sales leads and encourage more enquiries.
Beautifully rendered visualisations can help customers know exactly what they are getting, including accurate views out the windows.
vFloorplan can significantly increase the probability of getting a high converting enquiry, making it much easier to quickly visualise all your spaces and see where they are located and on which floor.
The use of vFloorplan may require some time and effort to set up and integrate with existing back office venue management software.
The technology may not be suitable for all types of venues or spaces, and may not be beneficial for venues with simple floorplans or for customers who prefer traditional methods of booking.
The cost of using vFloorplan may be a concern for some venues, especially for smaller businesses with limited budgets.
Missing a tool?
List it here

->
Frequently asked
questions
The best venue management software varies based on your specific needs and goals. Popular options include Eventbrite, Cvent, and Tripleseat. Evaluate features like event registration, ticketing, and reporting, as well as pricing and integration capabilities to find the software that aligns with your business requirements.
Venue management software offers benefits such as streamlined event scheduling, real-time updates, automated tasks, inventory tracking, budget management, and customizable reporting. It helps venues save time, reduce costs, improve communication, enhance the guest experience, and increase revenue.
The common use of venue management software is to streamline and automate the process of managing events, bookings, schedules, and venues. It enables organizations to efficiently allocate resources, track finances, manage staff, and ensure customer satisfaction. It also provides features for inventory management, analytics, and reporting to optimize overall performance.
When choosing venue management software, consider features like event scheduling, room booking, resource allocation, catering management, attendee management, reporting and analytics, integration options, mobile accessibility, and customer support. These features will help you effectively manage and optimize your events and venue operations.
The venue management software is used in industries such as event management, hospitality, sports, and entertainment. It is an efficient tool that helps businesses to streamline operations, manage bookings, and ensure customer satisfaction.
The cost of venue management software depends on various factors such as features, provider, and scale. It can range from free plans with basic features to monthly subscriptions starting at $50 to $500 or more. The pricing structure may also vary based on the size of the venue and the number of events hosted.
Yes, there are free venue management software tools available. Some popular options include Skedda, LibrePlan, and Booked Scheduler. These free plans often have limitations on features, users, and bookings. However, they can be a good starting point for small venues or those with basic management needs.
Venue management software generally requires a basic level of technical expertise and understanding of venue management concepts. The software offers intuitive interfaces, pre-designed templates, and guides to facilitate ease of use, however, advanced features or customizations may require some technical knowledge or assistance from support resources.
How to use this page to find the right software
Identify your needs and requirements from the software. Consider factors like functionality, features, platform compatibility, budget, and any specific industry or personal preferences.
Based on your needs, prioritize the features or functionalities that are essential for your software.
Explore the website link of each software to gather more detailed information about it.
Elevate your marketing campaigns with interactivity
📈 Increase engagement and conversions with interactive emails
✉️ Automate lifecycle email marketing for pin-point targeting with emails
⚡ Nurture leads with fun widgets like spin-the-wheel, quizzes, polls, etc
Early stage startup? These tools might help you
Better emails. less work.
super growth.