Best Strategic Planning Software in 2023
Are you looking for a Strategic Planning Software for your business? You have come to the right page. This guide will help you discover the best Strategic Planning Software of 2023 and along with a deep dive into their features, pricing, rating, etc.
What is Strategic Planning Software?
Strategic planning software is a tool used to simplify the process of designing and executing a comprehensive business strategy. It helps organizations define their vision, mission, and objectives, as well as identify risks and opportunities. Strategic planning software assists decision-makers and planners to create effective strategies, allocate resources, and monitor progress. It enhances collaboration, reduces silos, and improves accountability. It also helps organizations to stay agile and adapt to changing market conditions.
How Strategic Planning Software work or function?
Strategic planning software provides a platform for organizations to analyze their strengths, weaknesses, opportunities, and threats (SWOT analysis). This software helps organizations to create long-term plans, goal setting, and track progress towards those goals. It also facilitates collaboration between teams and departments, which is crucial for successful strategic planning. The software also provides real-time data analysis, which can be used to make data-driven decisions and adjust plans accordingly, ultimately leading to better outcomes for the organization.
Benefits of Strategic Planning Software?
Benefits of Strategic Planning Software:
Automates the data collection process for strategic planning, saving time and resources.
Provides real-time visibility to help businesses make informed decisions quickly.
Enables scenario analysis and modeling to optimize strategic plans and mitigate risk.
Facilitates collaboration across departments and stakeholders.
Ensures alignment with corporate goals by tracking progress and performance.
How we curated this list
We conducted extensive research to identify a wide range of software options within each category. This involved exploring online resources, industry publications, software directories, and user reviews. Please note that the pricing and features mentioned here are subject to change. We recommend you to visit the product website for the latest information before making a decision.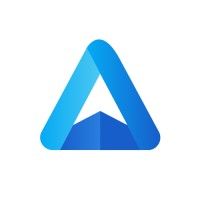 Product Description
One software for Strategy, OKRs, KPIs, 1:1s, Performance review, Feedback, and More! Perdoo is ranked #1 on G2 & Capterra. Start for free.
Pros and Cons
The software consolidates strategy, goals, and people in one place, making it easy for teams to focus on what matters and achieve their most important OKRs and KPIs.
The software offers superior goal management features, which allow companies to tap into the full potential of company-wide goal tracking.
The product includes industry-leading services and resources that enable companies to capture the full value of strategy, goals, and people management.
The pricing of the software is not mentioned, which may be a potential drawback for some businesses.
The software may require some training or learning curve for new users to fully utilize all of its features and functions.
Some users may prefer more personalized customer support options, as only a support center is mentioned on the website.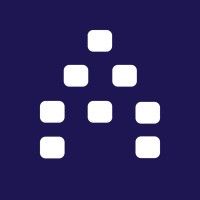 Product Description
The World's #1 Strategy Platform, Cascade! Accelerate growth by keeping teams focused & aligned on what matters through our strategy execution platform
Pros and Cons
Cascade provides a variety of features for strategic planning, task management, and goal achievement, making it a comprehensive solution for organizations.
The platform offers visualization tools such as dashboards and reports, making it easy to track progress and make informed decisions.
Cascade integrates with over 1000 other applications, ensuring data consistency and transparency across teams.
Cascade may be too complex for small organizations that do not require all of its features and functionality.
The platform may have a steep learning curve and require proper training for effective use.
Some users may find Cascade's pricing to be expensive compared to other project management or strategy execution platforms.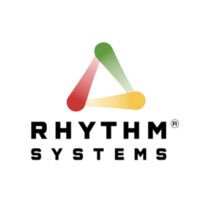 Product Description
Keep your team focused, aligned, and accountable to reach business goals with Rhythm Systems, a cloud-based strategic business planning software platform.
Pros and Cons
Rhythm software is designed to help mid-market companies get aligned and accountable to their strategic plan.
Rhythm offers a complete system composed of planning facilitation, strategy planning, coaching, training, and support.
Rhythm is recommended by top CEOs in YPO and EO, with a 95% retention rate.
The pricing for Rhythm software is not explicitly stated, so potential customers may need to contact the company directly to inquire about pricing.
The passage implies that the software is primarily designed for mid-market companies, so it may not be as effective for small businesses or larger corporations.
While the software is touted as easy to use, some users may still find the transition to a new system challenging and may require significant training and support.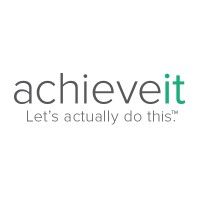 Product Description
AchieveIt's strategic planning, performance management & business development software gives visibility & accountability for business plan goals & objectives.
Pros and Cons
AchieveIt allows for customizable planning based on organizational structure, which can improve alignment and engagement.
The software automates progress updates and provides real-time insights, which can save time and lead to more effective decision-making.
AchieveIt offers a range of strategy solutions for different types of plans, making it a versatile tool for a variety of industries.
The product may require a learning curve for users who are accustomed to other planning tools, which could lead to initial frustration.
The cost of AchieveIt is not explicitly stated, which may be a turn-off for some potential clients who prefer to know pricing upfront.
While AchieveIt does offer industry-specific solutions, it may not be as tailored to specific organizations as a customized planning tool.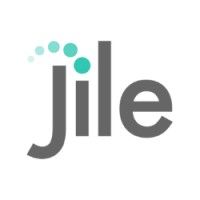 Product Description
Jile is an agile platform for product-centric delivery that supports agile methodologies, scrum and kanban. Jile enables DevOps through orchestration of continuous delivery pipeline.
Pros and Cons
Jile helps organizations align strategy to team execution by providing a unified view from portfolios and programs to teams, thus delivering valuable software faster to the market.
With Jile's lean budgeting and allocation, business stakeholders can make wise investment decisions in response to business outcomes to achieve targeted business goals.
Jile provides real-time out-of-the-box reports, charts, and customizable dashboards to track portfolio, program, and team's performance, allowing organizations to measure the success of their initiatives.
Jile might not be suitable for organizations that do not follow an agile methodology.
Organizations that do not have specialized agile teams might struggle with Jile's capability to organize portfolios, programs, and agile teams.
Integrating existing team-level tools with Jile might require additional effort and cost.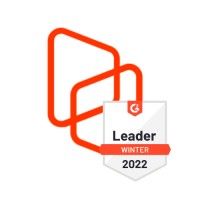 Product Description
Optimize and empower your team's performance with Hirebook - the people management software for check-ins, OKRs, one on ones and more.
Pros and Cons
Provides tools to enhance employee performance and engagement with regular check-ins and goal-setting through OKRs.
Enables efficient and productive meetings by capturing decisions, actions and agendas for follow-up.
Offers KPI tracking to drive performance and ensure that day-to-day work doesn't slip through the cracks.
It may not be suitable for small organizations or teams with limited resources.
There could be a learning curve for managers and employees to adopt and effectively utilize the software.
It may be more focused on performance management than other HR functions, such as recruitment and compensation.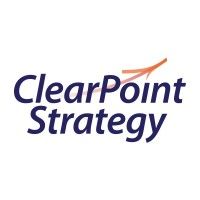 Product Description
Better reports. Less wasted time. Breakthrough results. ClearPoint is the only real-time strategy automation platform.
Pros and Cons
Automation: The product claims to cut reporting time by 70% and automate the strategy for the organization.
Integration: The product integrates with various systems across the organization to bring all the data on one platform.
Collaboration: The product offers seamless collaboration across the organization with on-page discussions, workflows, reminders, notifications, and Microsoft Teams integration.
Cost: There is no pricing information provided on the website, which may indicate a high cost of using the product.
Complexity: The product offers highly flexible and customizable reports, but this may lead to complexity in using it effectively for some users or organizations.
Learning Curve: Implementing a new system and integrating it into an organization's processes can be a challenge, and there may be a learning curve for some users to learn how to use it effectively.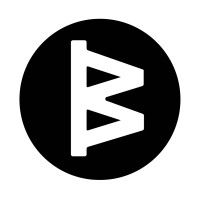 Product Description
WorkBoard enables organizations to execute strategy faster and energize teams by aligning OKRs, simplifying MBRs, focusing weeklies, and learning from analytics.
Pros and Cons
WorkBoard connects long-range strategy with near term objectives and key results (OKRs).
WorkBoard helps streamline business reviews, scorecards, and weeklies.
WorkBoard offers expert services and training as well as connectors and integrations.
It is not clear how much WorkBoard costs or if it is affordable for small businesses.
Some users may find the platform overwhelming or complex to navigate.
The benefits of using WorkBoard compared to other similar platforms are not explained.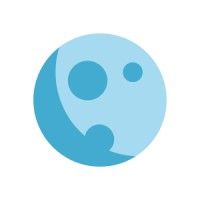 Product Description
Mooncamp is the all-in-one operating system to develop agile, engaged, and high-performing teams – wherever they work.
Pros and Cons
Mooncamp offers an all-in-one operating system to develop agile and purpose-driven teams, making it easier to keep everyone focused and aligned.
The platform provides enterprise-ready security features to meet all GDPR-requirements, ensuring data is secure at every layer.
Mooncamp offers seamless integration with various tools, making it easy to connect to your SSO provider or your favorite HRIS and workflow apps.
There is no mention of specific pricing plans, which might make it difficult for users to determine if the platform fits their budget.
Although Mooncamp provides a help center and customer support, there is no mention of 24/7 support or specific response times for inquiries.
Some users might find the platform's features overwhelming, especially if they only need basic OKR management functions. Product Description
Leading OKR & Performance Management Platform for enterprises. Peoplebox is trusted by 500+ companies like Disney, Razorpay, Veriff & Postman.
Pros and Cons
Peoplebox provides a single source of truth for tracking all strategic goals and initiatives in one place through their OKR software.
The platform offers automated custom dashboards, charts, KPIs, Action Items, and Narratives to improve the visibility of strategic priorities.
Peoplebox has seamless data integrations, 50+ ready-to-use integrations across Databases, SaaS Applications, HRMS, and Communication platforms, making it effortless to connect any source and automate tracking goals, performance, and engagement.
The price of the Peoplebox platform is not mentioned and may not be affordable for small and medium-sized companies.
As with any software, there may be technical difficulties that require support from the Peoplebox team, which may impact productivity and performance if not resolved quickly.
Some users may not be comfortable with the use of anonymous messaging, which is a feature offered by Peoplebox.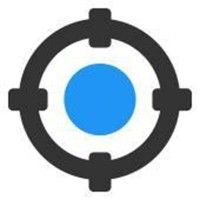 Product Description
Profit.co is a complete and most intuitive OKR software solution designed to help you define OKRs at every level of your organization.
Pros and Cons
Profit.co offers a variety of products that cater to different organizational needs such as OKR Management, Performance Management, Task Management, and Employee Engagement.
The platform is highly customizable with features to track, monitor, and manage performance, align goals with company strategy, and improve day-to-day productivity.
Profit.co offers a free trial for 30-days and is free for up to 5 users, making it accessible and budget-friendly for small businesses and startups.
Profit.co's integrations are limited to only a few apps, which may be a drawback for organizations that heavily rely on more specific or niche software.
Some of Profit.co's features may not be useful for organizations that already have established goal-setting frameworks or performance management systems in place.
There is no information provided on Profit.co's website regarding the cost of their products beyond the free trial and the pricing plans may not be ideal for larger organizations with more employees. Product Description
Fitbots OKRs Tool help organizations to align and connect workforce to their business goals. Most Intuitive OKRs software with on demand coaching.
Pros and Cons
Offers a variety of components such as navigation headers, content features, testimonials, and more.
Provides coaching and certification to help individuals and teams align their design goals.
Has an extensive range of resources available such as ebooks, podcasts, and webinars to help individuals understand and master OKRs.
No information regarding the compatibility of the software with different operating systems.
It is unclear as to how user-friendly the software is for customers who are not tech-savvy.
Does not provide an option for a free trial or demo to allow potential customers to try out the software before making a purchase. Product Description
Align is the leading global provider of Managed IT Services, Comprehensive Cybersecurity Solutions, Data Center Design and Build, Data Center Consolidation and Migrations, and Workplace Technologies.
Pros and Cons
Offers end-to-end IT solutions for businesses.
Provides a range of services, from workplace technology to data center solutions and managed services.
Experienced professionals certified on everything they implement.
No specific mention of pricing or cost of services.
Limited information provided on each solution offered.
No mention of customer service or support options. Product Description
Gain clear visibility into your software delivery life cycle and stay aligned with overall business goals with Allstacks' value stream intelligence software.
Pros and Cons
Allstacks software speeds up tasks, reducing idea-to-production time, providing a faster workflow.
Allstacks offers Forecasting & Estimating, Risk Assessment & Alerts, Performance Metrics & KPIs, and Reporting & Dashboards, which provide a comprehensive view of teamwide performance and delivery risks, giving a better understanding of inefficiencies.
Allstacks integrates with your existing technology stack and provides a single, customized view of your entire SDLC.
There is no pricing information available on the website, making it challenging to assess the affordability of the software.
Allstacks offers many features that may not be necessary for smaller businesses, making it more suitable for larger enterprises.
Allstacks' focus on engineering metrics may prove insufficient for companies that require a more comprehensive view of business outcomes beyond software delivery.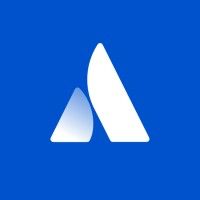 #15
Jira Align (formerly AgileCraft)
Product Description
Log in to Jira, Confluence, and all other Atlassian Cloud products here. Not an Atlassian user? Sign up for free.
Pros and Cons
Jira Align connects business strategy to technical execution, making it easier to align every team to the same goals and optimize for customer value.
The platform offers real-time visibility of team-level data, which can be used to make all work visible across the enterprise in real-time.
Jira Align is flexible and allows for the implementation and extension of any framework at scale, including custom and hybrid frameworks.
The extensive features of Jira Align may be overwhelming for small businesses or startups with less complex operations.
The platform may require a significant investment of time and resources to fully integrate and utilize effectively.
Jira Align may not be suitable for organizations that do not prioritize an agile approach to project management and execution. Product Description
Achieve your goals with our coworking spaces and software solutions, including MPOWR Envision® Strategy Execution Software. See Productivity Happen.
Pros and Cons
The MPOWR Coworking + Collaboration Center offers a shared space that fosters innovation, collaboration, and community.
MPOWR Envision is a straightforward, easy-to-use software that can help individuals and organizations execute their strategic plans and achieve their goals.
MPOWR Community is a software with a mission to meet mission-critical engagement, case management, collaboration, and data needs.
There is no information provided on the pricing of the Coworking memberships or Coworking center.
There is no mention of the location of the Coworking spaces, limiting accessibility for potential users.
There is a lack of detailed information provided on each of the strategies and services offered by MPOWR, making it difficult to fully understand their capabilities.
Missing a tool?
List it here

->
Frequently asked
questions
The best strategic planning and execution software varies based on your specific needs and goals. Popular options include Asana, Trello, and Monday.com. Evaluate features, pricing, ease of use, and integration capabilities to find the software that aligns with your business requirements.
Strategic planning and execution software helps businesses in strategic decision-making, mapping business objectives, aligning teams, tracking progress, identifying gaps, and optimizing resource allocation for successful implementation. It streamlines workflows, improves collaboration, saves time, enhances organizational performance, and maximizes ROI.
The common use of strategic planning and execution software is to help businesses develop, implement and track their overall strategy. It enables them to set goals, create action plans, assign tasks, monitor progress, evaluate results and adjust strategies accordingly. It also provides features for collaboration, data visualization, and reporting to support effective decision-making.
When choosing strategic planning and execution software, consider features like project management, goal setting, collaboration tools, progress tracking, budget tracking, risk assessment, strategic alignment, performance metrics, integration options, and customer support. These features will help you effectively plan, execute, and monitor your strategic initiatives.
The industry that uses strategic planning and execution software can vary, but it is most commonly used in the fields of project management, financial analysis, and business operations. There are a variety of software tools available, including Asana, Trello, and Microsoft Project, that can help businesses to create and manage complex plans and execute them efficiently.
The cost of strategic planning and execution software varies based on factors such as features, provider, and scale of service required. It can range from free plans with limited features to monthly subscriptions starting at $50 to $500 or more, depending on the level of support and customization needed.
Yes, there are free strategic planning and execution software tools available. Some popular options include Trello, Asana, Notion, and Airtable. These free plans often have limitations on features and user numbers, but they can be a great starting point for small businesses or those with basic strategic planning needs.
The level of technical expertise required to use strategic planning and execution software varies depending on the complexity and features of the software. Basic understanding of computer systems and software is usually sufficient to get started, but advanced features may require technical knowledge or support. It is important to assess the software's requirements before purchasing or implementing it.
How to use this page to find the right software
Identify your needs and requirements from the software. Consider factors like functionality, features, platform compatibility, budget, and any specific industry or personal preferences.
Based on your needs, prioritize the features or functionalities that are essential for your software.
Explore the website link of each software to gather more detailed information about it.
Revolutionize productivity and planning with interactivity
⚡ Involve customers in the planning process with interactive surveys
✉️ Improve productivity by inserting forms in emails
🤝 Allow your network to book a meeting with you inside the email
Early stage startup? These tools might help you
Better emails. less work.
super growth.