Best Cro Software in 2023
Are you looking for a Cro Software for your business? You have come to the right page. This guide will help you discover the best Cro Software of 2023 and along with a deep dive into their features, pricing, rating, etc.
What is CRO Software?
CRO software, or conversion rate optimization software, is designed to help businesses maximize the percentage of website visitors who take a desired action, such as making a purchase or filling out a form. These tools use data-driven insights to identify areas of the website that need improvement, and provide recommendations for optimized design and content to increase conversions. CRO software can lead to increased revenue, customer engagement, and ultimately, business growth.
How CRO Software work or function?
CRO software, or conversion rate optimization software, work by analyzing user behavior on a website and providing insights on how to improve conversions. The software uses A/B testing, heatmaps, and other techniques to assess which pages and elements are performing well or poorly. Based on the data collected, the software suggests changes to improve user experience and increase conversions. The software also tracks metrics such as bounce rate, time on site, and conversion rates to measure the effectiveness of the changes made.
Benefits of CRO Software?
Benefits of CRO software:
CRO software helps in identifying and addressing bottlenecks in the conversion process.
It allows for A/B testing and optimization of landing pages and other website elements.
CRO software provides insights into user behavior and can help in creating personalized experiences for visitors.
With CRO software, businesses can improve their ROI by increasing conversions and reducing bounce rates.
How we curated this list
We conducted extensive research to identify a wide range of software options within each category. This involved exploring online resources, industry publications, software directories, and user reviews. Please note that the pricing and features mentioned here are subject to change. We recommend you to visit the product website for the latest information before making a decision.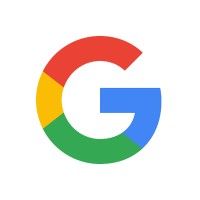 Product Description
Search the world's information, including webpages, images, videos and more. Google has many special features to help you find exactly what you're looking for.
Pros and Cons
Offers free and easy-to-use solutions for small businesses.
Provides advanced tools for enterprise marketers to get a deeper understanding of customers.
Integrates with other Google solutions for a complete understanding of marketing efforts.
More suitable for larger enterprises with advanced customization needs.
May require some technical knowledge for managing tags and data analysis.
Access to enterprise-level support may come at an additional cost.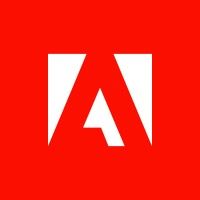 Product Description
Quickly and simply build a personalized website to showcase your creative work with Adobe Portfolio. Now included free with any Creative Cloud subscription.
Pros and Cons
Comprehensive tracking: Adobe Analytics offers a wide range of tracking capabilities that allow businesses to monitor user behavior across various channels and devices.
Customizable reporting: The platform's reporting features are highly customizable, giving businesses the flexibility to organize data and generate insights that are relevant to their particular needs.
Integration with other Adobe tools: Adobe Analytics integrates seamlessly with other Adobe products, such as Adobe Experience Manager, to provide a more holistic view of user experience.
Complexity: The platform's advanced features and capabilities may require a steep learning curve, making it difficult for novice users to utilize to its full potential.
Expensive: Adobe Analytics is a premium product and may be too costly for some businesses, particularly small or start-up ones.
Limited customer support: The platform's customer support may be limited, making it difficult for users to troubleshoot any issues they may encounter independently.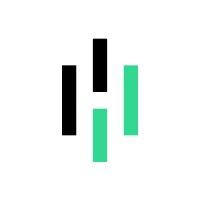 Product Description
Heap is the only digital insights platform that shows everything users do on your site, revealing the "unknown unknowns" that stay invisible with other tools.
Pros and Cons
Heap is the only digital insights platform that provides complete understanding of customers' digital journeys, which can quickly lead to improvements in conversions, retention, and customer satisfaction.
The platform automatically captures data without the need for engineering, providing the most complete dataset on the market.
Advanced data science capabilities identify key moments of friction and opportunity in digital experiences that were previously unknown.
The platform may be too sophisticated and complex for small businesses that do not require such advanced insights and data science capabilities.
Due to the comprehensive nature of the platform, it may require significant resources to implement and manage effectively.
Some users may find the platform too expensive compared to other digital insights tools.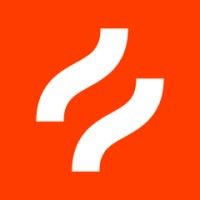 Product Description
The next best thing to sitting beside someone browsing your site. See where they click, ask what they think, and learn why they drop off. Get started for free.
Pros and Cons
Hotjar provides live feedback from visitors, making it easier for users to understand what works and what doesn't on their website.
Hotjar offers a comprehensive suite of tools such as heatmaps, recordings, and surveys to help users identify pain points and areas for optimization.
Hotjar integrates with popular platforms like Google Analytics, Slack, and Zapier, allowing users to connect their data and streamline their workflow.
Hotjar may be overwhelming for new users who are unfamiliar with website analytics and optimization tools.
Hotjar's pricing plans may be expensive for small businesses or individuals who have limited budgets.
The data collected by Hotjar may be biased towards the behavior of those who are willing to participate in surveys or provide feedback, rather than a representative sample of all visitors to the website.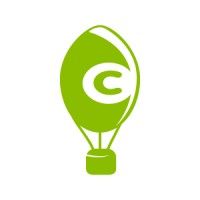 Product Description
Use Crazy Egg to see what's hot and what's not, and to know what your web visitors are doing with tools, such as heatmaps, recordings, surveys, A/B testing & more.
Pros and Cons
Provides Heatmaps, Recordings, A/B Testing, Traffic Analysis, Error Tracking and Surveys features to understand customer behavior and improve website design.
Provides direct feedback from customers and website visitors to improve existing product or feature.
Offers easy setup, integrations with popular services like Shopify and WordPress, and customization options.
No information on the pricing or plans offered.
Might require some technical knowledge to use the features effectively.
May not offer advanced analytics or custom reports that some businesses require.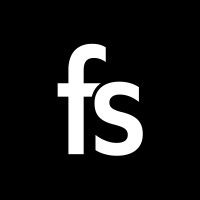 Product Description
FullStory's intuitive digital experience intelligence provide you with critical insights so you can drive high-impact digital improvements & revenue.
Pros and Cons
Complete, retroactive, and actionable user experience insights.
Autocapture Technology to reveal every issue and opportunity.
Securely access DX data with a simple snippet of code and private by default.
It may be expensive for small businesses.
May require technical knowledge to use effectively.
The sheer amount of data provided may be overwhelming for some users. Product Description
Google Optimize gives you the tools to test what works best with A/B testing, personalization tools and website testing to help deliver personalized customer experiences.
Pros and Cons
The product allows users to optimize their website experience and test changes without the need for coding, which is time and cost-effective.
Personalizing the customer experience with different landing pages can lead to increased engagement rates throughout the conversion funnel.
The product offers seamless integration with Google Ads, allowing users to more efficiently convert ad clicks into customers through customizing their ad landing pages.
The free version may have limitations, such as access to certain features or limited experiments.
The product may cater more towards businesses with a larger budget for advertising and marketing.
Some users may find the process of setting up experiments to be initially confusing or overwhelming.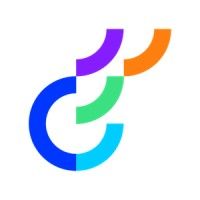 Product Description
Creating digital experiences that transform your company takes data-driven decisions, continued experimentation and constant invention.
Pros and Cons
Optimizely is a fully-composable DXP that offers boundless possibilities and infinite outcomes.
It offers a Content Marketing Platform that makes content marketing and publication easy, with the ability to plan, create, and publish attention-catching content all in one place.
The platform offers Web Experimentation and Feature Experimentation to help businesses run tests, generate insights, and optimize experiences across the board.
There is no mention of the pricing for Optimizely's products and plans.
The platform is targeted towards developers and those who are interested in technical requirements, which may not be suitable for everyone.
It is not clear how easy it is to integrate Optimizely with other software tools and apps, and if there are any limitations to this integration.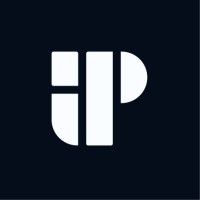 Product Description
Turn clicks into customers with Instapage, the only landing page platform that creates, personalizes, and optimizes landing pages for every campaign.
Pros and Cons
Instapage offers an all-in-one place solution for creating landing pages, optimizing them, and reporting growth.
The platform has an AI Content Generator that helps in personalized landing page building, testing, and optimization.
Instapage provides features such as A/B testing, on-page behavior analytics, and relevant landing pages that increase sales and leads.
Pricing for Instapage is not provided on the website and potential customers need to schedule a product demo to learn more about it.
There are limited data on Instapage customer satisfaction, as only a few customer feedback are provided on the website.
Instapage is mainly aimed at digital marketers, and may not be useful for individuals or businesses that do not require digital marketing services.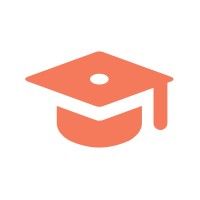 Product Description
HubSpot's CRM platform contains the marketing, sales, service, operations, and website-building software you need to grow your business.
Pros and Cons
The HubSpot CRM Platform offers a comprehensive set of software solutions that cater to marketing, sales, customer service, CMS, and operations, all in one platform making it easier to manage and streamline business processes.
There are both free and premium plans available for the platform's software products.
The platform has a high level of integration capabilities as it offers an App Marketplace to connect and integrate with other apps.
There is no mention of pricing for the premium plans of their software products, so it's challenging to evaluate the platform's cost-effectiveness.
The HubSpot CRM Platform may not be suitable for small businesses that do not require a full range of software solutions.
Although the platform has a comprehensive set of tools, some businesses may find the interface to be overwhelming to navigate.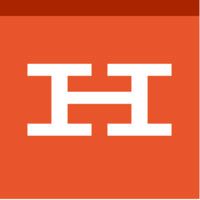 Product Description
HelloBar captivates visitors as they enter your site and transforms them into valuable leads, subscribers and customers with a range of pop-ups through its lead capture software.
Pros and Cons
Hello Bar helps reduce cart abandonment by up to 63%.
It offers advanced targeting options to target messages to users for maximum impact.
Hello Bar provides pre-built integrations with all your favorite platforms and tools.
The use of pop-ups may be perceived as annoying by some website visitors.
Customization may require some experience with web design.
The use of Hello Bar may not be suitable for all types of websites or businesses.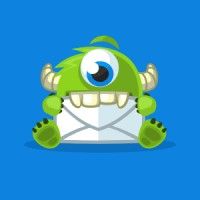 Product Description
Powerful lead generation software that converts abandoning visitors into subscribers with our dynamic marketing tools and Exit Intent® technology.
Pros and Cons
Offers multiple types of high converting campaigns such as exit-intent popup forms, footer bars, scroll boxes, and more.
Provides A/B testing and conversion data to help customers increase their conversions.
Allows users to create and customize lead capture forms without any coding knowledge.
May be too expensive for small independent businesses.
The product requires a website where custom JavaScript can be added, which may limit its use for some users.
Some users may find the number of features and options overwhelming and difficult to navigate.
Missing a tool?
List it here

->
Frequently asked
questions
The best 360 feedback tools software will vary depending on specific needs and goals. Options to consider include Qualtrics, SurveyMonkey, and Cornerstone. Evaluate features, pricing, scalability, and integration capabilities to find software that aligns with your business requirements.
CRO software provides benefits such as A/B testing, multivariate testing, heat mapping, session recording, and personalized recommendations. It helps businesses optimize their website or app for better user experience, increased engagement, higher conversions, and improved ROI.
The common use of CRO software is to increase website conversions by analyzing user behavior and testing variations of website elements such as headlines, CTAs, and forms. It allows businesses to optimize their website for maximum user engagement, lead generation, and sales. CRO software also provides features for A/B testing, heat mapping, user session recordings, and data analysis to make data-driven decisions.
When choosing CRO software, consider features like A/B testing, heat mapping, session recording, conversion tracking, form optimization, personalization, analytics, integration options, customer support, and ease of use. These features will help you effectively optimize your website for conversions.
CRO software is used in various industries including e-commerce, retail, B2B services, travel and hospitality, media and entertainment, nonprofit organizations, and more.
The cost of CRO (Conversion Rate Optimization) software varies based on factors like features, provider, and level of service required. It can range from free plans with limited features to monthly subscriptions starting at $50 to $500 or more, depending on the scale and complexity of the business.
Yes, there are free CRO software available. Some popular options include Google Optimize, HubSpot, and VWO. These free plans often have limitations on features and visitor numbers, but can be a good starting point for small businesses or those with basic CRO needs.
CRO software usually requires a higher level of technical expertise than email marketing tools. While some platforms may have user-friendly features, advanced features such as A/B testing and analytics require technical knowledge. Accessing support resources may also be necessary for optimal use.
How to use this page to find the right software
Identify your needs and requirements from the software. Consider factors like functionality, features, platform compatibility, budget, and any specific industry or personal preferences.
Based on your needs, prioritize the features or functionalities that are essential for your software.
Explore the website link of each software to gather more detailed information about it.
Elevate your marketing campaigns with interactivity
📈 Increase engagement and conversions with interactive emails
✉️ Automate lifecycle email marketing for pin-point targeting with emails
⚡ Nurture leads with fun widgets like spin-the-wheel, quizzes, polls, etc
Early stage startup? These tools might help you
Better emails. less work.
super growth.