Best Product Reviews Software in 2023
Are you looking for a Product Reviews Software for your business? You have come to the right page. This guide will help you discover the best Product Reviews Software of 2023 and along with a deep dive into their features, pricing, rating, etc.
What is Product Reviews Software?
Product reviews software is a tool that helps businesses automate the process of collecting and managing customer reviews. It enables companies to track customer feedback, monitor brand reputation, and gather insights to improve their products and services. By using product reviews software, businesses can increase customer engagement, boost sales, and build trust with potential customers. Overall, product reviews software is an essential tool that helps businesses to improve their online reputation and increase customer loyalty.
How Product Reviews Software work or function?
Product reviews software works by allowing customers to leave reviews and ratings of products they have purchased or used. These reviews can be displayed on product pages, helping potential buyers make informed purchasing decisions. The software may also offer features like sentiment analysis, which helps businesses identify common themes in customer feedback and improve their products based on those insights. Product review software can ultimately enhance customer satisfaction, loyalty, and drive sales by improving the buying experience.
Benefits of Product Reviews Software?
Benefits of product review software:
Helps businesses collect and analyze customer feedback to improve their products and services.
Enables businesses to monitor and manage their online reputation by responding to customer reviews.
Provides valuable insights into customer preferences and behavior.
Increases customer engagement and loyalty by allowing customers to share their opinions and experiences.
Drives sales by showcasing positive reviews and ratings on websites and social media platforms.
Helps businesses identify areas of improvement and track progress over time.
Saves time and effort by automating the review collection and management process.
How we curated this list
We conducted extensive research to identify a wide range of software options within each category. This involved exploring online resources, industry publications, software directories, and user reviews. Please note that the pricing and features mentioned here are subject to change. We recommend you to visit the product website for the latest information before making a decision.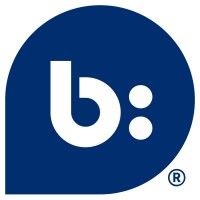 Product Description
Bazaarvoice enables brands and retailers to leverage the voice of the customer, manage user-generated content at scale, and engage shoppers from discovery to purchase.
Pros and Cons
Provides a platform for user-generated content (UGC) that can be used to boost product sales.
Offers a range of solutions to improve customer experience and loyalty, including reviews, social media management, and in-store activations.
Provides actionable insights into performance, sentiment, and competitors to help businesses optimize their strategies.
Focuses heavily on UGC, which may not be as effective for all industries or products.
Some solutions, such as social commerce, may require additional resources or expertise to implement effectively.
May not be cost-effective for smaller businesses or those with limited budgets.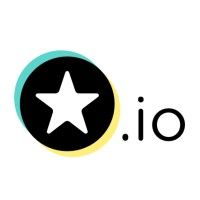 Product Description
Collect genuine text, video and photo reviews from your happy customers.
Pros and Cons
LoginIn Reviews allows businesses to easily collect genuine reviews from their happy customers.
The platform offers a variety of review types, including text, video, and user-generated content.
LoginIn Reviews integrates with popular social media platforms like Instagram, providing businesses with additional ways to showcase their positive reviews.
While LoginIn Reviews offers in-person demos, it is unclear what the cost is for this service.
The platform does not offer many details on its reputation management features, leaving businesses uncertain about how it can help them improve their online reputation.
Pricing information is not readily available on the LoginIn Reviews website, making it difficult for businesses to determine if it is within their budget.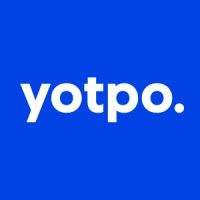 Product Description
Yotpo's eCommerce retention marketing platform drives repeat shopper sales with connected solutions for reviews, SMS, email, loyalty, and subscriptions.
Pros and Cons
Yotpo's Platform offers a wide range of features, including reviews, SMS, loyalty and referrals, visual UGC, subscriptions, and email, all in one place, making it easier for businesses to manage their retention solutions.
Yotpo's products help increase sales and customer retention rates, with features such as SMS marketing, personalized emails, incentivization for repeat purchases, product recommendations, and customer content display.
Yotpo's customers include many big brands who have seen significant benefits from using their platform, including LSKD, Brooklinen, Princess Polly, and Chubbies.
There is no information provided about the pricing of Yotpo's services, which can make it difficult for businesses to know if it fits their budget.
While Yotpo has a wide range of features, some businesses may not need all of them, which can make the platform seem overwhelming or not cost-effective.
Some businesses may prefer to use separate platforms or tools for different aspects of retention marketing, rather than relying on one platform for everything.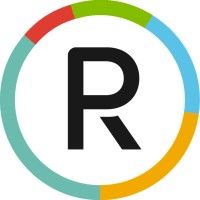 Product Description
Collect more and better Ratings & Reviews and other UGC. Create UGC displays that convert. Analyze to enhance product experience and positioning.
Pros and Cons
Provides a comprehensive Ratings and Reviews program.
Offers various collection options and analytics for User-Generated Content (UGC).
Provides excellent customer support and has a knowledgeable team of UGC experts.
No mention of pricing or cost-effectiveness.
Not clear if it supports all eCommerce platforms.
No information provided on customization options for displays and syndication.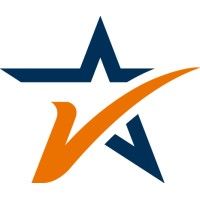 Product Description
Improve Ecommerce traffic, sales and conversions with trust signals, user-generated content, and social proof.
Pros and Cons
Provides various integrated solutions for a successful e-commerce business, including Traffic & Conversion Suite, Seller Ratings, and Reputation management services.
Offers different tools that work together to increase trust, traffic, and conversions of a business.
Can help improve online trust, SEO, click-through rate, and conversions with social proof through its Ratings & Reviews solution.
The pricing of different solutions is not mentioned clearly on the website, so one needs to request more information or book a demo to know more about it.
The effectiveness and actual results of using their services are not guaranteed, and it may vary from business to business.
Some solutions like Questions & Answers and Website Security may be available through other service providers or tools, making choosing Shopper Approved optional for these areas.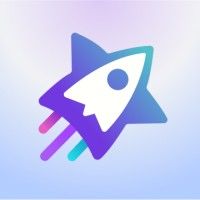 Product Description
Leading destination for customer ratings and reviews of businesses. 100+ million customers helped. Search reviews of 100,000+ businesses to find the best.
Pros and Cons
Wide range of categories to browse businesses, including fashion, dating, legal, and more.
Reviews from over 5 million users and a commitment to over 15 years of trust.
Offers guides on different topics to help users make informed decisions, such as how to spot a trustworthy website and COVID-19 resources.
Some reviews may lack detail, making it difficult to determine whether a product or service is truly worth trying.
Some users may find the website overwhelming due to the sheer amount of information, reviews, and categories available.
The website may not have as many businesses listed compared to larger review platforms, limiting options for users in certain areas or industries. #8
SKEEPERS Ratings & Reviews
Product Description
obal company gathers, moderates and showcases authentic customer reviews. Trustworthy and professional, Verified Reviews by SKEEPERS is an industry leader in customer feedback management.
Pros and Cons
SKEEPERS Ratings & Reviews provides an easy and customizable way to gather feedback from customers.
The platform offers advanced analytics to help businesses understand their customers' opinions and trends.
SKEEPERS Ratings & Reviews integrates with major e-commerce platforms and CMS to provide a seamless user experience.
The pricing for SKEEPERS Ratings & Reviews can be a bit high for small businesses.
The setup process may require some technical knowledge, making it challenging for non-technical users.
Despite the advanced analytics features, SKEEPERS Ratings & Reviews may not provide enough context around customer feedback to fully understand specific issues.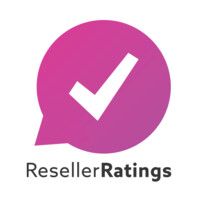 Product Description
Compare prices and read store reviews by real customers, compare products.
Pros and Cons
User-generated reviews offer authentic feedback.
Provides a platform for businesses to respond to reviews and address customer concerns.
Offers valuable insights into customer satisfaction and areas for improvement.
Limited to businesses that opt-in to the service, so some companies may not have reviews available.
Some users may leave inaccurate or biased reviews.
Premium features require a paid subscription, limiting access for smaller businesses.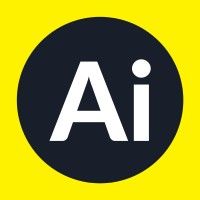 Product Description
Boost Your eCommerce Sale with AiTrillion One of the Best Ecommerce Marketing Automation Platform for Shopify.
Pros and Cons
AiTrillion is an all-in-one platform that offers multiple features like email marketing, SMS marketing, loyalty rewards program, product review, web push notification, etc. This can save businesses the hassle of managing multiple apps to handle different aspects of their e-commerce store.
The platform encourages customer engagement and retention through timely updates about order and shipping, automated up-sell/cross-sell email campaigns post order confirmation, triggering abandoned carts reminders, etc. This can help businesses build a sustainable customer base.
AiTrillion's AI-powered personalization and predictive capabilities can help optimize customer journeys and increase sales for e-commerce stores.
It's not clear how much AiTrillion costs or what plans they offer on their website. This can make it difficult for businesses to determine if AiTrillion is affordable for their budget.
There are no reviews or testimonials on their website from current users of AiTrillion. This can make it difficult for businesses to determine the effectiveness of the platform in achieving their e-commerce goals.
AiTrillion seems to be tailored towards Shopify users, which means that businesses using other e-commerce platforms may not be able to fully utilize the platform's capabilities.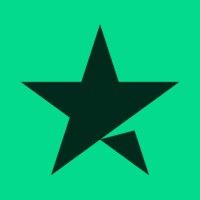 Product Description
We're all about consumer reviews. Get the real inside story from shoppers like you. Read, write and share reviews on Trustpilot today.
Pros and Cons
Trustworthy reviews can help consumers make informed decisions.
Wide variety of categories to choose from, allowing for comprehensive research.
Recent reviews indicate that there are positive experiences with some of the businesses listed on the platform.
The platform may have biased or fake reviews, which can be misleading for consumers.
The platform may have limited information on some businesses or products due to lack of reviews.
The platform may not include businesses or products that are highly rated but are not yet listed on Trustpilot. Product Description
Pixle provides personalized and authentic online shopping for consumers with scalable social and community content for brands investing in digital, powering best-in-class customer journeys.
Pros and Cons
Integration of shoppable Instagram, UGC, and ambassador content into online stores, email campaigns, and other channels.
Auto-publishing directly to Instagram.
Secure rights to user-generated content, track influencers and access Instagram business and stories insights.
No information provided about the customization options for shoppable galleries.
No information provided about the payment gateways supported by the platform.
Limited information provided about the pricing plans and features offered under each plan. Product Description
Loox is a photo-driven reviews & referrals app that empowers over 100,000 Shopify brands to boost conversions and loyalty through their happy customer content.
Pros and Cons
Boosts credibility and sales with social proof that looks great
Encourages customer referrals to promote the brand
Offers integrations that connect with powerful tech stack without headaches
Only available for Shopify and Shopify Plus merchants
No mention of pricing or cost in the given information
Limited information on the specific features of the product beyond customer reviews and referrals Product Description
Ali Reviews boasts a stellar rating of 4.9/5 stars on Shopify. This reliable app helps businesses request reviews from customers through email and SMS. It also encourages customers to write honest and detailed reviews with the help of its unique features.
Pros and Cons
Easy management of store and product reviews
Beautiful display of customer reviews and ratings
Automatic request for more reviews, photos, and videos from customers to grow business
No information provided about the pricing of the app
Functionality limited to Shopify, Wix and BigCommerce app stores
No mention of customization options available for review display widgets Product Description
Talkwalker's Consumer Intelligence Acceleration platform drives business impact. Recognized by Forrester as a Leader in Social Listening and Consumer Intelligence.
Pros and Cons
Offers a comprehensive service of customer intelligence, market intelligence, and social intelligence.
Provides a single platform for all your business centers.
Offers custom dashboards, making it easier to ensure that each team gets the right insights at the right time.
No information provided about the price of the product.
No demonstration video offered on the website.
A lot of text on the website, which can be overwhelming for new users.
Missing a tool?
List it here

->
Frequently asked
questions
The best product reviews software depends on your specific requirements. Popular options are Yotpo, Bazaarvoice, and PowerReviews. Consider features, pricing, scalability, and integration capabilities to choose the software that aligns with your business needs.
Product review software offers various benefits such as enhanced customer engagement, increased customer loyalty, improved product development, better online reputation, increased sales, and customer insights. It helps businesses to understand consumer behaviour and gain constructive feedback on their products and services.
The common use of product review software is to gather feedback and opinions from customers who have used a product. This helps businesses to understand customer preferences, improve product quality, increase customer satisfaction, and drive sales. It also provides features for moderation, customization, and analytics to enhance the overall review experience.
Consider features like customization, integration with your website, review moderation options, analytics, customer support, and the ability to showcase reviews on social media platforms. These features will help you effectively collect, manage and leverage product reviews for your business.
Product review software is commonly used in the e-commerce industry, as it helps businesses to collect and display customer reviews on their websites. Other industries, such as the hospitality and travel sector, may also use product review software to collect feedback on their services.
The cost of product review software varies based on factors like features and provider. It can range from free plans with limited features to monthly subscriptions starting at $10 to $200 or more, depending on the scale and level of service required.
Yes, there are free product review software tools available. Some popular options include Trustpilot, Yotpo, and ReviewTrackers. These free plans often have limitations on features and the number of reviews that can be collected. However, they can be useful for small businesses or those just starting with gathering customer feedback.
Product reviews software is designed to be user-friendly, requiring minimal technical expertise. Basic computer skills and understanding of review management concepts are generally enough to get started. However, advanced features or integrations with other platforms may require some technical knowledge or assistance from support resources.
How to use this page to find the right software
Identify your needs and requirements from the software. Consider factors like functionality, features, platform compatibility, budget, and any specific industry or personal preferences.
Based on your needs, prioritize the features or functionalities that are essential for your software.
Explore the website link of each software to gather more detailed information about it.
Elevate your marketing campaigns with interactivity
📈 Increase engagement and conversions with interactive emails
✉️ Automate lifecycle email marketing for pin-point targeting with emails
⚡ Nurture leads with fun widgets like spin-the-wheel, quizzes, polls, etc
Early stage startup? These tools might help you
Better emails. less work.
super growth.