Best Demand Side Platform in 2023
Are you looking for a Demand Side Platform for your business? You have come to the right page. This guide will help you discover the best Demand Side Platform of 2023 and along with a deep dive into their features, pricing, rating, etc.
What is Demand Side Platform?
Demand side platform software, or DSP, is a tool used for programmatic advertising. It is used by advertisers and agencies to buy ad inventory from multiple ad exchanges and supply sources all in one interface. This streamlines the media buying process while providing advertisers access to real-time bidding for display, mobile, and video ads. Using machine learning algorithms, DSPs optimize ad placements to reach the right target audience and drive performance and efficiency in digital advertising campaigns.
How Demand Side Platform work or function?
Demand side platforms (DSPs) are software platforms that allow advertisers to purchase and manage their digital ad inventory in real-time auctions across multiple ad exchanges. DSPs provide advertisers with targeting options such as audience demographics, geographic location, and behavior, enabling them to reach their ideal audience. Additionally, DSPs allow for optimized delivery based on performance, increasing campaign efficiency and ROI.
Benefits of Demand Side Platform?
Benefits of Demand Side Platforms:
Provides access to multiple advertising networks and exchanges through a single platform, improving efficiency and cost-effectiveness.
Uses real-time bidding and advanced targeting options to optimize ad delivery and increase ROI.
Provides in-depth analytics and reporting tools to track performance and adjust campaigns.
Improves audience targeting and segmentation, resulting in higher-quality leads and conversions.
Allows for easy management and optimization of ad budgets across various channels and platforms.
How we curated this list
We conducted extensive research to identify a wide range of software options within each category. This involved exploring online resources, industry publications, software directories, and user reviews. Please note that the pricing and features mentioned here are subject to change. We recommend you to visit the product website for the latest information before making a decision.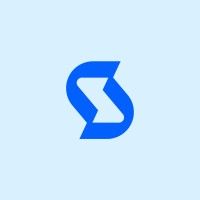 Product Description
StackAdapt is the self-serve programmatic advertising platform used by the most exceptional digital marketers.
Pros and Cons
StackAdapt offers a self-serve programmatic advertising platform that gives exceptional digital marketers access to all the features necessary to run their campaigns effectively.
The platform provides extensive creative consultation, generating data-driven campaign potential in real-time, and previewing video, display, and native ads on desktop and mobile across 500+ publishers.
StackAdapt has a dedicated customer success team that offers tailored implementation, best-in-class training, and support, enabling users to build a bigger book of business.
The platform offers an open and flexible DSP that allows media teams to be more productive and drive the best results for their clients. However, this could also mean that it requires more in-depth knowledge to use, which could be a disadvantage for users who are not very tech-savvy.
StackAdapt offers campaigns across various channels and industries, which could result in a steep learning curve for marketers who are new to programmatic advertising.
The platform may be expensive for small businesses or those with limited budgets, as it doesn't specify pricing publicly.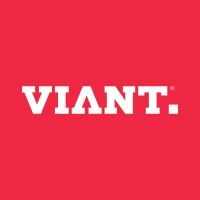 Product Description
Viant, a pioneer in people-based digital advertising on the New Open Web, provides marketers the tools to move beyond third-party cookies.
Pros and Cons
Viant's people-based advertising technology allows advertisers to execute omnichannel campaigns across all devices and channels, providing maximum reach to audiences.
The platform enables the activation of first-party data for ad campaigns, giving advertisers more control and making audience data actionable.
Viant offers machine learning optimization and advanced reporting, which can help advertisers improve campaign efficiency and effectiveness.
There is no information on pricing, making it difficult to determine the cost-effectiveness of using Viant's people-based advertising technology.
The specific features of the platform are not clearly outlined in the passage, making it hard to gauge whether it is suitable for all types of businesses.
Viant does not provide any insights into the audience data that it collects, which can make it challenging for advertisers to create targeted campaigns.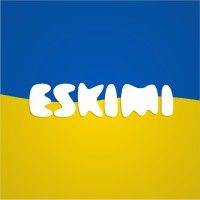 Product Description
Eskimi is an AdTech platform that helps brands and agencies to conduct programmatic advertising campaigns and target unique audiences using engaging creative formats.
Pros and Cons
Advanced targeting options with access to 2,500+ targeting options, interest categories, geofencing, demographics, and more.
Custom rich media creatives and ready-to-use templates that capture up to 15x more attention and engagement.
Global team support spread across 30+ countries and 10 global offices.
Limited information about pricing which may make it difficult for smaller businesses to afford.
Not clear whether the DSP includes programmatic ad buying which may be inconvenient for those looking for a seamless ad buying experience.
Lack of information about the reporting tools may be a disadvantage for those who need detailed reports.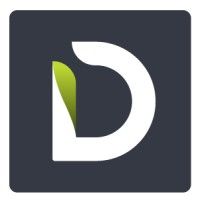 #4
Demandbase ABM/ABX Cloud
Product Description
Demandbase is a leader in Account-Based Marketing (ABM) Software, Go-to-Market (GTM) Tools, B2B Advertising Platform, and B2B Data.
Pros and Cons
Flexible and transparent tool that adapts to your business needs.
Helps in finding and prioritizing accounts with AI-powered insights.
Provides connected ABX, advertising, and sales intelligence to engage target accounts efficiently.
May not be suitable for businesses that do not focus on account-based marketing and sales.
Pricing packages may not be affordable for small or medium-sized businesses.
Some features may require technical expertise to operate and utilize fully. Product Description
media solution, providing all the tools and insights needed to plan, execute, and optimize successful campaigns.
Pros and Cons
Accurate and comprehensive health tracking
Easy to use mobile app
Provides personalized health recommendations
Expensive compared to other fitness trackers
Limited accessibility with only one tracker model
No heart rate monitoring feature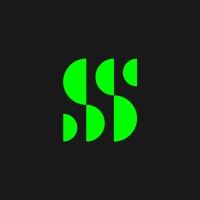 Product Description
Simpli.fi, the leader in advertising success, helps 2,000+ agencies & brands maximize their relevance with measurable results.
Pros and Cons
Simpli.fi offers a range of media buying and workflow solutions to power audience engagement, making it a versatile tool for businesses.
The Demand-Side Platform (DSP) allows users to target relevant audiences through unstructured data, resulting in meaningful and measurable results.
The platform offers advertising solutions across various channels, such as social media, Google Ads, and retail media, to maximize performance and efficiency.
Simpli.fi does not explicitly mention the pricing for their solutions, making it unclear how cost-effective the platform is for businesses.
Some of the language used, such as 'programmatic' and 'demand-side platform', may be industry-specific terms that may not be easily understandable for users who are not familiar with advertising technologies.
There is no mention of customer support or training for users who may need assistance with the platform.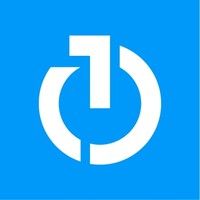 Product Description
Powering the open internet with an independent media buying platform that helps marketers reach more customers through a more relevant ad experience.
Pros and Cons
Customizable: The Trade Desk provides extensive customization options for advertisers to meet their unique needs and preferences.
Wide Range of Ad Formats: The platform supports various ad formats including display, audio, video, and native ads.
Advanced Targeting Capabilities: Offers a sophisticated targeting and segmentation process providing access to highly targeted customer demographics.
Complexity: The Trade Desk can be overwhelming for new users due to its sophisticated interface and feature-rich functionalities.
High Minimum Spend: The platform requires a high minimum spend threshold which may be disadvantageous for small businesses or individuals.
Limited Support: The Trade Desk provides limited 24/7 customer support, which may be a disadvantage for advertisers in different time zones.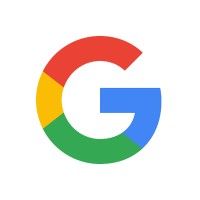 #8
Google Marketing Platform
Product Description
Introducing Google Marketing Platform, a unified marketing and analytics platform for smarter marketing measurement and better results.
Pros and Cons
Offers free and easy-to-use solutions for businesses of every size.
Provides a single platform that integrates advertising and analytics for enterprises, allowing for faster customer insights.
Offers advanced tools for enterprise marketers to get a deeper understanding of their customers and oversee their marketing more efficiently.
May not have enough flexibility for businesses with unique marketing needs.
Some of the more advanced tools may be costly for small businesses.
Could require significant time and resources to fully integrate and utilize all the features of the platform.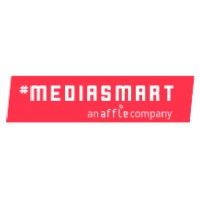 Product Description
mediasmart is a powerful omnichannel programmatic platform that enables marketers to seamlessly integrate the consumer experience across mobile, CTV, and DOOH devices. Utilizing online and offline behavior data, mediasmart empowers marketers to deliver targeted and effective campaigns for maximum impact.
Pros and Cons
Omnichannel targeting allows for a more integrated advertising strategy, ensuring a seamless consumer journey.
Location insights can be utilized to create relevant audiences in a privacy-compliant way.
Successful and awarded campaigns indicate the effectiveness of mediasmart's solutions.
No information is provided about the cost of these advertising solutions, which may not be affordable for smaller businesses.
The use of programmatic buying, while providing a broader audience reach, may result in a less targeted advertising approach.
The lack of information on data, tracking, and creative optimization partners may raise concerns about the effectiveness of mediasmart's advertising solutions.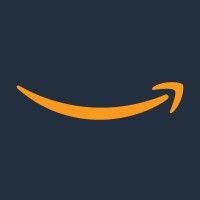 Product Description
Welcome to the THANKSBLOCK CHAIN... Introducing the world's first ultra-sustainable hackable gift kit! REPACKAGE - RESHARE - REPEAT //unbox.CREATIVITY
Pros and Cons
The various ad products available on Amazon Ads can help businesses showcase and promote their products effectively.
The different brand shopping experiences, such as Stores and Posts, enable businesses to create their brand destination and increase their visibility on Amazon.
The Ad Tech section provides business owners with various tools and analytics to optimize their campaigns and measure their results effectively.
Using multiple ad products and tools can be overwhelming for businesses, especially for those who are new to advertising.
The competition for ad space on Amazon can be tough, which can lead to higher advertising costs for businesses.
While Amazon Ads can help drive traffic to a business's products, the success of their campaigns still depends on their product quality, pricing, and customer reviews. Product Description
illumin is the only journey advertising platform that brings media planning and buying together in an interactive and intuitive interface.
Pros and Cons
illumin platform is designed to be user-friendly for marketers, making it intuitive to use.
The illumin platform presents campaign processes in an interactive and intuitive interface.
With Illumin's platform, advertisers can visually plan, activate and measure their online advertising, making it easy to optimize marketing strategy.
Illumin's platform focuses primarily on online advertising campaigns, leaving out other marketing channels like traditional media.
Although illumin claims its technology aligns with how advertisers think about planning campaigns, there might be a learning curve for those using it for the first time.
Although there is the possibility of cost reduction using illumin, specific pricing information is not given, and it is unclear what the cost might be for smaller businesses. Product Description
Pros and Cons
AdLib has more reach than any other ad platform across 250 countries and territories.
AdLib has sophisticated AI that automatically optimizes campaigns resulting in better advertising results.
AdLib has a trusted team with decades of experience as programmatic marketers, engineers, and industry thought leaders.
AdLib may not be suitable for organizations with limited advertising budgets as the monthly access plan starts from $499 per month.
Some users may find the interface of AdLib difficult to understand and use as it is designed for programmatic marketers.
The volume of data and features may be overwhelming for small businesses and can lead to difficulty in campaign management. Product Description
Amobee is the world's leading end to end advertising platform that unifies TV, programmatic, digital & social. Contact Amobee today to unify, optimize & grow your business tomorrow.
Pros and Cons
Amobee is a unified advertising platform that supports planning, activation and optimization for omnichannel campaigns, including TV, programmatic, digital and social.
The platform offers cross-channel tools for planning, sales and measurement, enabling broadcasters to optimize yield across their full media portfolio and maximize revenue from all forms of TV.
The platform provides actionable insights for advertisers to spend money where they make the most impact, leveraging data expertise and multi-platform tools.
The platform may be overwhelming for small advertisers or businesses without significant advertising budgets.
Detailed data collection and analysis may raise concerns about privacy and data protection among users.
The platform's focus on TV, programmatic, and digital advertising channels may limit its effectiveness in reaching audiences through other media formats. Product Description
Zeropark is a performance marketing platform providing incremental advertising and monetization solutions for brands, agencies, publishers, or influencers.
Pros and Cons
Zeropark provides incremental engagements for both marketers and publishers which can help in reaching purchase-ready customers.
The platform offers solutions for brands and agencies to grow their customer base beyond existing channels.
Zeropark offers powerful campaign management platforms, robust reporting tools, and data transparency to its partners.
The use of cookies is completely avoided which can impact the effectiveness of campaigns as cookies are an essential part of tracking user behavior and engagement.
The services provided by Zeropark may not be suitable for all businesses as every business is different.
The pricing plans of Zeropark are not mentioned which can be a deciding factor for businesses who are interested in their services. Product Description
Epom is a family of scalable ad tech products. Grow your ad business with Epom ad server or expand media buying with Epom DSP.
Pros and Cons
Free trial available to test the product before purchasing.
Offers various ad formats and pricing plans to suit individual needs.
Provides a range of ad servers and DSPs to cater to different advertising needs.
The product seems to be more targeted towards advertising professionals, and may not be suitable for beginners or smaller businesses.
The webpage appears to be experiencing some technical issues (404 error), which may cause inconvenience for users.
There is no clear indication of the pricing plans for the product on the webpage, which may be off-putting for potential customers.
Missing a tool?
List it here

->
Frequently asked
questions
The best demand side platform (DSP) software varies depending on the unique needs and objectives of your business. Some popular options include Google Marketing Platform, Adobe Advertising Cloud, and The Trade Desk. Consider features, scalability, price, and integration capabilities to choose a DSP that fits your requirements.
DSP software offers benefits such as real-time bidding, audience targeting, optimization, transparency, and cross-device reach. It assists advertisers to efficiently reach their target audience, improve ad performance, and maximize ROI.
The common use of demand side platform (DSP) software is to automate the process of purchasing and managing digital ad inventory across multiple ad exchanges and platforms. It enables advertisers to target specific audiences, optimize campaigns in real-time, and achieve better ad performance and ROI. DSPs also provide analytics and reporting to measure campaign effectiveness.
When choosing demand side platform (DSP) software, consider features like real-time bidding, audience targeting capabilities, ad format support, tracking and reporting options, data management, integration options, and customer support. These features will help you effectively manage and optimize your programmatic advertising campaigns.
Demand side platform (DSP) software is used across various industries, including advertising, marketing, and media. It is a powerful tool that helps businesses to effectively manage their programmatic advertising campaigns and reach their target audience through real-time bidding on ad inventory.
The cost of demand side platform (DSP) software varies based on factors like features, provider, and usage. It can range from $1,000 to $10,000 per month or more, depending on the scale and level of service required.
Yes, there are free demand side platform (DSP) software tools available. Some popular options include Google Display & Video 360, The Trade Desk, and MediaMath. However, these free plans often have limitations on features and support. Paid plans offer more advanced features and customer support.
Demand side platform (DSP) software requires a higher level of technical expertise than most email marketing tools. It involves advanced optimization and automated bidding algorithms that are complex and may require assistance from support resources. However, basic knowledge of programmatic advertising and ad tech concepts is a good starting point.
How to use this page to find the right software
Identify your needs and requirements from the software. Consider factors like functionality, features, platform compatibility, budget, and any specific industry or personal preferences.
Based on your needs, prioritize the features or functionalities that are essential for your software.
Explore the website link of each software to gather more detailed information about it.
Elevate your marketing campaigns with interactivity
📈 Increase engagement and conversions with interactive emails
✉️ Automate lifecycle email marketing for pin-point targeting with emails
⚡ Nurture leads with fun widgets like spin-the-wheel, quizzes, polls, etc
Early stage startup? These tools might help you
Better emails. less work.
super growth.