Best Conversational Marketing Software in 2023
Are you looking for a Conversational Marketing Software for your business? You have come to the right page. This guide will help you discover the best Conversational Marketing Software of 2023 and along with a deep dive into their features, pricing, rating, etc.
What is Conversational Marketing Software?
Conversational marketing software enables businesses to have personalized, real-time conversations with their customers by using chatbots, messaging apps, and other communication channels. This software helps businesses to engage with their target audience in a more human-like manner, establish a connection with potential customers, and guide them through the buyers' journey. Conversational marketing software also provides valuable insights into customer preferences and behaviors, allowing businesses to make data-driven decisions and improve their overall marketing strategy.
How Conversational Marketing Software work or function?
Conversational marketing software functions by using chatbots and live agents to engage customers in a personalized dialogue. Through natural language processing and AI, the software understands and responds to customer inquiries, increasing engagement and conversion rates. It also collects customer data and behavior, allowing businesses to tailor their marketing efforts. Ultimately, conversational marketing software streamlines communication, improves customer satisfaction, and drives sales.
Benefits of Conversational Marketing Software?
Benefits of Conversational Marketing Software:
Conversational marketing software can help businesses engage with customers in a personalized, real-time manner, which can lead to increased conversions and sales.
It can automate customer interactions and provide valuable insights into customer behavior and preferences.
This software can also save businesses time and resources by streamlining communication and lead nurturing processes.
How we curated this list
We conducted extensive research to identify a wide range of software options within each category. This involved exploring online resources, industry publications, software directories, and user reviews. Please note that the pricing and features mentioned here are subject to change. We recommend you to visit the product website for the latest information before making a decision.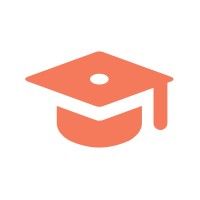 Product Description
HubSpot's software has everything your marketing team needs, from startup to enterprise. Get blogging, social media, landing pages, email, and more.
Pros and Cons
HubSpot's Marketing Hub provides a comprehensive set of marketing tools including marketing automation, campaign management, and analytics, all on one platform.
There are multiple pricing options for businesses of all sizes, including a free plan offering key features such as email marketing, forms, and social media management.
HubSpot offers a wide range of resources, including educational content and personalized services, to help users succeed with their marketing efforts.
Some of the more advanced features are only available on the higher-priced plans, which may be a barrier for smaller businesses with limited budgets.
HubSpot's platform may have a steep learning curve for new users, which could cause a delay in utilizing the tool's full potential.
HubSpot's CRM integration may not work seamlessly for some businesses that use other CRM systems, making the integration process difficult.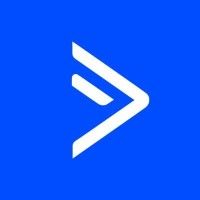 #2
ActiveCampaign for Marketing
Product Description
ActiveCampaign's category-defining Customer Experience Automation platform helps over 180,000 businesses build meaningful connections with their customers.
Pros and Cons
Provides personalized email marketing that can increase contact list sizes by 143%.
Offers powerful marketing automation that helps businesses save time and money.
Provides excellent email deliverability with billions of emails successfully sent every month.
The website does not provide upfront pricing information.
Some users may find the platform overwhelming due to the number of features and integrations.
The platform may not be suitable for small businesses or individuals with limited marketing budgets.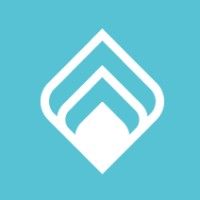 Product Description
Qualified is the #1 conversational marketing solution for Salesforce users. Meet instantly with qualified prospects in real time on your website using Qualified Conversations live chat, voice & video.
Pros and Cons
The Pipeline Cloud offers real-time sales conversations and meeting scheduling, making it easy for buyers to engage with sales reps.
The platform provides actionable intent data, which allows businesses to see who's in-market and target high-intent buyers for better sales performance.
Qualified Signals allows businesses to surface account-based buyer intent, which is a game changer for improving pipeline and revenue.
The platform may not be affordable for small businesses on a tight budget, as it offers VIP service and Salesforce-certified professional services.
Some features on the platform, like chatbots and buyer intent data, require expertise to maximize results, which could be a challenge for businesses without the necessary resources.
If not implemented correctly, the platform may not result in significant pipeline and revenue growth, which may be frustrating for businesses expecting quick results.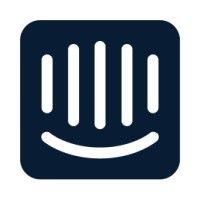 Product Description
Faster resolutions, higher CSAT, and lighter support volumes with the only platform to combine the power of automation and human customer support.
Pros and Cons
Artificial Intelligence-powered customer support bot can resolve support questions accurately with zero training.
Intercom's Omnichannel messaging feature supports customers using their preferred channel such as email, SMS, and more.
The Intercom Platform offers a single, powerful, easy-to-use platform to connect automation, conversations, tickets, customer data, and reporting.
Intercom's products and services may be expensive for smaller businesses or early-stage companies.
The reliance on automation may result in a lack of personal touch or human interaction with customers.
The use of AI-powered chatbots may not always provide customized solutions and fail to address complex issues that require in-depth responses.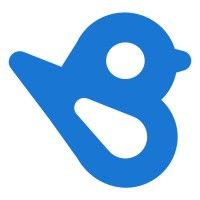 Product Description
Birdeye is the leading reviews software & messaging platform for multi-location businesses. Collect & manage reviews, convert leads, run surveys, get referrals and more.
Pros and Cons
All-in-one platform for managing reputation, customer engagement, and experience.
Integration with over 3,000 software systems increases efficiency and automation.
Scalable platform with unlimited number of locations and users.
Pricing information not readily available on the website.
Not clear how much control businesses have over the messaging and branding on pages.
Limited information available on customer support options.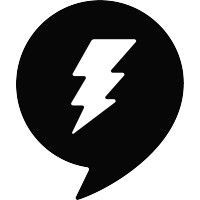 Product Description
Drift's Conversation Cloud helps businesses connect with customers in the moments that matter most — using chat, email, video, and more.
Pros and Cons
The Drift Conversation Cloud offers a single platform for personalizing conversations at every stage of the buyer's journey.
Using conversational marketing, businesses can generate high-quality leads, power ABM campaigns, and improve marketing efficiency.
Conversational service of Drift helps in delivering support experiences that reduce the burden on service teams and delight customers.
The cost of using the Drift Conversation Cloud platform may be a disadvantage for small businesses or startups as they might not have the budget to invest in it.
The use of conversational AI may be a disadvantage for customers who prefer human interaction instead of being serviced by a chatbot.
Integrating the Drift Conversation Cloud platform with existing systems and processes may require technical expertise, which adds to the complexity of implementation.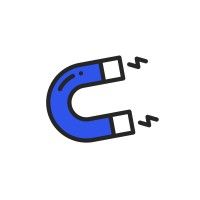 Product Description
See how B2C business owners and marketers are discovering sales automation and targeted outbound marketing that outperforms digital advertising in value and volume by 10-100X.
Pros and Cons
Customers.ai provides access to a large consumer contact database with targeting based on demographics and interests, which can help businesses find their perfect audience and generate qualified leads.
The platform offers an easy-to-use interface with quick-start sales automation tools and templates, allowing anyone to launch lead generating outbound marketing campaigns.
Customers.ai guarantees to generate leads, or businesses can get their money back, which could potentially give them peace of mind about their investment.
While the platform is optimized for B2C companies, it may not be suitable for all businesses, particularly those that operate in the B2B space.
The cost of the platform may be a barrier for some small businesses, especially if they don't have the budget for a subscription service.
While Customers.ai offers integrations with popular CRMs and email platforms, it may not integrate with all the tools a business uses, which could create issues with data management and productivity.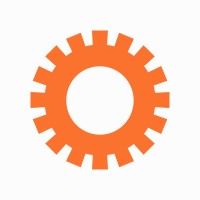 Product Description
LivePerson's Generative AI capabilities and Conversational AI platform helps enterprises unlock the power of large language models for better business outcomes.
Pros and Cons
The Conversational Cloud platform combines the power of the world's largest conversational dataset with decades of experience to deliver safer, more secure AI experiences.
The Generative AI technology unlocks the power of large language models to meet the needs of your business, regardless of department or industry.
The Bella AI assistant allows businesses to build a safe, automated concierge quickly and easily with a new LLM-powered conversational bot-building interface.
The use of AI in customer service and sales may make interactions feel less personal, which could impact customer satisfaction.
The reliance on AI technology may result in technical glitches or errors, which may require human intervention to correct.
The cost of implementing and using the Conversational Cloud platform and associated AI technology may be too high for small businesses or those on a tight budget.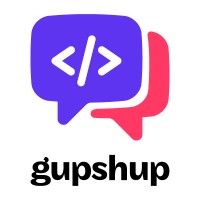 Product Description
Gupshup is a chatbot building & channel-based messaging platform enabling better customer engagement with conversational messaging across marketing, commerce & support.
Pros and Cons
The platform offers a wide range of channels for businesses to engage with customers, including WhatsApp, SMS, Instagram, RCS, Viber, Telegram, and more.
The platform is designed for different industries, including BFSI, food & beverage, retail, healthcare, gaming, advertising, real estate, travel & hospitality, education, and media.
The platform offers integrations with enterprise security solutions to ensure that businesses' data is safe and secure.
There is no clear pricing mentioned on the website, which could result in confusion for businesses.
The platform appears to be geared towards larger businesses and may not be as accessible for small businesses with limited resources.
The effectiveness of the conversational AI platform in engaging with customers may vary depending on the industry and customer demographics. Product Description
Pros and Cons
Signals provides real-time market indicators and data, allowing users to make informed investment decisions.
The platform is user-friendly, making it easy for beginners to understand and navigate.
Signals offers a variety of features, including backtesting, visualization tools, and notifications, to enhance user experience.
The platform can be expensive for some users, with pricing starting at $47/month.
Some users have reported technical issues and bugs within the platform.
Signals may not be suitable for more experienced traders who require more advanced tools and analytics.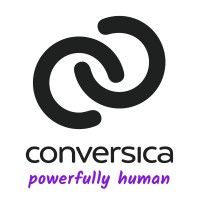 Product Description
Conversica is the leading provider of Conversational AI for revenue teams. Unlock revenue throughout the lifecycle with Revenue Digital Assistants.
Pros and Cons
The product offers revenue digital assistants for marketing, sales, and customer success, which can engage, nurture, and move leads to a sales-ready state, warm up accounts, reactivate opportunities, and monitor performance, among other things.
The conversational AI platform employs self-learning AI with natural language processing that can be customized and integrated with various tech stacks, offering dynamic context switching between language and channel.
The solution promises a 24x return on investment, 100% lead follow-up, and 10x pipeline and customer growth, as well as a library of revenue-hunting skills, meaningful outcome-driven conversations, global support, and seamless integrations.
The product seems to cater only to certain industries such as automotive, business services, higher education, sports, media, and entertainment technology, which may limit its applicability to other sectors.
The solution uses AI-powered digital assistants that may not be as personalized or empathetic as human agents, which could affect the quality of customer interactions.
The pricing and implementation process of the product is not mentioned, which may deter potential buyers who are looking for transparency and clarity in their purchasing decisions. Product Description
Automate interactions with your customers & employees in 135+ languages & across 35+ channels to deliver actionable outcomes at lower costs.
Pros and Cons
YellowG is an industry-first generative AI powered platform that offers dynamic automation with goal-driven conversations.
The platform is backed by ISO, HIPAA, SOC2, and GDPR certifications, ensuring secure and intelligent conversational AI for businesses.
YellowG provides advanced analytics and insights to increase customer and employee satisfaction through data-driven decision making.
YellowG may require an investment since it is a paid platform with a pay-as-you-go pricing model.
The platform offers 100+ out-of-the-box integrations but may not integrate with all software systems used by a business.
The platform may have a learning curve for users who are not familiar with generative AI or conversational AI.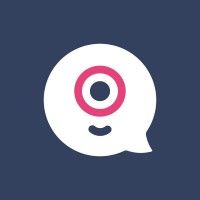 Product Description
Create conversational chatbots, conversational landing pages & websites, interactive surveys, lead generation bots & more. Intuitively. Without code.
Pros and Cons
Landbot offers a variety of tools to improve customer experience and engagement, including website chatbots, WhatsApp automation, and conversational surveys.
The platform and integrations are designed to be user-friendly and don't require coding knowledge, making it accessible to a wider range of businesses.
Landbot offers a wide range of templates for lead generation, customer support, and promotions, making it easy to get started with chatbots.
The pricing for Landbot is not mentioned, so it's unclear how expensive it may be for businesses to use.
While Landbot does offer integrations with popular software platforms, it may not have all the integrations that businesses need.
Some businesses may prefer a chatbot builder that offers more customization options and flexibility than Landbot's no-code builder.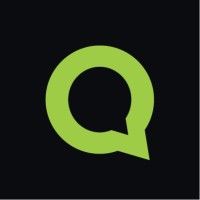 Product Description
Business texting software for SMS and MMS messaging. Text online from your office phone number directly on your computer. Click to see how Text Request works.
Pros and Cons
The product allows users to text from their office phone number directly on their computer, which can improve response rates and productivity.
Text Request offers various messaging solutions such as scheduling and payments that can save time and enhance customer experience.
Integrations and API options can help businesses use the platform with their existing software and build SMS and MMS messaging solutions into their tech, which can improve efficiency.
There is no information about the pricing for Text Request plans, making it difficult to determine if it is cost-effective for small businesses or startups.
Text Request does not mention any privacy or data security measures that may be in place to protect users, which can be a concern for businesses that deal with sensitive customer information.
While Text Request provides various resources such as expert guides and message templates, it is unclear if there is direct support available to assist customers with technical issues or questions.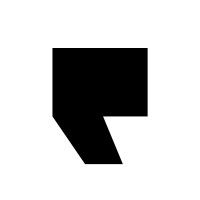 Product Description
Podium helps local businesses get more customers and give them better experiences with easy-to-use growth, communication, and payment tools.
Pros and Cons
Podium provides a comprehensive platform to manage all communication channels for local businesses.
It helps businesses get more reviews, increase revenue and communicate with customers faster.
Podium offers various resources and personalized assessments to help businesses grow.
The product may not be suitable for businesses that do not have an online presence.
Businesses may need to invest in additional hardware or software to utilize certain features, such as text-to-pay or eCard readers.
The pricing for Podium may be expensive for small businesses with limited budgets.
Missing a tool?
List it here

->
Frequently asked
questions
The best conversational marketing software varies based on your specific needs and goals. Popular options include Drift, Intercom, and ManyChat. Evaluate features, pricing, scalability, and integration capabilities to find the software that aligns with your business requirements.
Conversational marketing software offers benefits such as personalized interactions, real-time engagement, sales acceleration, customer insights, lead generation, and improved customer satisfaction. It helps businesses build strong relationships with their audience, increase conversions, and gain a competitive edge in the market.
The common use of conversational marketing software is to engage with website visitors in real-time through personalized chatbots and messaging, creating a human-like experience. It helps businesses to answer customer queries, qualify leads, guide visitors through the website, and collect feedback. It also provides features for automation, integration, and analytics to improve customer engagement.
When choosing conversational marketing software, consider features like chatbot customization, audience segmentation, integrations with messaging platforms, AI capabilities, language support, analytics, live chat support, and security measures. These features will help you effectively engage with and convert your audience through personalized conversations.
Conversational marketing software is utilized in various industries like e-commerce, SaaS, healthcare, finance and banking, B2B services, and more. It is a powerful tool that enables businesses to interact with their customers in real-time using AI-powered chatbots and personalized messaging.
The cost of conversational marketing software varies based on factors like features, provider, and the size of the business. Prices can range from free plans with limited features to monthly subscriptions starting at $50 to $500 or more, depending on the level of service required.
Yes, there are free conversational marketing software tools available. Some popular options include Tars, Collect.chat, and Chatfuel. These free plans often have limitations on features and user numbers. However, they can be a good starting point for small businesses or those with basic conversational marketing needs.
Conversational marketing software is designed to be user-friendly, requiring minimal technical expertise. Basic computer skills and an understanding of conversational marketing concepts are generally enough to get started. However, advanced features or integrations may require some technical knowledge or assistance from support resources.
How to use this page to find the right software
Identify your needs and requirements from the software. Consider factors like functionality, features, platform compatibility, budget, and any specific industry or personal preferences.
Based on your needs, prioritize the features or functionalities that are essential for your software.
Explore the website link of each software to gather more detailed information about it.
Elevate your marketing campaigns with interactivity
📈 Increase engagement and conversions with interactive emails
✉️ Automate lifecycle email marketing for pin-point targeting with emails
⚡ Nurture leads with fun widgets like spin-the-wheel, quizzes, polls, etc
Early stage startup? These tools might help you
Better emails. less work.
super growth.