Best Personalization Software in 2023
Are you looking for a Personalization Software for your business? You have come to the right page. This guide will help you discover the best Personalization Software of 2023 and along with a deep dive into their features, pricing, rating, etc.
What is Personalization Software?
Personalization software is a solution that uses data and analytics to create personalized experiences for customers. By leveraging customer data, this software enables businesses to gain insights into customer behavior, preferences, and needs. With this information, businesses can create more targeted and relevant content, advertisements, and offers that resonate with their customers. Personalization software also helps businesses improve customer engagement and retention by providing tailored experiences that meet the unique needs of each customer.
How Personalization Software work or function?
Personalization software uses data and algorithms to tailor content and experiences to individual users based on their behavior, preferences, and interests. By analyzing user data, such as search history and browsing patterns, personalization software can provide personalized recommendations and product suggestions, targeted promotions, and customized content. This can lead to increased engagement, loyalty, and ultimately, conversions. Personalization software is a powerful tool for marketers, enabling them to deliver relevant and personalized experiences to users at scale.
Benefits of Personalization Software?
Personalization software can efficiently collect and analyze data on customer behavior, demographic information, and preferences.
With this information, it can provide customized experiences and recommendations to customers, leading to increased customer satisfaction and loyalty.
It can also help in delivering targeted marketing campaigns, resulting in higher conversion rates and sales.
Personalization software can save time and resources by automating the process of segmenting and targeting customers.
It can provide valuable insights into customer behavior, allowing businesses to make data-driven decisions and improve their overall strategies.
How we curated this list
We conducted extensive research to identify a wide range of software options within each category. This involved exploring online resources, industry publications, software directories, and user reviews. Please note that the pricing and features mentioned here are subject to change. We recommend you to visit the product website for the latest information before making a decision.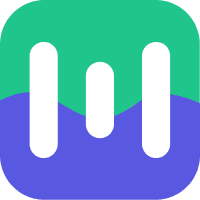 Product Description
Use Mailmodo to create and send interactive emails your customers love. Drive conversions and get better email ROI. Sign up for a free trial now.
Pros and Cons
Mailmodo can help increase customer engagement with interactive elements such as quizzes, surveys, games, and polls inside email campaigns.
The platform offers the ability to create and automate both AMP and HTML email campaigns, providing flexibility.
Mailmodo uses REST API for transactional email campaigns, which enables developers to set up campaigns without having to code the emails.
Not all email clients support AMP emails, so some recipients may not see the dynamic elements.
Mailmodo may require users to switch from their current email tool to use the platform fully.
The pricing for Mailmodo is not mentioned in the passage, making it difficult to evaluate the value proposition compared to other email marketing tools.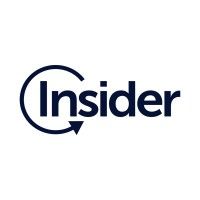 Product Description
Insider's CDP connects customer data, predicts behavior with AI, and individualizes experiences across channels (CCCM). Go beyond personalization to become a purpose-led brand.
Pros and Cons
Platform provides a way to unify customer data points to build better and personalized profiles.
The AI used in the platform can predict future behavior and create high-performing segments.
Offers a variety of channels to engage customers, including web push, email, messaging, SMS, WhatsApp, and InStory.
The platform may be too expensive for small businesses or startups.
The level of personalization may not be suitable for customers who value privacy.
The platform may not be very user-friendly for those without a strong technical background.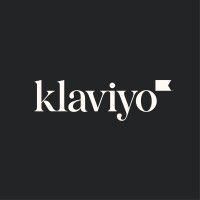 Product Description
Intelligent marketing automation for faster, more efficient growth. Turn all of your customer data into hyper-personalized messages that shoppers want.
Pros and Cons
Advanced segmentation allows targeting people based on any combination of user info, behavior, location, predicted LTV, or order date for personalized messages.
AI-driven optimization predicts future order date, churn risk, and lifetime value to proactively message customers.
Klaviyo includes built-in AI and predictive data science tools that enable marketers to plan and execute smarter, more impactful, and more agile marketing.
There is no mention of pricing, which may cause uncertainty for potential customers.
While there are 300+ tech integrations, it is unclear if Klaviyo will work with all the specific tools a business uses.
Some businesses may prefer a more hands-off approach to automation, and Klaviyo requires a certain level of expertise to use effectively.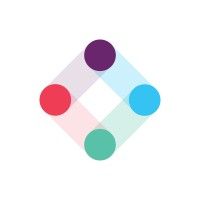 Product Description
The cross channel marketing platform that powers unified customer experiences, and empowers you to create, optimize, and measure every customer interaction.
Pros and Cons
Iterable offers a modern, cross-channel marketing platform for personalized customer experiences.
The platform includes AI-powered solutions for dynamic content and intelligent personalization.
Iterable has a dedicated customer success and professional services team to help marketers optimize their campaigns and exceed customer expectations.
The product demo form on the website seems unnecessarily long and may deter potential customers.
The website is heavy on visual elements which may slow down load times for some users.
No mention is made of pricing or subscription options on the website, which could be frustrating for customers wanting more information upfront.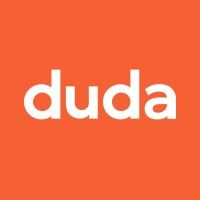 Product Description
Build and sell high-converting websites at scale with the Duda Professional Website Builder. Start your free trial today.
Pros and Cons
The platform offers automated workflows and dynamic page creation to build websites twice as fast.
Integrated analytics and reporting help show website visits and conversion trends, which can increase client retention rates.
The platform integrates with hundreds of APIs to customize DIY, DIFM, and DIWM website creation flows.
The pricing plans for the platform are not mentioned, which may make it difficult for potential users to determine the cost-effectiveness.
The platform focuses heavily on client management and team collaboration, which may not be as necessary for individual users or small businesses.
The platform is marketed towards agencies and SaaS platforms, which may leave out other types of users who have different website needs.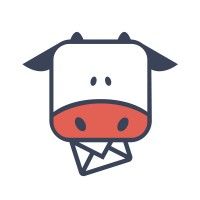 Product Description
The ultimate email marketing software and marketing automation platform that will not break your bank. Try Moosend for free!
Pros and Cons
Offers a variety of features for email marketing, such as a newsletter editor, personalization, and segmentation, making it easier for businesses to engage with their audience and grow their business.
Provides automation tools, including marketing automation and AI product recommendations, to automate repetitive tasks and provide a personalized experience for customers.
Offers powerful tracking, reporting, and analytics tools to measure marketing success and collect data for better decision-making.
Pricing may be a concern for businesses with smaller subscriber lists, as plans start at $9 per month and go up depending on the number of subscribers.
Some features, such as landing pages and subscription forms, may not be as customizable as other dedicated platforms for those specific functions.
Customer support may not be as readily available or responsive as some other email marketing platforms.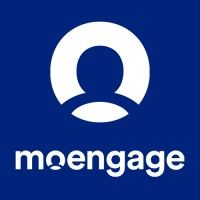 Product Description
Execute your omnichannel marketing strategy with MoEngage's insights-led customer engagement platform. Leverage the power of personalization with MoEngage.
Pros and Cons
Comprehensive platform: MoEngage offers a wide range of features like data analytics, AI-powered recommendations, and multiple communication channels in a single platform.
Easy to integrate: MoEngage can be integrated with various customer data sources and marketing automation tools, making it easy to incorporate into existing marketing stacks.
Personalization at scale: MoEngage's AI technology and automation capabilities allow businesses to personalize communications at scale, improving customer engagement and retention.
Steep learning curve: Due to the extensive features and capabilities, there can be a steep learning curve for new users.
Pricing: MoEngage can be expensive for small businesses, and the pricing model can be complex to navigate.
Limited email customization: While MoEngage offers multiple communication channels, the platform's email customization options can be limited.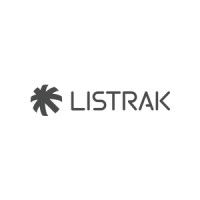 Product Description
The retail digital marketing automation platform trusted by 1,000+ leading brands for email marketing, SMS mobile messaging, customer insights and cross-channel orchestration.
Pros and Cons
Listrak's platform provides a single, integrated platform to manage multiple communication channels, including Email, SMS/MMS, social, push, web, and even direct mail, which can help retailers grow their business and engage with customers effectively.
Listrak's Growth Xcelerator Platform (GXP) promises a dramatic improvement in list growth, onsite conversions, and triggered revenue by capturing more zero- and first-party data, increasing conversions, and personalizing shopping experiences on and off-site.
Listrak's AI recommendations use advanced machine learning to predict the most relevant and personalized product recommendations, which can influence the unique customer journey and increase sales.
Listrak's platform may be complex, and it may take some time for retailers to learn how to use all its features and functionalities.
Listrak's Growth Xcelerator Platform (GXP) promises guaranteed results, which could put pressure on retailers to meet those standards or face disappointment.
Listrak's platform, with its multiple features and functionalities, may be expensive for smaller retailers who may not need all the tools offered by the platform.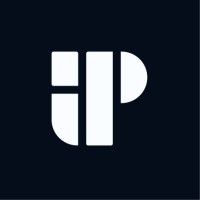 Product Description
Turn clicks into customers with Instapage, the only landing page platform that creates, personalizes, and optimizes landing pages for every campaign.
Pros and Cons
Intuitive experimentation and optimization tools for landing pages.
Artificial intelligence-powered content generator for better page personalization.
Cloud-based collaboration features for real-time team collaboration.
No information about pricing is provided in the passage.
Limited information about the security measures taken by the platform.
No information about customer support is mentioned in the passage.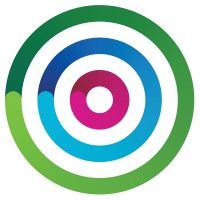 Product Description
Turn data insight into personalized, cross-channel marketing experiences with Dotdigital's all-in-one customer experience and data platform.
Pros and Cons
Improved UX and AI powered insights for better decision making.
Unify and enrich customer data, surface opportunities and orchestrate cross-channel messaging from one platform.
Build personalized customer journeys and automate email and SMS campaigns in a snap with our drag-and-drop program builder.
The platform seems to be focused more on email and SMS marketing automation, so it might not be suitable for businesses looking for a more comprehensive marketing solution.
The platform is designed to support specific industries like Ecommerce, Retail, Travel, B2B, and Finance, which may not be suitable for other industries.
Pricing for Dotdigital platform is not readily available on their website and may not be suitable for small businesses with limited budgets.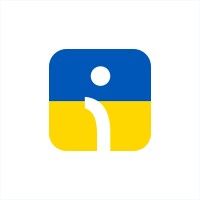 Product Description
Ecommerce email marketing, automated emails and SMS - switch to Omnisend and increase your sales without increasing your workload.
Pros and Cons
Omnisend offers advanced automation features such as triggered emails, abandoned cart emails, and product recommendations.
The platform integrates with a variety of ecommerce platforms, including Shopify, BigCommerce, and WooCommerce.
With Omnisend, businesses can segment their audience and personalize their messaging for more effective marketing campaigns.
Omnisend's pricing may be too steep for small businesses with limited budgets.
Some users have reported slow load times when working with large email lists.
The platform has a steeper learning curve compared to simpler email marketing tools.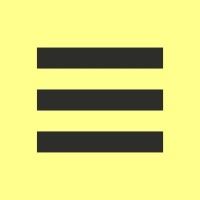 Product Description
Purpose-built e-commerce CRM with Marketing Automation and Voice Commerce. Turn your online store into a sales machine.
Pros and Cons
Comprehensive CRM - The platform offers a complete view of all customer data, allowing businesses to manage their customer support channels in one place.

Multichannel marketing - The platform enables businesses to reach new audiences and engage them with multichannel messages that drive traffic and sales.

Voice commerce - The platform offers voice search functionality, allowing customers to easily shop using spoken language.
Pricing - There is no information about the pricing of the platform, making it difficult for businesses to determine if it fits their budget.

Learning curve - The platform offers many features, which may require some time and effort to learn and utilize correctly.

Limited custom integrations - While the platform integrates with 25+ e-commerce platforms, there is limited support for custom integrations, which may be a disadvantage for businesses with unique requirements.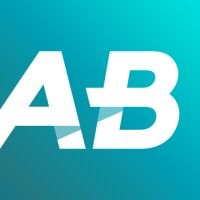 Product Description
Revolutionize brand and product experiences with AB Tasty: AI-powered experimentation & personalization, feature management and product optimization.
Pros and Cons
Low-code/no-code approach to A/B and multivariate testing makes it easy for non-technical users to conduct these tests.
Personalization features, such as audience builder and AI-based segmentation, allow for customized experiences for different users.
Feature flag and release management platform with progressive delivery and rollback ensures safe and efficient feature deployment.
Pricing information is not readily available on the website.
The full-stack experimentation feature is limited to server-side A/B testing, mobile apps, and connected devices optimization.
The product recommendation feature is geared towards e-commerce businesses and may not be useful for non-retail industries.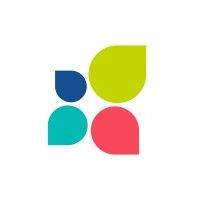 Product Description
Marketing automation platform specializing in B2B, B2C, and email marketing built to meet the actual needs of modern day business.
Pros and Cons
Multichannel Marketing: Act-On offers the ability to reach customers through multiple channels, increasing the reach of your marketing efforts.
Marketing Analytics: Act-On provides analytics tools to monitor the performance of your campaigns, allowing you to optimize them for better results.
Lead Generation: Act-On can help you find new clients through lead generation, which is essential for growing your business.
Cost: Act-On's pricing may be too high for some businesses, especially small ones with limited budgets.
Steep Learning Curve: Act-On can be difficult to learn and use, and may require extensive training to get the most out of it.
Limited Integrations: Act-On may not integrate with all the tools that your business uses, making it less convenient to use and potentially causing data silos.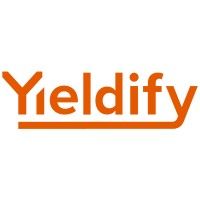 Product Description
Most ecommerce businesses struggle with personalization. Scale up your personalized experiences easily with Yieldify's platform and services.
Pros and Cons
Yieldify is an all-in-one personalization platform that offers comprehensive features such as customer journey mapping, A/B testing, and audience segmentation.
Yieldify helps in capturing more leads and customers from website visitors by optimizing their journey and providing personalized content.
Yieldify has a proven revenue-driving methodology backed by AI-powered testing, measurement, and prediction, which provides reliable results.
Yieldify may have a steep learning curve for users who are unfamiliar with personalization platforms.
Yieldify may not be suitable for small businesses or those with limited budgets due to its comprehensive features and pricing model.
Yieldify may require significant resources and investment in marketing efforts to generate revenue.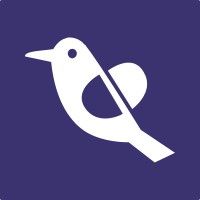 Product Description
WebEngage offers CDP, Omnichannel Campaign Manager and Web & App Personalization Engine - to help brands boost their revenue from existing customers.
Pros and Cons
The WebEngage platform offers a comprehensive suite of features to help businesses improve their customer retention and engagement, including a customer data platform, product analytics, and campaign management tools.
The platform provides real-time segmentation and personalization capabilities, allowing businesses to tailor their communications to individual customers based on their preferences and behavior.
WebEngage offers a dedicated team of industry experts to provide support and guidance to businesses as they implement the platform and grow their customer engagement strategies.
Pricing for the WebEngage platform is not readily available on the company's website, which may make it difficult for potential customers to evaluate the service's value proposition.
The platform appears to focus primarily on customer retention and engagement, which may not be a priority for all businesses and may not address all of their marketing needs.
Some customers may prefer to have more control over their data and privacy, which could be a concern for businesses that rely heavily on personal data to inform their marketing strategies.
Missing a tool?
List it here

->
Frequently asked
questions
The best personalization software depends on your specific needs and budget. Popular options include Emarsys, Dynamic Yield, and Evergage. Consider features such as AI-powered recommendations, A/B testing, and real-time personalization to find a software that aligns with your business requirements.
Personalization software offers benefits such as enhanced customer experience, improved engagement, increased conversions, reduced bounce rate, and optimized ROI. It helps businesses create tailored messaging, target specific audiences, and establish stronger relationships with consumers.
The common use of personalization software is to tailor content based on user behavior, preferences, and demographics. It helps businesses create personalized experiences for their audience and improve engagement, conversions, and customer loyalty. Personalization software also provides features such as data collection, segmentation, A/B testing, and analytics to optimize personalization strategies.
When choosing personalization software, consider features like ability to capture and store customer data, personalized content creation, dynamic content, real-time personalization, A/B testing, integration with other systems, and customer support. These features will help you effectively personalize your marketing campaigns.
Various industries use personalization software to effectively personalize their outreach campaigns for their target audience. Some of these industries include e-commerce, retail, B2B services, travel and hospitality, media and entertainment, nonprofit organizations, etc. Personalization software can help increase customer engagement and drive sales, making it an essential tool for many businesses, regardless of size or sector.
The cost of personalization software varies based on factors like features, provider, and level of customization required. It can range from free plans with basic personalization options to monthly subscriptions ranging from $50 to $500 or more, depending on the scale and level of service required.
Yes, there are free personalization software tools available like Optimizely, Google Optimize, and Hootsuite Insights. These tools offer features such as A/B testing, personalized content, and audience segmentation. However, they may have limitations on the number of visitors or data points. Nonetheless, they can be ideal for small businesses or those starting with personalization.
Personalization software typically requires a moderate level of technical expertise. Basic computer skills and email marketing knowledge may be enough to get started, but more advanced features or complex data integrations may require technical knowledge or assistance from support resources.
How to use this page to find the right software
Identify your needs and requirements from the software. Consider factors like functionality, features, platform compatibility, budget, and any specific industry or personal preferences.
Based on your needs, prioritize the features or functionalities that are essential for your software.
Explore the website link of each software to gather more detailed information about it.
Elevate your marketing campaigns with interactivity
📈 Increase engagement and conversions with interactive emails
✉️ Automate lifecycle email marketing for pin-point targeting with emails
⚡ Nurture leads with fun widgets like spin-the-wheel, quizzes, polls, etc
Early stage startup? These tools might help you
Better emails. less work.
super growth.