Best Chatbots Software in 2023
Are you looking for a Chatbots Software for your business? You have come to the right page. This guide will help you discover the best Chatbots Software of 2023 and along with a deep dive into their features, pricing, rating, etc.
What is Chatbots Software?
Chatbot software is a tool that allows businesses to create intelligent conversational experiences seamlessly and efficiently. It involves a set of predefined rules, artificial intelligence, natural language processing, and machine learning algorithms that help chatbots understand and respond to customers' queries, enhancing their overall experience. With chatbot software, businesses can automate customer support, increase customer engagement, and lead generation while also reducing customer service costs.
How Chatbots Software work or function?
Chatbots function using complex algorithms that allow them to understand natural language processing and respond appropriately. They use machine learning to improve their responses over time and can handle large volumes of inquiries at once. Chatbots work around the clock to provide efficient communication between businesses and their customers, saving time and resources while providing a personalized experience.
Benefits of Chatbots Software?
Chatbots software benefits:
Chatbots can handle multiple customer queries simultaneously, improving customer service efficiency and responsiveness.
They can provide personalized responses to customers, enhancing customer experience and satisfaction.
Chatbots can also be used for lead generation and conversion, improving sales and revenue.
They can collect and analyze customer data, providing valuable insights for marketing strategies and product development.
Chatbots are available 24/7, providing round-the-clock customer support and improving customer loyalty.
How we curated this list
We conducted extensive research to identify a wide range of software options within each category. This involved exploring online resources, industry publications, software directories, and user reviews. Please note that the pricing and features mentioned here are subject to change. We recommend you to visit the product website for the latest information before making a decision.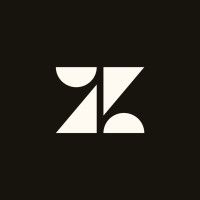 Product Description
Zendesk is award-winning customer service software trusted by 200K+ customers. Make customers happy via text, mobile, phone, email, live chat, social media.
Pros and Cons
Offers multiple solutions for customer service and sales
Flexible and customizable with a variety of apps, integrations, and partners available in the marketplace
Provides resources such as guides, training, and certification for users to learn and improve their proficiency in using the platform
No information is provided on the pricing of the products and solutions offered
The passage is dense and difficult to navigate, with some information repeated multiple times
It is unclear what new features or updates have been added to the platform recently, as the "What's New with Zendesk" section is not informative and simply suggests checking recent product updates.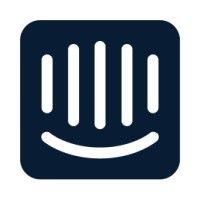 Product Description
Faster resolutions, higher CSAT, and lighter support volumes with the only platform to combine the power of automation and human customer support.
Pros and Cons
Fin, the GPT-4-powered AI bot, can accurately answer support questions with zero training required, which can save time and effort for the support team.
Intercom's automation tools, such as chatbots and workflows, can help reduce support volumes and increase customer satisfaction.
Intercom's platform combines automation, conversations, tickets, customer data, and reporting seamlessly, providing a complete picture of customer support.
There is a risk of over-reliance on AI-powered support tools, which could lead to customer frustration if their issues are not resolved effectively.
The cost of using Intercom's customer service solution may be a concern for small businesses.
Intercom's Messenger and Omnichannel support may not be suitable for customers who prefer traditional support methods like phone calls.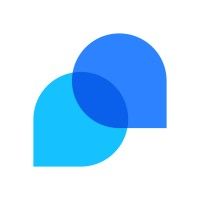 Product Description
Generate more sales with Tidio, the ultimate customer service platform offering live chat boosted with chatbots. Trusted by 300k+ businesses worldwide.
Pros and Cons
Tidio offers a range of features such as live chat, ticketing, and multichannel analytics that can help businesses provide great customer service.
The AI chatbots can automate up to 47% of repetitive answers and workflows in minutes, which can save businesses time and help them grow sales.
Tidio also integrates with all work tools and dozens of ecommerce platforms in less than 5 minutes, which makes it easy to use and work with.
The pricing for Tidio is not mentioned in the passage, so it is unsure what the cost for the product is.
Although Tidio offers various integrations, the passage does not mention how well the platform integrates with these tools and platforms.
The passage talks about Tidio's features and how it can help businesses, but it lacks testimonials or statistics to show how effective it is in achieving these goals.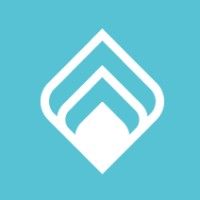 Product Description
Qualified is the #1 conversational marketing solution for Salesforce users. Meet instantly with qualified prospects in real time on your website using Qualified Conversations live chat, voice & video.
Pros and Cons
The Pipeline Cloud platform offers a variety of tools to generate pipeline and increase website conversions such as live chat, chatbots, meeting scheduling, and actionable intent data.
Qualified Signals feature allows businesses to easily identify who is in-market to purchase and to shape outbound and advertising efforts accordingly.
Qualified is ranked #1 Pipeline Generation Platform on the Salesforce AppExchange and has received positive reviews from over 220 users.
The pricing information is not readily available on the website and would require a consultation with the company to determine cost.
It is unclear how easy the platform is to implement and how much ongoing support is provided to users.
The platform is specifically designed for businesses using Salesforce, so it may not be the best option for those using a different CRM system.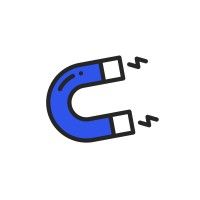 Product Description
See how B2C business owners and marketers are discovering sales automation and targeted outbound marketing that outperforms digital advertising in value and volume by 10-100X.
Pros and Cons
Unique B2C prospecting data: Customers.ai provides access to over 250 million U.S. consumer contacts with demographic, interest, and behavioral targeting, which helps businesses find their ideal audience.
Fool-proof outreach campaigns: The quick-start sales automation tools and templates enable anyone to launch lead-generating outbound marketing campaigns easily.
Money-back guarantee: Customers.ai's platform subscription fees are backed by a money-back guarantee, promising to generate leads or get the money back.
Limited to B2C companies: The platform is designed only for consumer-facing businesses, so B2B companies may not find it as useful.
May not work as well for niche markets: While the platform has access to millions of verified shoppers, certain businesses with niche markets may not find their ideal audience using Customers.ai's prospecting data.
No options for custom integrations: Customers.ai syncs with CRMs, email platforms, and marketing tech, but there are no options for custom integrations, which may be a drawback for some businesses.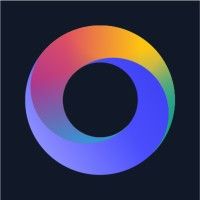 Product Description
Kore.ai automates front-office and back-office interactions for every industry by deploying conversational AI-first virtual assistants and process assistants.
Pros and Cons
Kore.ai XO Platform offers a comprehensive suite of conversational AI products for various industries and functions, making it a versatile solution for different businesses.
The platform utilizes generative language models like GPT-3 and other LLMs, which can lead to more advanced and efficient AI-powered interactions.
Kore.ai has been named a Leader in Gartner's Enterprise Conversational AI Platforms Magic Quadrant 2023, which indicates the platform's high level of recognition and credibility in the market.
There is no information on the pricing of different products on the website, so potential customers may have difficulty planning their budget.
It is unclear how user-friendly the platform is for non-technical individuals, which may limit its accessibility to businesses without a dedicated IT team.
While Kore.ai provides customer reviews, there are only a limited number of reviews available, making it difficult to evaluate the overall user experience of the platform.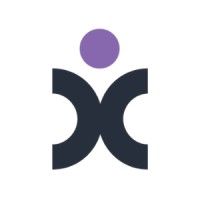 Product Description
Deliver a consistent customer experience across all channels with seamless synergy between humans and AI that drives business growth.
Pros and Cons
Offers a unified inbox and automation features that can save time and improve efficiency.
Provides a range of self-service tools, including AI-powered chatbots, for better customer service.
Integrates easily with other internal systems for a seamless omnichannel experience.
Some features may be too advanced or unnecessary for smaller businesses.
Pricing information is not readily available on the website.
The platform may require some training or a learning curve for newer users. Product Description
gain valuable insights on their website visitors and improve sales conversion rates using Signals - a powerful lead generation and AI Platform.
Pros and Cons
Signals provides real-time notifications and alerts based on user-defined rules, helping to keep users informed and up-to-date on important events.
The software is highly customizable, allowing users to tailor their alerts to fit their specific needs and preferences.
Signals offers a wide range of integrations with other tools and platforms, including popular apps like Slack and Trello.
Some users may find Signals overwhelming or confusing due to its many configuration options and features.
The software can be difficult to learn and use effectively without a significant investment of time and effort.
Signals may not be suitable for all types of businesses or organizations, depending on their specific needs and size.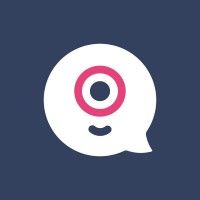 Product Description
Create conversational chatbots, conversational landing pages & websites, interactive surveys, lead generation bots & more. Intuitively. Without code.
Pros and Cons
Can generate leads at a lower cost and improve marketing performance.
Allows for automation of customer support experiences, which can boost customer satisfaction.
Offers ready-to-use templates for web and WhatsApp chatbots, making it easy to create and deploy a chatbot quickly.
Some might find the platform and API/SDK tools complex to navigate and use.
Some users might prefer more customization options beyond the provided templates.
The use of chatbots may not be suitable for all businesses or industries, and may not appeal to all customers. Product Description
Pros and Cons
Capacity helps businesses efficiently manage and allocate resources.
The platform is customizable, allowing for tailored solutions to meet specific business needs.
Capacity provides a centralized location for task management, reducing the need for multiple tools.
Limited integrations with other software and tools may hinder workflow for some businesses.
The AI-powered automation may not always be accurate and require manual correction.
The platform may require a steep learning curve for new users.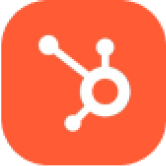 Product Description
In a world where customer expectations are higher than ever, businesses must find innovative ways to connect, engage, and support their audience. That's where HubSpot's free Chatbot Builder Software comes into play. Are you ready to take your customer interactions to the next level? HubSpot's chatbot builder empowers you to do just that by automating tasks, personalizing responses, and scaling your one-on-one conversations.
Pros and Cons
User-Friendly and Simple: No coding skills? No problem! With HubSpot's intuitive chatbot builder, anyone can create chatbot sequences, reducing the learning curve and enabling rapid deployment.
Increase Conversions: Easily qualify leads and trigger email campaigns based on chatbot interactions. Say hello to more conversions and fewer missed opportunities.
Personalization: Thanks to the integration with HubSpot's CRM, your chatbots can deliver responses infused with a human touch. Leverage contact data to make every interaction feel tailor-made.
Learning Curve for Complexity: While the tool is user-friendly, creating intricate chatbot sequences may require some additional training or coding expertise.
Advanced Customization: For highly specialized and unique chatbot behaviors, advanced customization might necessitate coding skills beyond the basics.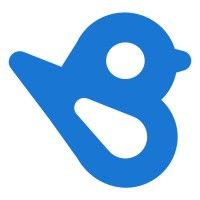 Product Description
Birdeye is the leading reviews software & messaging platform for multi-location businesses. Collect & manage reviews, convert leads, run surveys, get referrals and more.
Pros and Cons
Birdeye offers a wide range of features, including reviews management, referrals, webchat, and payments, which can help businesses attract and retain customers in a competitive digital environment.
The platform is designed to work for businesses of all sizes and across multiple industries, from healthcare and real estate to home services and retail.
Birdeye's AI-powered insights can help businesses track customer feedback and performance metrics in real-time, allowing them to make data-driven decisions and improve customer experience.
The pricing structure for Birdeye's services is not transparent, and businesses may need to contact a sales representative to get specific details. This may make it challenging for some businesses to evaluate the costs and benefits of using the platform.
Some businesses may find that Birdeye's features are redundant with other tools they may already be using for reviews management, social media, or payments processing.
While Birdeye claims to be a one-stop-shop for digital business management, some businesses may still need to use additional software or platforms for specific functions like CRM, marketing automation, or inventory management.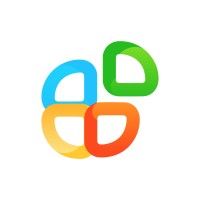 Product Description
Create applications & automate workflows with Appy Pie's workflow automation & no code AI platform.
Pros and Cons
No coding required, making it accessible to anyone regardless of technical expertise.
Ease of use with drag-and-drop functionality and seamless integrations with other data sources.
Cost-efficient with at least 1/10th of the industry standard pricing and faster product-to-market time.
Limited customization options compared to traditional coding methods.
Some features may not be as advanced as those in custom-coded software.
Reliance on a cloud-based system for storing application data may lead to concerns about security and privacy. Product Description
For people with complex disabilities
Pros and Cons
Sense Talent Engagement Platform offers a single platform that covers every step of the talent lifecycle, from sourcing to referrals, analytics, and more.
The platform uses AI-powered tools, including chatbots and job matching, to streamline hiring and accelerate the process, resulting in faster recruitment.
Sense Talent Engagement Platform integrates seamlessly with ATS providers, making it easy to access a 360-degree view of candidate engagement and maximize the ROI of tech investments.
Sense Talent Engagement Platform may be more suitable for larger companies with high recruitment needs, as the all-in-one platform may be overwhelming for smaller businesses.
The cost of using the platform may be a concern for some businesses, as pricing information is not readily available on the website.
Although the platform offers a personalized candidate experience, some candidates may prefer to communicate with recruiters directly rather than through AI-powered chatbots.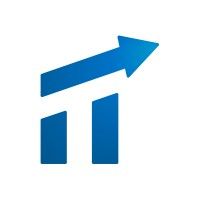 Product Description
Drive more revenue with a 360-degree multi-channel experience for your target accounts.
Pros and Cons
Terminus promises to help identify and align with the best customers and prioritize in-market accounts.
Their data services ensure that your data is accurate, reliable, and actionable.
Terminus offers a team of professional services experts on ABM strategy, execution, digital media, and creative.
There is no mention of pricing or cost in the passage, which may be a concern for potential customers.
It is not clear how effective their playbooks and expert guidance are in achieving revenue goals.
The passage is highly focused on revenue goals and pipeline targets, which may not be the top priority for all businesses.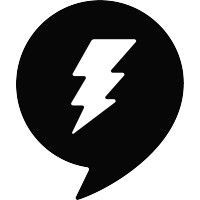 Product Description
Drift's Conversation Cloud helps businesses connect with customers in the moments that matter most — using chat, email, video, and more.
Pros and Cons
The Drift Conversation Cloud enables personalized conversations at every stage of the buyer's journey, which can build trust and grow revenue.
The platform lets customers choose the communication method they prefer, ranging from chat to email to video.
Drift customers experience a high return on investment and an increase in lead-to-pipeline conversion rates.
The product seems to focus on conversational marketing and sales, so individuals or companies looking for a different kind of platform may not find this suitable.
There is no information on the pricing or cost of the Drift Conversation Cloud, which may deter potential customers who want to compare it to other similar products.
The platform may require some training or onboarding to maximize its full potential, which may add another layer of complexity to some team's workflows.
Missing a tool?
List it here

->
Frequently asked
questions
The best chatbot software depends on your needs. Some popular options include MobileMonkey, Tars, and Chatfuel. Consider features, pricing, and integrations to find the one that aligns with your business requirements.
Using chatbot software can improve customer service by providing 24/7 support, reducing response times, and handling repetitive tasks. It can also increase sales by guiding customers through the buying process, promoting products, and providing personalized recommendations. Chatbots also collect data, allowing for further improvements.
The common use of chatbot software is to automate customer conversations and provide instant support. It enables businesses to handle customer queries, offer personalized recommendations, schedule appointments, process orders, collect feedback, and improve customer engagement. It also provides features for natural language processing, machine learning, and analytics to enhance chatbot performance.
When choosing chatbot software, consider features like easy customization, natural language processing, integrations with other platforms, analytics, customer support, and security. These features will help you effectively automate your customer service and optimize your chatbot for a better user experience.
Chatbot software is used across industries like e-commerce, customer service, healthcare, banking and finance, travel and hospitality, and many more. It offers an efficient way for businesses to automate customer interactions, streamline sales processes, and improve customer service.
The cost of chatbot software varies based on features, provider, and complexity. It can range from free plans with limited features to custom enterprise plans that can cost up to $10,000 per month. The cost ultimately depends on the business's specific needs and goals.
Yes, there are free chatbot software tools available. Some popular options include Tars, Chatfuel, and ManyChat. These free plans often have limitations on features, chatbot interactions, and monthly active users. However, they can be a good starting point for small businesses or those with basic chatbot needs.
Chatbot software generally requires basic technical expertise, such as the ability to set up and integrate the software with an existing website or platform. The software may offer intuitive interfaces and pre-built templates, but more advanced features and customizations may require some technical knowledge or assistance from support resources. Overall, chatbot software is designed to be user-friendly and accessible to a range of users.
How to use this page to find the right software
Identify your needs and requirements from the software. Consider factors like functionality, features, platform compatibility, budget, and any specific industry or personal preferences.
Based on your needs, prioritize the features or functionalities that are essential for your software.
Explore the website link of each software to gather more detailed information about it.
Elevate your marketing campaigns with interactivity
📈 Increase engagement and conversions with interactive emails
✉️ Automate lifecycle email marketing for pin-point targeting with emails
⚡ Nurture leads with fun widgets like spin-the-wheel, quizzes, polls, etc
Early stage startup? These tools might help you
Better emails. less work.
super growth.