Best Metadata Management Software in 2023
Are you looking for a Metadata Management Software for your business? You have come to the right page. This guide will help you discover the best Metadata Management Software of 2023 and along with a deep dive into their features, pricing, rating, etc.
What is Metadata Management Software?
Metadata management software refers to a set of tools that help organizations manage, store, and analyze metadata. Metadata is essential data that describes a wide range of information asset types, such as documents, videos, music, and images, offering insights into its various attributes, including author, keywords, creation date, and more. This software ensures that metadata remains accurate, complete, and consistently formatted, eliminating errors that can result in misinterpretation or inconsistent analysis of data. With metadata management software, organizations can improve data governance, compliance, and security, increase data visibility and make better-informed business decisions.
How Metadata Management Software work or function?
Metadata management software is an essential tool for managing large amounts of data. It helps organizations create, store, and manage metadata, which is information about the data. This software also allows for the searching, analyzing, and reporting of metadata, which makes it easier for organizations to retrieve and use data. With metadata management software, organizations can ensure the accuracy, completeness, and consistency of their data, which can improve business decision-making and overall efficiency.
Benefits of Metadata Management Software?
Metadata management software can help organizations ensure that their data is accurate, consistent, and complies with industry and regulatory standards.
It can also help streamline data integration, migration, and governance processes.
With metadata management software, organizations can improve data quality, reduce risks, and make better business decisions based on reliable and timely information.
How we curated this list
We conducted extensive research to identify a wide range of software options within each category. This involved exploring online resources, industry publications, software directories, and user reviews. Please note that the pricing and features mentioned here are subject to change. We recommend you to visit the product website for the latest information before making a decision.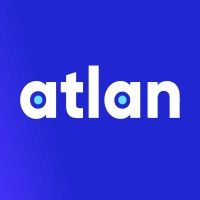 Pros and Cons
Atlan AI is the first ever copilot for data teams, which makes it a unique and innovative product in the market.
Atlan provides 360-degree visibility for every asset and column-level lineage, which can help data teams understand their data landscape better.
Atlan's platform is designed for both technical and business users, making it intuitive and easy to use.
Atlan AI's natural language feature may not be accurate in understanding complex queries or language barriers.
Atlan's pricing is based on adoption, which means that companies may have to pay more as they use the product more frequently, and may not be ideal for smaller businesses with limited budgets.
Atlan's DIY setup and automation features may not suit the needs of companies that prefer bespoke solutions and customization.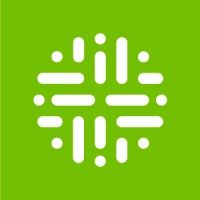 Product Description
Get your enterprise United by Data: Data intelligence solutions include Data Catalog, Data Governance, Data Lineage, Data Quality & Observability & more.
Pros and Cons
Best-in-class catalog helps discover, understand, and classify the data that matters most.
Flexible governance automates data governance workflows and processes to deliver trusted data.
Built-in privacy operationalizes and manages policies across the privacy lifecycle, scaling compliance across new regulations.
Specific pricing information is not provided on the website.
It may have a steep learning curve for new users who are not familiar with data cataloging and governance.
The Collibra Data Intelligence Cloud may not be suitable for smaller or less data-intensive businesses.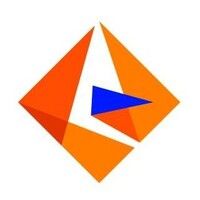 #3
Informatica Enterprise Data Catalog
Product Description
Discover Informatica's AI-powered, Intelligent Data Catalog tools that find, understand, and prepare all your data. Get a demo today!
Pros and Cons
Intelligent Data Cataloging using AI-powered automation helps in quickly discovering, inventorying, and organizing data assets.
A unified view of the metadata enables adding rich context to data, thereby making it more relevant and meaningful.
End-to-end data lineage provides detailed impact analysis and helps in measuring and optimizing data value.
The product is complex, and users unfamiliar with data cataloging may find it difficult to use.
It may be expensive for small businesses or individual users.
Limited customization options may not meet the specific needs of some users.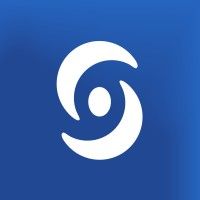 Product Description
Castor provides EDC, ePRO, eCOA, eConsent, IWRS, eSource, CDMS & decentralized trial solutions on a single electronic clinical data management platform.
Pros and Cons
Offers a modern and powerful clinical trials platform that is also user-friendly.
Provides decentralized clinical trial solutions that allow users to control trial design and scale at their own pace.
Offers various modules that can be used alone or together based on the user's needs, leading to a flexible platform.
No information provided on pricing and costs, which could make it difficult for users to determine if it is affordable.
The website includes a lot of technical jargon and acronyms which could be confusing for users who are not familiar with these concepts.
Limited information provided on customer support, making it unclear what level of assistance is available to users.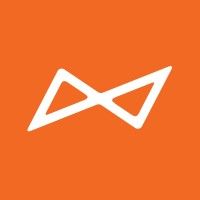 Product Description
Alation provides data catalog & data governance solutions, helping organizations find, understand and trust data. Learn how we help you drive data culture.
Pros and Cons
Alation offers a Data Intelligence Platform that connects to everything and drives a data culture.
The platform offers self-service business intelligence, cloud transformation, and metadata management.
Alation's machine learning data catalog has been recognized as an industry leader, according to the Forrester Wave report.
There is no mention of pricing or cost, so it's unclear how affordable or accessible Alation's products and services are.
It's not clear how easy or intuitive the platform is to use for those who are not tech-savvy or data analysts.
While Alation offers a wide range of solutions and products, it may not be suitable for all industries or business sizes.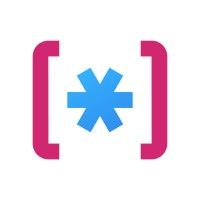 Product Description
Select Star, data management platform that helps to browse data catalogs to find, organize, maintain and understand your data. Sign up for a FREE trial.
Pros and Cons
Automated data catalog can be set up in just 15 minutes.
Provides column-level lineage, ER diagram, and auto-populated documentation within 24 hours.
Treats your data with AICPA SOC 2 Security, Confidentiality, and Availability standards, making sure your data is always safe and sound.
No information provided about the pricing of the product.
No detailed explanation or examples provided for features like organizing and documenting data.
The customer testimonials are limited to just a few companies, making it difficult to assess the product's effectiveness across a range of industries.
Product Description
CluedIn helps enterprise companies achieve easier and reliable access to data that is scattered across their business with our Master Data Management platform, built for Azure.
Pros and Cons
Fastest Implementation: CluedIn can deliver insight-ready data in weeks, which is faster than other platforms that take months.
Limitless Scalability: CluedIn is powered by Graph and Azure-native, making it able to work with all your data, regardless of its source.
Microsoft Azure Integrations: CluedIn integrates natively with 27 different Azure services and is recommended within the Microsoft Intelligent Data Platform.
No mention of pricing: It is not clear how much CluedIn costs on their website, which could be a disadvantage for businesses considering using their services.
Limited information on data privacy and security: While CluedIn mentions that their platform provides a secure supply of data, they do not provide significant detail on their data privacy and security measures.
Designed for Azure: CluedIn is specifically designed to work with Azure, limiting its compatibility with other cloud platforms.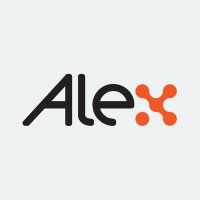 Product Description
Alex Solutions is a globally recognised Metadata Management Solution (data catalog and data governance) designed to empower everyone to securely find, understand, protect, and use the world's data.
Pros and Cons
The Alex platform offers a comprehensive set of data management tools, including automated data lineage and intelligent business glossary.
It provides solutions tailored to different industries, such as financial services, healthcare, and retail.
Alex boasts a modern and user-friendly interface that makes it easy for both business and technical users to utilize the platform.
Pricing information is not readily available on the website, making it difficult for potential users to determine if the platform is within their budget.
The platform offers a wide range of features that may be overwhelming for users who only require a subset of the tools available.
The lack of information about privacy and security measures may deter some users from utilizing the platform for sensitive data.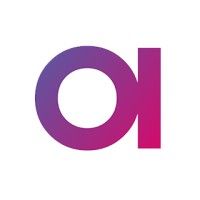 Product Description
Helping you to build an agile, data-driven organization, where data people have the power to drive the change.
Pros and Cons
Provides a unified and modular platform for all data management and governance needs.
Offers automated data quality checks, monitoring, anomaly detection, and remediation.
Supports various industries, such as banking, insurance, finance, healthcare, retail, government, life sciences, telecom, and transportation.
The platform may be too comprehensive for small businesses with basic data management needs.
Limited information is provided about pricing and cost-effectiveness.
The platform's deployment options may have limitations in some regions or industries.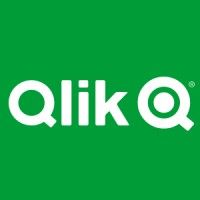 Product Description
Pros and Cons
Provides an easy-to-use interface for managing data assets, improving data governance.
Offers a centralized platform to store, search and access data assets, enhancing data discovery.
Enables collaboration and knowledge sharing across teams, improving data consistency and accuracy.
Requires significant investment to deploy and maintain, making it more suitable for large enterprises.
May have a steep learning curve for new users, reducing adoption rates.
Lack of customization options may limit its flexibility for specific business needs. Product Description
Generate more than 1400 schema org types in JSON-LD, help search engines understand your entities and thier relationships
Pros and Cons
Schemantra can generate more than 1,400 schema.org types and identify all the sub-types of the selected schema type, making it effective for semantic and entity-based search engine optimization (SEO).
Schemantra enables users to utilize the full set of schema properties for each schema type, resulting in a high-quality schema description that accurately reflects the entities.
Schemantra provides a schema markup crash course that can guide users through the fundamentals of JSON-LD structured data and schema.org markups.
Schemantra may be overwhelming for non-technical users who do not understand anything about structured data.
Some users may find it challenging to find the property they need on the "Create schema" page, but can find it on the "Add Subschema" page.
Schemantra specializes in developing custom ontology systems that cater to specific industry needs, which may not be suitable for all users. Product Description
and secure their sensitive data, ensuring compliance with global privacy regulations and reducing the risk of data breaches.
Pros and Cons
BigID is a powerful tool for data security and privacy compliance. It helps organizations achieve compliance with various regulations such as NIST, GDPR, CCPA, etc.
The platform has excellent value and usability in executing privacy and security goals.
The product has a modern architecture design that can scale as per business needs without affecting operations.
While BigID is a cloud-friendly platform, it might not be suitable for organizations that are not willing to move their data to cloud storage.
The platform mostly caters to larger enterprises, and as such, smaller organizations may find it too expensive.
Adopting the platform requires some level of technical proficiency and training, which could be a steep learning curve for some users. Product Description
Pros and Cons
Manta provides accurate and comprehensive business information, including company profiles, contacts, and industry insights.
They offer competitive pricing and a variety of subscription plans to fit different business needs and budgets.
The platform is user-friendly and allows for easy searching and filtering of information.
The database may not be as extensive as other similar platforms, so some businesses may not be included in their database.
The quality of information provided may vary, with some companies having incomplete or outdated profiles.
Some users have reported difficulty in cancelling their subscription and receiving refunds if they are not satisfied with the service. Product Description
A full-service solution that puts reliable, consistent, and trusted data in the hands of every user, in the applications they use.
Pros and Cons
Offers a unified platform for all data operations that can create high-performance automated data operations for any company.
Provides automated connectors and data products that generate data in the desired formats.
Unifies integration, preparation, and monitoring in a single platform that can be used for ETL, ELT, Reverse ETL, API Integration, or Streaming.
It is not clear if the platform offers support for unstructured data or complex data types.
The pricing structure is not mentioned, so it is not clear if it is affordable for small businesses or startups.
It is not clear how long it takes to set up and implement the platform, and whether a dedicated team is required to implement and maintain it.
Missing a tool?
List it here

->
Frequently asked
questions
The best active metadata management software depends on your specific needs and goals. Some popular options include Collibra, Informatica, and Alation. Evaluate features such as data mapping, governance, and lineage, as well as pricing and integration capabilities to find the software that aligns with your business requirements.
Active metadata management software offers benefits such as improved data governance, better data quality, simplified data integration, reduced risk of errors, efficient data searching, and enhanced collaboration. It can help businesses achieve regulatory compliance, streamline processes, and enable data-driven decision-making.
The common use of active metadata management software is to organize, classify, and govern data across an organization. It enables businesses to improve data quality, compliance, and accessibility while facilitating data-driven decision-making. It also provides features for data lineage, cataloging, discovery, and integration to maintain an accurate and up-to-date view of data assets.
When choosing active metadata management software, consider features such as data lineage, data mapping, data cataloging, data quality management, data governance, integration options, scalability, security, and customer support. These features will help you effectively manage and optimize your metadata management process.
Active metadata management software is used across various industries, including finance, healthcare, retail, telecommunications, and more. It is a versatile tool that helps businesses of all sizes and sectors to effectively manage and utilize metadata for better decision-making and data governance.
The cost of active metadata management software can vary based on factors such as features, provider, and company size. It can range from free plans with limited features to monthly subscriptions starting at $10 to $500 or more, depending on the level of service required. A comprehensive assessment of business needs is recommended to determine the appropriate pricing and level of service required.
Yes, there are free active metadata management software tools available. Some popular options include Apache Atlas, Collibra Community Edition, and Metacat. However, these free plans often have limitations on features and some may require technical expertise to set up and use effectively. It is important to assess your organization's specific needs before selecting a free metadata management tool.
Active metadata management software typically requires a moderate level of technical expertise. While some platforms may offer user-friendly interfaces and pre-built templates, advanced features such as data integration, automated workflows, and custom rule creation may require technical knowledge or support assistance. Basic computer skills are helpful, but more specialized training may be necessary for optimal use.
How to use this page to find the right software
Identify your needs and requirements from the software. Consider factors like functionality, features, platform compatibility, budget, and any specific industry or personal preferences.
Based on your needs, prioritize the features or functionalities that are essential for your software.
Explore the website link of each software to gather more detailed information about it.
Elevate your marketing campaigns with interactivity
📈 Increase engagement and conversions with interactive emails
✉️ Automate lifecycle email marketing for pin-point targeting with emails
⚡ Nurture leads with fun widgets like spin-the-wheel, quizzes, polls, etc
Early stage startup? These tools might help you
Better emails. less work.
super growth.