Best Website Builder Software in 2023
Are you looking for a Website Builder Software for your business? You have come to the right page. This guide will help you discover the best Website Builder Software of 2023 and along with a deep dive into their features, pricing, rating, etc.
What is Website Builder Software?
Website builder software is a platform that allows individuals or businesses to create their own website without needing prior coding or design expertise. These tools typically come with a drag-and-drop interface, pre-designed templates, and customizable features to help users create a website quickly and easily. With website builder software, users have the ability to choose from a variety of themes, add their own text and images, and even integrate e-commerce functionality and social media plugins. This makes it an ideal solution for small businesses, bloggers, or individuals looking to establish an online presence.
How Website Builder Software work or function?
Website builder software is built to help non-technical individuals create their own websites without coding. With drag-and-drop interfaces and easy-to-follow instructions, these tools make website designing a breeze. Pre-designed templates ensure that website creation is quick and simple, while customization features allow users to tailor their design to meet their specific needs. Hosting and domain registration services are also often included, giving users a one-stop-shop for their website needs.
Benefits of Website Builder Software?
Websites can be built quickly, easily, and affordably with website builder software.
No coding or design skills required, making it accessible to everyone.
Custom domains, templates, and SEO tools offer professional-looking sites with high visibility.
Saves time and money by eliminating the need for a professional web designer.
Easily update and manage site content without technical knowledge.
Responsive designs provide optimal viewing on any device, increasing accessibility and user experience.
With website builder software, businesses and individuals can establish a professional online presence quickly and easily while saving time and resources.
How we curated this list
We conducted extensive research to identify a wide range of software options within each category. This involved exploring online resources, industry publications, software directories, and user reviews. Please note that the pricing and features mentioned here are subject to change. We recommend you to visit the product website for the latest information before making a decision.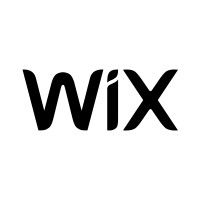 Product Description
Create your website and grow with confidence. From an intuitive website builder to advanced business solutions & powerful SEO tools—Try Wix for free.
Pros and Cons
Offers a variety of website creation options, including templates, web development tools, and customization options.
Provides built-in marketing and business solutions, including SEO capabilities and eCommerce features.
Has enterprise-grade infrastructure and security to ensure reliable hosting and protect visitor data.
May not be ideal for those with advanced coding knowledge who want total control over website design.
Some advanced features may require additional payment or use of third-party apps.
While customer support is available, it may be difficult to get immediate assistance during peak periods or outside of business hours.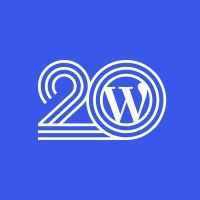 Product Description
Create a free website or build a blog with ease on WordPress.com. Dozens of free, customizable, mobile-ready designs and themes. Free hosting and support.
Pros and Cons
WordPress offers a wide range of plans and pricing options, making it accessible for all types of users.
The platform provides a variety of themes and designs, allowing users to customize and personalize their websites easily.
WordPress offers a user-friendly, drag-and-drop editor that makes it easy for even novice users to create and edit content.
The free plan is limited and has many restrictions, such as limited storage space and no custom domain name.
Some advanced features may require technical expertise, making it challenging for beginners who aren't familiar with website development.
WordPress's e-commerce features are limited, and users may need to purchase additional plugins to create a full-fledged online store.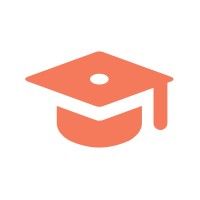 Product Description
Pros and Cons
The HubSpot CRM Platform includes various software for marketing, sales, customer service, content management, and operations, making it a comprehensive solution for businesses.
HubSpot's CRM Platform offers a free version of its marketing automation, sales CRM, customer service, and content management software, which is a great option for companies on a tight budget.
HubSpot's App Marketplace allows businesses to connect their favorite apps with HubSpot, providing endless integration possibilities.
The passage doesn't provide a detailed overview of the features and limitations of each product, making it difficult to understand whether they would meet a company's specific needs.
While some of HubSpot's software solutions are offered for free, the premium plans can be expensive for smaller businesses with limited resources.
HubSpot's CRM Platform may not be suitable for businesses that already have established CRM, content management, or other software solutions in place.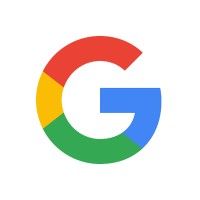 Product Description
Try Google Workspace's (formerly G Suite) secure collaboration and productivity apps for businesses of all sizes. Includes Gmail, Drive, Meet and more
Pros and Cons
Provides customized email for businesses with collaboration tools like Gmail, Calendar, Meet, Chat, Drive, Docs, Sheets, etc.
Offers a free 14-day trial for businesses to try out the features of Google Workspace before committing to any plan.
Google Workspace provides a flexible and innovative solution for businesses to connect, create, and collaborate from anywhere.
Some businesses may find the pricing for Google Workspace plans to be a bit high.
There may be a learning curve for employees who are not familiar with the Google Workspace suite of tools.
Requires a stable internet connection for seamless collaboration and work.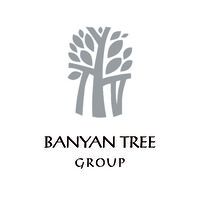 Product Description
Create a customizable website or online store with an all-in-one solution from Squarespace. Choose a website template and start your free trial today.
Pros and Cons
Squarespace offers a wide range of website templates and customization options.
The platform provides ecommerce tools, allowing users to sell products and services online.
Squarespace has integrated marketing features, including email campaigns and social media tools.
The pricing plans can be expensive for small businesses or individuals.
Advanced coding and customization may be limited for experienced web developers.
Squarespace may not be suitable for complex websites with multiple features and functionalities.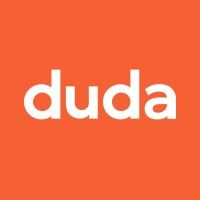 Product Description
Build and sell high-converting websites at scale with the Duda Professional Website Builder. Start your free trial today.
Pros and Cons
Duda offers pixel-perfect design with full editing capabilities or create websites instantly with drag-and-drop tools and a host of beautiful templates.
They provide 99.9% uptime, 1-Click SSL, and 24/7 support to build unbreakable websites and shrink maintenance costs.
Duda offers built-in upsells, eCommerce and app store extensions to expand revenue and white label marketing tools to help grow businesses.
The platform may not be suitable for those who prefer to code their websites manually.
Some customers may find the pricing to be higher in comparison to other website builders.
Limited customization options for certain features and templates.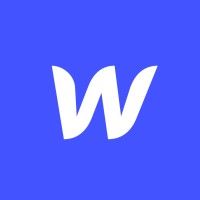 Product Description
Create professional, custom websites in a completely visual canvas with no code. Learn how to create a website by trying Webflow for free!
Pros and Cons
Faster launch: With the help of certified Webflow Experts, a user can launch their website even faster.
Professional sites: The certified experts can help build powerful and professional sites for the user.
Immersive experiences: The interactions feature can help craft immersive experiences for the website visitors.
Additional cost: Hiring a certified expert would cost the user additional money which may not be feasible for everyone.
Limited control: The user may have limited control over the design and development process if they rely too heavily on the expert's assistance.
Dependence on third-party: The user may become dependent on the expert's assistance and may struggle to maintain and update the website on their own.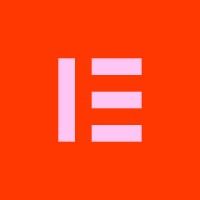 Product Description
Elementor is the platform web creators choose to build professional WordPress websites, grow their skills, and build their business. Start for free today!
Pros and Cons
Elementor is an all-in-one solution for WordPress websites that includes Managed Hosting, Website Builder, and Theme.
Elementor offers a wide range of pre-built templates that users can choose from, making it easy to get started with web design.
Elementor has a drag-and-drop editor that allows users to easily edit and customize their website without needing to know how to code.
Although Elementor includes hosting, users may still need to purchase additional features or upgrades to meet their specific website needs.
While Elementor has a wide range of pre-built templates, some users may find the selection limiting.
Elementor may take some time to learn and navigate for users who are new to web design.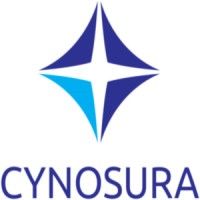 Product Description
A powerful website & landing page builder that helps create high-converting landing pages and drive sales for businesses. Lead generation and opt-in tools integrated.
Pros and Cons
Leadpages offers code-free website and landing page software, making it easy for users to quickly publish their first webpage in a matter of minutes.
With Leadpages, users can integrate their favorite online marketing apps to automatically add leads to email lists and trigger follow-up workflows.
Leadpages offers a diverse range of resources, including virtual workshops, coaching, and free resources, to help users learn, grow, and market their businesses.
Since Leadpages primarily focuses on lead generation, it may not be the most suitable platform for businesses that require more advanced features, such as e-commerce capabilities.
The pricing plans for Leadpages may be a bit steep for small businesses with limited budgets.
While Leadpages offers over 200 templates, users may find some limitations in terms of customization options.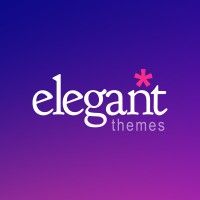 Product Description
WordPress Themes with Visual Drag & Drop Technology that empower a community of 881,346 customers. Home of Divi, the ultimate Visual Page Builder and Theme.
Pros and Cons
Divi offers a no-code design platform for building beautiful websites without any coding required.
It comes with 2,000+ pre-made layouts, which makes website building faster and more efficient.
Divi offers a complete web design framework, making it possible to build any type of website with its various features, including e-commerce, marketing, and developers tools.
Divi is a premium WordPress theme and visual builder, which means it requires a subscription fee to access all of its features.
There might be a learning curve for beginners to get used to the wide range of features Divi offers.
While Divi can be used to build any type of website, it might not be the best fit for more complex and customized projects that require extensive coding.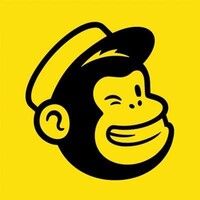 #11
Mailchimp All-in-One Marketing Platform
Product Description
Grow your business on your terms with Mailchimp's All-In-One marketing, automation & email marketing platform. Easy to use - start for free!
Pros and Cons
Offers a variety of tools to help businesses establish an online presence.
Provides audience management tools such as segmentation, behavior targeting, and predicted demographics to help businesses understand and personalize their marketing strategies.
Offers pre-designed templates for email campaigns and landing pages to save time and improve campaign performance.
Some tools require a paid subscription, which may not be feasible for some small businesses.
The amount of features may be overwhelming for some users who are new to digital marketing.
The platform may have a learning curve, requiring time and effort to familiarize oneself with its features and tools.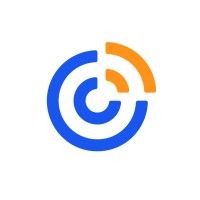 Product Description
With Constant Contact, you can create effective email marketing and other online marketing campaigns to meet your business goals. Start your FREE trial today!
Pros and Cons
User-friendly interface that makes it easy to create and send professional-looking emails.
Automatic list management helps maintain clean and accurate contact lists.
Advanced reporting features provide insights into email performance and subscriber engagement.
Limited customization options for email templates and designs.
Pricing structure can become expensive for larger contact lists.
Some users report issues with email deliverability.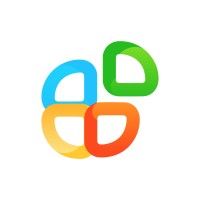 Product Description
Create applications & automate workflows with Appy Pie's workflow automation & no code AI platform.
Pros and Cons
Appy Pie's no-code platform allows anyone to create web and mobile applications without requiring any coding knowledge or skills.
The platform offers a drag-and-drop interface, simplifying the process of unifying and consolidating data from multiple sources into a single source.
Appy Pie's no-code platform saves both time and money, costing only a fraction of the industry standard, and getting products to market ten times faster than competitors.
Given the ease of use and accessibility of the no-code platform, the risk of creating low-quality, generic products remains a possibility.
Users who require highly customized or complex applications may face restrictions in terms of the platform's capabilities.
While Appy Pie's platform allows for integrations with other web services, the compatibility of these integrations may be limited. Product Description
The easy, affordable way to create your professional portfolio website, store, blog & client galleries. No coding needed. Try free now.
Pros and Cons
All-in-one platform for creating professional websites, online stores, blogs, and client galleries.
Offers an easy drag-and-drop website builder with 150+ beautiful and responsive templates.
Affordable pricing plans with a 15-day free trial and a 30-day money-back guarantee.
Limited customization options for advanced users who might want to use custom HTML and CSS overrides.
No mention of integrations with popular third-party tools like Google Analytics, MailChimp, and social media platforms.
Not clear if unlimited storage and bandwidth are included in all pricing plans or if they are subject to fair-use limitations.
Product Description
No matter your level of expertise, we have a solution for you. At GetResponse, it's email marketing done right. Start your free account today!
Pros and Cons
GetResponse offers a wide range of marketing tools, from email marketing to landing pages, webinars, and eCommerce integrations.
The autoresponders are easy to use, and the customer support team is available 24/7.
The platform is GDPR-compliant, which can give users peace of mind when collecting and managing customer data.
The higher-tiered plans can be a bit expensive, particularly for small businesses or solopreneurs.
Some users have reported that the email editor can be buggy or glitchy at times, which can be frustrating.
While they do offer a free plan, it's limited in terms of features and can be challenging to achieve meaningful growth without upgrading to a paid plan.
Missing a tool?
List it here

->
Frequently asked
questions
The best website builder software depends on your needs and goals. Wix, Squarespace, and WordPress are popular options with user-friendly interfaces and customizable templates. Evaluate features, pricing, and flexibility to find the software that aligns with your business requirements.
Website builder software provides various benefits such as easy website creation, no coding skills required, customizable templates, drag-and-drop interface, mobile responsiveness, SEO optimization, and cost-effectiveness. It helps individuals and businesses create professional-looking websites without the need for hiring a developer.
The common use of website builder software is to create, design, and customize websites without the need for coding knowledge. It enables businesses and individuals to showcase their brand, products/services, and information online. It also provides features for hosting, domain purchase, search engine optimization, and analytics to enhance website performance.
When choosing website builder software, consider features like ease of use, customization options, mobile responsiveness, SEO optimization, ecommerce capabilities, integration options, security measures, customer support, and pricing. These features will help you create and maintain a professional and effective website.
Website builder software is used across various industries, including e-commerce, retail, B2B services, travel and hospitality, media and entertainment, nonprofit organizations, and more. It is a versatile tool that helps businesses of all sizes and sectors to effectively build and design their website.
The cost of website builder software varies depending on the features, provider, and level of service required. It can range from free plans with limited capabilities to monthly subscriptions starting at $10 to $100 or more.
Yes, there are free website builder software tools available. Some popular options include Wix, Weebly, and WordPress. These free plans often have limitations on features, storage, and customizations. However, they can be a good starting point for small businesses or those with basic website building needs.
Website builder software is generally designed to be user-friendly and intuitive, requiring minimal technical expertise. Basic computer skills are generally enough to get started, and pre-designed templates and drag-and-drop editors make it easy to create a website without technical knowledge. However, for more complex customizations or integrations, some technical knowledge or assistance from support may be needed.
How to use this page to find the right software
Identify your needs and requirements from the software. Consider factors like functionality, features, platform compatibility, budget, and any specific industry or personal preferences.
Based on your needs, prioritize the features or functionalities that are essential for your software.
Explore the website link of each software to gather more detailed information about it.
Elevate your marketing campaigns with interactivity
📈 Increase engagement and conversions with interactive emails
✉️ Automate lifecycle email marketing for pin-point targeting with emails
⚡ Nurture leads with fun widgets like spin-the-wheel, quizzes, polls, etc
Early stage startup? These tools might help you
Better emails. less work.
super growth.