Best Heatmap Tools in 2023
Are you looking for a Heatmap Tools for your business? You have come to the right page. This guide will help you discover the best Heatmap Tools of 2023 and along with a deep dive into their features, pricing, rating, etc.
What is Heatmap Tools?
Heatmap tools are software programs designed to help businesses analyze the behavior of website visitors by creating visual representations of the areas on a website that attract the most attention. These tools use heat maps that display color-coded data to show the most-clicked areas, the number of visitors, and other relevant data. The collected data allows businesses to create effective strategies to improve their website's user experience, optimize conversion rates, and increase website engagement. Heatmap tools are essential for creating a user-friendly website and improving its overall performance.
How Heatmap Tools work or function?
Heatmap tools analyze user behavior on websites by tracking clicks, scrolling patterns, and mouse movement. The data collected is converted into color-coded maps, providing insights into the effectiveness of the website's design and content. This information can be used to optimize web pages for better user engagement and ultimately improve conversion rates. Heatmap tools give website owners the ability to make informed decisions based on real user data, leading to better user experiences and ultimately better business outcomes.
Benefits of Heatmap Tools?
Heatmap tools are effective in visualizing user behavior on a website, allowing for optimization of design, layout, and user flow.
They offer insight into click and scroll behavior, helping to determine which elements are most important to users.
Heatmaps can also identify areas of a site that may be causing frustration or confusion for users, allowing for targeted improvements.
Using a heatmap tool can ultimately lead to increased user engagement, conversion rates, and revenue.
How we curated this list
We conducted extensive research to identify a wide range of software options within each category. This involved exploring online resources, industry publications, software directories, and user reviews. Please note that the pricing and features mentioned here are subject to change. We recommend you to visit the product website for the latest information before making a decision.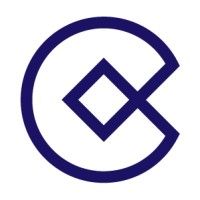 Product Description
The global leader in digital experience intelligence and analytics, Contentsquare helps optimize and improve your users digital experience.
Pros and Cons
Provides insights on user behavior and helps in optimizing website design and functionality.
Easy implementation process and user-friendly interface for non-technical users.
Offers a range of analytics and reporting features for comprehensive data analysis.
Expensive pricing plans for small businesses and startups.
Limited integrations with third-party tools.
May require significant resources and time investment for proper implementation and utilization.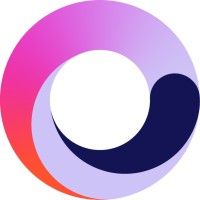 Product Description
Glassbox provides digital customer experience analytics for web and mobile apps. Drive revenue, profitability & loyalty with optimized digital CX.
Pros and Cons
Glassbox captures everything, so businesses can analyze any session, page, user, journey, and more for deeper insights that can help in building better customer experiences.
The AI-driven insights surface struggles in customers' digital journeys, which can be used to optimize the overall customer journey and ultimately drive customer growth and loyalty.
Glassbox is rated highest satisfaction and easiest to use in G2 ratings for Native Mobile App Analytics, making it a trustworthy solution for businesses to rely on.
The pricing and plans for Glassbox are not mentioned in the article, making it difficult to assess whether it is a budget-friendly solution for all types of businesses.
As Glassbox captures everything, businesses that have large amounts of web and mobile traffic will require significant storage space and computing power to process the data and extract meaningful insights.
Glassbox's multiple features may seem overwhelming for small businesses with limited budgets and may not require such extensive analytics solutions.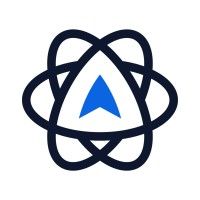 Product Description
Customer experience analytics that unlock revenue opportunities. Bring your whole team (unlimited users) and record every user on every page.
Pros and Cons
Provides a comprehensive set of features for website optimization, including session replay, heatmaps, conversion funnels, and user feedback.
Offers integrations with over 30 platforms, including Google Analytics and HubSpot, making it easy to sync data and gain insights.
Has excellent support, including a dedicated 24/7 support team and API documentation for more advanced users.
May be too complex or expensive for small businesses or individuals with limited budgets.
Some users may have privacy concerns around the anonymization of user IPs and keystrokes, despite Mouseflow's compliance with various data protection regulations.
The sheer number of features and integrations available may be overwhelming for some users, requiring a learning curve to master the platform.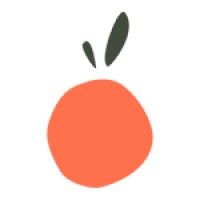 Product Description
Lucky Orange's website optimization tools like heatmaps and session recordings help you grow your business and keep customers happy.
Pros and Cons
The software provides a range of important tools to improve website conversion rates, including dynamic heatmaps, session recordings, and surveys.
Lucky Orange offers a free trial for up to seven days, giving users the opportunity to try out the product before committing to a purchase.
The service is GDPR and CCPA compliant, meaning that it handles website visitor data with the highest level of privacy protection.
Lucky Orange's pricing is not included in the passage, so users have to sign up on the main website to find out about the pricing plans.
The passage does not clearly mention how the product works, so there could be a learning curve for new users to understand it.
Lucky Orange does not provide any information on customer support options, so it is unclear if there is a way to get live help if needed.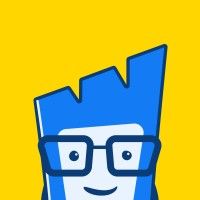 Product Description
Conversion Rate Optimization Tools UX+SEO = Track, analyze, and convert your visitors into buyers Start with email Sign in with
Pros and Cons
Plerdy offers various tools to improve conversion rate optimization and increase revenue.
Their tools are easy to install and offer efficient performance without overloading the website.
Plerdy has received positive feedback from its customers and is trusted by some of the world's largest enterprises.
Plerdy offers many different services and it could be overwhelming for beginners to determine which ones are necessary for their specific website.
There is no information on the pricing of their products, which could be inconvenient for potential customers.
The website contains a lot of technical jargon, which could make it difficult for non-tech savvy individuals to understand what is being offered.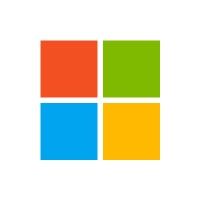 Product Description
Clarity is a free user behavior analytics tool that helps you understand how users are interacting with your website through session replays and heatmaps.
Pros and Cons
Microsoft 365 apps offer the user the ability to turn their ideas into reality, stay safer online and offline, and focus on what matters most.
Surface Pro 9 offers a tablet flexibility combined with laptop performance in one ultra-portable device.
The Surface Laptop Studio offers sleek portability and multitasking speed powered by 12th Gen Intel® Core, with Windows 1-
The passage does not provide much detail on the features and capabilities of Microsoft 365 apps.
The discount offer on Surface Pro 9 is time-limited, which may not be convenient for some users.
The passage does not mention the prices of the products, making it hard to determine if they are affordable or not.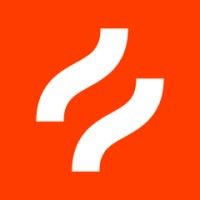 Product Description
The next best thing to sitting beside someone browsing your site. See where they click, ask what they think, and learn why they drop off. Get started for free.
Pros and Cons
Hotjar provides a comprehensive range of tools for businesses to optimize their website and understand user behavior.
The feedback feature allows for live feedback from customers, which can help businesses improve their customer experience.
The tool integrates with other platforms such as Google Analytics, Slack, and Zapier, making it easy to use in conjunction with other tools.
Hotjar is not free, which may make it unaffordable for small businesses or start-ups.
The range of tools included in Hotjar may be overwhelming for some businesses that only need specific features.
Depending on the size and complexity of the website, Hotjar may require a significant amount of implementation and customization before it can be used effectively.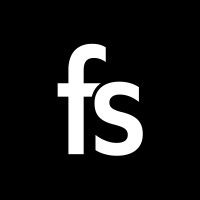 Product Description
FullStory's intuitive digital experience intelligence provide you with critical insights so you can drive high-impact digital improvements & revenue.
Pros and Cons
Complete Data Capture - FullStory's autocapture technology helps to cover every event and long-tail data to reveal every issue and opportunity for improvement.
Private by Default - The private-by-default settings, industry-leading security practices, and automatic PII detection provide the peace of mind for brands to build faster.
Session Insights - Provides qualitative context to understand DX, leading to continual optimization of the user experience.
Cost - The pricing for FullStory's Digital Experience Intelligence is not mentioned, so it is difficult to establish whether it is affordable or not.
Learning Curve - Understanding how to use FullStory to its full potential may take some time as users learn how to navigate and use its features.
Limited Integration - There is a growing catalog of integrations with FullStory, but it may not integrate with the specific tools that a team is already using.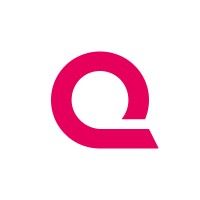 Product Description
Optimize your digital strategy with Quantum Metric's real-time analytics platform. Improve customer experiences and increase conversions.
Pros and Cons
Quantum Metric helps businesses realize customer needs in real-time, allowing for faster adaptation and quicker responses to customer concerns.
The platform offers various features like session replay, alerts, journeys, interaction heatmaps, and performance monitoring, providing a comprehensive overview of customer experiences.
The analytics and data visualization offered by Quantum Metric can help businesses improve customer engagement, boost conversions, and increase revenue.
The platform may have a steep learning curve for users who are not familiar with analytics or data visualization tools.
Quantum Metric's pricing may be prohibitive for small businesses or startups looking to adopt the platform, potentially limiting its usefulness to larger enterprises.
Though the platform prioritizes data privacy and security, some users may still be concerned about sharing sensitive customer information with a third-party service provider.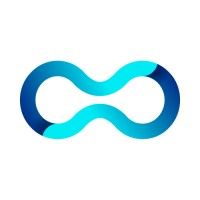 Product Description
Product analytics for websites and native mobile apps. 2800+ paying organizations ✓ Easy to use ✓
Pros and Cons
Offers a comprehensive range of product analytics and user insights, including session recordings, heatmaps, and crash reports.
Enables integration with over 50 other tech stack applications, including Google Analytics, Slack, and Intercom.
Provides advanced filtering capabilities for session recordings, allowing users to quickly find important information.
No information provided on the pricing plans for the product.
May have a steep learning curve for users who are new to the platform.
Some features, such as funnels and events, may be more useful for certain types of businesses than others, making the product less universally applicable.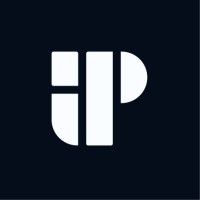 Product Description
Turn clicks into customers with Instapage, the only landing page platform that creates, personalizes, and optimizes landing pages for every campaign.
Pros and Cons
Allows easy and fast creation of landing pages without the need for a developer.
Offers personalization features to serve targeted messaging to specific audiences.
Provides robust experimentation and optimization tools with data-backed insights.
No information provided on pricing, which can be a drawback for potential users.
The focus seems to be more on advertising campaigns, which may limit its usefulness for other purposes.
The platform heavily promotes its AI Content Generator, which may not be useful or necessary for all users.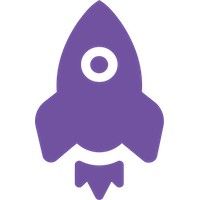 Product Description
LogRocket helps you understand problems affecting your users, so that you can get back to building great software.
Pros and Cons
LogRocket combines session replay, error tracking, and product analytics - empowering software teams to create an ideal web and mobile product experience.
LogRocket provides pixel-perfect video replay across web and mobile, which enables teams to understand every bug and user-reported issue in-depth.
LogRocket helps teams identify and prioritize the most impactful technical and UX issues, helping them optimize conversion and adoption.
LogRocket doesn't mention any pricing information on their website, which may make it difficult for some businesses to determine whether they can afford the platform.
It's unclear how many integrations LogRocket offers or what type of systems they work with, which could be problematic for some companies that have unique tech stacks.
Without any reviews or testimonials available on their website, it's challenging to determine LogRocket's effectiveness in practice. Product Description
Yandex metriсa
Pros and Cons
Comprehensive web analytics: Yandex.Metrica offers a comprehensive understanding of audiences through traffic, audience, performance, and behavior analysis. It enables businesses to enhance user experiences and drive growth.
Real-time data analysis: Real-time data analysis allows businesses to monitor user behavior and site performance in real-time, helping them make informed decisions.
Hassle-free usage: Yandex.Metrica offers hassle-free usage by tracking any amount of traffic and keeping all data for unlimited time.
Limited integrations: Yandex.Metrica offers limited integrations with other tools, which can be a limitation for businesses seeking a more comprehensive marketing stack.
No A/B testing functionality: Despite providing data insights, the platform doesn't offer the capability for A/B testing, which could be a limitation for businesses aiming to conduct experiments and optimize conversions.
Language limitations: As a product developed by a Russian company, Yandex.Metrica may not provide the same level of support and documentation in non-Russian languages. This could create challenges for businesses that prefer to communicate in different languages.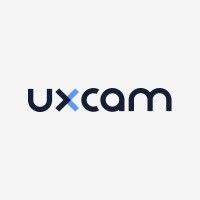 Product Description
Discover UXCam, the mobile app analytics platform that offers in-depth insights, heatmaps, and session recordings to optimize your app. Try UXCam today!
Pros and Cons
Mobile First Solution - UXCam is built specifically for mobile apps with a mobile-first approach
Autocapture - UXCam comes with tagless autocapture that allows users to automate their data tracking
Powerful Integrations - UXCam has the ability to integrate with existing analytics tools to build the perfect analytics stack for better understanding user behavior
Limited to Mobile Apps - UXCam is only designed for mobile app products and does not offer any web analytics solutions
Cost - UXCam may be expensive for small startups with a limited budget
Limitations - Although UXCam captures user behavior, it cannot provide some key data like user demographics. Product Description
Using your target audience, WEVO is the only tool that pinpoints conversion roadblocks and provides recommendations to increase website conversion Pre-Live.
Pros and Cons
Effortless UX research that saves time by providing accurate user feedback and actionable reports with only a few minutes of effort.
WEVO offers easy-to-understand, visual reports in days that everyone can understand, which makes sharing results with a team much simpler.
WEVO's AI seamlessly works alongside real human experts to deliver fast and efficient UX insights that can be used by researchers, marketers, and product managers.
The cost of WEVO's services is not mentioned in the passage, so it is unclear how expensive it is.
The number of users per test is mentioned at over 100, but there isn't any information provided about how many tests can be run simultaneously.
There is no mention of whether WEVO is compatible with any particular devices or platforms, which could impact its overall usefulness.
Missing a tool?
List it here

->
Frequently asked
questions
The best heatmap software varies based on your specific needs and goals. Popular options include Hotjar, Crazy Egg, and Mouseflow. Evaluate features, pricing, scalability, and integration capabilities to find the software that aligns with your website's requirements.
Heatmap tools software benefits businesses by providing valuable insights into website visitor behavior, helping optimize user experience, increasing engagement, improving conversion rates, and identifying potential areas of improvement. It enables tracking scrolling and clicking behavior, visual representation of data, and real-time analytics.
The common use of heatmap tools software is to track and analyze user behavior on websites and applications. It enables businesses to understand how visitors interact with their content, identify problems and opportunities, optimize page layouts, and improve UX design. It also provides features for A/B testing, session recordings, click maps, and scroll maps to visualize data.
Consider features like heat map visualization, click tracking, scroll tracking, A/B testing, segmentation, filtering, report generation, integration options, and customer support. These features will help you effectively analyze and optimize user behavior on your website.
Heatmap tools software is used by businesses of all sizes and across various sectors such as e-commerce, retail, B2B services, travel and hospitality, media and entertainment, nonprofit organizations, and more.
The cost of heatmap tools software can vary depending on the provider and features offered. It can range from free plans with limited features to monthly subscriptions starting at $10 up to $300 or more for advanced features and larger businesses.
Yes, there are free heatmap tools available. Some popular options include Hotjar, ClickTale, and Lucky Orange. These free plans often have limitations on features and monthly pageviews. However, they can be a good starting point for small businesses or those with basic heatmap tracking needs.
Heatmap tools software can vary in complexity, but generally, they are designed to be user-friendly with intuitive interfaces and pre-designed templates. Basic computer skills and understanding of website analytics are generally enough to get started. However, advanced features or in-depth analysis may require some technical knowledge or assistance from support resources.
How to use this page to find the right software
Identify your needs and requirements from the software. Consider factors like functionality, features, platform compatibility, budget, and any specific industry or personal preferences.
Based on your needs, prioritize the features or functionalities that are essential for your software.
Explore the website link of each software to gather more detailed information about it.
Elevate your marketing campaigns with interactivity
📈 Increase engagement and conversions with interactive emails
✉️ Automate lifecycle email marketing for pin-point targeting with emails
⚡ Nurture leads with fun widgets like spin-the-wheel, quizzes, polls, etc
Early stage startup? These tools might help you
Better emails. less work.
super growth.