Best Social Crm Tools in 2023
Are you looking for a Social Crm Tools for your business? You have come to the right page. This guide will help you discover the best Social Crm Tools of 2023 and along with a deep dive into their features, pricing, rating, etc.
What is Social CRM Tools?
Social CRM tools are software solutions that help manage interactions with customers and prospects across social media platforms. These platforms allow businesses to monitor conversations, track sentiment, and engage with customers on platforms such as Facebook, Twitter, and LinkedIn. Social CRM tools make it easier for businesses to build relationships with their customers, foster brand loyalty, and improve customer satisfaction.
How Social CRM Tools work or function?
Social CRM tools function by integrating social media channels with customer relationship management software. These tools allow businesses to manage their social media presence, engage with customers, and track their activity. Social CRM tools also provide valuable insights into customer preferences and behavior, which can inform marketing strategies and lead to improved customer satisfaction. With the ability to monitor and analyze customer interactions across multiple channels, social CRM tools have become an essential part of modern marketing campaigns.
Benefits of Social CRM Tools?
Benefits of social CRM tools:
Improve customer engagement and satisfaction through personalized communication.
Streamline customer service by consolidating all customer interactions on one platform.
Gain actionable insights into customer behavior and preferences to inform marketing strategies.
Monitor and respond to brand mentions on social media to manage reputation.
Enhance collaboration and communication among departments handling customer interactions.
How we curated this list
We conducted extensive research to identify a wide range of software options within each category. This involved exploring online resources, industry publications, software directories, and user reviews. Please note that the pricing and features mentioned here are subject to change. We recommend you to visit the product website for the latest information before making a decision.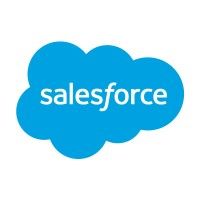 Product Description
Personalise every experience along the customer journey with the Customer 360. Unify marketing, sales, service, commerce, and IT on the world's #1 CRM.
Pros and Cons
Salesforce CRM offers personalized customer interaction with Einstein GPT, Data Cloud, and Customer 360, allowing businesses to provide a customized experience to their clients.
The solution has different offerings for different industries, such as financial services, retail, healthcare and life sciences, and manufacturing.
Salesforce CRM offers a free trial, allowing businesses to test it before committing to a purchase.
The price of Salesforce CRM is relatively high, making it inaccessible to small businesses with a limited budget.
The product might be overwhelming for some businesses, as it offers a wide range of features and capabilities.
Some businesses might find it challenging to switch to a new CRM system, requiring extensive training and implementation time and resources. Product Description
Expertos en Sistemas de Controles Volumétricos y Tecnologías para tu Estación de Servicio.
Pros and Cons
Bitrix24 provides a comprehensive workspace with various tools and features catering to almost every aspect of business management.
Bitrix24 offers a free forever plan for unlimited users, making it an ideal solution for small businesses or startups.
The software is highly customizable, allowing users to personalize the interface, menus, fonts, colors, etc., as per their preference.
Despite being a free plan, Bitrix24 charges for add-ons or access to advanced features, which may be a dampener for some users.
The sheer number of features and functionalities may be overwhelming for some users, and a simpler and more straightforward interface would be more preferable.
Though Bitrix24 offers integration with various third-party services and apps, the range of such integrations is still limited compared to some other solutions in the market. Product Description
Pros and Cons
User-friendly interface with easy customization options.
Comprehensive features for managing customer relations, sales, and marketing.
Real-time data analysis and reporting for data-driven decision making.
Limited third-party integrations.
Pricing can be high for small businesses.
Customer support can be slow to respond at times. Product Description
EngageBay is an affordable all-in-one CRM with marketing, sales & support solution for growing businesses to engage and convert web visitors to happy customers
Pros and Cons
All-in-One Suite: EngageBay CRM offers a comprehensive set of tools for marketing, sales, and customer service, making it easier to manage your business activities.
Free CRM: The free CRM provided by EngageBay is one of its popular features. This allows you to store unlimited contacts and build stronger relationships by keeping track of all your customer details in one place.
Sales Automation: EngageBay CRM software has an exhaustive set of Sales tools such as Contact Management, Email Tracking, Telephony, Appointment Scheduling, and Project Management, making it easier to sell like a pro.
Limited Features for Basic Plan: The Basic plan is best suited for basic users with limited customer base and does not offer all the advanced features that the other plans do.
Complexity: EngageBay CRM may be overwhelming to new users due to its multi-functional tools that have a learning curve to master.
Pricey: EngageBay CRM's paid plans can be quite expensive and may not be suitable for businesses that operate on a tight budget. Product Description
Agile CRM Software is the best, easy, powerful yet affordable Customer Relationship Management (CRM) with sales and marketing automation for small businesses.
Pros and Cons
All-in-one CRM provides a comprehensive solution for sales, marketing, and customer service.
Affordable pricing and honest pricing without tiered plans.
Cloud-based SaaS service that is mobile-ready, fast, and simple to use.
The product includes many features, and some users may find it overwhelming to learn and use.
Only 10 users are allowed on the free trial, which may not be enough for larger teams to test out the software.
The product offers 500+ apps for businesses, which may make it difficult for users to choose which ones to use and which ones to ignore. Product Description
The best CRM in the banking industry, CRMNEXT provides retail banking CRM software boosting the customer experience at your financial institution.
Pros and Cons
The CRM is specifically designed for credit unions and banks, catering to their unique needs.
The platform offers a data orchestrator that integrates with your core and other applications, making data actionable and connecting systems seamlessly.
The company emphasizes partnership, working side-by-side with customers to address unique pain points and customize the platform to fit their specific needs.
The passage does not explain how the platform simplifies day-to-day operations.
There is no information on pricing or if the CRM is budget-friendly.
While the passage claims impressive integration AI and machine learning engines, it does not provide examples or quantify the benefits. Product Description
A powerful social media management tool: Social Inbox, automatic post moderation, publishing, analytics, and reporting. Try for free, no credit card required.
Pros and Cons
All-in-one platform for social media management.
Provides automation features that save time and improve workflows.
Offers analytics and reporting features to measure social media marketing performance.
Limits the number of social profiles during the free trial period.
May be too expensive for small businesses with a limited budget.
May not provide enough customization options for larger enterprises with complex needs.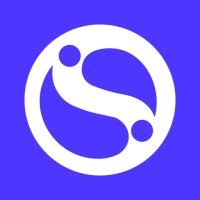 Product Description
Elevate your brand story on social media. Collaborate with your clients and teams to plan, post, and measure the success of content on every platform.
Pros and Cons
All-in-one platform for social media management.
Affordable pricing with scalability options as the user adds more profiles and users.
Reliable human support with weekly live webinars, customer success onboarding, and a global support team.
No mention of integration with newer social media platforms like TikTok and Clubhouse.
Limited free trial period of only 14 days.
The product appears to be geared more towards agencies and marketers rather than individual businesses or influencers.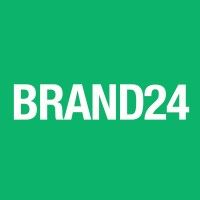 Product Description
Get instant access to mentions & insights across social media, news, blogs, videos, forums, podcasts, reviews, and more.
Pros and Cons
Complete access to online mentions across multiple sources in real-time.
Advanced sentiment analysis to segment positive, negative, or neutral mentions.
Customer insights and feedback to help businesses make informed decisions.
No information is provided on the cost of using the product, which could be a barrier to potential users.
The product offers a wide range of features, which may require a learning curve to fully utilize.
The AI language detection may not be completely accurate, leading to potential misinterpretations of data.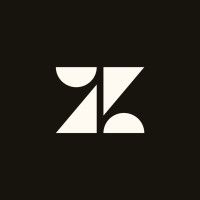 Product Description
Zendesk is award-winning customer service software trusted by 200K+ customers. Make customers happy via text, mobile, phone, email, live chat, social media.
Pros and Cons
Efficient and flexible: Zendesk offers a complete service solution that can help businesses achieve their customer service goals efficiently and flexibly.
Automation: Zendesk's AI-powered tools can help businesses automate some processes, reducing costs and enhancing the customer experience.
Scalability: Zendesk offers solutions for businesses of all sizes, from startups to enterprises, allowing them to scale and grow without outgrowing the platform.
Cost: While Zendesk offers a free trial, businesses may find the cost to be a barrier to using the platform, particularly for smaller businesses.
Complexity: Some businesses may find the platform to be complex and difficult to implement, requiring significant training and resources.
Dependence on technology: Zendesk is reliant on technology, and any downtime or technical issues could affect the customer experience and business operations. Product Description
Falcon is your social media marketing platform built on social analytics, community engagement and governance for Facebook, Twitter, LinkedIn, and Instagram.
Pros and Cons
Provides a comprehensive guide to building a social media strategy for your brand.
Offers a suite of tools for social media management, influence marketing, crisis management, and more.
Trusted by thousands of the world's biggest brands.
The pricing for this suite of tools is not mentioned in the passage.
It is unclear whether it is suitable for small businesses or only large enterprises.
The description of the suite of tools may be overwhelming for those who are new to social media management. Product Description
Sugar helps business create customers for life with the world's most intelligent CRM platform. With SugarCRM, you let the platform do the work. Get a demo today!
Pros and Cons
Customizable: SugarCRM allows customizations according to the specific requirements of a business.
User-friendly: The interface is easy to use and comes with a drag-and-drop feature.
Mobile App: SugarCRM also has a mobile app, making it easy to access from wherever you are.
Expensive: It's pricier than other CRM solutions available in the market.
Support: The customer support options could be better.
Complexity: SugarCRM is quite complex, which could make it challenging for some users to adopt and use initially. Product Description
SutiCRM is a user-friendly online CRM platform that manages all business essentials from one solution. With seamless integration with social media apps and a single application, it eliminates the need for multiple apps. Use it anywhere, anytime.
Pros and Cons
The platform offers a wide range of solutions to manage various business processes like spend management, human resource management, e-signatures, and CRM.
The platform is cloud-based, which means users can access it from anywhere and on any device with an internet connection.
The platform offers integrations with other applications, making it easier for companies to streamline their processes.
The platform may be overwhelming for small businesses that don't need all the solutions offered.
The pricing for the platform may be costly for small businesses that only need a few solutions.
The platform may require some training for users to fully utilize all the features and solutions offered. Product Description
Build a connection with customers and opportunities with a powerful Sales CRM for Sales & Account Management. Call us!
Pros and Cons
Pipeliner CRM offers a comprehensive CRM solution that includes sales force automation, lead management, contact management, reporting engine, and a project management tool.
The product offers a unique combination of elements for building and maintaining effective relationships with customers, collaborating with prospects and internal teams, and ensuring the highest level of visibility, transparency, and predictability for businesses.
Pipeliner CRM's Automatizer workflow tool allows users to automate many routine and repetitive tasks with no coding needed through a point-and-click interface.
The pricing information for Pipeliner CRM is not readily available on the website, which may cause confusion for potential customers.
The website contains a lot of technical jargon and jumbled information, which may make it difficult for customers to understand the product's features and benefits.
Some of the product's features, like the reporting engine and project management tool, may not be necessary for all businesses and may add to the complexity of the product. Product Description
"Simply CRM is an integrated platform that streamlines sales, marketing, project management, and invoicing processes. It simplifies communication by consolidating data into a single dashboard, helping to prioritize engagement with custom audiences. Additionally, real-time notifications provide a clear understanding of customer activity. Check out our Simply CRM reviews."
Pros and Cons
User-friendly interface: Simply CRM has a simple and intuitive user interface that is easy to learn and use.
Multiple integrations: It integrates with other popular tools like Gmail, Zapier, Trello, etc. This helps to streamline workflows and increase productivity.
Customizable: Simply CRM allows users to customize various aspects of their CRM, including the sales pipeline, fields, and reports.
Limited features: Simply CRM may not offer all the features that larger CRM systems provide, such as advanced reporting or marketing automation.
Cost: Compared to some other CRM options, Simply CRM may be on the more expensive side for SMBs especially.
No mobile app: While Simply CRM is accessible from mobile devices, it doesn't have a dedicated mobile app for iOS or Android.
Missing a tool?
List it here

->
Frequently asked
questions
The best social CRM tools software depends on your business needs. Popular options include HubSpot CRM, Salesforce, and Zoho CRM. Consider features, pricing, ease of use, and integration capabilities to find the software that aligns with your specific requirements.
Social CRM tools software provides benefits such as better understanding of customers, improved customer engagement, increased customer satisfaction through personalized interactions, streamlined customer service processes, and insights into customer behavior through analytics. This helps businesses build stronger relationships with their customers, boost loyalty, and improve their bottom line.
The common use of social CRM software is to manage and analyze customer interactions and data across various social media platforms. It helps businesses to build relationships with customers, track their engagement and feedback, identify trends, and improve customer satisfaction and retention. It also provides features for social listening, workflow automation, reporting, and collaboration for efficient and effective customer service.
When choosing social CRM tools software, consider features like contact management, conversation tracking, integration with social media platforms, analytics, automation, customization, collaboration, and mobile accessibility. These features will help you effectively manage your social media interactions and improve your customer relationship management.
Social CRM tools software is used by several industries, including e-commerce, healthcare, financial services, telecommunications, and more. It is an effective tool that helps businesses to manage and maintain relationships with their customers through social media platforms.
The cost of social CRM software can vary based on features, providers, and scale of service required. Prices range from free plans with basic features to monthly subscriptions starting at $20 to $500 or more. It's important to evaluate your needs and budget before selecting a provider.
Yes, there are free social CRM tools available. Some popular options include HubSpot, Zoho CRM, and Insightly. These free plans often have limitations on features, contacts, and integrations. However, they can be a good starting point for small businesses or those with basic social CRM needs.
Social CRM tools/software generally require basic computer skills and understanding of customer relationship management concepts to get started. However, utilizing advanced features or integrations may require some technical knowledge or assistance from support resources. Most social CRM tools offer intuitive interfaces and pre-designed templates for ease of use.
How to use this page to find the right software
Identify your needs and requirements from the software. Consider factors like functionality, features, platform compatibility, budget, and any specific industry or personal preferences.
Based on your needs, prioritize the features or functionalities that are essential for your software.
Explore the website link of each software to gather more detailed information about it.
Elevate your marketing campaigns with interactivity
📈 Increase engagement and conversions with interactive emails
✉️ Automate lifecycle email marketing for pin-point targeting with emails
⚡ Nurture leads with fun widgets like spin-the-wheel, quizzes, polls, etc
Early stage startup? These tools might help you
Better emails. less work.
super growth.