Best Telemarketing Software in 2023
Are you looking for a Telemarketing Software for your business? You have come to the right page. This guide will help you discover the best Telemarketing Software of 2023 and along with a deep dive into their features, pricing, rating, etc.
What is Telemarketing Software?
Telemarketing software is a tool that enables businesses to manage their outbound sales calls and customer interactions. Its features include automatic dialing, call recording, call routing, and call analytics. The software also ensures compliance with regulations such as the Do Not Call Registry and facilitates contact list management. With telemarketing software, businesses can monitor and improve their agents' performance, and increase their overall productivity and sales revenue.
How Telemarketing Software work or function?
Telemarketing software is a computer program designed to automate and optimize the outbound calling process. It can help increase the number of successful calls by providing tools like auto-dialing, call recording, and lead tracking. Additionally, telemarketing software allows managers to monitor calls in real-time and generate reports to analyze performance. With the ability to integrate with customer relationship management (CRM) systems, telemarketing software can help businesses fully leverage their sales efforts while improving customer service.
Benefits of Telemarketing Software?
Telemarketing software can help streamline lead management, allowing for increased productivity and a higher number of conversions.
It can allow for more targeted and personalized communication with prospects and customers.
Recording and analyzing calls can provide valuable data for improving sales techniques and customer interactions.
Integration with other marketing tools, such as CRM software, can optimize the entire sales process.
Overall, telemarketing software can increase sales revenue and improve customer relationships.
How we curated this list
We conducted extensive research to identify a wide range of software options within each category. This involved exploring online resources, industry publications, software directories, and user reviews. Please note that the pricing and features mentioned here are subject to change. We recommend you to visit the product website for the latest information before making a decision. Product Description
A virtual phone system for business and enterprise offers local and toll-free phone numbers for 50+ countries in 3 minutes.
Pros and Cons
Cloud-based and scalable, which makes it easy for growing organizations to use.
Includes speech analytics and voice-AI to assess all calls quickly, making it efficient for businesses.
Offers integrations with various CRM and helpdesk platforms, making it easy to streamline business operations.
It is unclear how much the product costs, which may make it difficult for businesses to budget for.
Some users may find the range of features overwhelming and unnecessary for their needs.
The website contains technical jargon that may be difficult for some users to understand. Product Description
Expertos en Sistemas de Controles Volumétricos y Tecnologías para tu Estación de Servicio.
Pros and Cons
Bitrix24 offers a free version with unlimited users.
It replaces all current SaaS solutions, making it a comprehensive workspace.
Bitrix24 is integrated with all your favorite services and apps.
It may take some time to migrate data from other systems.
The platform may offer too many features for some users who are only looking for a specific tool.
The user interface may be overwhelming for some users. #3
Ozonetel CloudAgent-lite
Product Description
Pros and Cons
Cost-effective solution for small businesses.
Easy to use interface with drag-and-drop call flow design.
Flexible pricing and customizable features.
Limited features compared to the full version of Ozonetel CloudAgent.
No support for advanced integrations with CRM tools.
Limited scalability as it is best suited for small to medium-sized businesses. Product Description
Modern cloud call center solutions & dialer software for contact centers and sales teams with unlimited calling from EVS7. Free trial or demo!
Pros and Cons
The software offers truly unlimited calling to the US and Canada which is beneficial for sales teams and call centers.
The Dolphin Power Dialer comes with pre-recorded voicemail drops to increase contact rate which saves time and effort.
EVS7 has been trusted since 1993 and adapts to offer modern state of the art solutions.
The pricing is not mentioned on the website and interested buyers have to get in touch with them to get a quote which can be time-consuming.
There is no mention of customizable options or features to cater to specific business needs.
Limited information is provided on how to integrate the software with existing systems which may require technical expertise. Product Description
Simplify customer interactions with all-in-one cloud call center software: phone, email, SMS, web, chat, social media in a single interface. Intuitive. CRM integration.
Pros and Cons
Offers a comprehensive and integrated contact center solution for managing inbound and outbound contacts of customers across various channels.
Provides an easy-to-use and AI-ready CRM integration that enables agents to deliver personalized and engaging interactions on all channels.
Offers an omnichannel strategy with Hermes Universal CRM Connector that allows users to oversee and analyze performance with reporting and analysis features.
No pricing information available for the product, which may make it difficult for businesses to discern if it fits within their budget.
The website does not mention if there are any customization options, which may limit the flexibility of the product in accommodating specific business needs.
The website does not provide information on customer support and training, which may make it challenging for users to onboard and troubleshoot.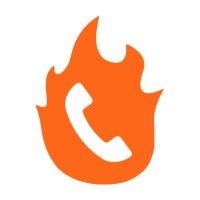 Product Description
Dial leads 4X faster & maximize live conversations with our sales dialer. Boost sales rep productivity and maximize revenue! Try PhoneBurner today!
Pros and Cons
Power Dialer - the software allows for 4x faster dialing which could lead to more quality conversations and closed deals.
Workflow Automation - PhoneBurner helps simplify call processes and follow-up that could save users from tedious tasks.
Collaborative Onboarding - users can get expert help to drive fast results and learn how to use the software effectively.
Pricing - there is no clear pricing listed on the website, so it is unclear how much the software costs.
User Limitations - it is not clear if PhoneBurner has a limit to the number of users that can use the software, which could be an issue for larger teams.
Dependence on Internet Connection - since it is a cloud-based system, users would need to be connected to the internet to use the software. If the connection is weak or lost, it would disrupt the work.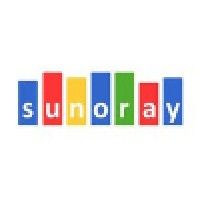 Product Description
Lead Management Solution and Telemarketing Software for all small to big businesses. Enable your employees to work remotely and manage them from any location, to improve sales and profit of your business.
Pros and Cons
Tentacle lead management software automates the lead generation process and nurtures potential prospects to strengthen the entire sales process while enhancing sales and strengthening customer relationships.
Easy integration with leading CRM software and 24x7 support.
Flexible pricing options and available on mobile app for remote work solutions.
The software requires a smartphone with access to mobile data or WiFi connectivity.
The software relies on SIM cards present within the smartphone to process telecalling.
The sticky agent concept may not be suitable for all businesses as it redirects incoming calls to the previous remote agent engaged with, which may not be feasible for some organizations. Product Description
The most customizable sales solution for outbound and lead generation teams. Close more sales and improve team visibility with the best CRM for telemarketing.
Pros and Cons
Provides insights and tracking of sales processes for all kinds of products and services.
Offers efficient email campaigns that increase lead engagement and conversion rates.
Enables tracking and managing calls, leads, contacts, and deals with the help of a native application builder.
No information on the pricing or subscription plans on the website.
Only suitable for outbound and lead generation teams.
No mention of any multilingual support or integration with non-English languages. Product Description
Software call centers trust with built-in web phone and in-house support. Give your teams the tools they need to increase productivity today. Learn more.
Pros and Cons
Cloud-based and hosted solutions offering speed and reliability, simple and affordable setup, and maintenance.
Offers a variety of options to help manage campaigns for better connections with customers and prospects.
Provides detailed history of every interaction with your contacts, including calls, SMS, and emails.
Some advanced features may require a bit of a learning curve for new users.
Pricing and plan options are not mentioned in the passage.
Certain features might only be useful for specific industries such as solar energy, real estate, or financial services. Product Description
Build great experiences for your brand with Avaya's suite of contact center solutions designed to your needs.
Pros and Cons
Avaya Experience Platform offers AI capabilities that can optimize customer experiences, empowering staff with knowledge and providing actionable insights.
Avaya Cloud Office allows for call, meeting, messaging, and more in one app, which can increase communication and collaboration efficiency.
Avaya Enterprise Cloud offers a flexible, secure, and dedicated cloud solution for organizations.
The product offerings are vast and may be overwhelming for some users to navigate, leading to confusion or difficulty in selecting the right solution for their needs.
There is no information provided on the pricing of the various products and services, which may make it difficult for users to determine if the solutions are within their budget.
Avaya seems to be mainly geared towards enterprise-level customers, potentially making their products and services less accessible or suitable for smaller businesses or individual users. Product Description
Ozonetel provides complete IVRs system. Our next generation online IVR systems help our clients to build innovative ivrs application. Just sign up for a free demo.
Pros and Cons
Simplifies telecom and enables customers to leverage web development skills to build telephony applications.
Offers a simple API, wherein developers need to learn only 5 tags for telecom functions and make a HTTP request to place outbound calls.
Pricing plans are flexible and allow customers to pay only for what they use.
May not be easy for non-developers to use the platform, as it requires knowledge of web development and telephony functions.
Could potentially lead to dependence on the platform and limit innovation outside the set 5 tags for telephony functions.
May not be suitable for larger businesses that require more complex telephony solutions. Product Description
Knowlarity is a leading cloud business communication solution provider with cloud telephony - virtual number, ivr, toll-free number, call center software, AI products (speech, chatbot and voicebots), video & messaging solutions.
Pros and Cons
Offers a multi-channel communication platform for businesses to continuously deliver enhanced customer engagement.
Provides customized and unified cloud-based solutions for secured business communications without any additional infrastructure.
Offers advanced features like call forwarding, voicemail, and number masking.
No pricing information is given on the website, making it difficult to evaluate affordability.
The website contains repetitive information that may confuse potential customers.
No information is provided regarding customer support outside of the 24x7 support mentioned, leaving potential customers unsure of what to expect. Product Description
Servetel provides the best cloud communication solution to manage your business calls efficiently. Our cloud telephony suite including IVR, Toll- Free, Number Masking will help you to improve your business success.
Pros and Cons
Offers multiple products such as Toll-Free Number, Virtual Number, IVR, Bulk SMS, etc.
Provides an efficient contact center and dashboard with smart features for intelligent monitoring.
Offers power-packed contact center features such as IVR calling menu, call recording, call forwarding, real-time analytics, and more.
There is no information on the pricing of individual products and plans.
There is limited information on the API integrations available for the products.
Despite providing case studies and testimonials, there is no mention of the industry-specific solutions available. Product Description
Grow your business with virtual phone numbers, IVR, voice broadcasting, mass text messaging services and power dialing. Try CallFire for FREE!
Pros and Cons
Provides both text messaging and calling solutions to help businesses reach more customers.
Offers personalized messages that help develop customer relationships and alert them to new opportunities.
Allows businesses to activate lead lists, track advertising performance, and shorten collection cycles thereby increasing revenue.
The pricing information is not clearly mentioned.
It is not clear if there is any limitation on the number of messages or calls that can be sent in a day or a month.
It is not clear if there are any additional charges for using IVR or voice broadcast. Product Description
Meet a cloud contact center software that can help you triple your outbound sales and make your customer service truly omnichannel.
Pros and Cons
LeadDesk is an easy-to-use and efficient cloud contact center solution.
LeadDesk offers outbound sales solution that triples agent efficiency and omnichannel customer service system for managing all channels as one.
LeadDesk solutions use their own, ultra-strong call infrastructure Contact Center as a Service platform, which guarantees high-quality audio and 99.95% uptime.
There is no mention of the pricing, so it is not clear if LeadDesk is affordable.
The website does not provide detailed information on how LeadDesk compares to other similar products in the market.
There are limited customer reviews available on the website, which may indicate less user feedback.
Missing a tool?
List it here

->
Frequently asked
questions
The best telemarketing software depends on your specific requirements. Some popular options include Salesflare, NinjaCat, and Agile CRM. Evaluate features such as call recording, lead tracking, and analytics to find the software that aligns with your business goals and budget.
Telemarketing software can enhance call center operations by providing automated dialing, call routing, call recording, and call tracking features. It enables sales teams to make more calls in less time, reach a larger audience, personalize communication, and track performance metrics to make data-driven decisions.
The common use of telemarketing software is to manage outbound calls, track lead interactions, automate follow-ups, schedule appointments, and generate reports. It helps businesses to streamline their calling process, increase productivity, monitor performance, and improve customer engagement. It also provides features for call recording, lead scoring, caller identification, and integration with CRM tools.
When choosing telemarketing software, consider features like call management, contact management, call recording, call scripts, lead routing, analytics, integration options, and customer support. These features will help you effectively manage and optimize your telemarketing campaigns.
Telemarketing software is used across various industries, including B2B services, retail, and healthcare among others. It is an effective tool that helps businesses of all sizes and sectors to optimize their outreach and customer engagement through targeted calling campaigns.
The cost of telemarketing software depends on various factors such as features, provider, and level of customization needed. It can range between $50 to $500 per user/month, depending on the functionality and service needed.
Yes, there are free telemarketing software tools available. Some popular options include Freshcaller, Bitrix24, and Zoho CRM. These free plans often have limitations on features, call duration, and number of users. However, they can be a good starting point for small businesses or individuals with basic telemarketing needs.
Telemarketing software generally requires basic technical expertise and computer skills to get started. However, more advanced features or customizations may require some technical knowledge or assistance from support resources. The specific requirements may vary depending on the complexity of the software and the user's experience with similar tools.
How to use this page to find the right software
Identify your needs and requirements from the software. Consider factors like functionality, features, platform compatibility, budget, and any specific industry or personal preferences.
Based on your needs, prioritize the features or functionalities that are essential for your software.
Explore the website link of each software to gather more detailed information about it.
Elevate your marketing campaigns with interactivity
📈 Increase engagement and conversions with interactive emails
✉️ Automate lifecycle email marketing for pin-point targeting with emails
⚡ Nurture leads with fun widgets like spin-the-wheel, quizzes, polls, etc
Early stage startup? These tools might help you
Better emails. less work.
super growth.