Best Online Community Management Software in 2023
Are you looking for an Online Community Management Software for your business? You have come to the right page. This guide will help you discover the best Online Community Management Software of 2023 and along with a deep dive into their features, pricing, rating, etc.
What is Online Community Management Software?
Online community management software enables businesses to create and manage online communities that foster engagement and interaction among members. These tools allow organizations to monitor and moderate discussions, provide support, and measure community success. With features such as custom branding, member profiles, and activity tracking, online community management software encourages member participation, strengthens relationships, and drives customer loyalty.
How Online Community Management Software work or function?
Online community management software is a platform that helps businesses manage and communicate with their online community. It enables organizations to engage with their audience, monitor conversations, analyze data, and measure the effectiveness of their online campaigns. With available tools like automated workflows and customizable dashboards, online community management software can help teams streamline their processes and improve communication, ultimately leading to increased brand loyalty and customer satisfaction.
Benefits of Online Community Management Software?
Benefits of online community management software:
Streamlines communication and reduces response times to inquiries, comments, and feedback
Increases engagement and builds stronger relationships with customers or members
Provides real-time data analytics and insights to measure the success of the community and improve strategies
Automates routine tasks such as content scheduling and moderation, freeing up time for more complex tasks
Builds brand identity and promotes customer loyalty through personalized engagement and tailored content.
How we curated this list
We conducted extensive research to identify a wide range of software options within each category. This involved exploring online resources, industry publications, software directories, and user reviews. Please note that the pricing and features mentioned here are subject to change. We recommend you to visit the product website for the latest information before making a decision.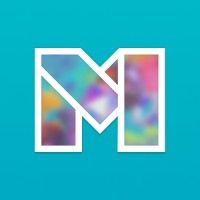 Product Description
The #1 ranked community platform on G2. Mighty Networks is the only place you can own your community and upgrade to your own branded apps.
Pros and Cons
The product is designed to create a powerful community under your own brand on iOS, Android, and the web.
The product offers the choice to upgrade your community, courses, and memberships to your own branded mobile apps and website.
The product offers free education in Mighty Community.
The pricing plans for Mighty Networks are not mentioned in the description of the product.
The product is mainly tailored for creators, entrepreneurs, and brands, which may not be suitable for individuals or small groups.
The product requires a time investment for training, as it offers courses and workshops for creating a community using Mighty Networks.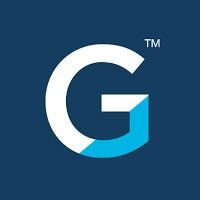 Product Description
Fuel SaaS growth through communities by creating a single destination for customers to connect, provide feedback, and build a stronger relationship with your product.
Pros and Cons
Provides a holistic view of customer relationships and health, allowing businesses to proactively deliver proactive, preventative care that helps them retain and grow their customer base.
Allows businesses to identify and align on expansion opportunities, driving revenue optimization and renewal processes.
One central hub for all customer needs that allows customers to connect, share best practices, provide feedback, and build a stronger relationship with the product.
No information is provided about the cost of the product, making it difficult for prospective customers to determine if it is affordable for their business.
Some features, such as Revenue Optimization and Journey Orchestration, may not be relevant or useful for all businesses, potentially leading to wasted resources.
The comprehensive list of features and services may be overwhelming for small businesses or those with limited resources, making it challenging to prioritize and implement this product successfully.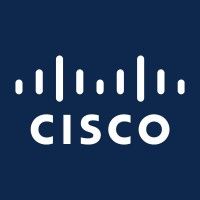 #3
Webex Events (formerly Socio)
Product Description
From risk-based prioritization pioneer to joining forces with the leader in enterprise management and security, Kenna.VM is now Cisco Vulnerability Management.
Pros and Cons
Webex Webinars can accommodate up to 100,000 attendees and reach global audiences with real-time translations in 100+ languages.
The platform allows attendees to listen to the event in their preferred language with live interpreters included in session.
Webex Webinars allows for custom branding options and themes to curate the attendee registration experience.
While the platform offers breakout sessions for small group discussions, it is not specified how many attendees can join each session.
It is not clear if the platform charges additional fees for production support from their Production Services Team.
The pricing for additional features, storage and support is not specified, making it hard to evaluate the overall value of the product.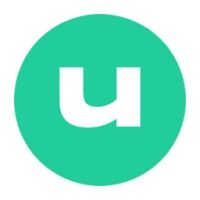 Product Description
UUKI Community platform helps you build meaningful relationships within your community through events, newsletters, and a community page with web3 integrations
Pros and Cons
UUKI community platform offers a wide range of features such as discussions, events, chats, and integrations with different tools, making it a one-stop solution for community needs.
The platform is trusted by over 2,000 creators from 130+ countries, indicating the popularity and success of the platform.
UUKI also offers powerful integration tools for monetizing content, which makes it a suitable option for coaches, influencers, and brands that want to monetize premium content with subscriptions or one-time payment.
The pricing of the UUKI community platform is not mentioned anywhere, which could be a drawback for potential users who need to compare costs with other platforms.
Although UUKI has positive reviews from its users, there are no statistics provided to show the engagement rates of communities created on the platform.
UUKI seems to be mainly focused on education-related communities, which may not be suitable for businesses or organizations that require different features such as e-commerce or message boards.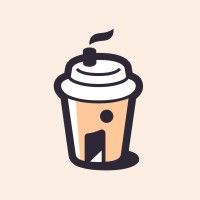 Product Description
Connect teams across your organization through real-life interactions. Build human connection, give your workplace purpose, and increase cross-collaboration — all in one place
Pros and Cons
Café allows organizations to connect teams through real-life interactions, which can lead to better collaboration and increased cross-collaboration.
The platform offers various features such as event management, location management, and space booking, enabling employees to work more efficiently and effectively.
Café provides analytics to help organizations measure connectivity, leverage event and working style data, and personalize experiences.
The platform may not be suitable for organizations that do not prioritize human connection or workplace engagement.
The various features of the platform may not be needed or relevant for all types of organizations or teams.
Organizations may need to invest time and resources in training employees on how to use the platform effectively.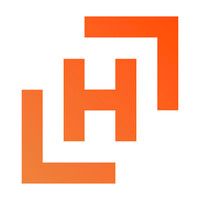 Product Description
Need to engage customers, members or employees? Our SaaS online community platform & email campaign software helps you reach your goals.
Pros and Cons
Higher Logic Thrive brings 40+ years of design experience into the product, which can lead to an improved member experience.
Higher Logic Vanilla is purpose-built for growth-minded organizations to build better engagement with their customers.
Higher Logic Thrive is built specifically for membership organizations to enhance relationships with their members across all aspects of their journey.
It is unclear what specific features Higher Logic Thrive and Higher Logic Vanilla offer.
The pricing for these products is not discussed in this passage.
There is limited information about how exactly Higher Logic helps businesses build communities and how effective it is in achieving this goal.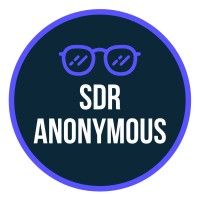 Product Description
BigMarker combines powerful webinar software with robust marketing features to create the world's first end-to-end webinar solution.
Pros and Cons
BigMarker provides a powerful platform for hosting events of various sizes, from one-hour webinars to even a 24/7 content destination.
Their virtual events platform is comprehensive, offering customization, ticketing, networking, and sponsor integration.
BigMarker has a top-rated support team, with high customer satisfaction ratings for ease of use and customer service.
Pricing information is not readily available on their website and must be obtained through requesting a demo or contacting their sales team.
It is not clear whether BigMarker offers 24/7 customer support, which may be an issue for customers in different time zones.
Some features, such as their Studio and Media Hubs, may require more technical expertise or additional equipment to use effectively.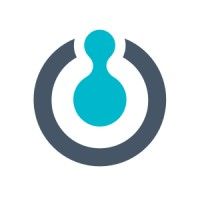 Product Description
Our Customer Advocacy Saas product and professional services allow your company to strategically discover, nurture and mobilize customer advocates.
Pros and Cons
Influitive offers a modern engagement platform to mobilize customer advocates, which can help businesses to drive growth by increasing referrals, references, and reviews.
Influitive's customer marketing program can keep customers on the path to success through personalized onboarding, incentivized learning, and intuitive and fun guided journeys.
Influitive's platform allows businesses to create a thriving community to build customer loyalty by catering to their newest customers and faithful advocates while they build connections with the brand.
The product seems to be targeted mainly at B2B SaaS companies, which may limit its appeal to businesses in other industries.
It is not clear how easy or intuitive the platform is to use, which may be a concern for businesses that lack the technical expertise to fully leverage its features.
There is no information provided about the pricing model, so it is unclear how expensive the platform might be for businesses with limited budgets.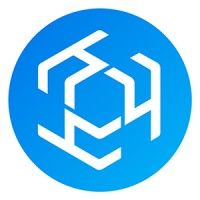 Product Description
Hivebrite is the all-in-one platform to manage and engage all types of private communities: alumni, corporate alumni, professional networks, nonprofits...
Pros and Cons
Hivebrite is an all-in-one platform that provides organizations with all the tools they need to build and manage their community.
The platform is highly customizable, allowing organizations to define their sign-up mode, adapt members' profiles to their needs, and decide which features are important.
Hivebrite offers a wide set of engagement features that are accessible on mobile devices, allowing organizations to engage with their community members wherever they are.
There is no information on the pricing of Hivebrite, which may be a concern for organizations on a budget.
The platform might have a steep learning curve, as it offers many customization options and features that may take time to understand and implement effectively.
There is no mention of data security and privacy features, which may worry organizations handling sensitive data.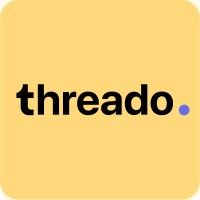 Product Description
Threado is the command center for your online community. Measure engagement, get detailed insights and automate your operational tasks. Try Threado for free!
Pros and Cons
Offers a variety of features to automate community workflows, engage with members anywhere, and provide fast support.
Provides resources for education, including case studies and a glossary of community-building terms.
Integrates with various platforms, including Slack, Discord, and GitHub, to offer a seamless experience for community management.
Pricing information is not readily available on the website, which may be inconvenient for those looking to compare pricing plans.
The website has a lot of information and can be overwhelming to navigate for some users.
It is unclear whether there is a limit on the number of communities or members that can be managed through the platform. Product Description
Pros and Cons
All-in-one software that connects content, email, events, payments, and CRM in one system saves time and increases efficiency.
The activity tracker feature provides insight into community member engagement by updating the database to a CRM that automatically captures online activity and logs engagement.
Customizable branding, site format, page layout, and admin workflows make it easy to build a bespoke community engagement hub to match specific requirements.
The product may not work correctly on outdated devices or browsers, which could limit accessibility for some users.
There is no mention of pricing, so it is unclear whether the software is affordable for smaller organizations.
It is not specified if there is a limit to the number of users or storage capacity, which may limit the scalability of the software for larger organizations.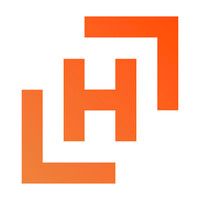 Product Description
Higher Logic Vanilla is an enterprise online community solution that helps businesses grow sales, enhance customer service, and foster loyalty. It's user-friendly and easy to set up, making it the preferred choice for businesses today.
Pros and Cons
Provides 40+ years of design experience to elevate the member experience.
Helps associations to improve member experience, engagement, and marketing.
Helps B2Bs in customer success, customer support, marketing, and advocacy.
It is not clear what the specific features and benefits of the product are.
It is not clear how the product differs from other design solutions in the market.
It is not clear what the pricing of the product is, which can be a barrier to potential customers.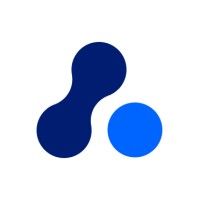 Product Description
Glue up is an all-in-one platform that helps you build and scale your community through events, memberships, CRM, email campaigns, finance, payments and marketing tools.
Pros and Cons
The software offers a range of modules to help grow and manage a community, from membership management to event planning to website solutions.
The platform has a user-friendly interface with customizable options, making it easy to use even for those without advanced technical skills.
Glue Up offers integrations with commonly used tools like Zoom, Salesforce, and QuickBooks, maximizing workflow efficiency.
The pricing details are not readily available on the website, potentially making it hard for potential customers to assess if it is a feasible option for them.
The platform has a heavy focus on event planning, which may not be the primary focus of all organizations, making some of the modules redundant.
Glue Up is a cloud-based software, which means users need to have access to a reliable internet connection to access the software - this may be a limitation for some users in areas with poor internet connectivity. Product Description
Khoros helps brands deliver five-star customer experiences wherever they are. Crack the CX code here.
Pros and Cons
The Digital Contact Center solution can improve agent efficiency and provide automation, which can lead to faster response times and more satisfied customers.
The Social Media Management tool offers content management and governance, which can help maintain brand consistency and ensure that messaging is aligned with company values.
The Resource Center provides a variety of helpful guides, ebooks, and webinars to assist with product adoption, customer education, and ongoing support.
The product offerings are focused on digital customer interactions, which may not be a fit for organizations that prioritize in-person or phone-based customer service.
The Professional Services offering is described as more than just onboarding and implementation, but it's not fully clear what additional value this service provides beyond those initial stages.
While there are a variety of resources available, the product pages contain a lot of information and it may be difficult for potential customers to find exactly what they're looking for. Product Description
Pros and Cons
Offers a variety of classes and workshops for both adults and children.
Provides an open platform for artists and creatives to share their passion.
The studio is a spacious and airy room that is perfect for various events and gatherings.
There is no mention of the cost of the classes and workshops.
The location is only mentioned as being in the heart of the 8th district in Vienna, which may be inconvenient for some.
It is unclear what types of materials and equipment are provided for the classes and workshops, and whether participants need to bring their own.
Missing a tool?
List it here

->
Frequently asked
questions
The best online community management software may vary based on specific needs and goals. However, some popular options include Salesforce Community Cloud, Vanilla Forums, and Lithium. Evaluate features, pricing, scalability, and integration capabilities to find the software that aligns with your business requirements.
Online community management software offers benefits like enhanced customer engagement, streamlined communication, improved brand loyalty, increased customer satisfaction, and access to actionable analytics. It helps businesses build strong relationships with their customers, gain valuable insights, and drive business growth.
The common use of online community management software is to create, manage, and engage with online communities. It helps businesses build relationships with their customers, increase brand loyalty, and gather feedback. Features include moderation, analytics, automation, and tracking to optimize community performance.
When choosing online community management software, consider features like community moderation tools, member management, analytics, integration options, customization options, mobile access, and scalability. These features will help you effectively manage and grow your online community.
Online community management software is used in various industries, including but not limited to healthcare, education, technology, marketing, and finance. This versatile tool helps businesses to build and manage their online communities by engaging with their target audience, gaining valuable insights, and creating a strong brand presence.
The cost of online community management software depends on the features, provider, and scale of service required. It can vary from free plans with basic features to monthly subscriptions starting at $20 to $500 or more. Pricing should also be evaluated based on the size and needs of the community.
Yes, there are free online community management software tools available. Some popular options include Discourse, Flarum, and Vanilla Forums. These free plans often have limitations on features and user numbers. However, they can be a good starting point for small businesses or those with basic community management needs.
Online community management software varies in its level of technical complexity, depending on the specific tool. Some may offer user-friendly interfaces with pre-designed templates, while others may require more technical expertise for advanced features or customizations. However, in general, basic computer skills and an understanding of community management concepts are sufficient to get started. Assistance from support resources may also be available.
How to use this page to find the right software
Identify your needs and requirements from the software. Consider factors like functionality, features, platform compatibility, budget, and any specific industry or personal preferences.
Based on your needs, prioritize the features or functionalities that are essential for your software.
Explore the website link of each software to gather more detailed information about it.
Elevate your marketing campaigns with interactivity
📈 Increase engagement and conversions with interactive emails
✉️ Automate lifecycle email marketing for pin-point targeting with emails
⚡ Nurture leads with fun widgets like spin-the-wheel, quizzes, polls, etc
Early stage startup? These tools might help you
Better emails. less work.
super growth.