Audit your email performance by analyzing the metrics
What will this help with?
Understanding your present campaigns' performance

Identifying email KPIs for your business
How to audit your email metrics?
Go to the campaign dashboard of your email marketing platform or ESP.

Check the overall performance of your campaigns. Some metrics to track are:
Open rate
Click rate and Click-to-open rate (CTOR)
Submission rate
Bounce rate
Unsubscribe rate
Number of contacts
Number of campaigns or emails sent per month
How to audit your email metrics in Mailmodo?
In your Mailmodo account, click on the campaigns tab (Bulk/Trigger) to see the overall performance.

Use filters like triggers (for trigger campaigns), status, and date to track particular campaigns.

Set a goal for your email marketing plan which ties in with your business KPIs (e.g., signups or demos).

Check how your campaigns perform against your brand and industry benchmarks.
BONUS: With the goal-tracking feature, you can track business goals directly in Mailmodo. Read more about how to set it up here.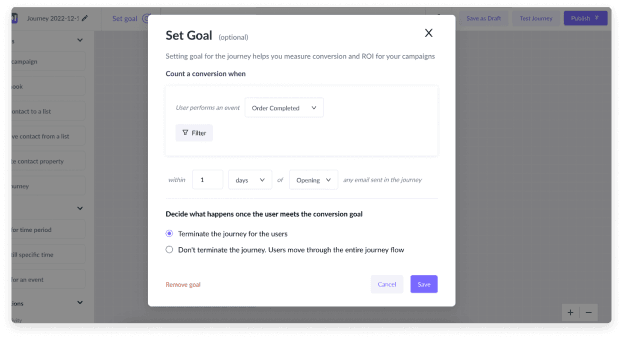 What you should do next
Hey there, thanks for reading till the end. What now?
Complete the task with Mailmodo Take action and complete the task to improve your email performance using Mailmodo. Try it for free for 21 days.

Join the challenge If you want to get daily emails with actionable tasks with step-by-step instructions to stay motivated to improve your email performance then register for the the challenge here.

Need some help? If you have any questions about the task, ask us on our Slack community and get answers from experts. Join the community here.
Complete the tasks and improve your email performance using Mailmodo
Take the 21 Day Email Performance Challenge
In association with
Samar Owais
Email Strategist and
Conversion Copywriter