With so many emerging marketing platforms, is email marketing worth the hype? Does it generate good returns on investments? Or can we engage users with just emails? I would say yes to all these questions.
Why?
Look at these statistics: DMA report 2021 says that 72% of marketers prefer emails to engage with their customers. Moreover, the ROI for email has increased year on year from 40.12 USD (£35.41) to 43.45 USD (£38.33). These numbers show that email marketing is not one of the most prevalent and beneficial forms of marketing, and you leverage it to achieve your business objectives.
So, to help you, we created this guide of all email marketing statistics, which you can use to understand the importance of email marketing and develop your strategy.
Table of contents
General email marketing statistics
Email ROI and conversions statistics
Related guide: How to Calculate and Improve Your Email Marketing ROI
Maximize your email performance with our free ebook
Optimize the right email metrics for higher ROI
Average email benchmark for all industries
Getresponse, Mailchimp, and DMA measured the industry average for all email metrics. The table below is what they found:
| Metrics↓ | Getresponse | Mailchimp | DMA (2016-2020) |
| --- | --- | --- | --- |
| Average delivery rate | - | - | 94.9% |
| Average open rate | 22.02%. | 21.33% | 28.0% |
| Average click-through rate | 2.13%. | 2.62% | 3.8% |
| Average click-to-open rate | 10.12% | - | 14% |
| Average unsubscribe rate | 0.12%. | 0.26% | - |
| Average spam complaint rate | 22.02%. | - | - |
Also, Netcore and Campaign Monitor tried to find out the average statistics of all industries. Here's what they found:
| Metrics↓ | Netcore 2020 | Campaign Monitor 2021 |
| --- | --- | --- |
| Average open rate | 10.28% | 18% |
| Average click-through rate | 0.5% | 2.6% |
| Average click-to-open rate | - | 14.1% |
| Average unsubscribe rate | - | 0.1% |
Deliverability rate
Global inbox placement rate stands at 83% in 2019 Q4, while the spam placement rate was 7% - Validity report 2020.
Email client statistics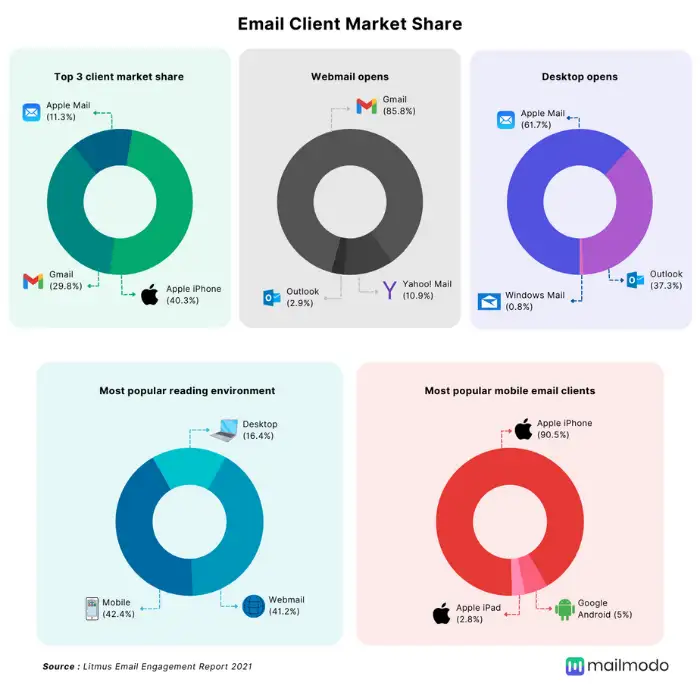 B2B email marketing statistics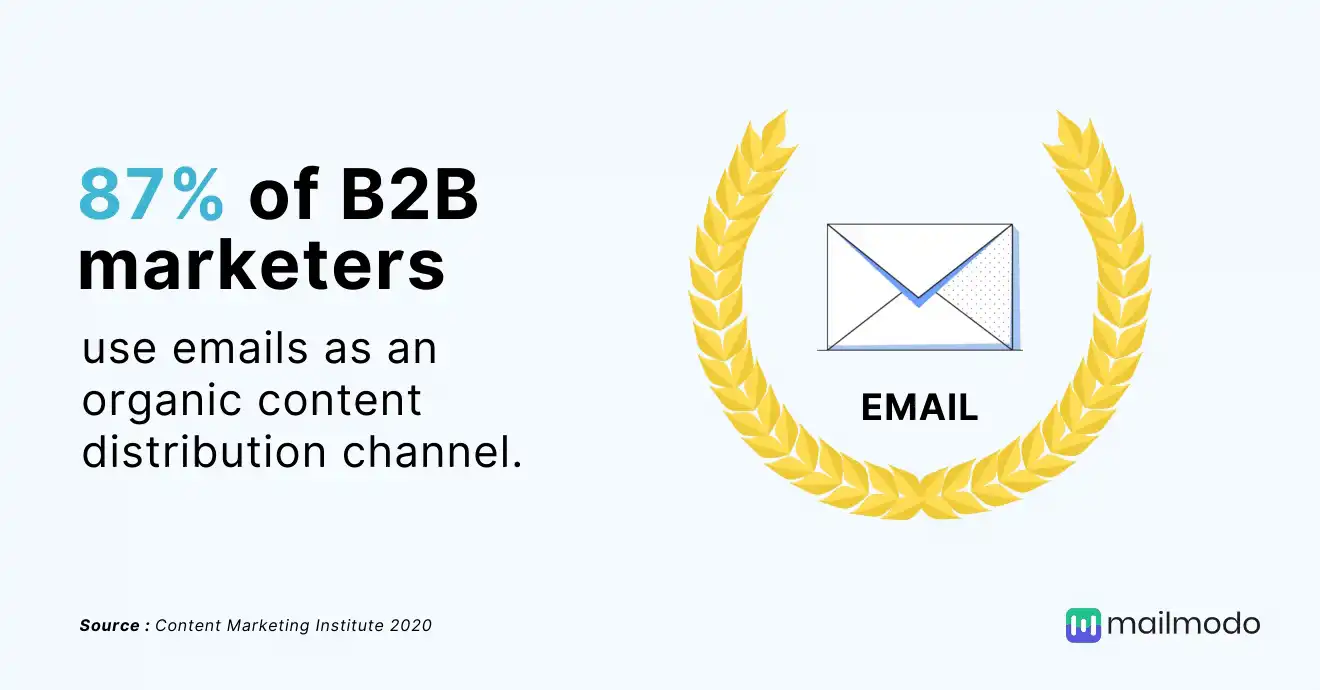 Related guide Your One-Stop Guide For B2B Email Marketing to Drive Sales
B2C email marketing statistics
Related guide: A Comprehensive Guide To B2C Email Marketing
Email content statistics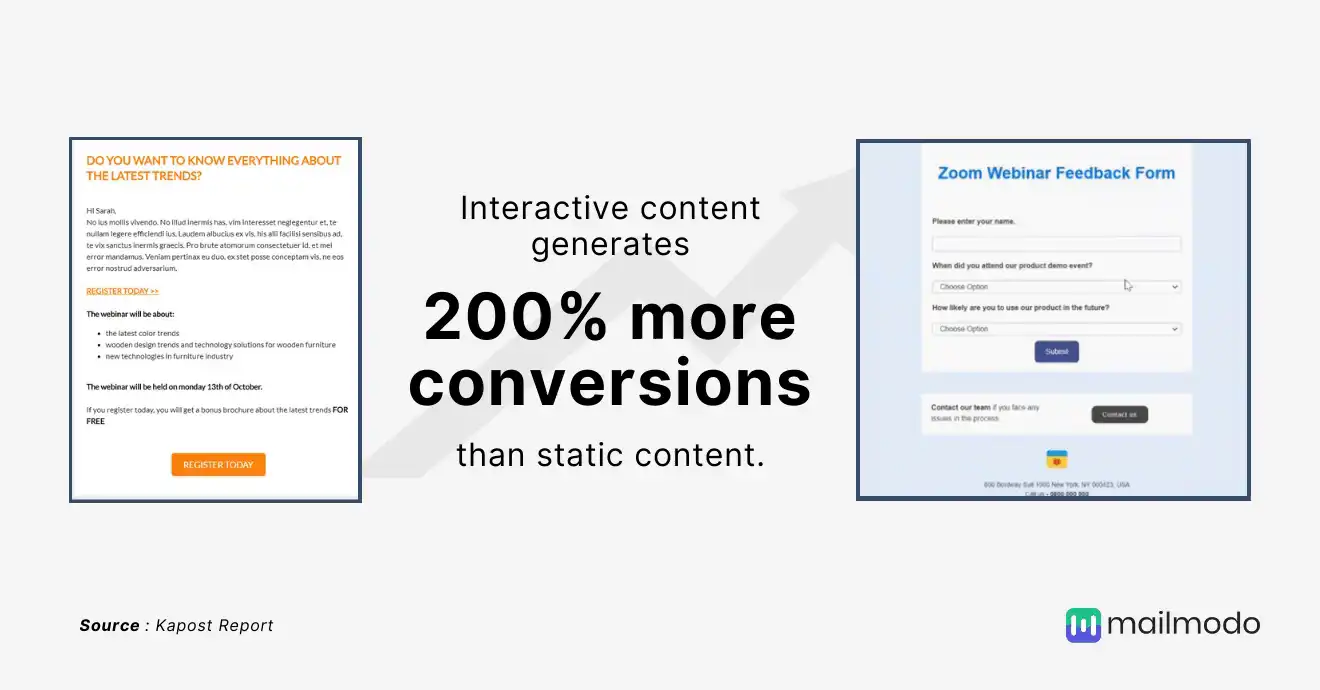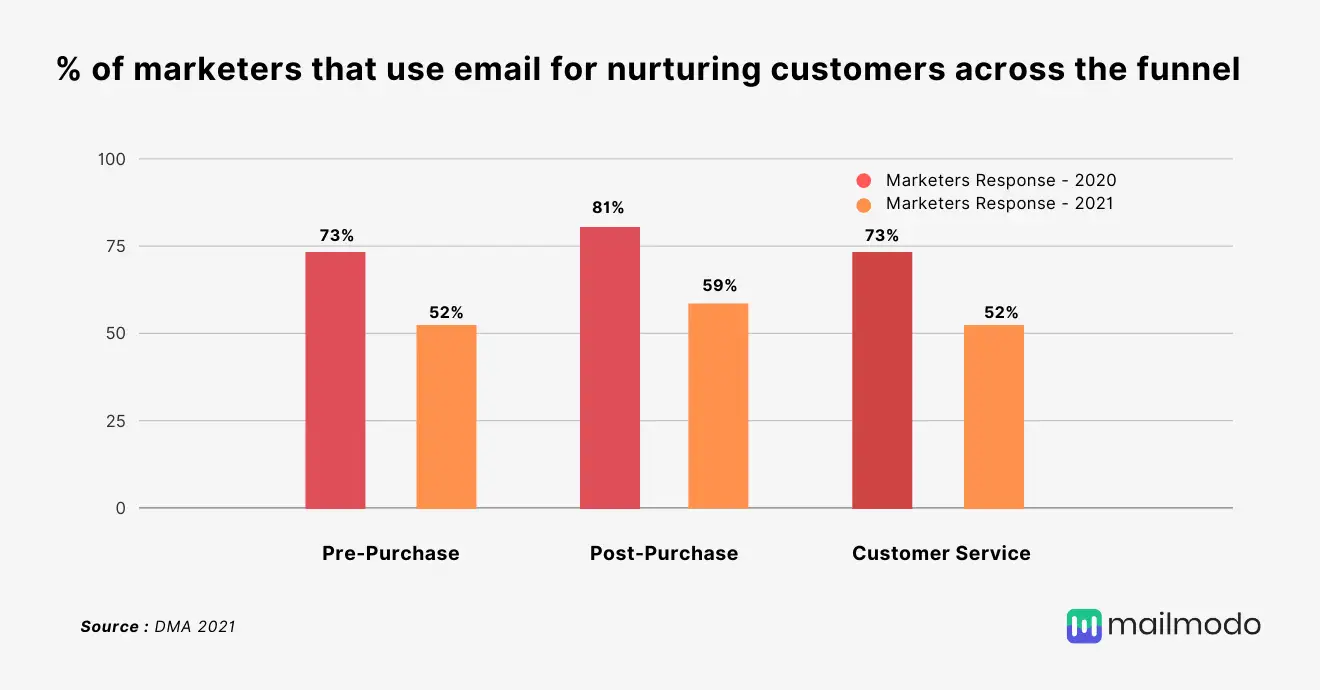 Email accessibility statistics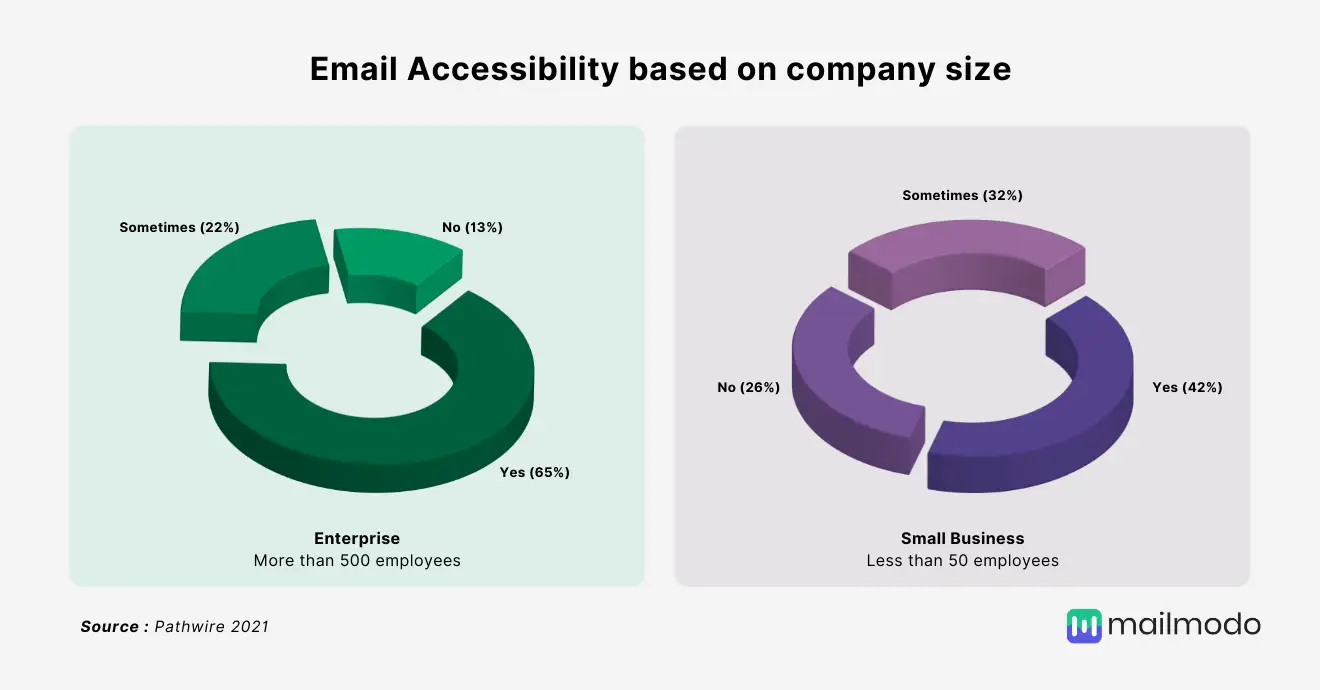 Email performance tracking statistics
Best day and time to send emails
Email frequency statistics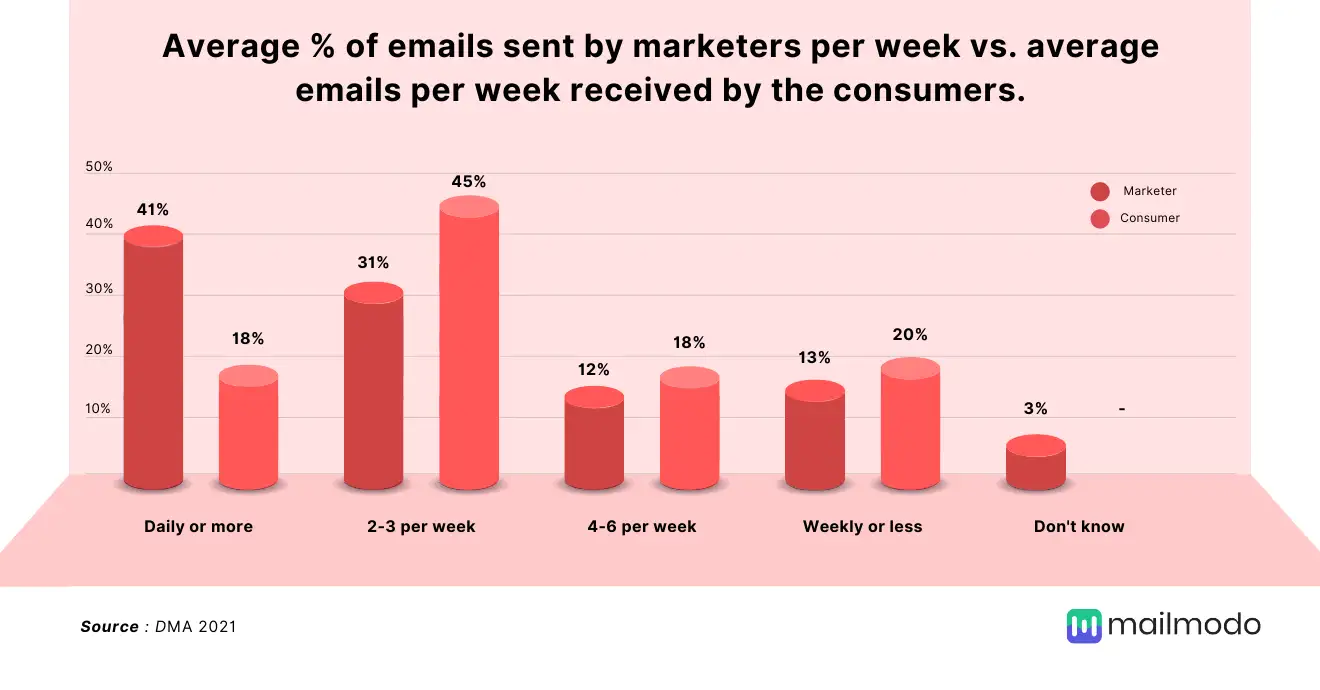 Email sign up statistics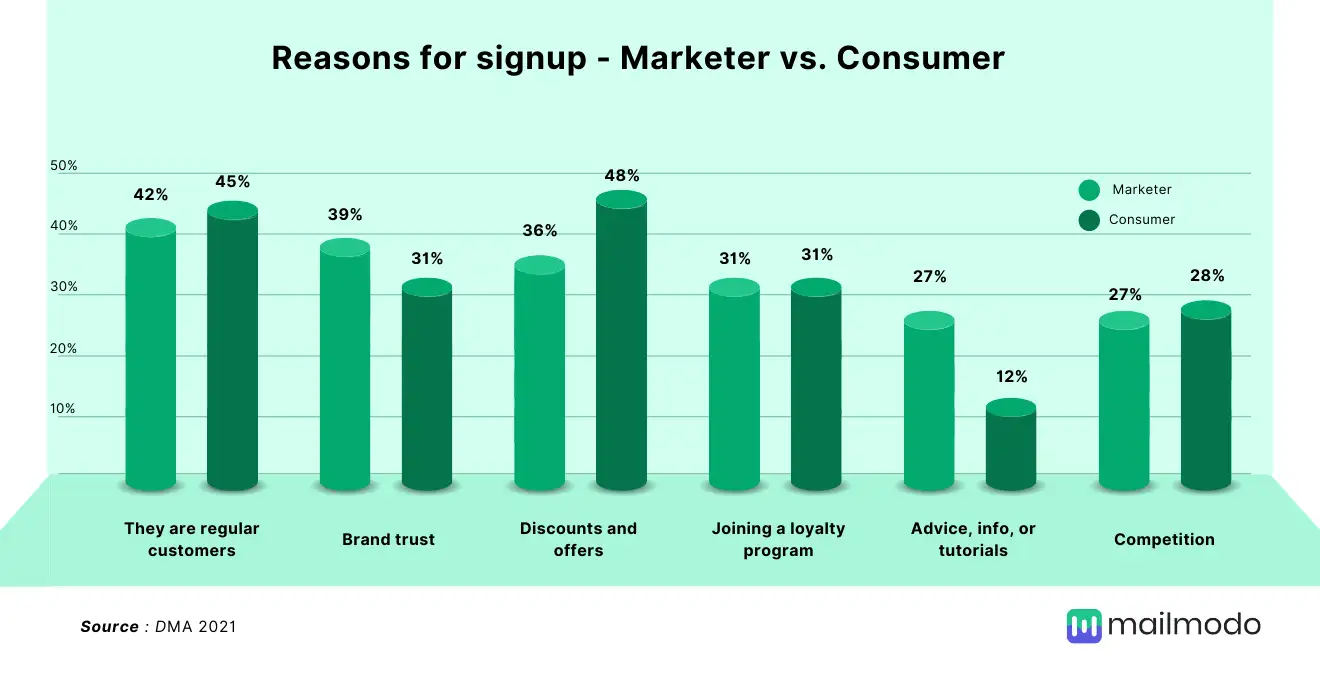 Unsubscribe statistics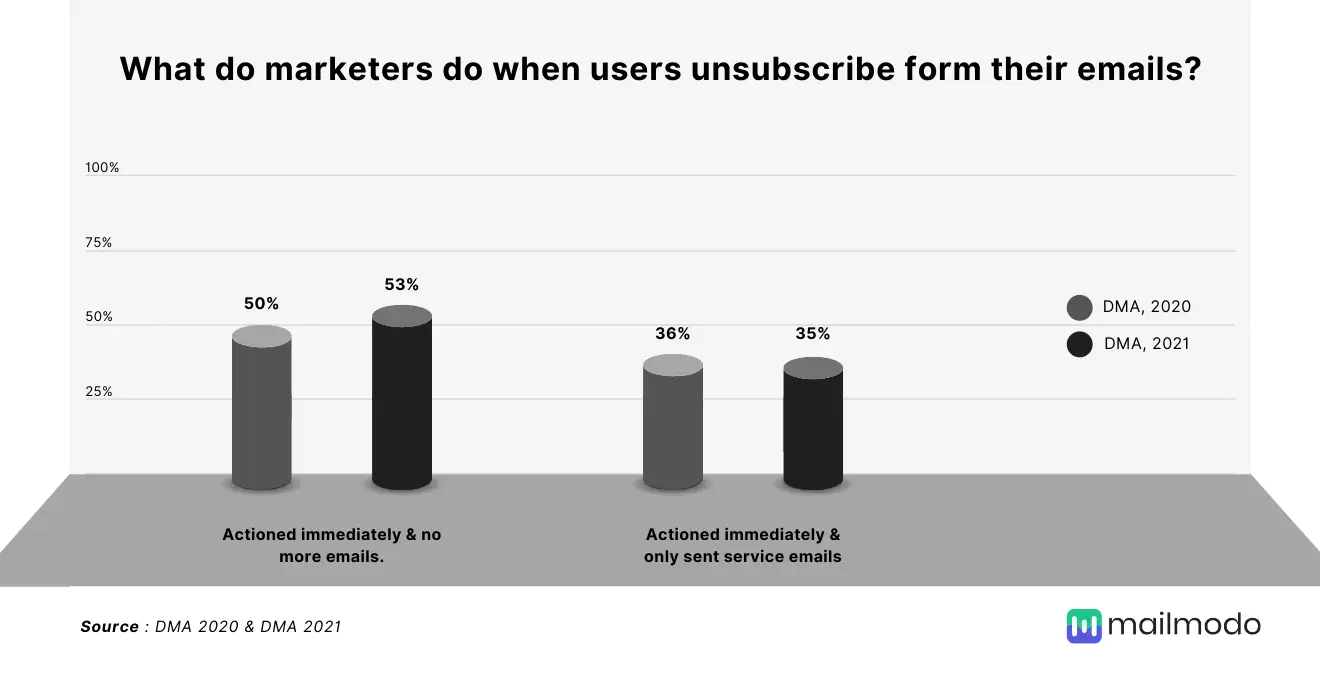 Email personalization statistics
Automation and segmentation statistics
Device related statistics
AMP email statistics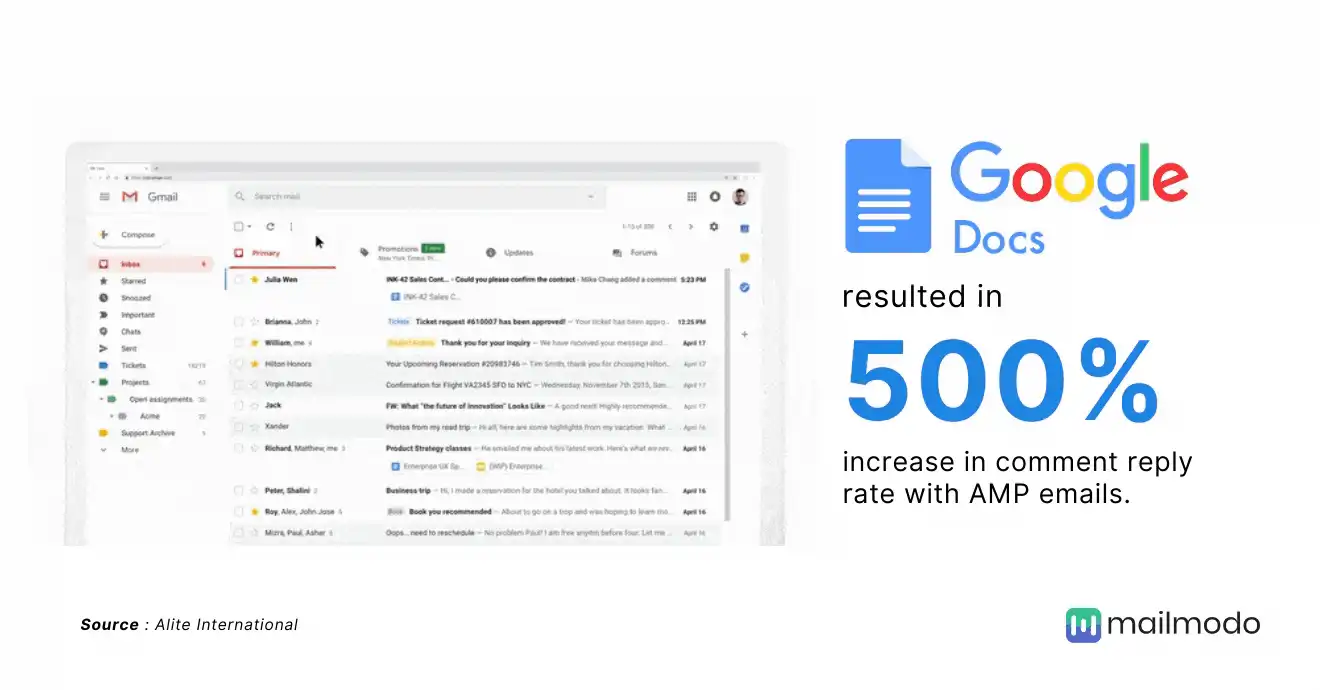 A/b testing statistics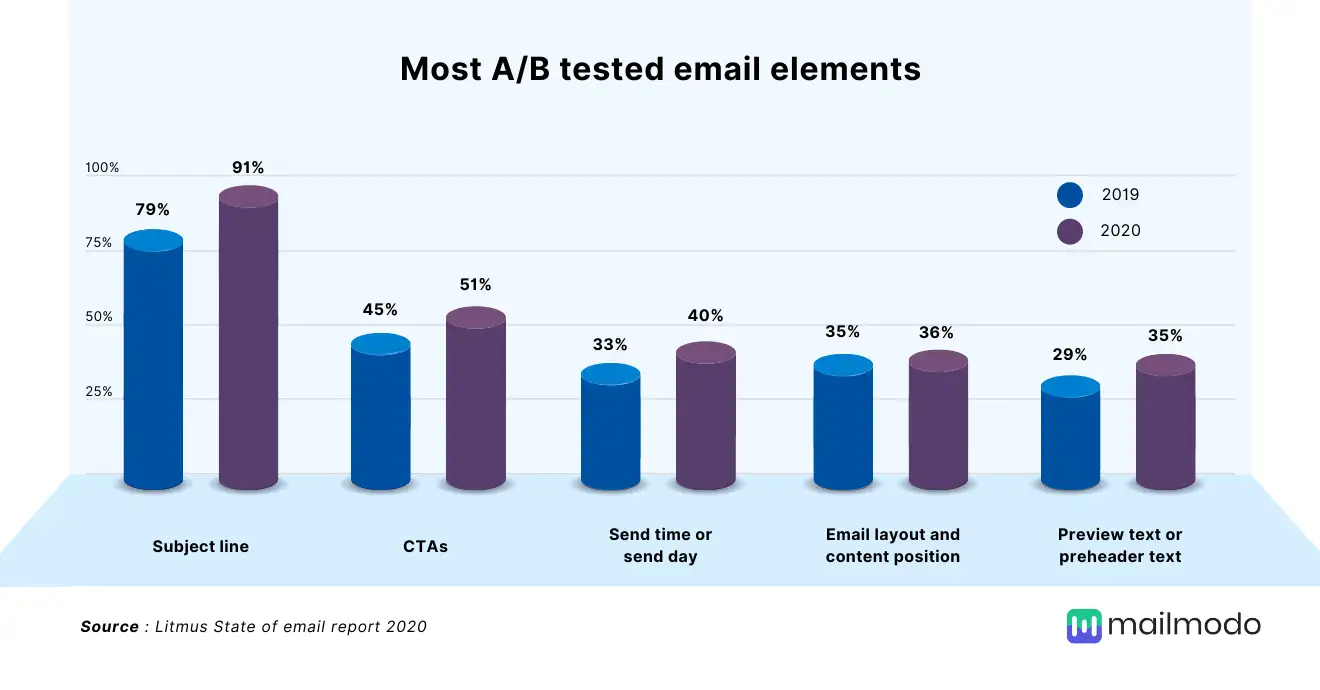 Open Rates: Pre and post-Apple's Mail Privacy Protection (MPP)
Sparkpost has witnessed an increase in open rate after Apple MPP went into effect. Earlier open stands at 38%, but the opens shoot up to around 46% after the MPP policy.
Get a sample AMP email in your inbox
Experience the power of interactivity right now
Wrapping up
With these statistics, you can bolster your lead gen efforts even further as you now have data to back your claims. And in the future, whenever you feel like you need a good list of email marketing statistics, you can always refer to this article.
We will also keep updating this whenever there is any new data will be available.
What you should do next
Hey there, thanks for reading till the end. Here are 3 ways we can help you grow your business:
Talk to an email expert. Need someone to take your email marketing to the next level? Mailmodo's experts are here for you. Schedule a 30-minute email consultation. Don't worry, it's on the house. Book a meet here.

Send emails that bring higher conversions. Mailmodo is an ESP that helps you to create and send app-like interactive emails with forms, carts, calendars, games, and other widgets for higher conversions. Get started for free.

Get smarter with our email resources. Explore all our knowledge base here and learn about email marketing, marketing strategies, best practices, growth hacks, case studies, templates, and more. Access guides here.