When it comes to email marketing and giving the best possible customer experience to get more sales with little effort, transactional email APIs have emerged as indispensable tools. From order confirmations to account notifications, their versatility empowers businesses to deliver vital information reliably and efficiently. Let's delve into the myriad of use cases demonstrating how these APIs revolutionize email marketing and customer service.
Table of contents
Transactional Email API use cases
This resource will help you to explore various transactionale email use-cases for Mailmodo API
Mailmodo API for Transactional Emails can be used for various trigger email sequences for subscriber engagement and marketing. Some of the most popular use cases are as follows.
Account Notification Emails
Help your customers with timely alerts and notifications for activities related to their accounts with these transactional emails.
Account Notification Email Template
Email Verification for opt-in
Send verification emails to your new subscribers to verify their email address as part of a double opt-in process.
Email Verification for Opt-in Template
Password Reset Emails
Trigger these emails when user requests for resetting their account passwords on account of forgetting password or any other issues.
Feedback and Review Emails
Collect post-purchase feedback and reviews inside emails with interactive forms.
Onboarding Emails
Send personalised welcome email sequences every time a user signs up to encourage product adoption and build your brand.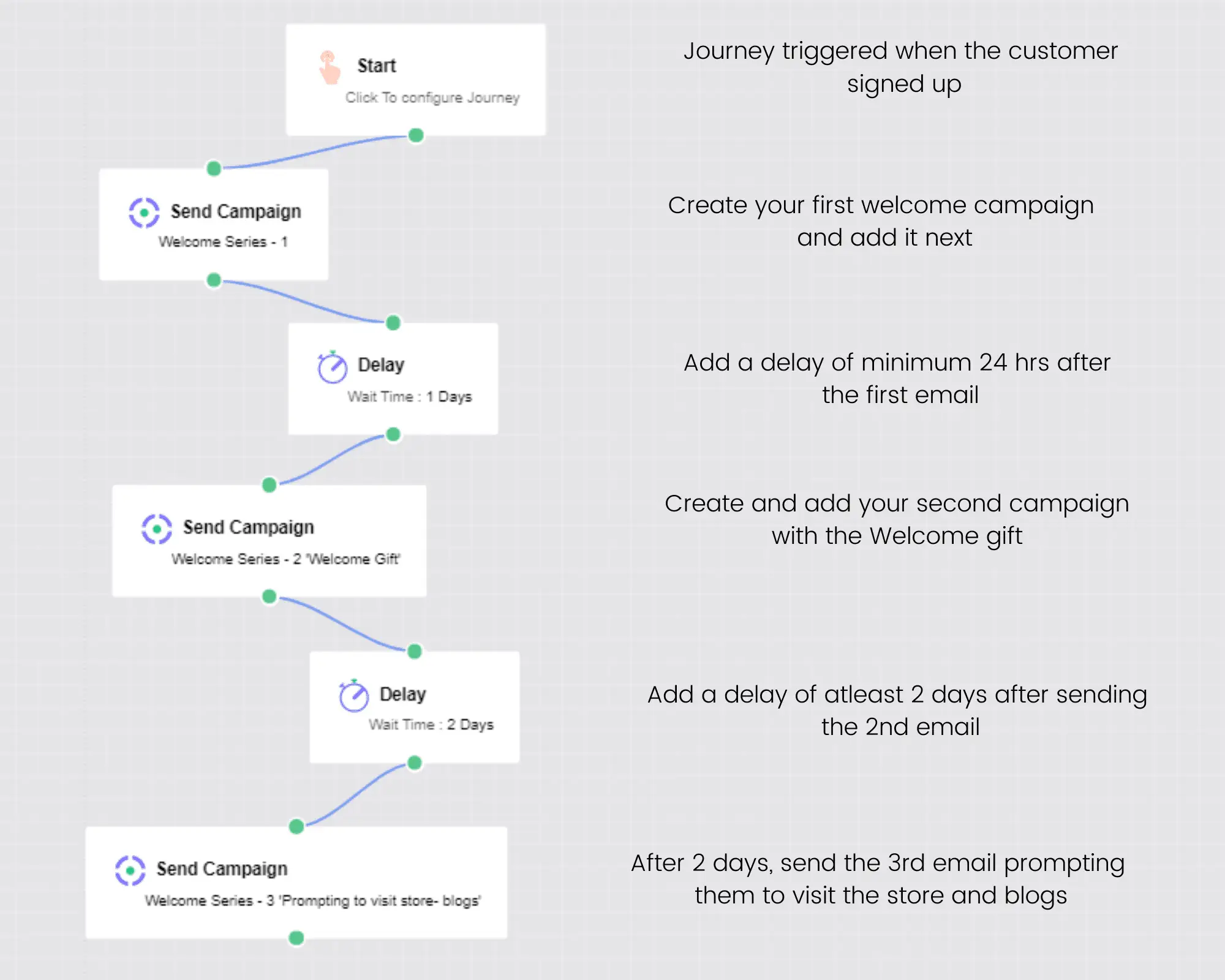 A Sample Onboarding Email Automation Journey
💐 You can reach out to our Email Marketing Expert team to help you create customized and relevant onboarding automation journey for your subscribers. Contact Us
Getting started with Mailmodo API for Transactional Emails
Integrate Mailmodo API keys and setup your transactional email in the shortest time. Guide to Getting Started with Mailmodo API
More Resources for Email marketing
📌 Email Automation using Journey
📌 The Definitive Guide to AMP for Email
📌 How AMP for Email Creates Customer Journey Shortcuts
📌 Welcome Email Series for E-commerce and D2C Brands
🧐 Queries?
Feel free to reach out at support@mailmodo.com to get help from our team of in-house experts. Or simply reach out to us via chat. 🙂