Ruby was checking her inbox to get the latest email marketing news during her lunch hours. As she was scrolling, an email popped right at the time with content that she wanted.
Her reaction was, "Wow! this person really knows the timings!" 🕤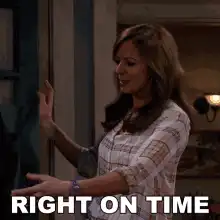 If you want to give your user such an experience, you need to master the art of sending emails at the right time.
But how do you find the right timing? This guide will help you do that. We will discuss the factors that will determine what time your subscribers might read your email and the most proven and tested emails send timing statistics and help you work out timings that work best for you.
Table of contents
Why should you care about the timing of your emails?
If you send emails at a time when your audience is not active, then you are losing on potential sales or user engagement.
For example, say you send emails on Wednesday at 10 a.m. every week, but your users do not check their inbox until noon. So then, what do you think will happen?
Your emails will get lost in the pile of emails in your users' inboxes. Hence, they will not be aware that they got an email from you.

If your emails are not getting opened, then your click-through rate will also decline.
To prevent this from happening, you should send bulk emails at the time when your users are most active, and the chances of engagement are high.
But when is this? When do your subscribers read and engage?
You might have googled, "best time to send emails," but after scrolling through the tons of articles, you end with the answer: it depends.
And the truth is it does. It depends on many factors that might influence your user's response to your email.
Factors that influence the send timing of your emails
There is no one variable that you can optimize and see better engagement and more opens and reads for your emails. Instead, many variable influences the send timing, and thus, you must familiarize yourself with all of them:
Maximize your email performance with our free ebook
Optimize the right email metrics for higher ROI
Demography 👥 of your audience
Each of your subscribers is unique and the difference in age, gender, ethnicity, etc, will directly impact when users will view their emails.
For example, youngsters usually stay up late so they might open their emails during the night but this cannot be said for those in their late 40s or 50s.
Time zone 🕒 of your audience
If you are sending emails globally, then the time zone will affect the email metrics.
For instance, the Indian Standard Time of 1 pm will be 2:20 a.m. on the same day in Eastern standard time. There is a huge gap between both the timings.
Therefore, if your emails are not optimized for the recipient's time zone, you will not get the desired results.
Industry 🏬
The industry that you serve influences your send timings as users working in the industry with Industries with night shifts.
For example, security staff users might not view their emails until evening or afternoon.
User habits and lifestyle
Users have different habits, routines, and lifestyles that influence email opening times.
For instance, some of them open email during their lunch hours while others check their inbox first thing in the morning. So each of your subscribers is unique and thus, your email send timings might work for one but not for the others.
Type of email you are sending
Your send timings also get influenced by the type of emails you are sending. The email is divided into three categories which are:
Newsletters - You might send newsletters weekly, bi-weekly, or monthly. Since newsletters are long and informative, users take their time to go through the newsletter. So, sending emails on a workday early in the morning might not get you higher open and click-throughs.

Sales pitches emails: As these emails aim users o take a specified action, sending these emails when users are most active and engaged will get you higher opens and clicks

Transactional emails: These emails should be sent within a few seconds of the user's action. So, there isn't exactly perfect timing. If you delay even by a few seconds users might not find them.
What is the best day to send emails 📅
Even though there is no fixed formula to get the right time to send emails for higher open and click rates, you can still get some idea from these statistics.
| Companies | Their best days |
| --- | --- |
| Omnisend | Thursdays followed by Tuesdays |
| Getresponse | Tuesday, and Monday |
| Netcore | Friday |
| Campaign monitor | Friday |
| CoSchedule | Tuesday, Thursday, Wednesday |
| Hubspot | Tuesday followed by Monday and Wednesday |
From the above table, you can conclude that Tuesdays and Thursdays get the highest open and click-through rates.
However, as discussed above, these organizations serve different industries, and their users are from different geographical locations. So, even though you can use these statistics as a reference, relying entirely on them may not get you the desired result.
Sendinblue broke down its findings regarding the best day to send an email for higher clicks by industry:
| Industry | Best day to send emails for higher clicks |
| --- | --- |
| Ecommerce | Wednesday |
| Software/SaaS | Wednesday |
| Marketing Services | Wednesday |
| Offline Retail/Hospitality | Thursday |
| Professional Services (B2B) | Tuesday |
| NGOs (Nonprofits) | Tuesday or Wednesday |
What is the best time to send emails 🕐
If you offer a weekly or monthly newsletter, that message should arrive at a predictable time every week or month. Sending these messages at the wrong times will hurt engagement and make it harder to reach your campaign goals.
| Companies | Their best time of the day |
| --- | --- |
| Omnisend | Open rates peaked at 8 am, with an average of 20.32%. |
| Getresponse | 1 pm brings the best results, followed by typical commute hours in the morning and afternoon. |
| Campaign monitor | 9 –11 am |
| CoSchedule | 10 am, 8 pm, 2 pm, 6 am |
| Hubspot | 11 am |
According to Sendinblue, the best time to send an email for an industry are as follows:
| Industry | Best time to send emails |
| --- | --- |
| Ecommerce | 10:00 am |
| Software/SaaS | 2:00 – 3:00 p.m |
| Marketing Services | 4:00 p.m |
| Offline Retail/Hospitality | 8:00 – 10:00 am |
| Professional Services (B2B) | 8:00 – 10:00 am |
| NGOs (Nonprofits) | 3:00 – 4:00 pm |
| Overall | 10:00 am or 3:00 pm |
So, these statistics give many variations for the best time to send emails which might seem confusing to you.
Right? But you shouldn't feel intimidated by all this data as it gives you some ideas you can begin with. Besides, if you want to find the right timings, then we suggest you read on.
How to decide the best time to send emails to your email list
Test. test. Test.
Why?
There is no thumb rule
Every email campaign, every email audience is/are unique. Therefore, no thumb rule can justify any particular sent time. So we have to test.
Find out a different or unique time slot
If you've read the best guide on send time, then others might have too. Everyone sends emails as per the data above, users will receive a chunk of email at 10 a.m. on a Friday.
Guess what will happen? They will get annoyed with so many emails and delete them all. It means you should select a slightly different time slot to send your emails. Like you can send emails at 10:20 a.m. instead of 10 a.m. Users might view and click on your emails after deleting all the emails they got around 10 a.m.
A/B test your email sent times
Following the advice on the internet may completely backfire, but you won't sustain for long if you don't find out which timing gets you the best results.
But experimentation is the key, and if you don't try something new, something different, you will never find out, right? So, try a/b test different time slots and days to find the right one for you. However, you must test one variable at a time so that your results don't get skewed.
Coschedule has created a checklist to test your next 12 emails. You can use this checklist to get started if you have no idea where to begin.
Best practices to find out best send timings
Here are some best practices that will help you find the "right one" for you. We meant the timings 😁
Carry out audience segmentation
As every fingerprint is unique, so are your subscribers. Your email list will have a mix of users having different ages, job types, geographical locations, habits, etc. So, you can't say you will get a higher click-through rate if you send an email at 11 a.m. on a Thursday.
To get better send timings, you need to segment your audiences based on their demographics, geography, behaviors, and psychographics.
To know more, you can read our guide on audience segmentation
Keep an eye over send time and the delivery time
When you hit the send button, the email gets to the recipient's server from your mail server. In addition, emails also pass through many spam filters before they get delivered to the recipient inbox.
Sometimes this process might take some time, and a discrepancy arises between the second and delivery times.
Many email marketers may overlook this discrepancy which affects the send timings and hence, the email campaign performance. So, if you want to get the optimal send timing, you should look at your email send and delivery timings.
One other way to optimize send timings - use send time optimization
Send Time Optimization (STO) is an AI-driven add-on for your email campaigns, which analyzes the email responses of every recipient about the campaign launch time, and then sends the next email at the optimal time for them. It uses machine learning to analyze your contacts' behavior and identify the times when they are most responsive.
Get a sample AMP email in your inbox
Experience the power of interactivity right now
How does time optimization work?
Suppose you want to send an important AMP feedback survey to John for your recent product update, and you want to ensure that he not only opens it but reads it and fills it out. So, this is how STO will help you:
You go into your chosen email service provider and switch on the send time optimization feature.

Now, once you hit send, your ESP will analyze the data on John and determine which day and time he is most likely to open your message.

In this hypothetical scenario, let's say - Thursday at noon IST is the perfect spot.

So, with STO, your email will be sent at this exact time.
A feature like send-time optimization provides value by analyzing the data and finding the right time for your emails. In addition, you can use this feature to improve your email metrics, such as click-through rates.
Key takeaways
So, in the end, we advise you not to follow these statistics or your competitors blindly as you will get nowhere with that.
Instead, focus on your target audience and other factors that we discussed above. A complete understanding of all these factors will help you optimize the timing to improve the performance of email marketing campaigns.