Best Influencer Marketing Platform in 2023
Are you looking for an Influencer Marketing Platform for your business? You have come to the right page. This guide will help you discover the best Influencer Marketing Platform of 2023 and along with a deep dive into their features, pricing, rating, etc.
What is Influencer Marketing Platform?
An influencer marketing platform is a software that connects brands with social media influencers to promote their products or services. These Platforms provide tools and analytics to help brands find relevant influencers based on their audiences, engagement rates, and niches. Influencer marketing platforms enable brands to manage influencer campaigns, track performance, and measure the impact of influencer marketing on their bottom line. By leveraging influencer marketing platforms, brands can reach a wider audience and build trust through authentic product recommendations from trusted influencers.
How Influencer Marketing Platform work or function?
An influencer marketing platform is an online platform that connects brands with influencers in order to promote their products or services. These platforms offer a way for brands to easily find and work with relevant influencers, while also providing metrics and analytics to measure the success of influencer campaigns. Influencer marketing platforms streamline the process of influencer outreach and help brands to build relationships with influencers for long-term partnerships. By leveraging the reach and credibility of influencers, brands can effectively reach and engage with their target audience.
Benefits of Influencer Marketing Platform?
Benefits of influencer marketing platform:
Influencer marketing platforms can help identify and connect with relevant influencers for your brand or product.
It can also streamline the influencer outreach process and automate campaign management.
These platforms offer data and analytics for tracking and measuring the ROI of influencer campaigns.
Using an influencer marketing platform can improve brand credibility and reach new audiences.
How we curated this list
We conducted extensive research to identify a wide range of software options within each category. This involved exploring online resources, industry publications, software directories, and user reviews. Please note that the pricing and features mentioned here are subject to change. We recommend you to visit the product website for the latest information before making a decision.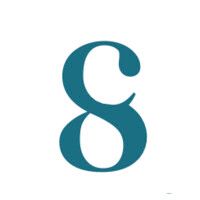 Product Description
Pros and Cons
The product provides a complete influencer marketing platform with tools and services.
It offers data-backed insights to streamline decision-making and accurately forecast and predict impact across campaigns to increase ROI.
The company is recognized as the #1 enterprise leader in influencer marketing with an all-in-one comprehensive technology that can enable full-funnel transparency across all campaign aspects.
The product may be too comprehensive or sophisticated for small-sized businesses or those with a limited budget.
Some features or integrations may require additional fees or subscriptions, making it less accessible for some users.
The product is heavily focused on influencer marketing, which may not be suitable for companies or industries that have different marketing strategies or priorities.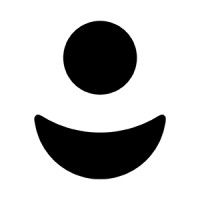 Product Description
Looking for the best influencer marketing software? Try our AI-powered influencer marketing platform for influencer payments and more.
Pros and Cons
GRIN offers a full suite of features for influencer marketing, including content management, reporting and analytics, and product seeding, to help brands execute successful campaigns with content creators.
The platform simplifies influencer payments and provides real-time ROI reporting, making it easier for brands to manage their relationships with influencers and demonstrate the success of their campaigns.
GRIN is a SaaS company that offers multiple pricing tiers, making it accessible to both small and large businesses.
The passage is quite lengthy and contains a lot of information, which may overwhelm some readers and make it difficult for them to understand the product's key features and benefits.
While the platform offers integrations with various software solutions, it may not be compatible with all of the tools that a brand uses, requiring additional work to integrate with existing systems.
The passage does not provide information on customer support, which is crucial when using a digital platform. It would be useful to know if GRIN offers customer service and how users can reach out for assistance.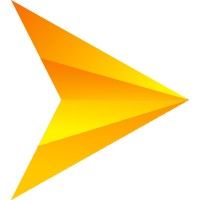 Product Description
The #1 all-in-one influencer marketing platform for enterprise consumer brands creating social proof at scale—discover, activate, manage, measure ROI and more.
Pros and Cons
Mavrck is an all-in-one influencer marketing platform that can easily manage and scale influencer programs.
The platform offers built-in creator identification and authentication, content management, and ROI measurement to streamline influencer management.
The platform facilitates influencer payments and measures campaign performance with real-time analytics to help users scale and optimize their investment through content syndication.
The pricing for Mavrck is not mentioned on the website, which may deter some users who are looking for transparency.
The platform seems to cater primarily to retail, CPG, food & beverage, e-commerce, fashion & apparel industries, which may not be suitable for users outside these industries.
The platform may require a learning curve for users who are not experienced in influencer marketing, which may need additional resources or professional services to fully utilize the platform's capabilities.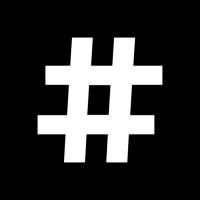 Product Description
Get matched with creators, launch campaigns, and run creator whitelisting—in one platform. Influencer marketing is now safe, easy, and fast.
Pros and Cons
#paid allows businesses to tap into a network of creators to quickly scale and drive return on advertising spend for campaigns.
The platform provides measurable awareness through direct sales.
#paid offers an easy setup with guaranteed creator matches and the ability to cancel anytime.
The platform seems to be primarily focused on social media advertising rather than a variety of advertising channels.
There are few details on how #paid selects creators or measures their performance.
The pricing model is not mentioned in this passage, so it is unclear if it is a cost-effective option for smaller businesses.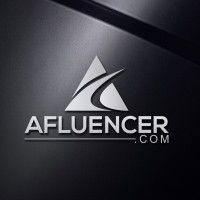 Product Description
Are you a social influencer who needs help finding the best influencer programs? Afluencer is a leading marketing resource platform online for merchants and influencers!
Pros and Cons
Provides a platform for influencers and brands to effortlessly connect with each other.
Offers access to a diverse pool of influencers across various industries and niches.
Simplifies the negotiation and contract agreement process between brands and influencers.
Some influencers may charge high fees, making it difficult for smaller brands to afford them.
Limited options for small businesses with a lower budget.
Some influencers may not have as genuine of a following as they claim, leading to ineffective marketing campaigns.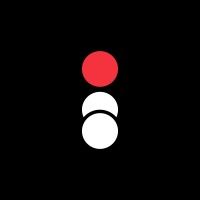 Product Description
impact.com - the world's leading partnership automation solution discovers, manages, protects, optimizes all partnership channels reaching true exponential growth.
Pros and Cons
The impact.com platform handles the entire partnership life cycle across any partnership type, making it versatile and useful for a variety of businesses.
The platform allows for partnership automation, which can expand programs and scale partnerships, including affiliates, influencers, and mobile apps, among others, helping to grow businesses rapidly.
Impact.com provides real examples of customers' success stories, showing how the platform can help drive growth through partnerships.
The passage does not provide information on pricing, making it difficult to determine if the platform is cost-effective for small or medium-sized businesses.
It is unclear if impact.com offers a free trial or demo, making it difficult to gauge the platform's usefulness before purchasing.
The passage does not provide more detailed information on how exactly impact.com protects and monitors programs from bad actors seeking to defraud the program.

Product Description
Search and find TikTok and Instagram influencers in our spam-checked influencer database. Use our tools to search, vet and track your influencer marketing campaigns.
Pros and Cons
inBeat offers a powerful influencer search engine that allows users to search for Micro-Nano influencers quickly and easily.
The platform features a spam-checked database of influencers, ensuring that only genuine profiles are added to the database.
inBeat's UGC Studio provides brands and agencies with a fully-managed platform to create UGC that converts.
While inBeat offers several free tools such as the engagement rate calculator and fake follower checker, some features are only available on premium plans.
The platform is primarily focused on Instagram and TikTok, which may limit its usefulness for those seeking influencers on other social media platforms.
Some users may prefer to work directly with influencers or talent agencies, rather than using a database to find suitable influencers.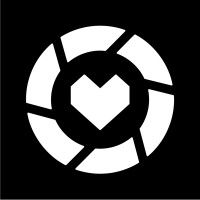 Product Description
Shop the latest in fashion, home, beauty, fitness from LTK influencers you trust. Workwear ideas, wedding guest dresses, travel looks and so much more.
Pros and Cons
LTK aims to monetize digital content creation for creators, brands, and shoppers, driving more than $-6B in annual brand sales through the power of distributed original content.
LTK provides end-to-end strategic guidance and in-depth data to brands, empowering them to optimize their promotional impact and increase sales.
LTK is a global community consisting of more than 650 team members, 200,000 top-tier creators in 165 countries, and has expanded its reach with operations in Brazil, France, China, South Korea, Germany, Australia, Italy, Spain, and the Netherlands.
The passage focuses more on the achievements and history of LTK, and it is not entirely clear what the product is exactly and how it operates.
The passage mentions that LTK is an invitation-only education and networking event, which may restrict access to some brands and creators.
While LTK claims to have forever changed shoppers' buying experience, the passage does not provide enough information about how it has achieved this and what sets it apart from other online shopping platforms.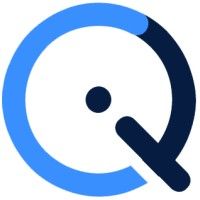 Product Description
CreatorIQ | Creator Intelligence Cloud
Pros and Cons
CreatorIQ offers a variety of features like community discovery, content capture, campaign management, influencer onboarding, and competitor benchmarking that help in growing and managing influencer marketing programs.
The platform provides comprehensive data, insights, and reporting to measure the success of influencer campaigns and inform strategies.
CreatorIQ integrates with other tools and platforms through API integrations, making it easy to manage influencer marketing activities in one place.
CreatorIQ might be costly for small businesses or individual influencers who have a limited budget to spend on influencer marketing software.
The software might have a learning curve for beginners. It could take some time to get familiarized with all the features, integrations, and data provided by CreatorIQ.
CreatorIQ may not be suitable for businesses looking for a quick fix for their influencer marketing needs as it offers a wide range of features that might require more time and effort to implement effectively.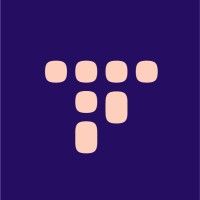 Product Description
Use Traackr's influencer marketing software to find influencers, manage influencer campaigns, and access insightful reporting. Built to handle the most complex programs, yet nimble enough for small teams that need to do it all.
Pros and Cons
Provides a comprehensive solution for influencer marketing, including discovery, campaign management, influencer collaboration, reporting, and more.
Offers the largest global influencer dataset, one-of-a-kind market benchmarking, and a team of experts to help make smarter investments.
Provides insights and tools to improve program management, influencer selection, brand safety, and more.
Pricing information is not readily available, which may make it difficult for small businesses or startups on a limited budget to utilize the platform.
The product may be too complex or advanced for some users, requiring a significant learning curve and training to use effectively.
Some use cases and features of the product may not be relevant or useful for all businesses, depending on their specific marketing goals and strategies. Product Description
Klear is a powerful and easy-to-use influencer marketing platform that handles even the most advanced needs in a delightful and intelligent way.
Pros and Cons
Klear allows you to find influencers with ease by providing advanced filters and smart AI, allowing you to access 30+ million influencers across multiple platforms.
Klear provides real-time influencer analytics including True Reach, engagement, and audience demographics, helping you find the perfect fit for your brand.
Klear's one portal for all your influencer communication needs allows you to manage relationships and communicate with influencers effortlessly.
It is unclear how much Klear's services cost or if there are any pricing plans available on their website.
Klear's focus seems to be on Instagram, YouTube, TikTok, and Twitter influencers but it is unclear if they support other platforms.
Some users may find Klear's advanced filters and smart AI overwhelming or intimidating to use. Product Description
Discover, track, and measure your best influencer relationships with an influencer marketing platform built to grow your business through earned media.
Pros and Cons
Comprehensive influencer marketing analytics platform - provides valuable insights and data for brands to make informed marketing decisions.
Provides a 30-day free trial - this allows potential customers to try the product before making a purchasing decision.
Great customer success - based on the testimonials provided by current users, Tribe Dynamics offers best-in-class services to its users.
No information on the pricing of the product - potential customers have to schedule a demo to learn about the pricing.
Targeted towards beauty and fashion industries - it is unclear if the platform is effective for brands outside of these industries.
No details on how the software works - there is no information on the user interface or how the software integrates with existing workflows. Product Description
Multi currency business account, for start-ups & SMEs, to manage your company spends & expenses, accounts receivables & payables, invoices, bills, corporate cards & cross-border payments.
Pros and Cons
Provides mental health, addictive disease, and developmental disability services to citizens in several counties.
Offers a variety of services including peer support, outpatient counseling, and medical services among others.
As a National Health Service Corps site, they accept Medicaid, Medicare, and Children's Health Insurance Program (CHIP).
It is only available to citizens in the specific counties mentioned.
The specific costs of the services provided are not mentioned.
It is unclear how accessible the services are, such as whether they have long wait times or limited availability of appointments. Product Description
Data-driven Influencer marketing platform for brands & agencies that helps to find the best influencer, analyze the market, track and measure influencer campaigns.
Pros and Cons
An extensive influencer database with up to 75.7M+ profiles to choose from.
Detailed analysis of audience demographics and fraud detection help in selecting authentic influencers.
Offers an all-in-one solution for influencer marketing including influencer discovery, analytics, campaign management, and market analysis.
Pricing is not mentioned on the website.
The user interface might be overwhelming for beginners.
Focuses on Instagram, YouTube, TikTok, Twitter, and Twitch only, and doesn't cover other social media platforms.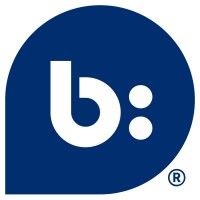 Product Description
Bazaarvoice enables brands and retailers to leverage the voice of the customer, manage user-generated content at scale, and engage shoppers from discovery to purchase.
Pros and Cons
Provides a platform for collecting user-generated content (UGC) for products, which can be used for reviews and visual marketing.
Offers a wide range of services to help drive revenue and optimize strategy.
Provides a hub of resources such as case studies and guides on how to engage customers and improve brand loyalty.
Some services, such as Managed Sampling, may require additional investment and resources.
The platform may be overwhelming for small businesses with limited marketing resources.
The platform is primarily designed for e-commerce businesses, and may not be as useful for those in other industries such as healthcare or finance.
Missing a tool?
List it here

->
Frequently asked
questions
The best influencer marketing platform software varies based on your specific needs and goals. Popular options include Upfluence, AspireIQ, and Grin. Evaluate features, pricing, scalability, and integration capabilities to find the software that aligns with your business requirements.
Influencer marketing platforms software offers benefits such as easy identification of influencers, campaign management, ROI tracking, audience insights, and increased reach. It enables brands to identify the best-fit influencers, create authentic content, reach a wider audience, and drive conversions.
The common use of influencer marketing platform software is to connect brands with influencers and manage their collaborations. It enables businesses to expand their reach, build trust with their audience through the influencer's endorsement, increase brand awareness, and drive conversions. It also provides features for campaign management, influencer discovery, performance tracking, and analytics to measure ROI.
When choosing influencer marketing platform software, consider features such as campaign management, influencer discovery and outreach, audience insights, analytics, communication tools, payment processing, and support. These features will help you effectively manage and optimize your influencer marketing campaigns.
Influencer marketing platform software is used in various industries, such as beauty, fashion, food, technology, and more. It helps businesses connect and collaborate with social media influencers to promote their products or services to a wider audience and increase brand awareness.
The cost of influencer marketing software varies based on features, provider, and usage level. It can range from free plans with limited features to monthly subscriptions starting at $50 to $20,000 or more, depending on the scale and level of service required.
Yes, there are free influencer marketing platforms available. Some popular options include AspireIQ, NeoReach, and Traackr. These free plans often have limitations on features and outreach, but can still be effective for small businesses or those with limited marketing budgets.
In general, influencer marketing platforms are designed to be user-friendly and require basic computer skills. However, some advanced features or integrations may require technical knowledge or assistance from support resources. It is recommended to have a basic understanding of influencer marketing concepts to fully utilize the platform.
How to use this page to find the right software
Identify your needs and requirements from the software. Consider factors like functionality, features, platform compatibility, budget, and any specific industry or personal preferences.
Based on your needs, prioritize the features or functionalities that are essential for your software.
Explore the website link of each software to gather more detailed information about it.
Elevate your marketing campaigns with interactivity
📈 Increase engagement and conversions with interactive emails
✉️ Automate lifecycle email marketing for pin-point targeting with emails
⚡ Nurture leads with fun widgets like spin-the-wheel, quizzes, polls, etc
Early stage startup? These tools might help you
Better emails. less work.
super growth.