Best Marketplace Software in 2023
Are you looking for a Marketplace Software for your business? You have come to the right page. This guide will help you discover the best Marketplace Software of 2023 and along with a deep dive into their features, pricing, rating, etc.
What is Marketplace Software?
Marketplace software is designed to help businesses manage and optimize their online marketplaces. This includes everything from listing products and coordinating shipping to handling customer inquiries and managing payments. With powerful tools for inventory management, pricing optimization, and sales reporting, marketplace software enables businesses to make data-driven decisions that improve their bottom line. Whether you're a small business looking to expand your online presence or a larger enterprise that needs to manage multiple marketplaces at once, marketplace software can help streamline your operations and boost your profits.
How Marketplace Software work or function?
Marketplace software is designed to facilitate online marketplaces, making it easier for businesses to sell products or services online. This software functions to manage transactions, keep track of inventory, and provide a platform for sellers to showcase their products to potential customers. Marketplace software also offers a range of tools, such as marketing and analytics, to help sellers optimize their listings and grow their sales. Ultimately, marketplace software provides an efficient and streamlined solution for businesses looking to expand their online presence and increase revenue.
Benefits of Marketplace Software?
Benefits of marketplace software:
It streamlines the process of managing online marketplaces and allows for easy inventory and order management.
It provides analytics and reporting capabilities to help track sales, profitability, and customer behavior.
Marketplace software can integrate with various payment gateways and shipping providers for seamless transactions.
It enables sellers to create their own listings and manage their own customers, providing a more personalized experience.
The software can also facilitate communication between buyers and sellers, ensuring a smooth customer experience.
How we curated this list
We conducted extensive research to identify a wide range of software options within each category. This involved exploring online resources, industry publications, software directories, and user reviews. Please note that the pricing and features mentioned here are subject to change. We recommend you to visit the product website for the latest information before making a decision.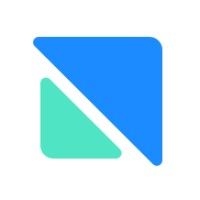 Product Description
Use Convictional to launch a multi-vendor B2C or B2B marketplace. We enable retailers and distributors to source, onboard, and integrate with third-party suppliers for marketplace and drop ship.
Pros and Cons
Rapid SKU onboarding - Convictional enables retailers to onboard new SKUs in less than a day, enabling retailers to stay ahead in the market.
Reduce Inventory - With virtual inventory from new dropship partners, retailers can offer complete size, color, and style ranges without increasing the risk of mark-downs and liquidations.
Easy to Use - According to customers, Convictional is super user-friendly and does not charge commission for sellers.
Limited information - The provided passage doesn't offer much clarity on the product.
Requires supplier recruitment - Convictional needs to onboard new suppliers in its platform to expand the retailer's current offerings.
May not be suitable for all businesses - Convictional caters to B2C and B2B marketplaces, dropship retailers, suppliers, and other specific teams and initiatives. Therefore, it may not be ideal for all businesses.
Product Description
Experienced multi-vendor software and marketplace developer with more than 40,000 customers in the US and around the world. Custom eCommerce marketplaces for B2B and B2C.
Pros and Cons
CS-Cart offers both No-Code and On-Premises options for building a marketplace, providing flexibility to users.
The On-Premises platform has open-source code, allowing for custom development.
CS-Cart does not limit the number of products, vendors, and admins on its On-Premises platform.
The On-Premises platform requires users to have their own server or hosting provider, which can increase costs and technical requirements.
The No-Code platform has limitations on product, revenue, and admin capabilities.
CS-Cart's customer care and updates may require additional fees beyond the initial purchase.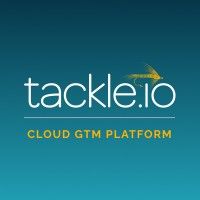 #3
Tackle Cloud GTM Platform
Product Description
Tackle's Cloud GTM Platform is the only solution designed for revenue generation with AWS, Microsoft, Google Cloud, and Red Hat. Schedule a demo.
Pros and Cons
Tackle's Cloud GTM Platform offers cloud buyer intent data, co-sell automation, and full-service marketplace capabilities on a single platform, making it efficient for sellers to win more and win faster.
The platform provides access to seller-enabling data, eliminates the need for bespoke integrations and one-off tools.
Tackle's zero-engineering approach and unique set of features allows sellers to launch on the marketplaces and transact quickly, easily, and cost-effectively.
The passage does not mention how user-friendly the platform is for beginners or those unfamiliar with cloud go-to-market strategies.
There is no discussion on the pricing of the Tackle's Cloud GTM Platform, which could be a deciding factor for businesses considering it.
The passage doesn't detail the support offered by Tackle for its Cloud GTM Platform and how quickly they respond to customer queries or issues.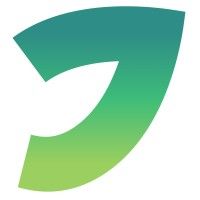 Product Description
Hyperlocal Ordering Platform for every business type. Local businesses use Yelo to build their Online Storefront or Marketplace.
Pros and Cons
Yelo offers a range of software products to help businesses manage their hyperlocal delivery services efficiently.
The platform offers customizable solutions depending on the business's needs, such as home services, fleet management, and delivery orchestration.
Yelo also provides features like customer engagement automation, mapping infrastructure for optimizing delivery routes, and the ability to integrate with third-party applications for a better user experience.
It is unclear how much Yelo charges for its products and services.
Some businesses may prefer to develop their own software solutions rather than relying on a third-party platform like Yelo.
Yelo may not be the best fit for businesses that do not have hyperlocal delivery services and do not require the platform's specialized features.
Product Description
Local Saving, Discounts & Cashbacks on Daily Purchases. We are making ULTIMATE SAVINGS a 'Thing'.
Pros and Cons
ShopX offers discounts, rewards, and cashbacks on everyday purchases at 500+ Super Saver stores, which could save customers a lot of money over time.
The ShopX app has over 1 lakh members, giving customers a sense of community and trust in the brand.
ShopX covers a wide range of local businesses like bike and car service, fruits and vegetables, grocery, meat, medicine, mobile, restaurant, and salon, so customers have the potential to save on a variety of products and services.
The terms and conditions for using the rewards feature are not specified, so customers might end up with unexpected limitations or restrictions.
ShopX requires customers to download and use their app to access the rewards, which could be inconvenient for those who prefer not to use additional apps and prefer other payment methods.
The savings offered by ShopX might not be significant enough to justify the effort required to download, install, and use the app for some customers, especially for those who only make occasional purchases at local stores.

Product Description
Launch a robust online marketplace with Yo!Kart multivendor platform. 100% custom & scalable multi vendor ecommerce software to build a multi-vendor website & app like Amazon, Alibaba, and Etsy.
Pros and Cons
Offers a wide range of features for buyers and sellers, including a product catalog system, multiple payment options, multilingual functionality, tax management, abandoned cart reports, analytics and reporting, shipping management, and multiple revenue channels.
Provides a scalable multi-vendor solution for startups and large organizations to enter new markets, decrease time-to-market, build competitive advantage, delight, and accelerate the growth of their multi-vendor eCommerce businesses.
Offers industry-specific marketplace solutions for businesses focused on building, sustaining, and improving their performance with a comprehensive multi-vendor eCommerce platform, including fashion, electronics, jewelry, furniture, hardware, liquor, sports, and hand-made marketplaces.
The initial cost may seem high compared to competitors, but it is a one-time cost.
Some more niche features may require customizations and programming.
Limited information is provided on pricing and package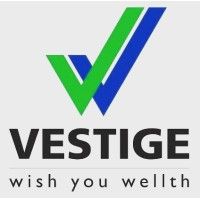 Product Description
TradeIndia.com is India´s largest B2B portal with over 10 million registered users. The marketplace serves as a platform to buy make in India products, trade with Indian manufacturers, suppliers, exporters and service providers and help grow their business globally.
Pros and Cons
TradeIndia offers a wide range of products in various categories, providing customers with an extensive selection to choose from.
Sellers on TradeIndia are verified and trusted, ensuring that customers receive genuine products and eliminating the risk of fraud.
The platform offers value-added services such as catalogs, buy leads, membership plans, and domain registration to help businesses grow and succeed.
The sheer quantity of products and sellers may make it difficult for customers to find what they are looking for.
The pricing of products on TradeIndia may not always be competitive, and customers may be able to find better deals elsewhere.
The platform does not offer a seamless shopping experience, with customers having to navigate through different products and sellers to find what they need.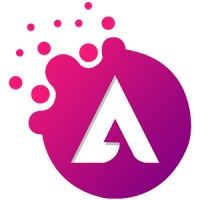 Product Description
Create the Best Ecommerce Platform within a few weeks with our Multi Vendor E-commerce Solutions, scripts like Wish Clone, and Amazon Clone.
Pros and Cons
Ready to use multi-store eCommerce solutions: The product offers customizable, ready-to-use eCommerce marketplaces for various industries such as fashion, furniture, electronic appliances, grocery, and household items.
Less investment: The product is cost-competitive and includes a range of monetization models. This can help potential customers establish their multivendor e-commerce website at a lower cost.
Automation in the business process: The product boasts of automation in the process, making it easier to use with no paperwork required.
Limited information: The product description does not provide enough information about the product features and functionality.
Unclear support: While the product promises dedicated support features, it's not specified what kind of support the customers can expect.
Limited payment gateway support: The product listing only mentions PayPal, which might be inadequate for some customers who prefer other payment methods.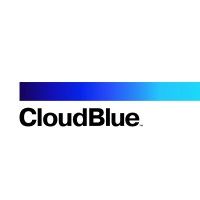 Product Description
CloudBlue is a software company that helps transform all businesses in the IT supply chain from a traditional to an everything-as-a-service business model.
Pros and Cons
CloudBlue Platform offers end-to-end automation and is fully customizable.
CloudBlue Platform allows businesses to automate their XaaS procurement.
CloudBlue Platform offers a solution for managing and enabling growing multi-channel networks of resellers.
It may be overwhelming for businesses to navigate the various solutions and features offered by CloudBlue Platform.
CloudBlue Platform may not be suitable for small businesses with limited resources.
Depending on the business model, CloudBlue Platform may not provide the best solution for subscription billing management. Product Description
Start selling online now! Build your own shop! under your domain and branding! Use marketing tools to generate more profits! Pay us as much as you want
Pros and Cons
The product offers a wide range of selling options including different modes of e-shop (3 or 5 grid), single product view, large pictures, and selling widget.
The product has a mobile orders management system that allows users to access and process their orders directly from their phone or tablet.
The product has a built-in marketing solution that offers discounts, recommendations, ads integration, newsletter preparation, loyalty points, and deals configuration.
The free package only allows for up to 10 orders and 10 products monthly, which may not be sufficient for some users.
It is not clear if the product provides shipping and payment solutions, which are crucial for an e-shop.
The product does not mention any customer support options offered, which may be a concern for users who may need assistance. Product Description
Best Ecommerce Software to Make Your Customers Happy - Our Products 1.Ecommerce Platform 2.Multivendor Online Marketplace Script 3.Reseller Platform. Book a personalized demo to explore our ecommerce softwares.
Pros and Cons
Fully customizable platform that enables you to change the design and layout of your multi-store e-commerce platform as per your business needs.
Multiple payment gateways are supported to enable a quick checkout process with various payment options for maximum customer conversion on your e-commerce website.
Mobile apps and PWA are available for convenient e-commerce on any device, be it a laptop, smartphone, or tablet with the best mobile-friendly e-commerce platform.
No information is provided about the cost of the product, you have to request a demo or contact the vendor to know about the pricing.
No details are given about the support options for the purchased solution, such as technical support or customer service.
It is unclear whether the software integrates with popular tools like Google Analytics or MailChimp. Product Description
type of marketplace quickly and easily with OroMarketplace. It's the ultimate solution for managing all aspects of your marketplace operations.
Pros and Cons
Dunlop Protective Footwear is a leading global manufacturer of protective footwear, which indicates reliability and quality of their product.
The product has a self-service feature, which allows the customers to make purchases quickly and efficiently, without needing assistance from customer service.
The B2B eCommerce feature likely makes the purchasing process simpler for businesses, which could lead to better business-client relationships.
There is very little information provided about the actual product, such as the material, style, or price range.
It is not clear if the product is customizable or has a variety of options to choose from.
There are no customer reviews or ratings available to help potential buyers make an informed decision before purchasing. Product Description
Omnyfy is a highly flexible and advanced multi-vendor marketplace platform designed for enterprise-level e-commerce. Catering to businesses seeking to upgrade their existing platform, Omnyfy enables seamless and feature-rich marketplace experiences.
Pros and Cons
Omnyfy offers a variety of features for creating and managing multi-vendor marketplaces for products, services, and bookings.
The platform is flexible and customizable, with options to extend and configure functionalities according to individual needs and budgets.
Omnyfy guarantees a high level of performance and availability, with powerful infrastructure and fast processors.
The pricing for Omnyfy's services is not mentioned in the passage, which may make it difficult for potential users to determine if it is within their budget.
The passage lacks specific details on the level of technical expertise required to use the platform, which may affect some users' ability to effectively operate it.
The case studies provided in the passage are limited and may not provide a comprehensive understanding of the platform's capabilities and limitations. #15
Anchanto Order Management
Product Description
Connect your e-commerce systems, operations, and platforms with leading B2B software for order, warehouse, and delivery management.
Pros and Cons
Anchanto offers integration with TikTok, which can be a valuable opportunity for companies looking to expand their e-commerce reach.
Their e-commerce cloud system promises seamless integration with various aspects of the online business, providing visibility and optimizations in real-time.
The company caters to a wide range of businesses, from distributors and retailers to fashion and FMCG companies, suggesting a level of versatility in their platform.
There is no mention of pricing for Anchanto's products, which might be a turn-off for some potential clients.
The website is heavily focused on promoting the company's products and solutions, which might be overwhelming for users who are simply looking for basic information.
Anchanto's integrations offer compatibility with several e-commerce solutions, but it is unclear if there may be limitations with integrating with specific third-party services.
Missing a tool?
List it here

->
Frequently asked
questions
The best marketplace software depends on your specific needs. Popular options include Shopify, WooCommerce, Magento, and BigCommerce. Evaluate features, pricing, scalability, and integrations to find the software that aligns with your business requirements.
Marketplace software offers various benefits such as facilitating transactions between buyers and sellers, providing a platform to showcase and sell products/services, managing inventory and payments, ensuring secure transactions, and increasing brand visibility. It helps businesses to expand their reach, generate more revenue, and build customer loyalty.
The common use of marketplace software is to facilitate online transactions between buyers and sellers. It provides a platform for businesses to showcase their products/services, manage orders and payments, and handle customer feedback. It also offers features for inventory management, analytics, and marketing to optimize sales performance.
When choosing marketplace software, consider features like user-friendly interface, customizable design templates, secure payment gateways, multi-vendor support, inventory management, customer support, review/rating system, and SEO integration. These features will help you create a successful and profitable online marketplace.
Marketplace software is used across various industries, including e-commerce, retail, B2B services, travel and hospitality, media and entertainment, nonprofit organizations, and more. It is a versatile tool that helps businesses of all sizes and sectors to create an online marketplace to connect buyers and sellers, manage transactions, and capture value.
The cost of marketplace software varies depending on the features and level of service required. It can range from free plans with limited features to paid plans starting at $10 to $500 or more per month.
Yes, there are free marketplace software tools available. Some popular options include WooCommerce, Magento, and OpenCart. These platforms offer basic features and limited support, but can be a good starting point for small businesses or those with basic marketplace needs. More advanced features may require paid extensions or upgrades.
Marketplace software typically requires basic computer skills and understanding of the platform. Advanced features or custom integrations may require technical knowledge or assistance from support resources. However, many marketplace software options offer user-friendly interfaces and pre-designed templates for ease of use.
How to use this page to find the right software
Identify your needs and requirements from the software. Consider factors like functionality, features, platform compatibility, budget, and any specific industry or personal preferences.
Based on your needs, prioritize the features or functionalities that are essential for your software.
Explore the website link of each software to gather more detailed information about it.
Elevate your marketing campaigns with interactivity
📈 Increase engagement and conversions with interactive emails
✉️ Automate lifecycle email marketing for pin-point targeting with emails
⚡ Nurture leads with fun widgets like spin-the-wheel, quizzes, polls, etc
Early stage startup? These tools might help you
Better emails. less work.
super growth.