Best Gamification Software in 2023
Are you looking for a Gamification Software for your business? You have come to the right page. This guide will help you discover the best Gamification Software of 2023 and along with a deep dive into their features, pricing, rating, etc.
What is Gamification Software?
Gamification software leverages game mechanics and design elements to motivate and engage users in non-gaming contexts. It involves the integration of rewards, points, leaderboards, badges, and challenges to enhance user experience and drive desired behaviors. Gamification software is used by businesses, educators, and trainers to increase user engagement, knowledge retention, and skill development. It enables users to learn and grow in a fun and interactive way, ultimately leading to higher levels of satisfaction and achievement.
How Gamification Software work or function?
Gamification software works by leveraging game mechanics - such as points, badges, leaderboards, and challenges - to motivate and engage employees or customers. It stimulates competition, fosters collaboration, and encourages continuous learning and improvement. Through gamification, companies can achieve their business objectives by increasing productivity, enhancing customer loyalty, and promoting brand awareness. The software tracks and measures user behaviors and outcomes, providing valuable insights and feedback to optimize the gamification experience.
Benefits of Gamification Software?
Gamification software can create more engaging and motivating learning experiences by incorporating game elements into training modules.
It can also increase employee retention rates by providing a fun and interactive way to learn new skills and knowledge.
Gamification software can track learner progress and performance, allowing for personalized feedback and improvement.
It can be used to incentivize desired behaviors and create a sense of friendly competition among employees.
Overall, gamification software has the potential to improve learning outcomes and boost employee morale.
How we curated this list
We conducted extensive research to identify a wide range of software options within each category. This involved exploring online resources, industry publications, software directories, and user reviews. Please note that the pricing and features mentioned here are subject to change. We recommend you to visit the product website for the latest information before making a decision.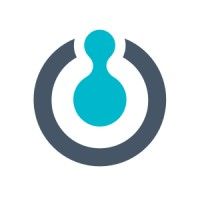 Product Description
Our Customer Advocacy Saas product and professional services allow your company to strategically discover, nurture and mobilize customer advocates.
Pros and Cons
Influitive provides an engagement platform that helps businesses mobilize their customer advocates and gain more referrals, references and reviews.
The platform offers personalized onboarding and gamified campaigns that drive customer loyalty and success.
Influitive has been trusted by hundreds of customer-obsessed brands and has received positive reviews on G-
No pricing information is readily available on the website and requires contacting the company for more details, which may make it hard for potential customers to budget for the product.
The website uses a lot of jargon and acronyms that may be confusing to some users.
The platform is described as a comprehensive solution for customer marketing, but it may not be suitable for businesses that only need one specific feature or solution.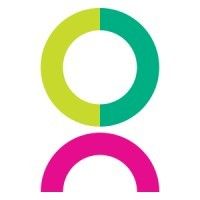 Product Description
Centrical transform how frontline teams perform, coach, learn, and connect through a personalized experience, at scale using gamification.
Pros and Cons
Centrical's suite of software solutions can help leading enterprises improve frontline employee performance.
Their platform offers personalized, actionable goals, coaching, and microlearning to boost performance.
Their AI-powered digital coach can drive performance improvement and empower agents to care about quality.
The pricing for Centrical's suite of software solutions is not mentioned in the passage.
The passage does not provide information on the level of support or training provided by Centrical to implement their software solutions.
While the passage mentions their clients' success stories, it does not provide any data on the success rates or ROI of their software solutions.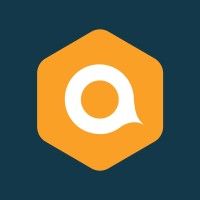 Product Description
Qualifio is a solution with 2 modules: a data collection and interactive marketing module and an interaction-based loyalty module.
Pros and Cons
Qualifio provides a platform that can help brands build meaningful relationships with their customers through customer engagement and loyalty programs.
Qualifio provides two powerful and easy-to-use SaaS modules which are Qualifio engage and Qualifio loyalty.
Qualifio offers more than 50 interactive formats for customer engagement and an innovative interaction-based loyalty module for rewards and segmentation.
The cost of Qualifio is not mentioned in the passage, so it is unclear whether it is affordable for small businesses or not.
While Qualifio provides data collection solutions, it is not clear how it secures its customer data and ensures privacy compliance beyond stating that it is GDPR compliant.
It is not stated whether a free trial of Qualifio is available or if there are demos available to give potential customers a better understanding of the solution.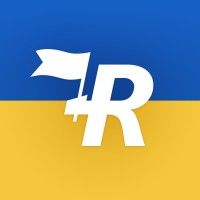 Product Description
Rallyware's Performance Enablement Platform automatically prescribes the right learning and business activities to the right individual at the right time.
Pros and Cons
Rallyware provides an all-in-one sales force performance enablement platform that centralizes user experience and integrates multiple tools.
Their platform is data-driven, which means it delivers personalized learning and development content for individuals based on their needs and goals.
Rallyware allows for smart incentives and recognition, promoting high-performance behaviors in the workforce with user-friendly tools.
It is unclear what the cost or pricing model is for Rallyware's platform.
There is no information provided on how long it takes to implement Rallyware's solution or how extensive the setup process is.
The benefits and features of Rallyware's platform seem to be primarily geared towards direct selling and retail industries, making it potentially less applicable for other types of businesses.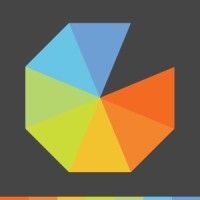 Product Description
Over 1M+ businesses use Gleam's marketing apps to grow and engage customers via Contests, Giveaways, Email Forms & Collecting User Generated Content.
Pros and Cons
Easy-to-use interface for creating and managing contests, giveaways, and other marketing campaigns.
Integration with popular social media platforms and email marketing services.
Comprehensive reporting and analytics to track campaign performance and ROI.
Pricing can be high for smaller businesses or those with limited marketing budgets.
Some features, such as custom CSS and JavaScript, require advanced technical knowledge to implement.
Limited customization options for certain campaign types, such as referral marketing.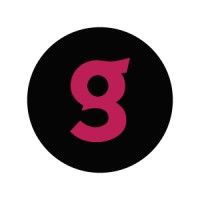 Product Description
Welcome to the Gametize Academy, where we share about all things gamification. join us on this epic quest to Gametize and turn this world into a giant playground.
Pros and Cons
Provides a platform for gamification and offers tutorials to master it.
Offers case studies and success stories of other customers who have successfully gamified using their platform.
Provides a variety of resources like templates, guides and tools to execute gamification.
It is unclear what services specifically the platform offers, as there seems to be a lot of content on the website.
It is not clear whether or not there is a trial or free version available, as there is no mention of pricing or plans.
The website layout can be overwhelming with the amount of content and information presented.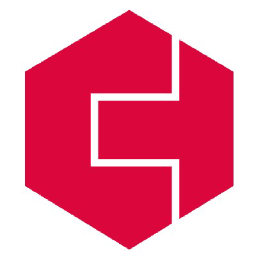 Product Description
Cool Tabs
Pros and Cons
Cool Tabs provides interactive content campaigns that help businesses grow their audience and generate quality leads with simple, creative content.
The platform also offers Social Listening & Brand Monitoring solutions that enable users to analyze what customers and users are saying about their brand on social media, forums, and media.
It is quick and easy to use, and users can configure their campaign and get it online in a matter of minutes without the need for technical profiles.
Cool Tabs is a paid platform, so users need to invest money to avail its services.
Although users can generate qualified leads on any channel, the process of optimizing activity requires advanced statistics and conversion panel, which may not be easy for everyone.
The platform offers pre-formatted templates to create a quick campaign, but creating a custom campaign may need some assistance from their team.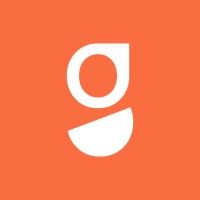 Product Description
Inspired by scavenger hunts, Goosechase is an online platform that helps you run real-world interactive experiences for your communities. Try it today for free!
Pros and Cons
Customizable experience platform that can be used for team building, onboarding, K-12 education, recreation, campus orientation, tourism and more.
Quick to set up and easy to play, with live tracking of results, stats and participant engagement.
Fun to create and participate in, with real-time interaction.
Pricing information is not readily available, and there are different subscription options that might be confusing to some users.
The platform might not be suitable for everyone, as it targets specific groups such as students, remote teams, youth groups, and K-12 educators.
It might not offer as much flexibility as other similar platforms, depending on the needs of the users.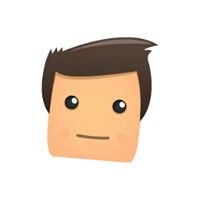 Product Description
myCred makes it simple to create a loyalty program or gamify your website so that you can increase the average customer value with less marketing effort.
Pros and Cons
myCred makes it simple to create a loyalty program or gamify your website, which can increase customer engagement and ultimately, revenue.
The plugin offers a range of features, including digital badges, purchasing myCred points, redeeming points for cash, and creating discount coupons.
myCred is supported by WordPress plugins and WooCommerce extensions, making it a user-friendly choice for many website owners.
The pricing plans may be a bit expensive for some website owners, especially those with smaller sites.
While myCred offers extensive documentation and customization options, some users may find it difficult to navigate through the interface initially.
There is a limit to the number of sites that can be covered under the pricing plans, so larger e-commerce businesses may need to pay more for additional sites. Product Description
Captain Up's cloud based gamification & retention platform Maximizes customer engagement and loyalty using Game mechanics & behavioral psychology
Pros and Cons
The platform maximizes customer engagement and loyalty using gamification techniques and behavioral psychology.
The loyalty platform utilizes player's active participation in challenges, promotions, and in-play achievements to drive engagement.
The platform offers personalized campaigns segmented according to user behavior and automatically links actions with rewards.
The platform may require additional resources, such as time and money, to implement.
The platform's success may depend on the willingness and interest of the target audience to participate in gamification practices.
The platform's effectiveness may be difficult to measure accurately, especially in terms of long-term benefits. Product Description
Create online quizzes and interactive presentations to engage your audience. Works on any device with an Internet connection. Up to 100 000 participants
Pros and Cons
Supports up to 100,000 concurrent players per quiz, which is beneficial for large events.
Offers various question types including multiple choice, open-ended, true/false, picture-based, and drawing questions.
Provides three player modes, including multiplayer mode, team trivia mode, and single-player mode.
There is no mention of the pricing plans for the platform, which can make it difficult for potential customers to evaluate its cost-effectiveness.
It is unclear whether the quiz platform can be customized according to the specific needs of an organization.
It is not clear whether there are any dedicated resources or tech support available to assist with the implementation of the platform. Product Description
Bestel je boodschappen via de Picnic-app! ✓ Altijd lage prijzen ✓ Altijd gratis bezorgd ✓ Altijd supervers
Pros and Cons
Always low prices
Free delivery
More than 300 recipes available with one click
Minimum order value of €35
Currently experiencing app issues
Limited to specific regions where Picnic operates Product Description
Datagame is gamified survey software for online research. Reduce survey fatigue, improve respondent satisfaction and increase response rates by 10-20%.
Pros and Cons
Datagame can make surveys more engaging and enjoyable for respondents.
It can increase response rates by 10-20%.
It can be integrated into popular survey platforms or played as a dedicated microsurvey experience.
It is not clear how much Datagame-enhanced surveys cost.
It is not clear if Datagame activities are suitable for all types of surveys.
It is not clear if Datagame can guarantee better quality data from survey responses. #15
StriveCloud App Gamification Platform
Product Description
Hello there! StriveCloud helps companies change customer behavior, and supercharges engagement and retention within any digital product
Pros and Cons
StriveCloud offers tools to create engaging digital experiences that incentivize participation and build loyalty.
The platform provides gamification mechanics that can increase user engagement and build loyalty.
StriveCloud enables customers to define their own statistics, set up and progress in their own way.
It is not clear how easy or difficult it is to integrate StriveCloud into existing web or mobile apps.
The pricing for using StriveCloud is not stated on their website and may not be affordable for smaller businesses.
Without prior knowledge of gamification and tournament platforms, it may take some time to learn and utilize StriveCloud to its full potential.
Missing a tool?
List it here

->
Frequently asked
questions
The best campaign gamification software depends on your specific needs and goals. Popular options include Bunchball, GamEffective, and Badgeville. Evaluate features, pricing, scalability, and integration capabilities to find the software that aligns with your business requirements.
Campaign gamification software offers benefits such as increased engagement, higher retention rates, and enhanced learning experiences. It helps businesses and organizations incentivize behaviors desired for growth, capture valuable data, and promote brand loyalty.
The common use of gamification software is to enhance engagement, motivation, and learning by using game mechanics and elements in non-game contexts. It enables businesses to increase customer loyalty, improve employee productivity, encourage behavior change, and drive sales. It also provides features for leaderboard, badges, quests, challenges, and analytics to optimize user experience and outcomes.
When choosing gamification software, consider features like customizable game mechanics, points and rewards systems, leaderboard tracking, social sharing, analytics and reporting, integration options, ease of use, and customer support. These features will help you effectively engage and motivate your audience through gamified experiences.
Gamification software is used across various industries including education, healthcare, retail, finance, and more. It is a versatile tool that helps businesses to achieve a variety of objectives such as employee engagement, customer loyalty, and motivation.
The cost of gamification software can vary depending on the features, provider, and scale of service required. It can range from free basic versions to paid plans starting at $10 to $500 or more per month. The pricing models can also include one-time fees or customized pricing based on specific business needs.
Yes, there are free gamification software tools available. Some popular options include Kahoot, Classcraft, and Bunchball Nitro. These free plans often have limitations on features and user numbers. However, they can be a good starting point for small businesses or those with basic gamification needs.
Gamification software can vary in complexity, but most aim to be user-friendly. Basic computer skills are generally enough to get started, but some advanced features may require technical knowledge or support. It's important to research and select a gamification software that aligns with your technical skill level and business needs.
How to use this page to find the right software
Identify your needs and requirements from the software. Consider factors like functionality, features, platform compatibility, budget, and any specific industry or personal preferences.
Based on your needs, prioritize the features or functionalities that are essential for your software.
Explore the website link of each software to gather more detailed information about it.
Elevate your marketing campaigns with interactivity
📈 Increase engagement and conversions with interactive emails
✉️ Automate lifecycle email marketing for pin-point targeting with emails
⚡ Nurture leads with fun widgets like spin-the-wheel, quizzes, polls, etc
Early stage startup? These tools might help you
Better emails. less work.
super growth.