Best Webinar Software in 2023
Are you looking for a Webinar Software for your business? You have come to the right page. This guide will help you discover the best Webinar Software of 2023 and along with a deep dive into their features, pricing, rating, etc.
What is Webinar Software?
Webinar software enables businesses to host online presentations, meetings, and training sessions. With this tool, presenters can deliver content to a large audience in real-time, interact with attendees through chat or Q&A, and collect feedback or insights. Webinar software allows seamless integration of multimedia content such as videos, slides, and polls, making the presentation more engaging and interactive. It also offers various features like registration, scheduling, and analytics, making it an efficient and effective communication tool.
How Webinar Software work or function?
Webinar software is designed to enable remote presentations, seminars, workshops, and training sessions. It allows for real-time interaction between presenters and attendees through video, audio, and chat features. Webinar software also offers a range of tools for sharing files, presenting slides, and conducting polls. The software saves time and resources while providing a convenient and engaging experience for both presenters and attendees.
Benefits of Webinar Software?
Webinar software benefits:
Expand reach, engage global audience with live, interactive content.
Effortlessly record, repurpose, share webinars for increased impact.
Grow leads, customers, revenue with targeted CTAs and follow-up.
Enhance brand credibility, authority, and trust with polished presentations.
Save time, resources, and costs by hosting virtual meetings, training, events.
How we curated this list
We conducted extensive research to identify a wide range of software options within each category. This involved exploring online resources, industry publications, software directories, and user reviews. Please note that the pricing and features mentioned here are subject to change. We recommend you to visit the product website for the latest information before making a decision.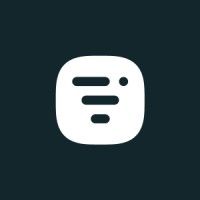 Product Description
Experience the all-in-one video engagement platform to create and manage your virtual meetings, video conferencing, webinars, virtual events, and screen sharing.
Pros and Cons
Livestorm offers a range of virtual meeting tools, including virtual events and webinars, which can help businesses engage their audience and scale their events with ease.
The platform has a user-friendly interface and integrates with thousands of plugins and apps, making it easy for users to customize and enhance their meetings and webinars.
Livestorm also offers on-demand webinars and automated workflows, which can save time and effort for businesses and their teams.
Livestorm's pricing may be an issue for some users, especially those with limited budgets or smaller businesses.
The platform may not be suitable for users who require advanced customization and branding options, as Livestorm focuses more on functionality than design.
Livestorm's help center and customer support may not be sufficient for users who require more personalized assistance or troubleshooting.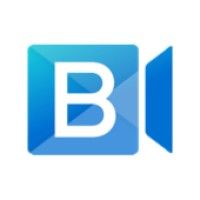 #2
BlueJeans Virtual Events
Product Description
BlueJeans provides interoperable cloud-based video conferencing services. Easily and securely hold live online meetings, webinars, and video calls.
Pros and Cons
BlueJeans Studio transforms webinars and virtual events into production-grade experiences.
Offers premium video conferencing for maximum productivity from anywhere.
The virtual events platform provides immersive experiences with TV-quality, live streaming for stunning productions.
The pricing and plans are not explicitly mentioned in the passage.
There is no information on customer service and support.
It is not clear whether there is a free trial option available for all the products mentioned.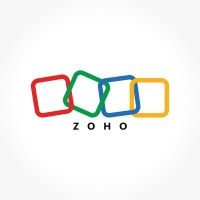 Product Description
Zoho Meeting is a cloud-based online meeting software that lets you host online meetings, webinars & web conferences for team meetings, sales presentations & more. Sign up for a free trial of our online meeting platform!
Pros and Cons
Secure platform for online meetings and webinars with multiple security features
Offers interactive web meeting tools such as screen sharing, whiteboards, polls, and Q&A
Deep integration with Zoho's ecosystem and other major third-party services
Free plan limited to 60 minutes with 100 participants
Pricing starts at $10/month for the meeting plan
Some users may find it difficult to navigate and fully utilize all the features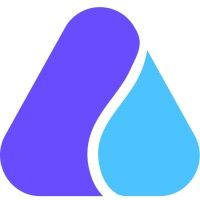 Product Description
Host highly customizable virtual and hybrid events to deliver immersive and interactive experiences to your audience. Book a demo today.
Pros and Cons
Offers an all-in-one solution for hosting webinars and events.
Provides various engagement features to interact with buyers and customers and capture rich intent data.
Offers 24/7 support and services to ensure world-class webinars and events.
Pricing information is not readily available on the website.
Some features and use cases are labeled as "coming soon," potentially limiting the platform's current capabilities.
The platform's effectiveness for niche or industry-specific events is not explicitly mentioned or highlighted.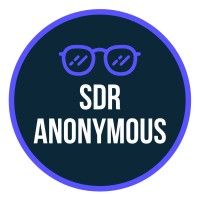 Product Description
BigMarker combines powerful webinar software with robust marketing features to create the world's first end-to-end webinar solution.
Pros and Cons
BigMarker provides a powerful platform for designing, building, and executing virtual, hybrid, and in-person events.
The software is built from the ground up for audience engagement and demand generation.
BigMarker ranks #1 in customer satisfaction and is rated highly for ease of use and customer service.
The pricing of BigMarker is not mentioned in the passage and may not be affordable for smaller businesses.
The software may have a steep learning curve for users who are new to event planning and management.
Some users may prefer a more specialized software that caters to a specific type of event, rather than an all-in-one platform like BigMarker.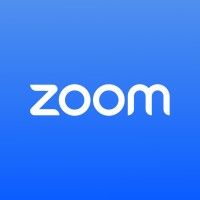 #6
Zoom Events and Webinars
Product Description
Modernize workflows with Zoom's trusted collaboration tools: including video meetings, team chat, VoIP phone, webinars, whiteboard, contact center, and events.
Pros and Cons
Zoom offers a wide range of solutions for modern team collaboration, including virtual meetings, team chat, phone, online whiteboard, and more.
With innovative room solutions for every meeting space, Zoom can bring fluid interactions to any workplace environment.
Zoom's omnichannel cloud contact center solution can engage customers with intelligent support through conversational AI, improving customer service experiences.
Zoom's wide range of offerings can be overwhelming for users who are not familiar with the platform.
Users have reported security concerns in the past, which can be a problem for companies with sensitive information.
Zoom's pricing plans can be expensive for small businesses and individuals who may not need all of the features offered.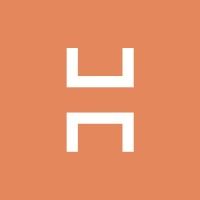 Product Description
Host your webinars & events with our online event technology platform. Hubilo is rated in the Top 3 online event software for managing events and virtual experiences. Request a demo today!
Pros and Cons
Hubilo offers a wide range of features for all kinds of events, such as webinars, virtual, hybrid, and in-person events, making it a versatile platform for event organizers.
The platform provides a comprehensive client experience with dedicated CX managers that partner with clients from ideation to launch to lead nurturing, ensuring success of events.
Hubilo offers advanced analytics to track registration, sales, engagement, and other key metrics that enable clients to identify critical patterns and insights to improve future campaigns.
Hubilo's client base is mainly directed towards Corporations, Associations, and Event Management Companies, which limits its outreach to other potential clients.
Hubilo's pricing model is not mentioned in the platform's overview, and clients need to request a demo to see the pricing, which may deter potential customers who are looking for transparent pricing.
Despite Hubilo's versatility in hosting different kinds of events, some clients may prefer event platforms that focus solely on one type of event, such as a virtual-only event platform.

Product Description
Pros and Cons
User-friendly interface and easy to use
Ability to host large online events with up to 3,000 attendees
Offers a wide range of features such as polls, Q&A, and screen sharing
Relatively expensive compared to other webinar platforms
Limited customization options for the webinar room
Limited integration with other third-party software or tools.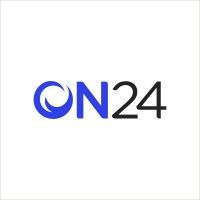 Product Description
Create webinars, virtual events and personalized content experiences that drive engagement, generate first-party data and deliver revenue growth.
Pros and Cons
The product allows for personalized and interactive content experiences, which can improve audience engagement.
The platform captures audience insights and engagement analytics, which can be advantageous for improving future marketing strategies.
ON24 offers a variety of solutions for different business needs, which can personalize experiences for a variety of organizations.
The pricing is not mentioned, meaning potential customers may not know if the product is affordable for them.
While the platform integrates with other marketing and sales tech stacks, it is unclear how easy the integration process is for those who are not tech-savvy.
The passage focuses heavily on B2B sales and marketing, so it is unclear how beneficial the product would be for B2C businesses.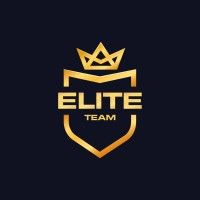 Product Description
Build engaging and efficient webinar funnels quickly with an automated and realistic feel using a trusted platform, utilized by thousands of successful companies.
Pros and Cons
Provides a comprehensive platform for hosting webinars, including registration, live streaming, and recording.
Offers customization options for branding and design to make webinars look professional.
Integrates with major email marketing tools and CRM systems for seamless online marketing.
The pricing can be a bit high for small businesses or individuals.
The interface can be overwhelming for beginners to navigate.
Some users have reported technical issues with the platform, such as lagging or difficulty with uploading videos.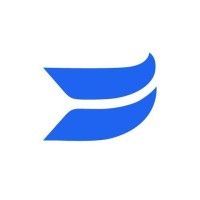 Product Description
Wistia is the video marketing platform for business. Start creating, editing, hosting, marketing, and measuring the impact of your videos.
Pros and Cons
Wistia is an all-in-one video marketing platform that offers various features for creating, hosting, editing, and managing videos in one place.
The platform provides super-fast and secure hosting of videos, which helps in ranking the website in search engines and provides an ad-free viewing experience.
Wistia offers a customizable video player, which allows the embedding of a single video or creating a video gallery that puts the brand front and center and provides various accessibility features.
Some advanced features like collaboration, analytics, and integrations are only available in the higher-priced plans.
The pricing plans of the platform can be higher than some of their competitors.
Wistia may not be suitable for businesses that do not rely on video marketing in their overall strategy.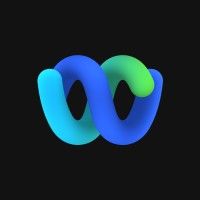 Product Description
With our AI-powered Cisco Webex Assistant, you can now capture every meeting detail with real-time transcription and closed captioning during the meeting, as well as recordings and transcripts after the meeting. Learn more about how to add Webex Assistant for Webex Meetings to your Cisco Webex plan today and get more from your meetings.
Pros and Cons
The product offers a wide range of features including video conferencing, screen sharing, cloud calling, messaging, webinars, events, video messaging and polling that can cater to diverse needs.
The product also offers intelligent devices for hybrid workplaces that enable effective collaboration across different workspaces such as home, office, and on-the-go.
The product emphasizes sustainability and offers insights into carbon emissions and progress on the net-zero journey.
The page is cluttered with a lot of information that can be overwhelming for users and may confuse them.
The pricing information is not readily available and users may have to navigate to a different page to get more details about plans and pricing.
The page has a 404 error that can be frustrating for users trying to access specific information.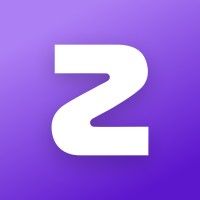 Product Description
Transform your B2B events and webinars with Zuddl's unified event platform. From virtual to hybrid to in-person, our all-in-one solution offers seamless event management.
Pros and Cons
Zuddl offers an all-in-one platform for event management, making it easier and faster to handle all stages of an event.
The platform offers customizable registration flows and on-brand mobile app, providing a personalized experience for attendees.
Zuddl has won over 30 awards from G2, indicating that it is a leader in the virtual events platform category.
There is no information about the pricing of Zuddl, which may be a concern for those looking for cost-effective solutions.
The platform does not mention any social media integration, which can limit the reach and engagement of the event.
Zuddl's website is overwhelming with lots of information, which may make it difficult for users to navigate and find the information they need. Product Description
Video conferencing, online meetings, and webinar software to bring your students, customers, and team members together.
Pros and Cons
Allows for online meetings with up to 40 attendees in one room, which can be beneficial for smaller teams or businesses.
Offers the option to host live webinars for up to 1,000 attendees in real-time, making it suitable for larger events or conferences.
Provides various features, such as automated webinars, on-demand webinars, and paid webinars, which can help businesses grow and monetize their online presence.
Limits the number of attendees for online meetings to 40, which may not be sufficient for larger teams or businesses.
The pricing for the platform is not mentioned and may vary depending on the size and scale of the events hosted.
May require a learning curve for first-time users to get familiarized with the platform and all its features.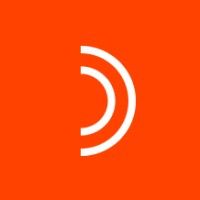 Product Description
Goldcast is the purpose-built platform for B2B marketers to run more engaging events and drive revenue. Marketers use Goldcast to create a Netflix style user experience for attendees and provide actionable engagement insights for the sales team through seamless integrations.
Pros and Cons
Offers a range of products to cater to different virtual event needs like webinars and virtual summits
Provides unique insights into attendee behavior and syncs with CRM to drive pipeline
Offers a Netflix-like experience with built-in studio controls for a fully branded stage and elegant flow
Pricing for Goldcast's products is not mentioned, so it's unclear if it's affordable for all businesses.
Some features like gorgeous design and data sync may require technical expertise which could be a hurdle for non-technical users.
Limited information is provided on the integrations of Goldcast, which could be a concern for businesses looking for specific integrations.
Missing a tool?
List it here

->
Frequently asked
questions
The best webinar software depends on your specific needs and budget. Popular options include Zoom, WebinarJam, and GoToWebinar. Evaluate features such as attendee capacity, recording and replay options, and integration capabilities. Don't forget to consider pricing and scalability.
Webinar software offers a range of benefits such as increased audience engagement, improved lead generation, cost-effective marketing, enhanced brand reputation, access to data insights, attendee tracking, and improved global reach. It helps businesses connect with their audience, educate them, generate leads and drive conversions.
The common use of webinar software is to create and host webinars. It enables businesses to connect with their audience, educate them, promote products/services, generate leads, and build brand awareness. It also provides features for registration, scheduling, recording, interaction, and analytics to measure engagement and impact.
When choosing webinar software, consider features like interactive tools, screen sharing, recording options, branding options, analytics, integration options, webinar registration/contact management, mobile device compatibility, and customer support. These features will help you create engaging and successful webinars.
Webinar software is used across various industries, including education, healthcare, technology, finance, and marketing. It is a versatile tool that helps businesses and organizations of all sizes and sectors to communicate and educate their audience effectively through live or recorded webinars.
Webinar software cost varies based on features, provider, and number of attendees. It can range from free plans with limited features to monthly subscriptions starting at $15 to $500 or more, depending on the size and level of service required.
Yes, there are free webinar software tools available. Some popular options include Zoom, Cisco Webex, and Google Meet. These free plans often have limitations on features, meeting duration, and attendees. However, they can be a good starting point for small businesses or those with basic webinar needs.
Most webinar software is designed to be user-friendly, requiring minimal technical expertise. They offer intuitive interfaces, pre-designed templates, and guides to help organizers from start to end of the webinar. However, advanced features or complex integrations may require some technical knowledge or assistance from support resources.
How to use this page to find the right software
Identify your needs and requirements from the software. Consider factors like functionality, features, platform compatibility, budget, and any specific industry or personal preferences.
Based on your needs, prioritize the features or functionalities that are essential for your software.
Explore the website link of each software to gather more detailed information about it.
Elevate your marketing campaigns with interactivity
📈 Increase engagement and conversions with interactive emails
✉️ Automate lifecycle email marketing for pin-point targeting with emails
⚡ Nurture leads with fun widgets like spin-the-wheel, quizzes, polls, etc
Early stage startup? These tools might help you
Better emails. less work.
super growth.