Before diving into our games, understanding why we use them is important. Using games is not just about using the latest tools, it's about using human psychology to your advantage. It's basically science.
According to a research, incorporating game elements in mobile apps satisfies psychological needs and boosts engagement for positive marketing outcomes.
In this guide, we'll explore 8 games for marketing that will spice up your next campaign!
Table of contents
What is email gamification?
Email gamification involves integrating game elements and mechanics into your email marketing campaigns. Incorporating interactive and engaging elements allows your emails to become more distinctive, captivating, and interactive, helping you to differentiate yourself from competitors.
Gamification has many use cases and benefits. You can learn about that in our detailed guide on email gamification.
8 Games for marketing that you can use to spice up your campaigns
Most games used for marketing are usually simple, like a game of chance. Here are some of the games of chance you can use in your next email campaign.
1. The Jackpot & Roulette
You can recreate the feeling of being in Las Vegas with these games. They are perfect if you want to attract existing customers with new coupons or if you want to announce a new sale and provide additional incentives to your customers to check you out.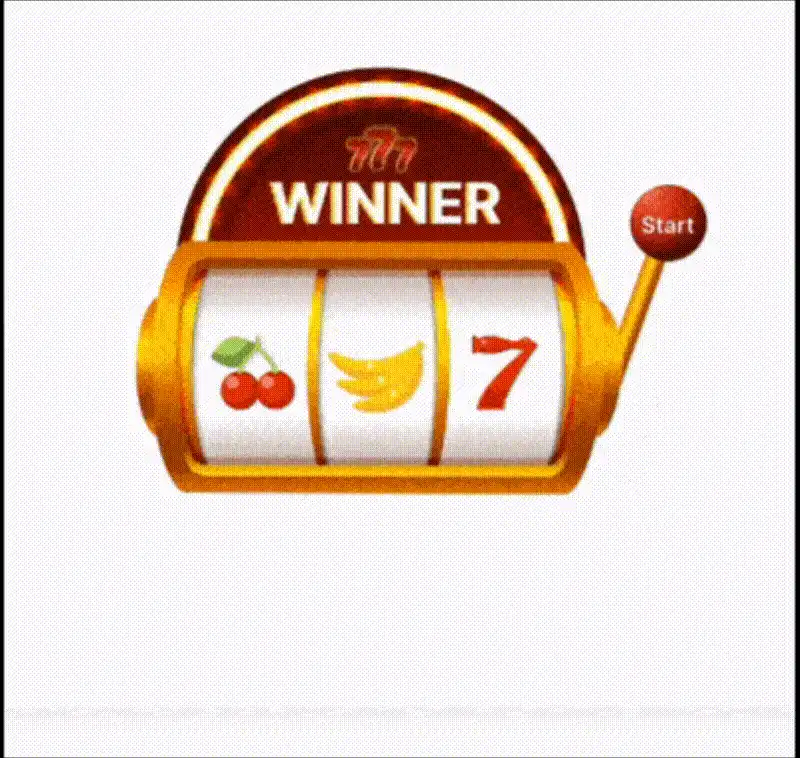 2. Claw Machine
The Claw machine is perfect for bringing back nostalgic memories in your customers. You take them back to their time in the arcade trying to win a toy and sparking a sense of curiosity within them that makes them want to interact with the email.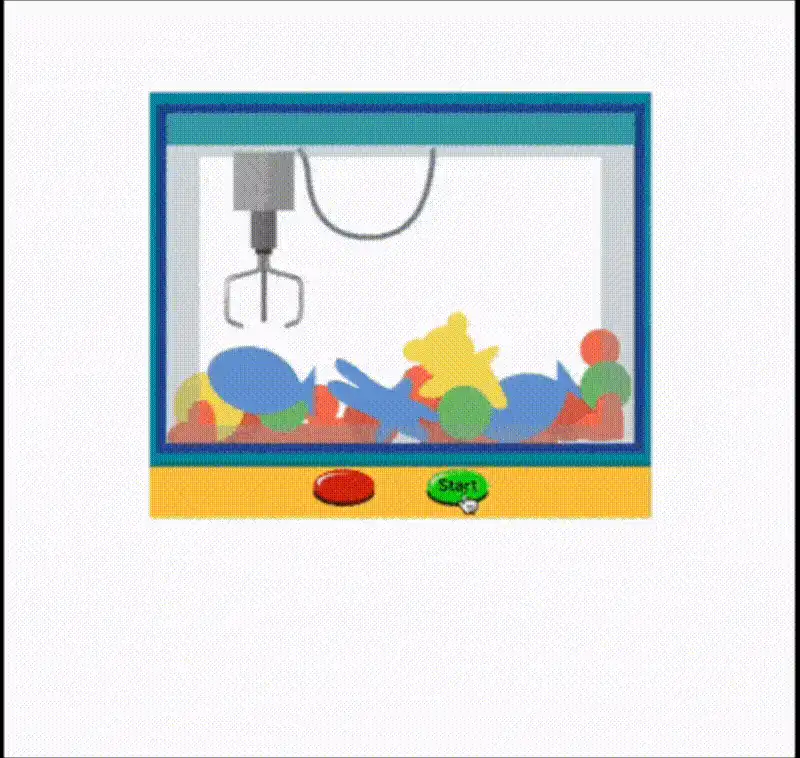 3. Dice
Dice games are inherently exciting, invoking the spirit of chance and luck. Incorporating a dice game into your marketing strategy can create a sense of anticipation and engagement among your customers. Rolling the dice to win exclusive discounts, dice games offer an interactive experience that keeps customers returning for more.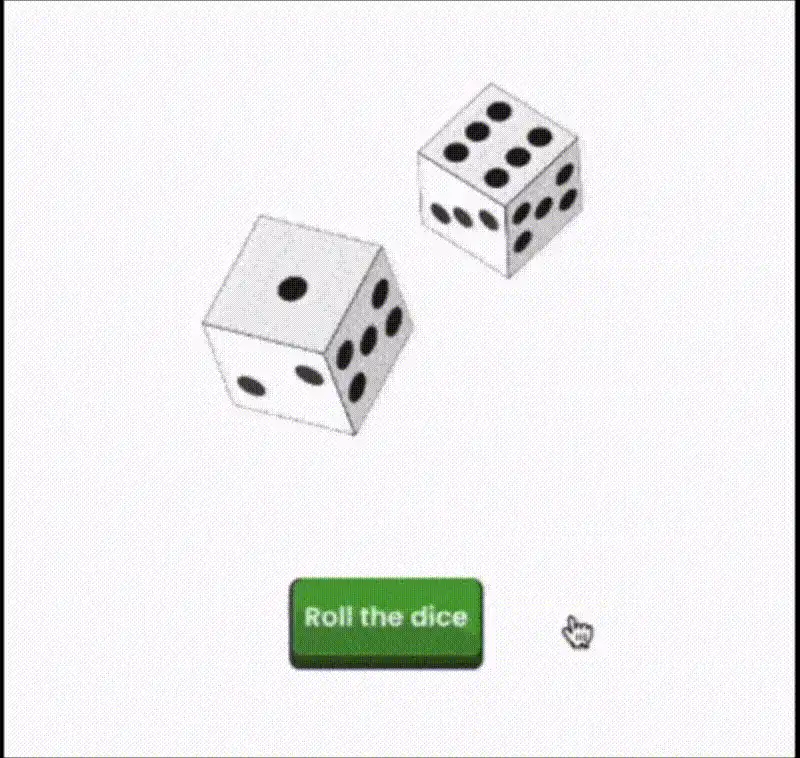 4. Whack-a-Mole
The classic arcade game where you had to whack those mischievous moles popping up from their holes. You can bring that same thrill to your customers' inboxes and it also adds an element of fun to your email campaigns.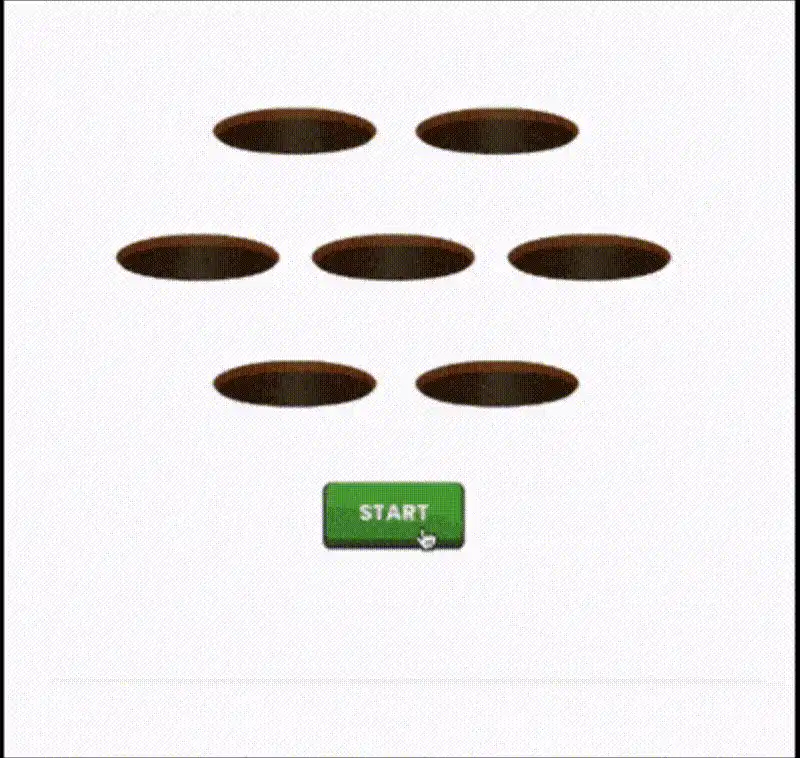 5. Knockdown:
Imagine your customers receiving an email that invites them to knock down virtual targets with a chance to win by toppling the glasses. Offering incentives, such as discounts or exclusive prizes through games, can boost customer engagement and drive conversions.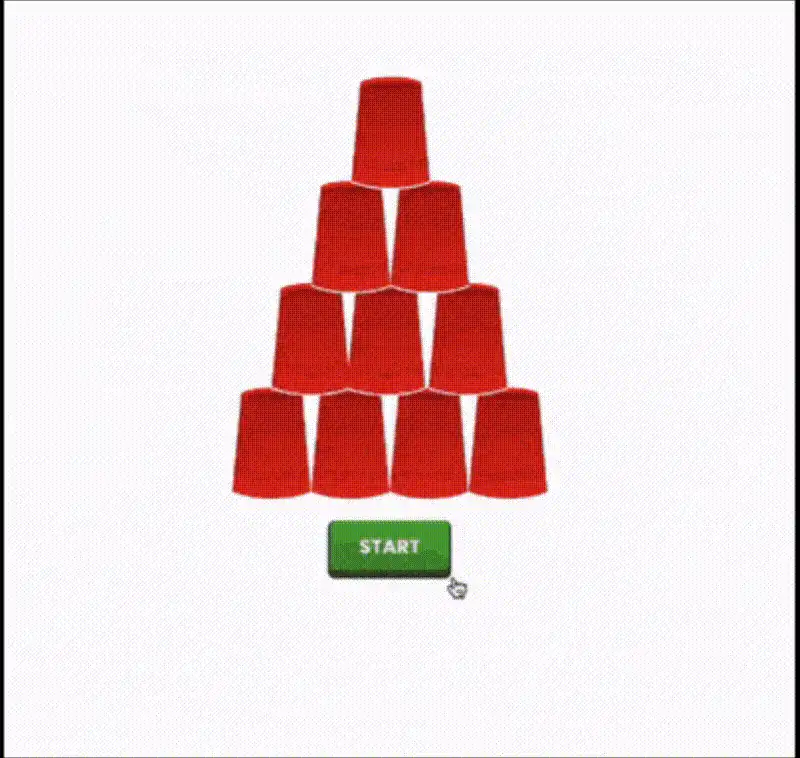 6. Shuffle Cups
The shuffle cups game is an exciting and addictive challenge that can be adapted to your email marketing strategy. Customers receive an email, and their task is to follow the right cup when being shuffled and pick the cup containing a hidden surprise or bonus. Engaging customers in this interactive game generates anticipation and an element of surprise.
It's a great way to reward their attention and provide an enjoyable experience that strengthens their connection with your brand.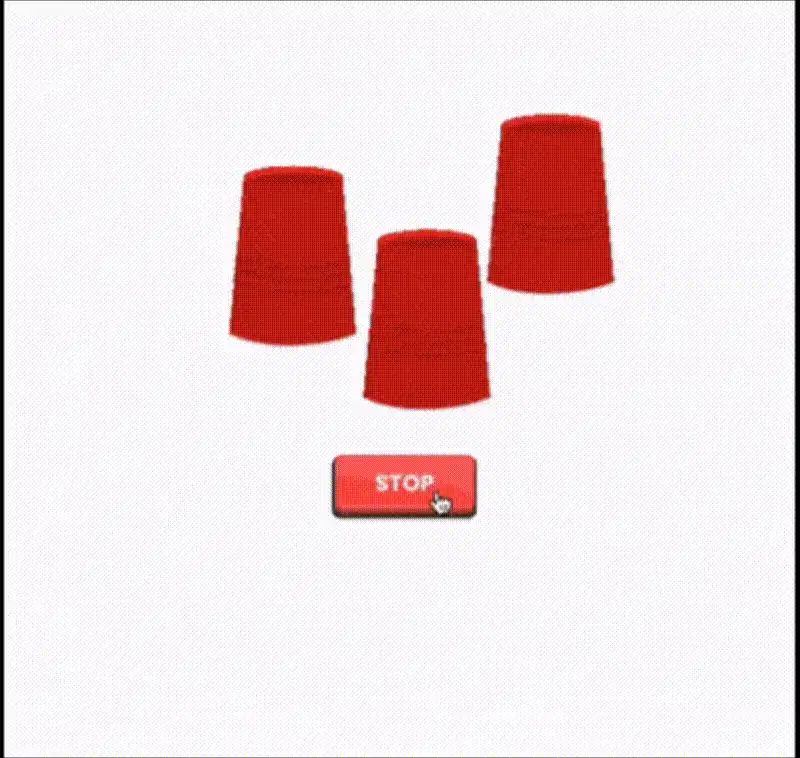 7. Spin to Win
Spin to win is the perfect way to greet your new customers. With endless applications, the classic will help you gain an edge over your competitors.
You can customize the discounts and send personalized discount emails to different customer baskets.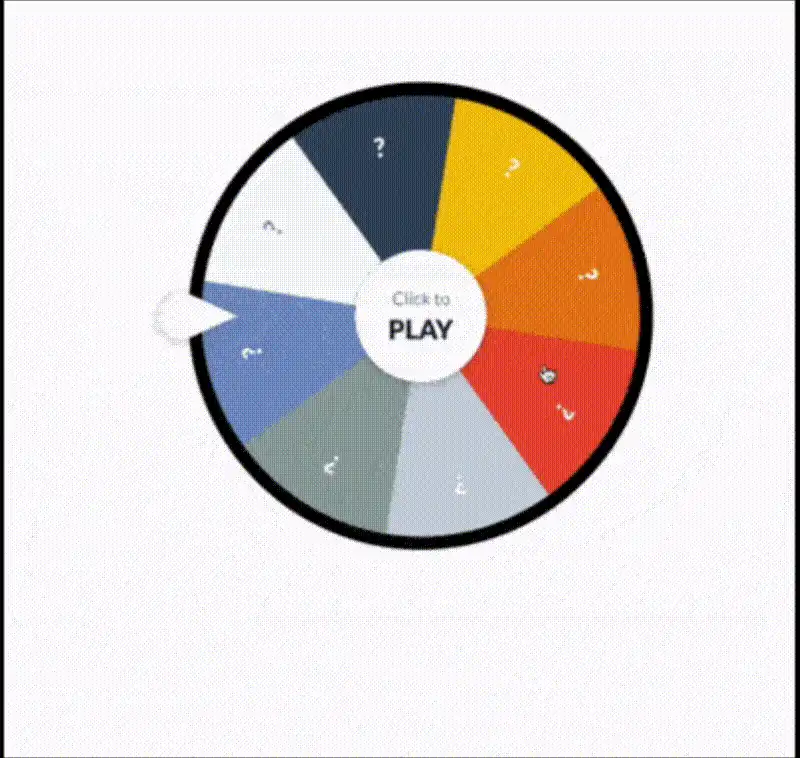 Real-life Examples:
These games for marketing have been used by several companies in the past. With some leading the charge, the scope for application is endless.
Pizzahut
Pizza Hut gamified the classic jackpot machine and launched a campaign where they distributed coupons from 10 to 50%.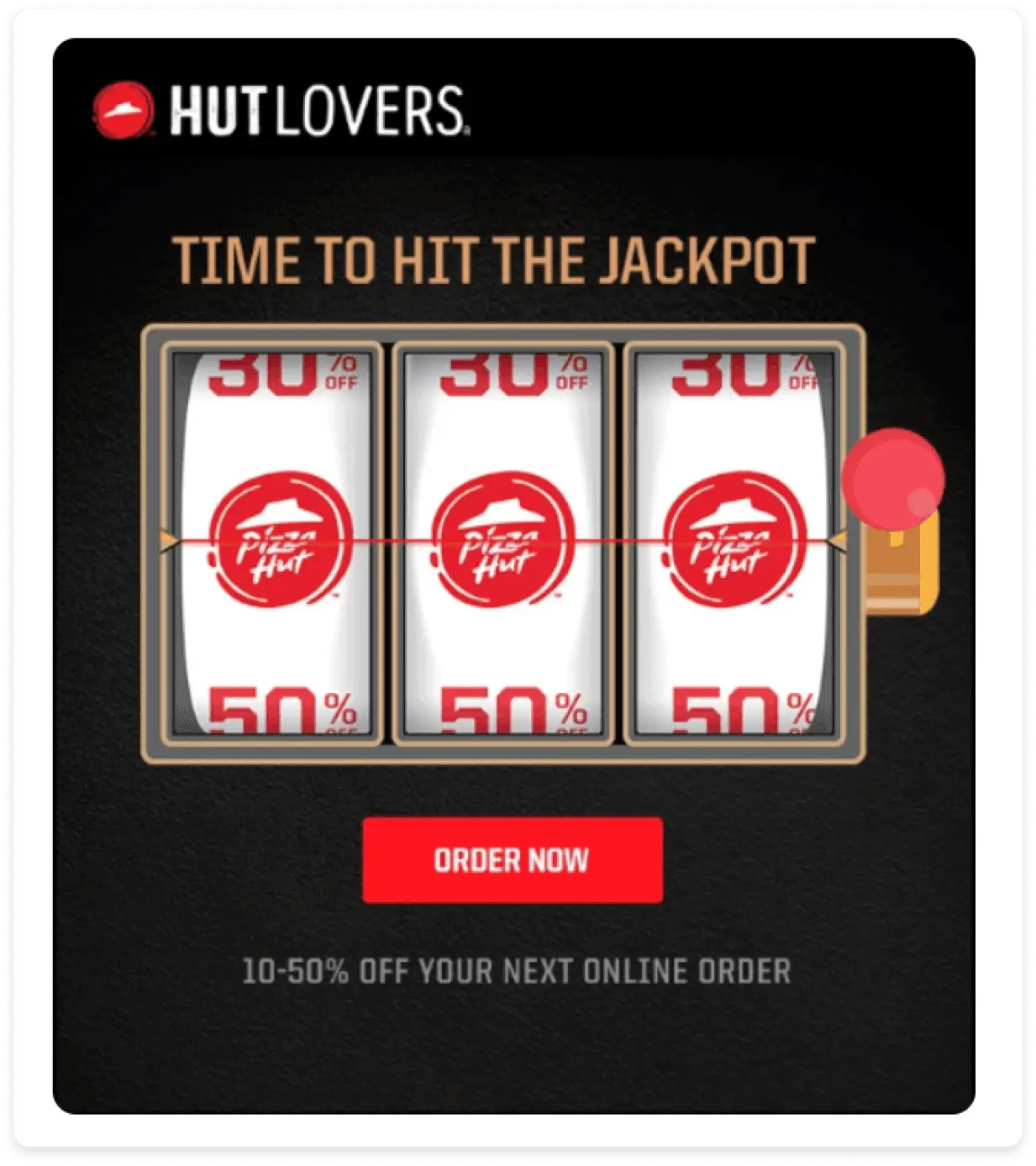 Forever 21:
During the Black Friday sale, people could not resist but scratch the coupons sent by Forever 21, but they were disguised.
Being hidden from the eye, the chances of getting great discounts drive engagement and keep the customers in the loop of the upcoming sale.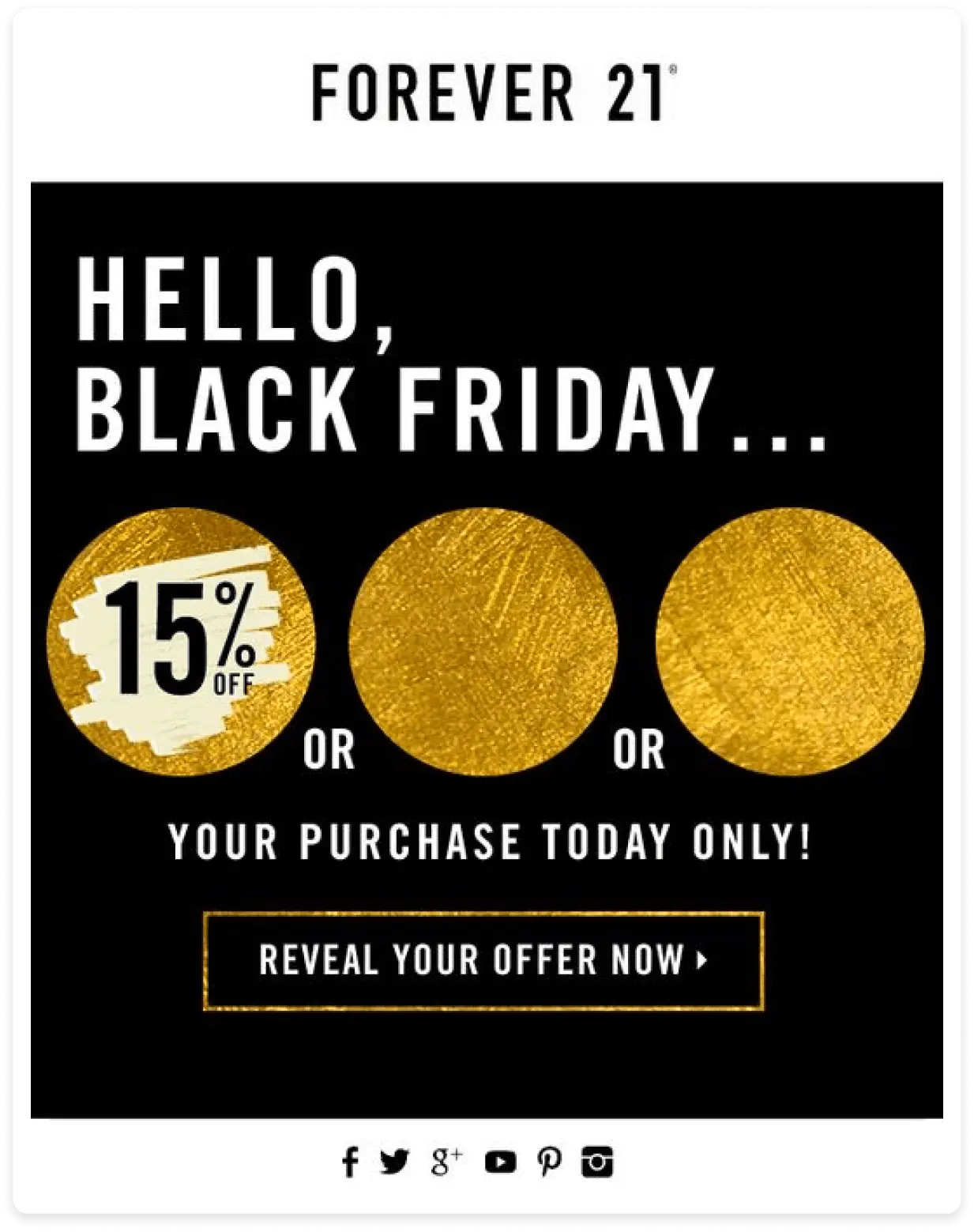 Logitech:
Logitech pulled a classic with the spin-the-wheel. The wheel reveals enticing discounts for people to come and grab!
All you do is SPIN and WIN!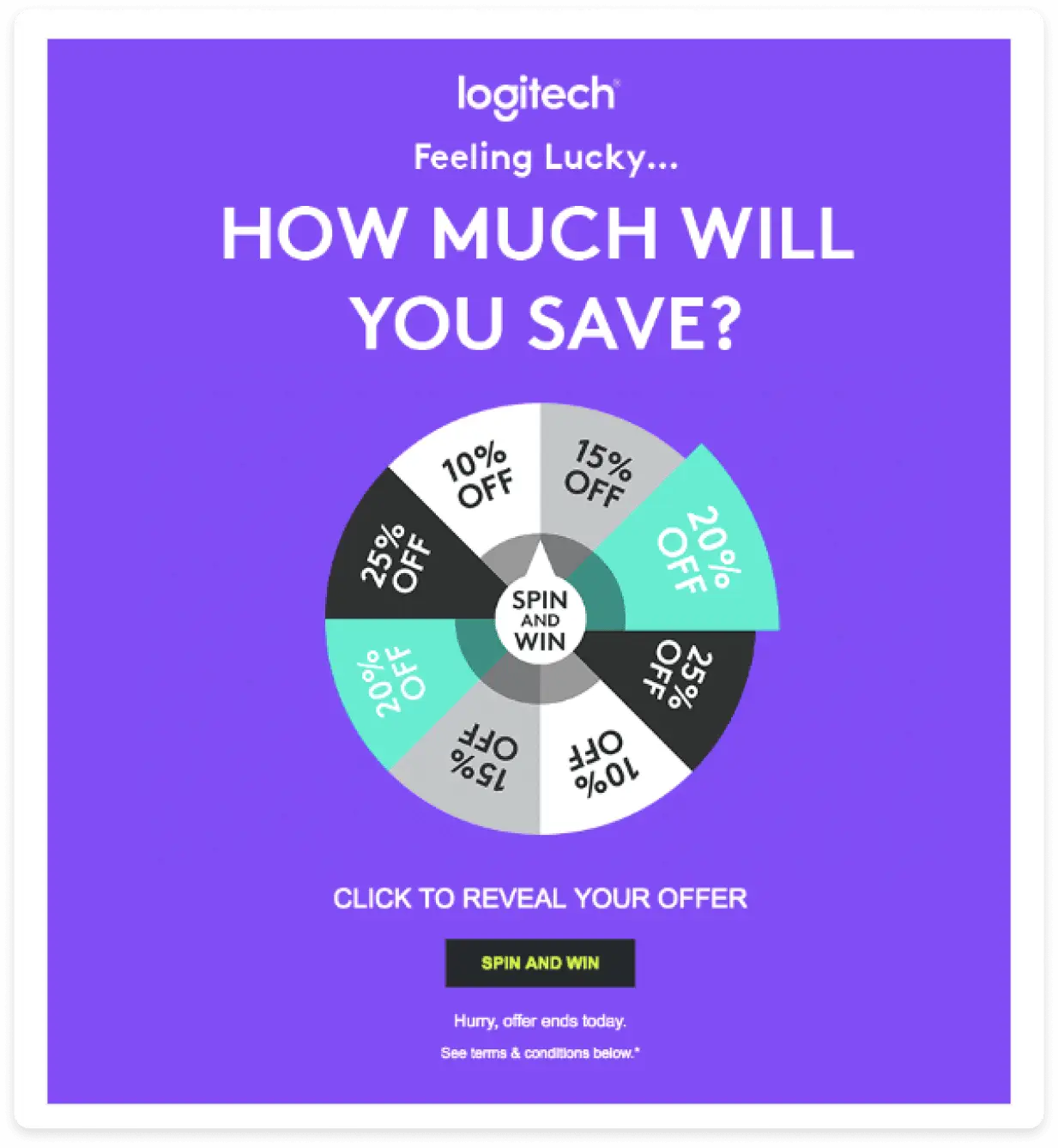 MOO:
Moo used the game Roll the Dice to engage with their customers, where the anticipation of knowing the score will compel them to click on the CTA.
These examples perfectly show how big brands incorporate games and hook customers. But it doesn't have to be something only big brands can do, with Mailmodo, anyone can gamify their emails within a few hours.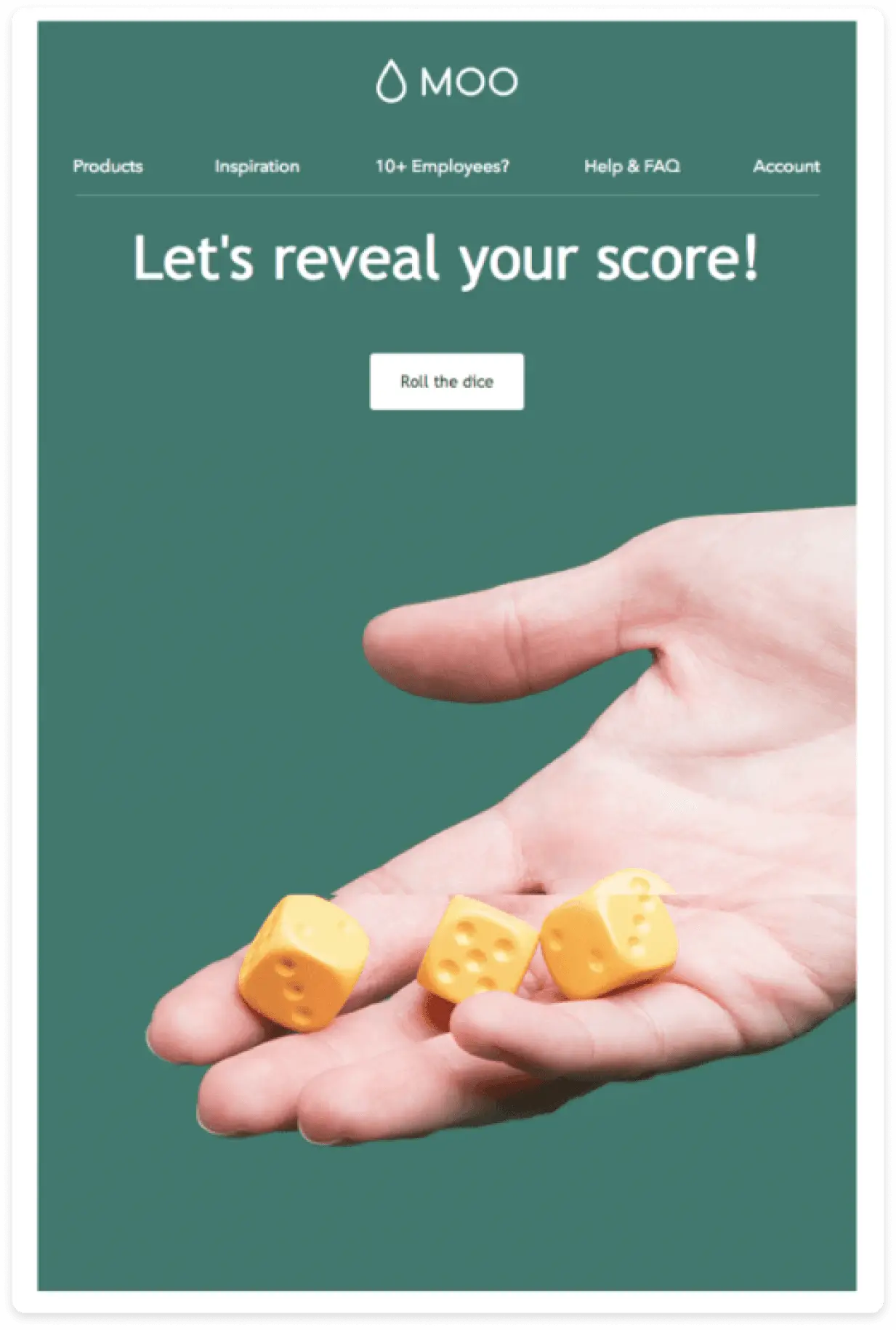 Ready to level up?
We at Mailmodo have created gamified emails as simple as a tic-tac-toe game. We have created 8 games and put them in email templates such that all you have to do is, customize them and send them out.
Check out the free gamification templates and use them in your next campaign through Mailmodo. But how do you do that?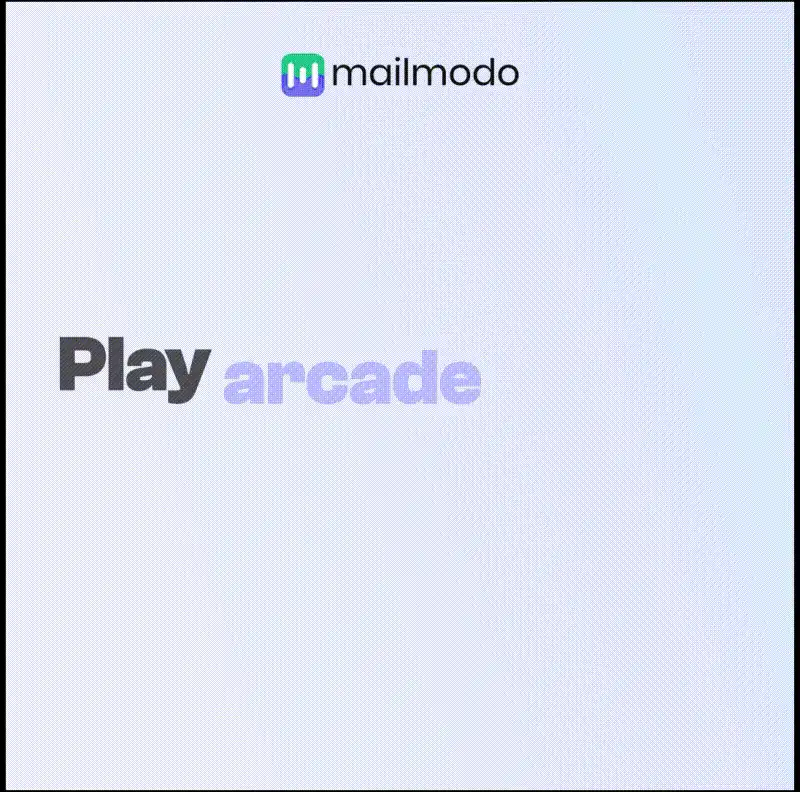 Here's how:
Pick your template and click the "Use this template" button.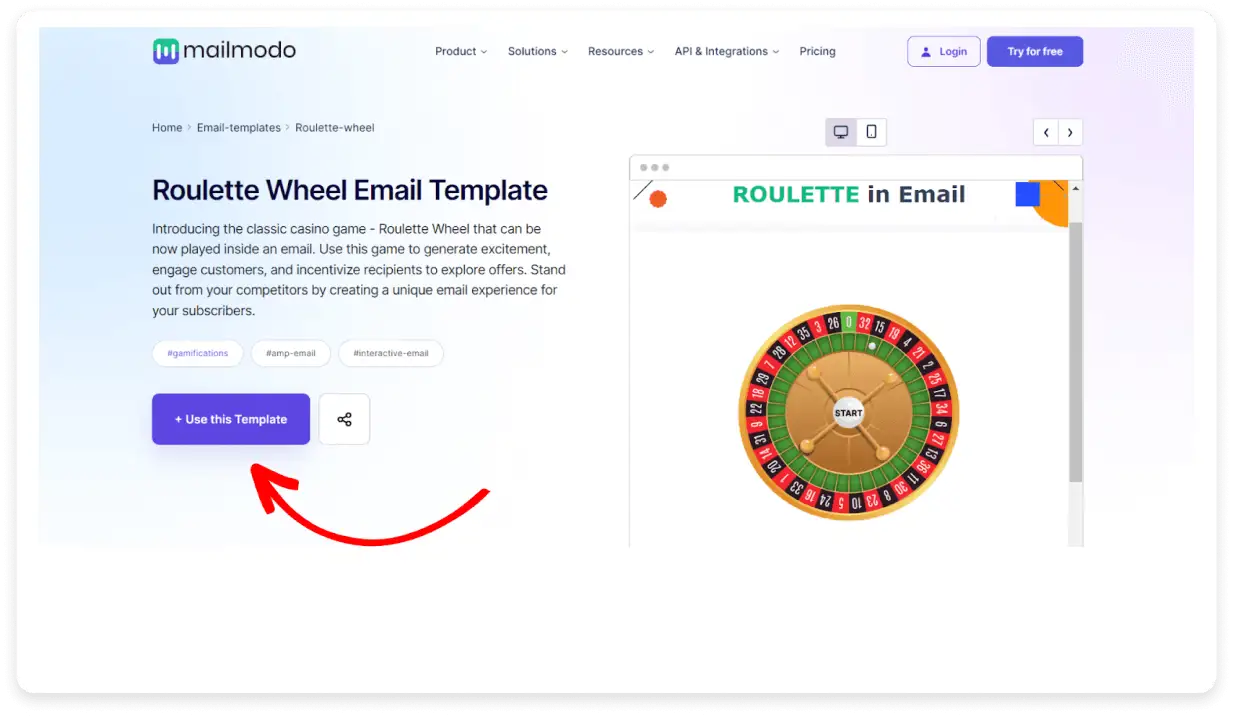 Mailmodo's email template builder will open. Here, you can customize the game as per your needs. Add the rewards you want to offer your customers when they play the game.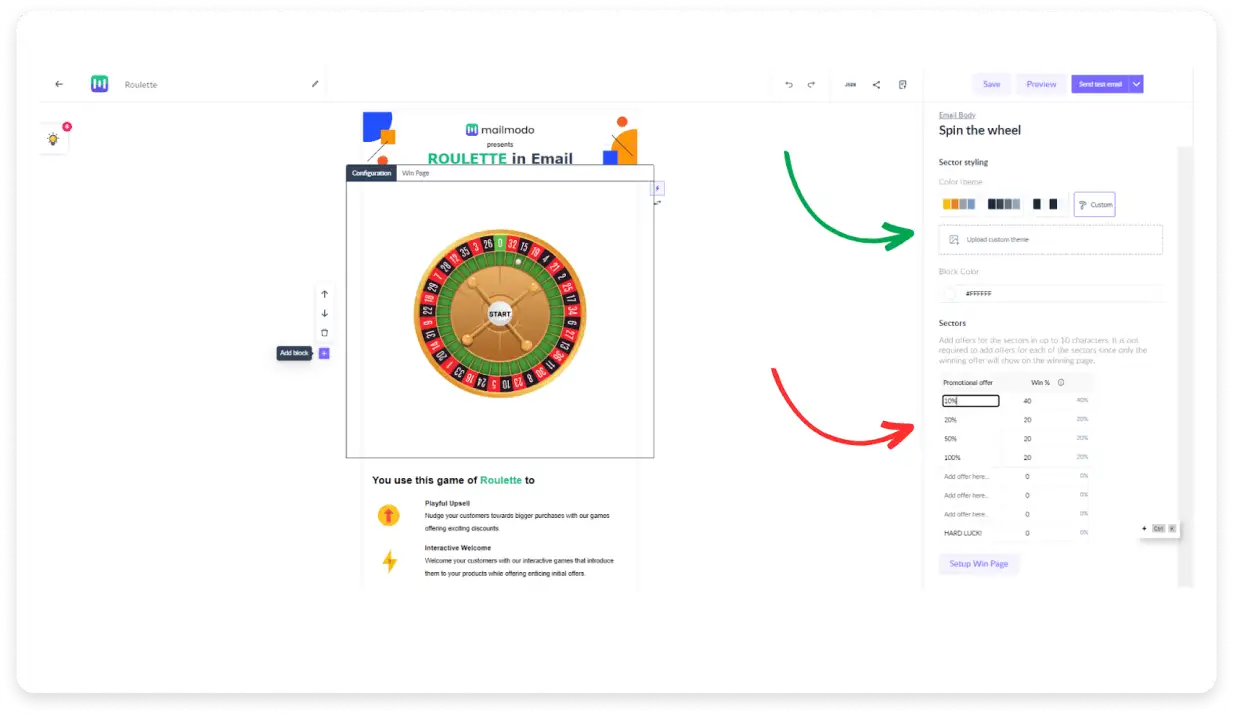 You can also customize the template:

Change out the email layout, and add or remove content blocks.

Add your email copy, and adjust the heading, subheading, and spacing.

Choose interactive elements from our AMP widget gallery, such as forms, surveys, polls, reviews and ratings, carousels, quizzes, etc.

Once you make all the changes, save it, preview both the AMP and fallback (HTML) versions, and check how it renders from mobile and desktop.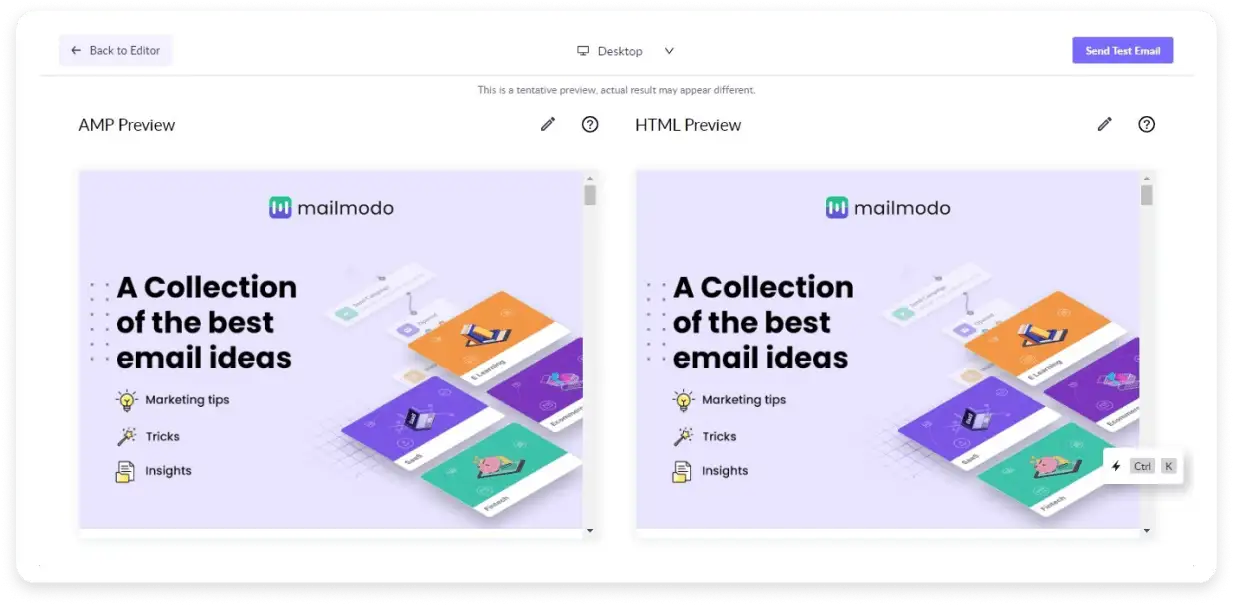 All that's left is to add your email list and send out the campaign.
Takeaways
Transforming marketing emails with game dynamics taps into a universal love for challenges and rewards. Renowned brands have capitalized on this, witnessing a surge in engagement. Tools like Mailmodo democratize this trend, opening doors for all brands to explore.