Make your emails interactive: Benefits, use-cases, myths
With shortening attention span and higher competition, standing out in a crowded inbox is never easy. But with interactive emails, marketers can stand out and boost conversions by enabling user action in the inbox. So, to spread the word on interactive emails, we spoke to 3 leading experts from the industry at Edition 2 of the Email Edge Summit: Turn Emails into Experiences Watch the keynote session above 👆

Here's are the main takeaways from the event:

Why do businesses need interactive emails?
Firstly, interactive email boosts engagement. On one hand, users expect faster responses and interactions. And on the other hand, marketers want to improve clicks and engagement. So it works both ways. "It's also the next evolution in email marketing", says Dmitry Kudrenko, Founder of Stripo and a lead generation expert of 15+ years. 'The user opens the email because to stay in the email, not be redirected to a web browser'. - Dmitry Kudrenko, Founder of Stripo
'It becomes harder for marketers to stand out in a crowded market with every passing year. Interactive emails outperforms the non-interactive version in most cases', explains Matthew Harris, Founder, Dyspatch.
Aquibur Rahman, CEO, Mailmodo shared the results he's seen with businesses using interactive emails. Like 4X conversions in feedback collection in email and 50-60% increase in conversions for abandoned cart recovery. The most compelling use cases have been forms, surveys, lead generation, meeting booking, gamification etc. he says


How do you make the case internally for interactive emails?
Matthew suggests making an existing email campaign (eg.: monthly newsletter) interactive, testing it with a good sample size and sandboxing it. It also yields higher ROI in the long term. Another opportunity is to make transactional/triggered emails interactive as it helps to build a relationship and generate revenue.
To pitch it to the bosses, Aquib recommends that marketers should make the case that it boosts revenue along with improving engagement and conversion. Interactive emails are improving the whole funnel. And in the end, business goals matter.
Dmitry brings up the fact that the cost of building interactive emails as a 1-time activity is high. Plus, the same template cannot be used multiple times. To get better results on an ongoing basis, it has to be embedded into the marketing philosophy. So that it compounds with time.

What are some use-cases of interactive emails?
Every email can be an interactive experience. On the whole, forms in email are very powerful, says Matt. It helps bring in a lot of business processes into email by collecting customer data. Marketers should start treating email as an extension of the customer experience and not just aim to get a click back to the site.

Some of the popular interactive email use-cases:
Live parcel tracking in email - eCommerce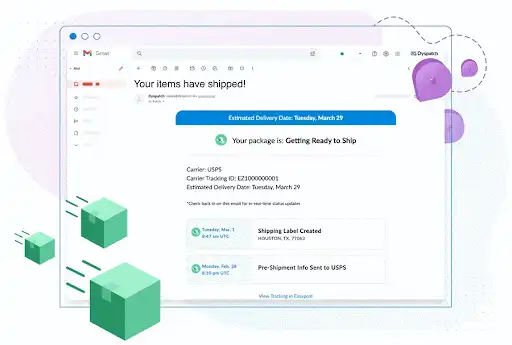 Every time the customer opens the email, he/she sees on a map where the parcel is at.

Healthcare - multi-step intake forms
When patient information is collected over email, wait times at the hospital are shortened and the process is a lot more seamless.

SaaS: Live contract updates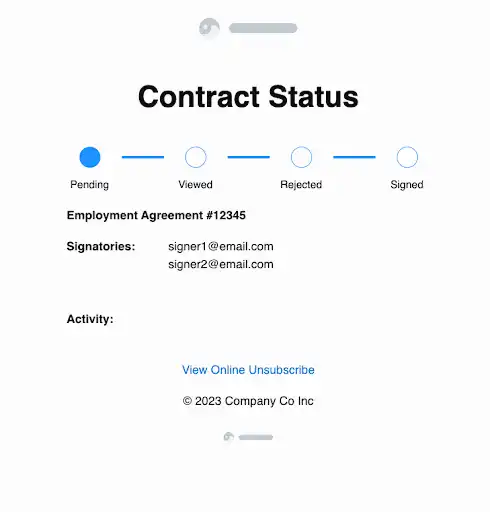 Checking the status of a contract makes it easier to track for sales teams.

Gamification: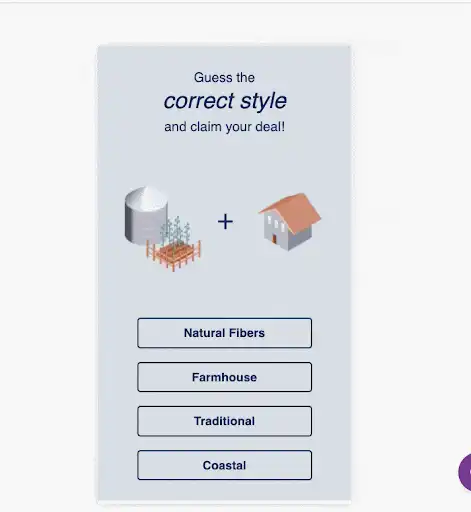 Based on the audience, marketers can engage them with interactive quizzes, word games and scratch and win games. Tailor the games to the audience for a more targeted experience.


Hotel reservations in email: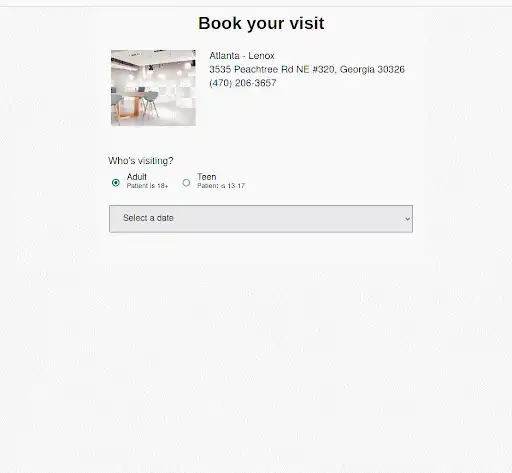 Guests can input all the details, choose a date, time, everything right within the email, just like a mobile app or a website itself.


Referral in email:


A growth hack or a flywheel where one user can bring more users right from the email itself, by referring them.


Insurance calculation in email: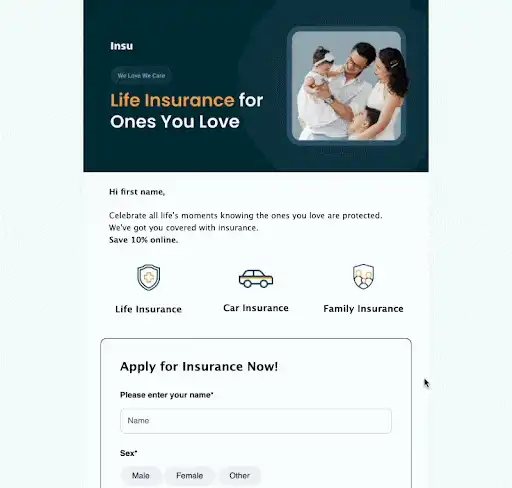 Apply for insurance within email, calculate the premium basis your age, your income, your premium amount, et cetera.


Webinar / Event registrations: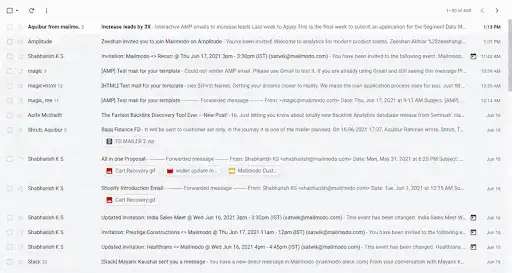 Webinar registration form which can be embedded within the email.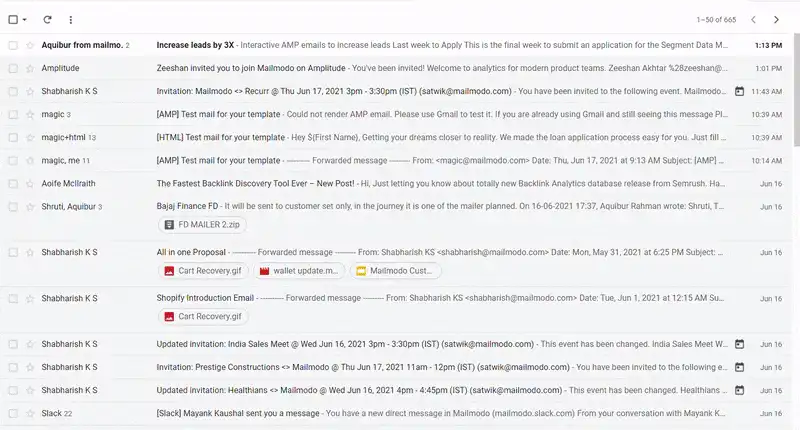 A zoom webinar integration in email helps users to register for the webinar directly within the email.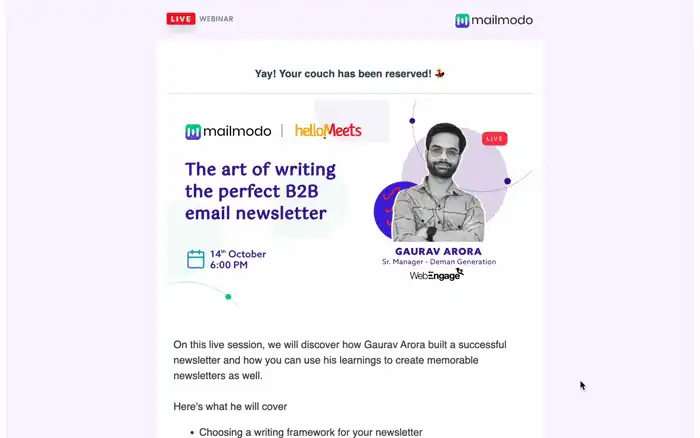 An add to calendar button within email helps to add the event in the calendar in one click leading to lower drop off and higher attendance rate at the webinar.

Collect feedback, reviews: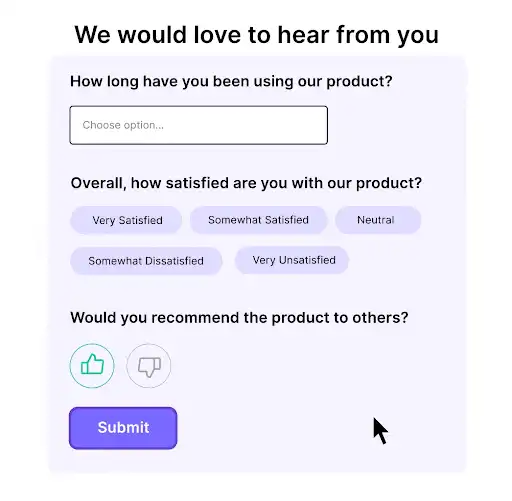 Collecting feedback in email in a contextual manner truly helps to build a two way communication with the user.


Gamification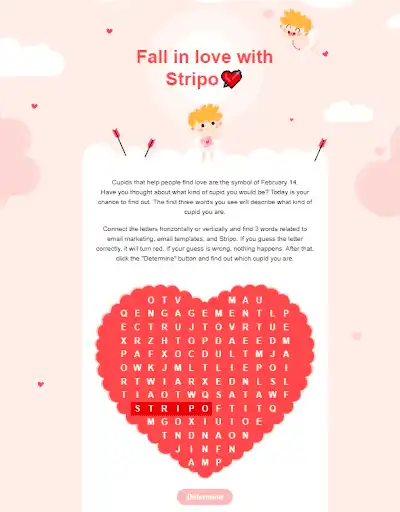 Gamification helps to boost sales during Valentine's day by engaging users with games in email and give promo codes as a reward for participants.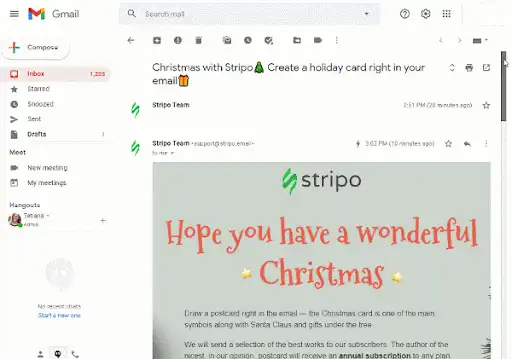 Gamified holiday campaigns delight users as they can create their own Christmas postcard inside email.
How does a marketer implement interactive emails?
Currently, adoption of interactive emails is low as creating interactive emails requires coding skills and is cumbersome. Businesses like Mailmodo, Stripo and Dyspatch are innovating in that aspect by bringing in new widgets and making it easy for marketers to build interactive emails with drag and drop without any coding.
Interactive Emails is supported by Google, Yahoo mail and Mail.ru but a fallback HTML email is needed as Outlook or Apple mail don't support it. Mailmodo automatically creates those fallbacks in the product itself and simplified the process, that today a billion interactive emails are sent every month.


Interactive emails land in the promotions folder: Myth/Fact?
"It's important to separate out Gmail's promotions tab versus deliverability overall. Interactive emails isn't going to increase your likelihood of getting into a spam folder or blocked overall. Landing in Gmail's promotions tab depends on the content of the email. What it ultimately comes down to is the people you're sending the email to, are they expecting it, are they opening it and they're engaging it? In many ways interactive email makes people more likely, making engagement skyrocket. Interactive can be seen as a way to improve deliverability which justifies ROI as well", Matthew explains.
What are the limitations of interactive emails?
"Interactive emails are unnecessary if the campaign contains only information. And a limitation is that it doesn't work in Apple. But the flip side is that, the fallback version is present, so even if 50% of your users interact, it's still a good metric." says Aquib.
More videos
---
Simplifying Email Automation
Find out how to accelerate email automation with pre-built journeys irrespective of which industry you're in and get inspired by case studies from different sectors. Vaibhav Threja, Growth leader at Mailmodo and Thomas Philip, CRO, Mailmodo share success stories of how interactive emails boosted email automation conversions through better targeting.
---
How to improve targeting and boost conversions of your email sequences
Learn how to optimize your email copy, design, and frequency to improve email conversions. Plus, get ready-made frameworks on target subscribers with advanced segmentation in this in-depth workshop by Kristy McCarley, Founder, Pure Firefly.
---
Ready, set, automate: Frameworks for segmentation and email automation triggers
Learn how to identify the right triggers and master the art of segmentation to effectively nurture subscribers at scale from Lori Feldman, Founder, TheDatabaseDivas.com.
---
Get Results Fast: How to Measure if Your Email Sequences Work
Learn how to set goals and measure the effectiveness of different types of sequences. Identify the differences between micro-goals to macro goals, how to track conversions and more in this short tutorial by Elizabeth Jacobi, Founder, MochaBear Marketing