Earning your customers' trust is hard.
They give you their personal information like credit card numbers and bank details, trusting that you'll keep it safe. But hackers are always looking for compromised systems to steal their data. And unfortunately, if your systems are vulnerable and hackers steal your data from them, you'll break your customers' trust forever. 💔
Fortunately, with the help of the Secure Sockets Layer (SSL), you can make your communications more secure by encrypting the data during transmission.
This guide will reveal how you can use SSL to keep your customers' data secure and earn their trust.
Table of contents
What is SSL?
Secure Sockets Layer (SSL) is a method to encrypt data that travels on the internet. With encryption, the user data can be modified to make it incredibly difficult for hackers to exploit. According to BuiltWith, there are 173,084,217 SSL certificates present on the entire internet.
How does SSL work in emails?
Whenever you send emails with your domain name, they go to your email server and then to the intended recipient. So if they're not encrypted when they leave your email server, hackers may intercept them while traveling and read any sensitive data.
So to prevent such disasters, you need an SSL that helps you encrypt your plaintext emails that the intended recipient can only decrypt with a valid key.
It also adds a digital signature that recipients can verify to see who sent this email (this helps to detect people who try impersonating you).
Why do you need an SSL certificate?
SSL certificates are certificates provided by trusted authorities to websites and email servers. These certificates contain a private and a public key which are the backbone of data encryption. If you want your and your users' data to be secure, you must install an SSL.
But of course, TLS (Transport Layer Security) is a better option than SSL, which is explained in further sections.
Get the State of Email 2023 Report
150+ email experts share their email tips and secrets
Types of SSL certificates
SSL certificates are classified into three main categories:
Domain Validation SSL Certificates: To obtain this certificate, an organization has to prove that they own the domain.

Organization Validation SSL Certificates: To obtain this certificate, you have to verify your authenticity as per the request of the certified authorities.

Extended Validation SSL Certificates: This is the most trusted type since your identity will be thoroughly checked. Then you'll receive a certificate that adds the green padlock that symbolizes the trustworthiness of a website.
The above types are methods through which certified authorities verify your business identity and ownership of the domain to provide you with the certificates. However, there are also different types of certificates you can get based on your domain requirements. Here is how they are classified:
Single Domain Certificate: This certificate type affects only a single domain. This certificate will not be valid on any different domain or subdomain.

Wildcard Certificate: The wildcard certificate is useful for websites with multiple subdomains like support.example.com and blog.example.com.

Multi-Domain Certificate: As the name suggests, this certificate is valid for multiple different domains like www.example.com and www.example1.com.
How to get an SSL certificate?
To install an SSL certificate for your website, you must get one signed by a CA (Certificate Authority). For that, you've to submit a request to the certificate authority and install the certificate later. Here is how you do it.
Go to who.is and enter your domain name.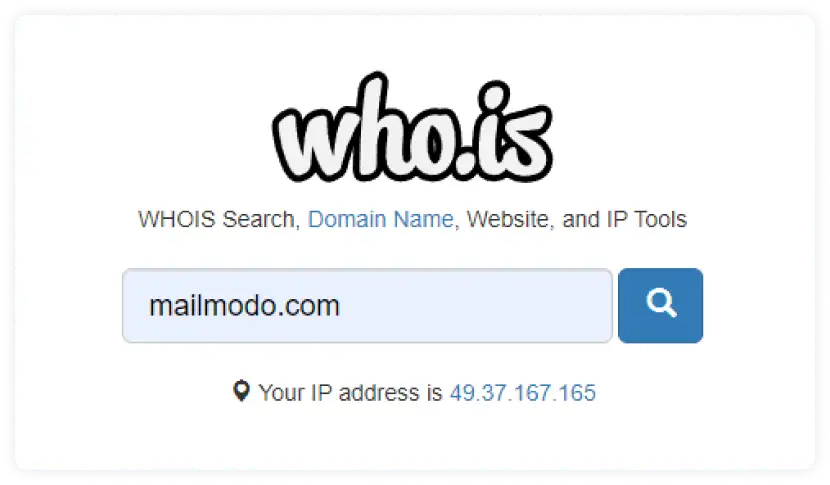 Click on the search icon.

Verify the information you're going to submit and the information presented by this tool.

Go to CSR Generator.

Enter your business information below.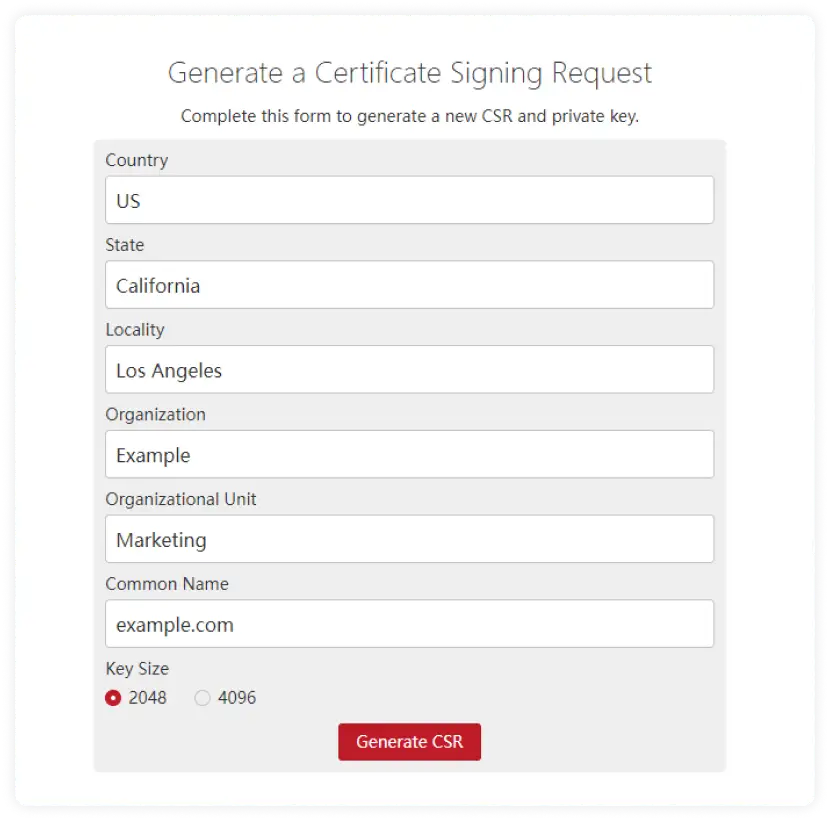 Get the SCR.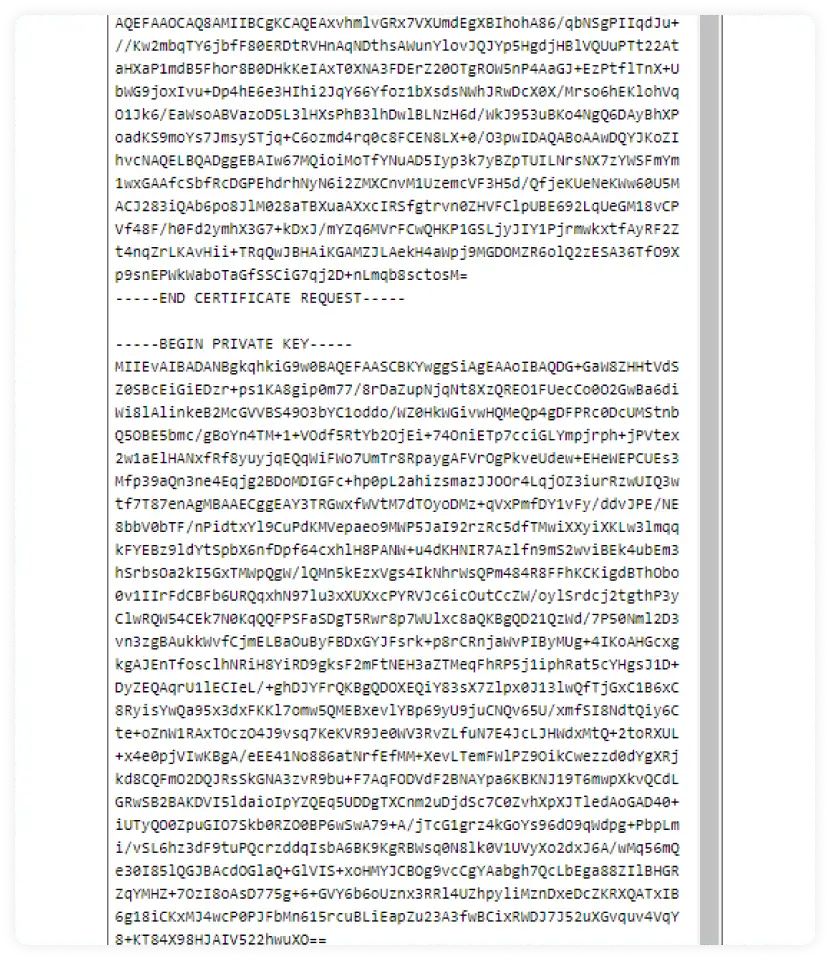 Buy an SSL certificate and submit this CSL in the process.

Install the SSL certificate on your website in your cPanel.
Congratulations! Now you've successfully installed an SSL certificate on your website.
But do you know that SSL certificates aren't enough for every use case? If you want to send AMP (Accelerated Mobile Pages) emails, you'll need more than SSL. Let's discuss it.
Related guide: The Definitive Guide to AMP for Email
Is SSL good enough for AMP emails?
SSL does provide good encryption features for regular use. But since you're dealing with sensitive user data with AMP emails (like collecting sensitive feedback with market research forms), you need to use Transport Layer Security (TLS), the more modern and secure version of SSL. Here is an official statement from Google.
"To ensure the contents of an AMP email are encrypted in transit, you must use TLS Encrypt emails containing AMP." – Google
SSL vs. TLS
Now you may wonder what's so great about TLS to the point where Google is making it compulsory for AMP emails?
So to clarify the confusion, here we have laid out how SSL and TLS differ from each other.
| SSL | TLS |
| --- | --- |
| SSL is the standard for encrypting the data between multiple internet devices. | TLS is the evolved version of SSL and contains more security functionalities. |
| Higher chances of vulnerability attacks since IETF deprecated both SSL 2.0 and 3.0. | Low chances of vulnerability attacks if you use the TLS 1.2. IETF (Internet Engineering Task Force) has also deprecated the TLS 1.0 and 1.1. |
| Uses the Message Authentication Code protocol, which isn't the most secure. | Uses the Hashed Message Authentication Code protocol, which is more secure than the Message Authentication Code protocol because it is a special type of Message Authentication Code with a cryptographic hash function and a secret cryptographic key. |
| Important for sending HTML and plaintext emails. | A must for sending AMP emails due to the sensitive data handling. |
| Fewer data streams are encrypted. | More data streams are encrypted. |
Get a sample AMP email in your inbox
Experience the power of interactivity right now
Takeaways
Modern technology has made our lives easier while leaving our data vulnerable to hackers. It's our responsibility to keep our customers' trust and install security systems like SSL (or even better, TLS) on our websites and email servers.
To know more about how security in email works, check out our guide on email security, that'll teach you everything you need to know from types of email threats, safeguarding methods, and top-rated email security solutions.
What you should do next
Hey there, thanks for reading till the end. Here are 3 ways we can help you grow your business:
Talk to an email expert. Need someone to take your email marketing to the next level? Mailmodo's experts are here for you. Schedule a 30-minute email consultation. Don't worry, it's on the house. Book a meet here.

Send emails that bring higher conversions. Mailmodo is an ESP that helps you to create and send app-like interactive emails with forms, carts, calendars, games, and other widgets for higher conversions. Get started for free.

Get smarter with our email resources. Explore all our knowledge base here and learn about email marketing, marketing strategies, best practices, growth hacks, case studies, templates, and more. Access guides here.