September is the start of the fall season when the hot temperature declines and shifts to cooler breezes. It's time to send out the warmest newsletters to your subscribers with many offers, enthusiasm, and positivity. This guide explores several September newsletter ideas to try.
Table of contents
Special days in September
Here are some special days that you can send relevant newsletters to your subscribers:
| Event | Date |
| --- | --- |
| International Day of Charity | 5 September |
| Read a Book Day | 6 September |
| International Literacy Day | 8 September |
| World First Aid Day | 14 September |
| International Day of Democracy | 15 September |
| International Day of Peace (UN) | 21 September |
| World Gratitude Day | 21 September |
| World European Day of Languages | 26 September |
| World Tourism Day | 27 September |
| International Translation Day | 30 September |
5 Engaging September newsletter ideas
For your September newsletter, consider adding these ideas to your email marketing checklist:
1. Summer wrap-up sale
Type: Campaign Best for: B2B, B2C, D2C
September is the end of the summer season, and this is the best time to remind your customers of the end-of-the-season sale. You can send a special coupon code or offer percentage discounts on your products to make your campaign exciting.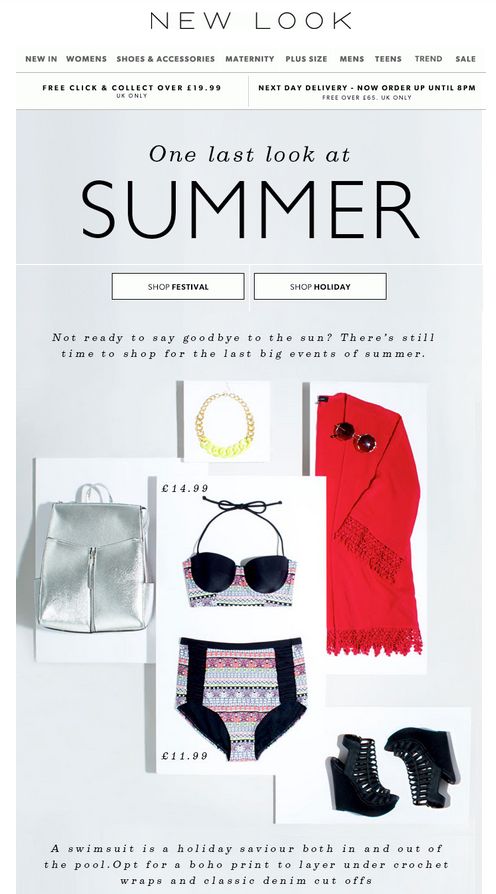 Source: Pure360
Here's a free coupon code email template to create something like this.
2. Welcome autumn with fall offers
Type: Campaign Best for: B2B, B2C, D2C
As the summer season ends and you wrap up with the summer end sales, you can start sending autumn season guides, checklists, and offers available on your website. Make sure to keep the color palette of your newsletter warm and autumnal. Here's an example of this idea: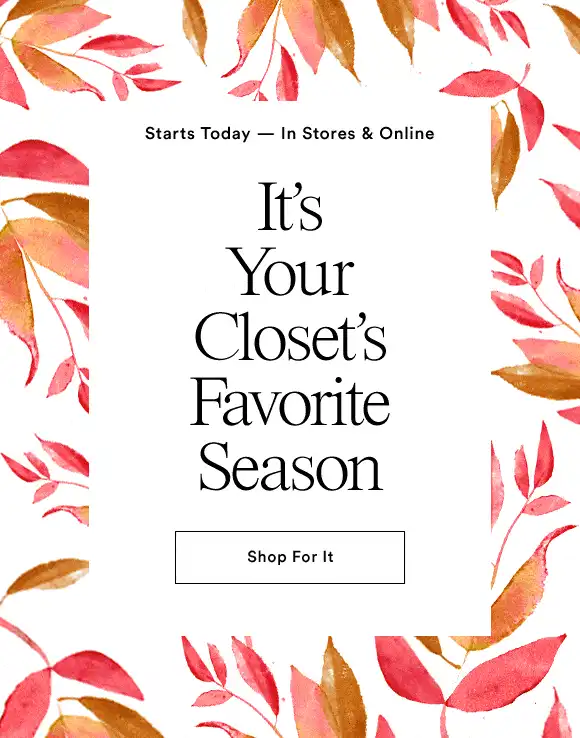 Source: Designmodo
Here's a free fall email template to try this idea.
3. Promote products for the cooler season
Type: Campaign Best for: B2B, B2C, D2C
With autumn coming up soon and the temperature getting cooler, you should promote your products relevant for cooler temperatures. Check out this example that depicts this idea well:
Source: Brevo
4. Keep a social giving week
Type: Newsletter Best for: B2C, D2C
Since International Day of Charity and Literacy Day fall at the start of September, you can keep a social giving week and remind your customers that you will be giving a portion of your sales to a support group or charity of your choice. An example of this could be: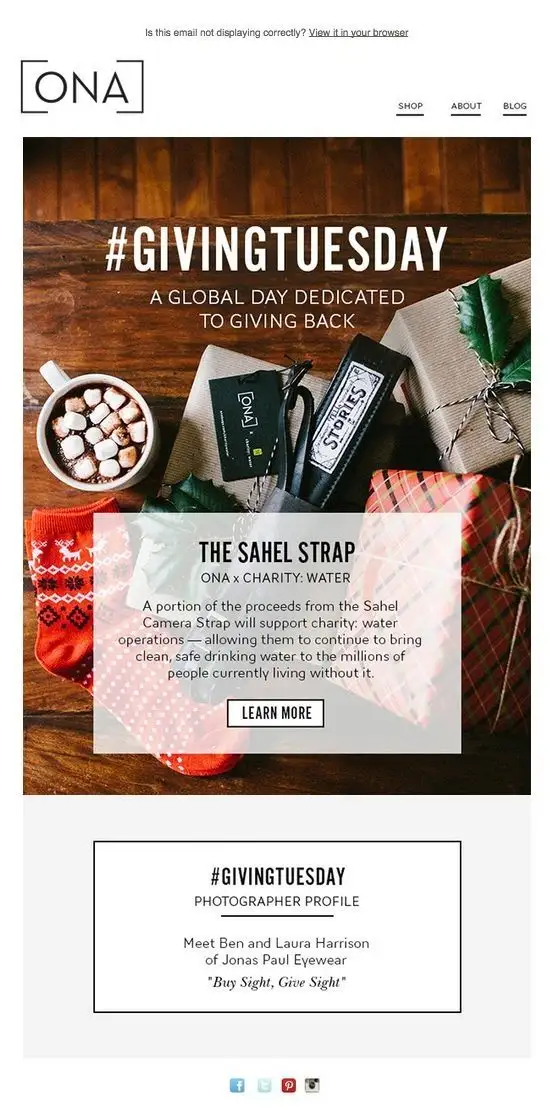 Source: Email on Acid
5. Celebrate yoga month
Type: Newsletter Best for: B2C, D2C
If you have a health-related business, you should celebrate yoga month with your subscribers, which falls in September. To implement this idea, you can send a newsletter including the best yoga poses to practice every day of the month and make a challenge out of it, or you can offer special discounts on products or courses related to yoga.
Here's an example:

Source: Beefree
Takeaway
This was a list of the best September newsletter ideas you can try to stand out, including welcoming autumn, saying bye to summer offers, and supporting social causes to celebrate fitness with the Yoga Month challenge. Here's a Marketing Calendar 2023 by Mailmodo to try creative marketing ideas throughout the year.
What you should do next
Hey there, thanks for reading till the end. Here are 3 ways we can help you grow your business: