Best Ai Writing Assistant Software in 2023
Are you looking for an Ai Writing Assistant Software for your business? You have come to the right page. This guide will help you discover the best Ai Writing Assistant Software of 2023 and along with a deep dive into their features, pricing, rating, etc.
What is AI Writing Assistant Software?
AI writing assistant software is a tool that uses artificial intelligence to help writers produce high-quality content. It provides suggestions for improving grammar, spelling, and vocabulary, as well as offering insights into the tone and style of the written work. AI writing assistant software analyzes the text in real-time, providing suggestions tailored to the writer's style, preferences, and audience. The software can help writers save time and improve the quality of their writing.
How AI Writing Assistant Software work or function?
AI writing assistant software is an innovative tool that analyzes text, suggests corrections & improvements, improves grammar & spelling, and provides relevant insights & statistics. AI writing assistant software works by using algorithms that learn and adapt to the user's writing style, making it more effective and efficient over time. This software is valuable for professional writers, editors, and businesses, as it saves time, improves productivity, and enhances the quality of written content.
Benefits of AI Writing Assistant Software?
AI writing assistant software can streamline the writing process by suggesting relevant vocabulary, grammar corrections, and sentence structure.
It can also reduce errors and inconsistencies in messaging across channels.
With AI writing assistant software, writers can save time and improve the quality of their work, ultimately resulting in more effective communication and engagement with their audience.
How we curated this list
We conducted extensive research to identify a wide range of software options within each category. This involved exploring online resources, industry publications, software directories, and user reviews. Please note that the pricing and features mentioned here are subject to change. We recommend you to visit the product website for the latest information before making a decision.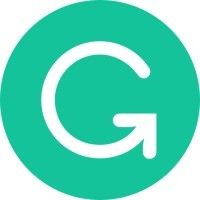 Product Description
Grammarly Business helps your team ensure their external and internal communication is always at its best. Trusted by Expedia, Cisco, and more.
Pros and Cons
Grammarly offers writing assistance for 500,000+ apps and sites across devices.
It uses generative AI to instantly generate new versions of your writing based on your prompts.
Grammarly Business offers an AI assistant to save time and boost productivity for the whole organization.
Some may be uncomfortable with their data being owned by Grammarly and sharing their data with a third-party service.
The accuracy of suggestions made by Grammarly may not be perfect as it is powered by AI and may not fully understand the context of the writing.
Some users may not find the pricing of Grammarly Business affordable for their organization.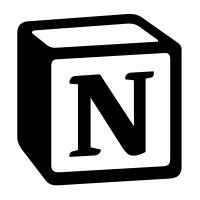 Product Description
A new tool that blends your everyday work apps into one. It's the all-in-one workspace for you and your team.
Pros and Cons
Centralized knowledge: Notion provides a platform to centralize all the knowledge the team or company possesses, which makes it easy to access information and find relevant documents.
Customizable projects: The tool allows users to create and manage different types of projects and customize them according to their needs, which saves time and effort.
AI integration: Notion offers an integrated AI assistant that provides solutions and suggestions to users, making it easier to solve issues and work efficiently.
Learning curve: Notion comes with a learning curve, and users may need to spend some time understanding all the features and functions the tool offers.
Overwhelming options: Notion offers a wide range of customization options, which can be overwhelming for some users, and they might need time to understand and use them efficiently.
Limited mobile features: Notion's mobile version lacks some of the features available on the desktop version, which can be a disadvantage for users who rely on mobile devices.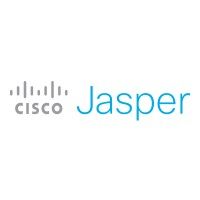 Product Description
Cisco IoT Control Center is the cellular IoT management platform that does more than just manage device connectivity, it is an engine for growth and profitability.
Pros and Cons
Accelerates time-to-revenue by enabling quick and accurate deployment of devices at scale.
Provides world-class, multilayered enterprise-grade user security to protect the system.
Helps increase profitability by virtually eliminating unexpected data overage fees by automatically selecting the most suitable rate plan based on real-time usage.
No information about the cost or pricing of the product is provided.
The product may require technical expertise to effectively manage and operate.
The product is focused on cellular IoT connectivity management, so it may not be suitable for other types of IoT devices.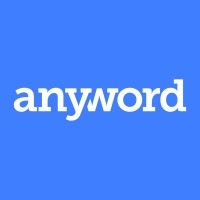 Product Description
The AI writing solution trusted by 1M marketers, built to help you scale on-brand content that drives business results.
Pros and Cons
Anyword analyzes all pieces of copy a marketer published on their website, ads, social, and email channels to understand what works for the marketing campaign, which allows for personalized optimization.
Anyword offers custom AI models trained on marketing campaigns and brand messaging for improved performance across channels.
Anyword generates, scores, and ranks copy variations by predicted performance before showing the result.
Anyword may be costly for small businesses or freelancers.
The AI may not always understand the context or tone desired by the marketer.
There may be a learning curve for marketers who are not familiar with AI-powered tools.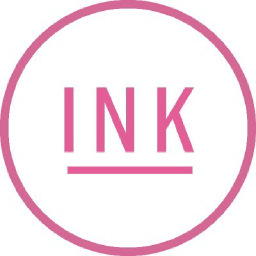 Product Description
Think you can't write great copy? Think again! With INK, you can craft original articles, descriptions, headlines, Google ads, and more.
Pros and Cons
INK offers an all-in-one content marketing solution that includes various AI-powered tools for keyword research, content optimization, and protection against plagiarism and AI penalties.
The platform has received positive feedback from users, who have reported significant improvements in their SEO rankings and content performance.
INK has a free trial that doesn't require a credit card, which allows users to test the product before committing to a subscription.
The pricing for INK's subscription plans is not readily available, which may deter potential users who want a transparent pricing structure.
Some features, such as the AI Assistant and AI Images, may not be as effective as human-created content, which may result in lower-quality output.
While the platform offers free learning resources and a community page, the level of support may not be sufficient for users who need immediate assistance or guidance.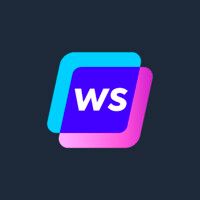 Product Description
Writesonic is an AI writer that creates SEO-friendly content for blogs, Facebook ads, Google ads, and Shopify for free. Our paraphrasing tool lets you rephrase entire articles instantly.
Pros and Cons
Time-Saver: Writesonic generates high-quality content quickly, saving you valuable time.
Enhanced Creativity: The AI-powered tools inspire new ideas and perspectives for your writing.
Improved Conversion Rates: AI-generated content is trained on successful copy, leading to higher conversions.
Lack of Human Touch: AI-generated content may lack the personal connection of human-written content.
Limited Contextual Understanding: The AI may occasionally miss context or require additional editing.
Dependence on AI: Over-reliance on AI may neglect human creativity and expertise in content development.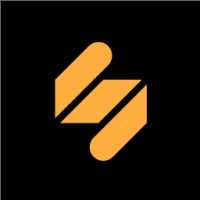 Product Description
Simplified is the time saving, all in one app that your modern marketing team can use for collaboration. Millions of free images, videos, and audio clips. Thousands of designer templates. Long and short-form content writing in 30+ languages. Content Calendar to schedule and publish posts to social media. Free Forever!
Pros and Cons
Simplified offers a wide range of tools for graphic design, video editing, copywriting, and social media management.
The AI-powered features like background remover, image generator, and content rewriter can save a lot of time and effort.
Simplified allows for collaboration with teams and clients, with real-time commenting and shared folders to keep work organized.
Simplified may not be suitable for advanced users who require more complex and specialized design features.
The free version has limited access to certain features and requires a paid subscription for full access.
The reliance on AI technology may not always produce the desired results, and human input may still be needed for certain tasks.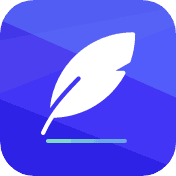 Product Description
Peppertype.ai draws on the experience of copywriters and AI to help you write better content.
Pros and Cons
The platform integrates data, teams, and content to measure and improve content ROI.
The platform provides a full suite of SEO and content tools to improve online presence and organic growth.
Pepper's content marketplace allows you to outsource projects to top talent and streamline workflow effectively.
The platform may be too complex for beginners.
The pricing for using the platform may not be affordable for small businesses.
The platform may not offer all the content services required by the users.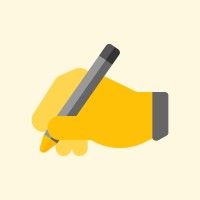 Product Description
Rytr is an AI writing assistant that helps you create high-quality content, in just a few seconds, at a fraction of the cost!
Pros and Cons
Rytr is a powerful and efficient AI writing assistant that can help produce high-quality content in just a few seconds, saving time and energy for writers and content creators.
With Rytr, users can generate original content for over 40 different use cases and templates, with access to over 30 different languages and 20+ tones of voice.
The platform offers a free plan that allows users to generate up to 10,000 characters per month, which is a significant amount of content without any cost.
Despite the free plan and affordable pricing, Rytr is still a subscription-based service, which may not be suitable for those on a tight budget.
While Rytr is a helpful writing tool for generating content, it may not always produce perfect results, and some editing may still be necessary.
There is a risk of duplicated content or plagiarism, despite Rytr's built-in plagiarism checker, since it is not entirely foolproof.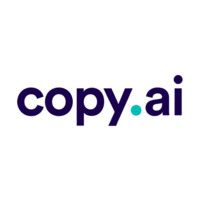 Product Description
Get great copy that sells. Copy.ai is an AI-powered copywriter that generates high-quality copy for your business. Get started for free, no credit card required! Marketing simplified!
Pros and Cons
Copy.ai allows writers to generate high-quality content quickly, saving them time and mental energy.

With over 90 tools and templates, Copy.ai streamlines content production and offers multiple options for each campaign.

The AI content generator can write optimized blog posts, social media content, digital ad copy, eCommerce copy, and website copy in 29+ languages, making it a versatile tool for international brands.
Copy.ai's reliance on artificial intelligence may lead to some generic content that lacks a human touch.

The tool's high-quality output is heavily dependent on the quality of the input provided by the user.

While Copy.ai offers a free account with limited access to tools and templates, premium access comes at a cost, which may not be viable for some individuals or small businesses with a limited budget.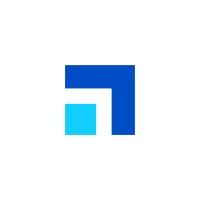 Product Description
From identifying keywords clusters, creating content briefs to optimzing content for higher search rankings, Scalenut helps you manage your entire content lifecycle.
Pros and Cons
All-in-one content marketing app that simplifies the SEO content creation process.
AI-powered content optimization allows for maximized SEO success.
User-friendly interface and effortless integrations with favorite marketing apps.
Pricing is not mentioned on the page and may be a potential issue for budget-conscious users.
The AI copywriting feature may not be able to replace human creativity and personalized writing style.
Limited information is provided on the technical aspects of the NLP analysis and topic clustering features.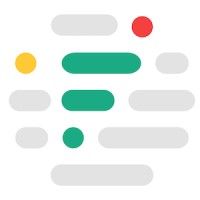 Product Description
Frase merges SEO Research and AI into one intuitive software, making it the fastest and easiest way to create content that ranks on Google.
Pros and Cons
Frase merges SEO research and AI into one software making it easy and fast to create content that ranks on Google.
Frase saves time by analyzing and condensing content from the top search results of any query and visualizing key SERP metrics like word count, domain rating, and heading count.
Frase provides an intuitive Outline Builder that lets users easily organize an outline by dragging and dropping headings and generate heading and sub-heading ideas.
Frase's pricing might not be affordable for individual content creators or bloggers.
Frase's reliance on AI might not accurately cater to the specific content needs of certain niches, leading to suboptimal results.
The effectiveness of Frase might depend on the user's level of experience with SEO research, content creation, and usage of software tools. Product Description
Lavender helps thousands of sellers around the world write better emails faster, getting them more positive replies in less time. Rated 4.9/5 on G2.
Pros and Cons
Lavender offers a free version for job seekers, which can be a great way to access its basic features to improve their job search.
Lavender helps users write better and more personalized emails with the assistance of its AI-powered email coach, which can lead to higher reply rates and more success in sales or job search.
Lavender offers team functionality and insights, which can be useful for managers to coach their team members effectively and improve overall productivity.
Lavender's paid plans can be expensive for individuals, with pricing starting at $29/month.
Lavender's free version has restrictions on the number of emails analyzed and personalized, which may not be suitable for users with high email volume.
Lavender's AI-powered email writer and recommendations are not available in the basic version, limiting the service's full potential.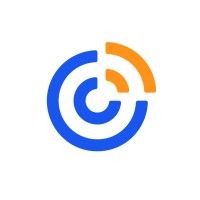 Product Description
With Constant Contact, you can create effective email marketing and other online marketing campaigns to meet your business goals. Start your FREE trial today!
Pros and Cons
User-friendly tools for email and digital marketing
Advanced automation features to streamline your campaigns
Industry-specific solutions tailored to your business needs
Limited customization options for more unique branding
Higher pricing compared to some competitors
Initial learning curve for navigating the platform Product Description
AISEO is a writing assistant which allow you to generate SEO optimized content in minutes instead of hours. AISEO also offer the most advanced paraphrasing tool in the market.
Pros and Cons
AI writing tool helps in generating a lot of content in a short time.
Paraphrasing tool helps in re-writing the same content in different words, which is useful in avoiding plagiarism.
Readability improver tool helps in enhancing the readability of content.
Some may not prefer using AI-generated content and may prefer manual writing.
The content generated may not always be contextually correct and may not resonate with readers.
The free trial period may be limited in terms of usage and features.
Missing a tool?
List it here

->
Frequently asked
questions
The best AI writing assistant software would depend on specific needs and goals. Some popular options are Grammarly, IBM Watson, and Copysmith. Evaluate factors such as accuracy, ease of use, pricing, and support to determine the software that aligns with your specific writing requirements.
AI writing assistant software offers benefits such as automated content creation, increased productivity, improved writing quality, consistency in tone and style, and real-time language corrections. It helps writers to create engaging and error-free content, save time, and streamline the editing process.
The common use of AI writing assistant software is to assist in content creation by providing grammar and spelling suggestions, generating topic ideas, improving readability, and enhancing overall writing quality. It can also provide data-driven insights and suggest improvements based on the target audience and goals of the content.
When choosing an AI writing assistant, consider features like natural language processing, tone and style analysis, content optimization, plagiarism detection, summarization, integration options, customizable settings, and customer support. These features will help you efficiently improve and streamline your writing process.
AI writing assistant software is used in various industries, including journalism, content marketing, and e-commerce. It is a versatile tool that helps writers of all sizes and sectors to effectively improve their writing skills and produce quality content.
The cost of AI writing assistant software varies based on factors like features, provider, and plan type. It can range from free plans with basic features to monthly subscriptions starting at $10 to $50 or more, depending on the scale and level of service required.
Yes, there are free ai writing assistant software tools available. Some popular options include Grammarly, ProWritingAid, and FreeWriter. These free plans often have limitations on features and usage, but they can be a great starting point for those with basic writing needs.
AI writing assistant software typically requires basic computer skills and understanding of writing concepts to get started. However, advanced features like customization may require some technical knowledge or assistance from support resources. Overall, most AI writing tools are designed to be intuitive and user-friendly, even for those with limited technical expertise.
How to use this page to find the right software
Identify your needs and requirements from the software. Consider factors like functionality, features, platform compatibility, budget, and any specific industry or personal preferences.
Based on your needs, prioritize the features or functionalities that are essential for your software.
Explore the website link of each software to gather more detailed information about it.
Email-led growth starts with Mailmodo
⚡ Create 3x converting interactive emails
📬 Send emails skipping spam folders
⏳ Automate user journeys to save time
Early stage startup? These tools might help you
Better emails. less work.
super growth.