After Twitter and Meta, Gmail is finally in the blue tick game. On May 3rd, Google officially announced that it's rolling out Gmail blue tick to help tackle phishing and impersonation. Are you considering getting the Gmail blue checkmark for your business? This article will cover why you should get the Gmail blue tick and how to obtain it with a step-by-step guide.
Table of contents
Where it all started…
Gmail blue ticks did start as a verification badge to avoid impersonators and unauthorized accounts, but recently, it has become a commodity that anyone can buy and look cool with, all thanks to Elon Musk. Blue Tick is now available to everyone, and other social media platforms like Instagram and Facebook will soon be rolling out blue ticks for anyone who wants to buy it.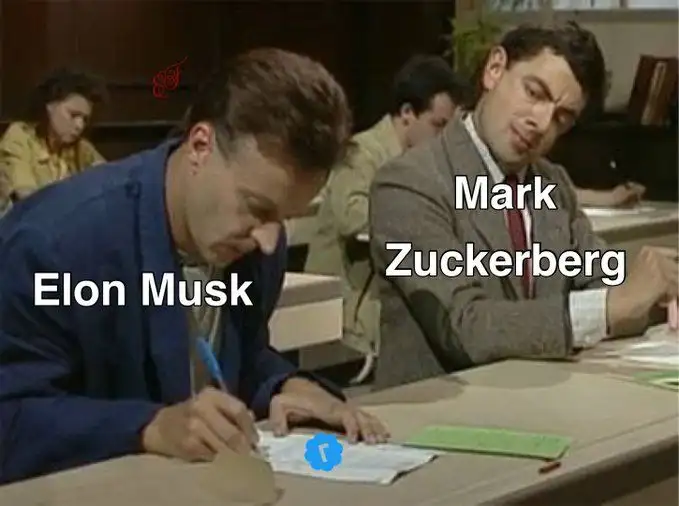 So, what's the history of these blue ticks? Let's go back to 2009 when Twitter introduced the first blue tick. To tackle the impersonators, Twitter was responsible for reaching out to the celebrities to confirm their identity to execute the blue tick. In 2016, Twitter finally started accepting verification requests from people of public interest. However, this practice was discontinued by Twitter due to the high number of requests.
Twitter's current lords & peasants system for who has or doesn't have a blue checkmark is bullshit.

Power to the people! Blue for $8/month.

— Elon Musk (@elonmusk) November 1, 2022
In 2021, Twitter, yet again, launched the account verification service based on limited categories, including government, companies, brands, sports, influencers, etc. Shortly after Elon Musk took over Twitter, he announced blue tick to be available for everyone for just $8 monthly.
Why should you get a Gmail blue tick?
If you are wondering if getting a Gmail blue tick would be beneficial for you, let us tell you why you should have a blue checkmark alongside your brand name on Gmail:
When you have an official Gmail blue tick, your customers or prospects consider you a legit brand and will want to hear more from you. This builds connection and trust between you and your customers.
Boosts up brand affinity:
Blue ticks can attract and even create a fanbase, especially on social media. When you go for a Gmail blue tick, You are signing up for a lot of affinity and prestige.
Your domain becomes anti-spoof:
When you officially register for VMC and execute DMARC compliance for Gmail blue checkmark, your brand name, logo, and domain cannot be imitated by anyone.
Customers are more likely to trust a brand having a blue checkmark. Why? Because it is a sign that the brand is verified and trustworthy. It makes a strong and positive image in the minds of your recipients.
"The blue tick is going to eliminate spammers to a great extent and
soon all users may start considering emails without the blue ticks as spam."
How to get a Gmail blue tick
Gmail has entered the chat
While these renowned social media platforms implemented this blue tick program for everyone, Gmail also added blue ticks to differentiate legitimate accounts from impersonators. This will help people trust the message that the brand is trying to convey and create brand reliability.
Gmail now has a 'blue tick' feature to spot verified senders ✔️

Did you spot the blue tick in your Gmail yet? 🤔 pic.twitter.com/miKDd4NUEv

— Chhavi Garg 👩‍💻🥑 (@chhaviGG) May 5, 2023
Blue ticks are finally on Gmail, and you might have questions like, should I get a Gmail blue tick? Or how can I get a blue tick on Gmail? Let's start with the prerequisites for having a Gmail blue tick.
Prerequisites for a Gmail blue tick
While anyone, including Google Workspace customers, business customers, and even users with a personal Google account, can get a Gmail blue tick on Gmail, it is important to fulfill some prerequisites. These include implementing BIMI and VMC. Let's understand how you can implement BIMI for Gmail blue tick:
BIMI, short for Brand Indicators for Message Identification, is a visual verification that adds your logo to the email messages to help your recipients identify and trust the message that you are sending. BIMI resides inside your domain as a TXT record, and BIMI is implemented using this record. The records will be in your domain's "_bimi" space with the default BIMI record, "default._bimi." The TXT record includes three parameters:
The identifier of the record version you want to implement. (v=BIMI1)

The URL of the logo image. (l=)

And if available, a URL or link to the VMC. (a=)
Here's what a complete TXT record would look like:
"default._bimi IN TXT "v=BIMI1;l=https://url.to/your.file.svg;a=https://url.to/certificate.pem"
**Did you know?**
For BIMI to work on Gmail, the VMC certificate is mandatory as it proves the brand's authority over the displayed logo.
Gmail Blue tick will be available only for the users who have verified themselves on BIMI
If you need to learn how to implement BIMI, let us simplify it.
To implement BIMI, you need to fulfill the following authentication protocols:
SPF or Sender Policy Framework specifies the IP addresses authorized to send the emails.

Domain Keys Identified Mail (DKIM) adds a digital signature and checks if the emails have stayed the same during transit.

DMARC tells the server what to do if SPF or DKIM fails.
Once these protocols are taken care of, you will be eligible for the Gmail blue tick.
Here's a guide if you want to learn more about BIMI and how to implement it.
Where to get your VMC?
Gmail blue tick requires registering your logo with VMC purchased from a reliable certificate authority. If you have no clue where you should get started, here are a few reliable VMC vendors:
1. Entrust
Entrust provides VMCs that enable brands to provide personalized and immersive email experiences by displaying their registered logo alongside the emails. It helps build trust as a brand and makes it stand out from the crowded emails in your recipients' inboxes.
2. DigiCert
DigiCert is also one of the most reliable VMC vendors that helps you execute VMC and DMARC to tackle phishing, gives your brand authority, and makes it stand out in the inbox by displaying your logo with the email.
The requirements to get the VMC from these vendors include the following:
Trademark logo

DMARC anti-spoofing technology is set to quarantine at 100% or reject policy.

Adherence to BIMI guidelines.
💡Related guide: How to Pass Through the Gmail Spam Filter and Land in Your Customer's Inbox
Key Takeaway
Gmail blue tick can be obtained by anyone as long as they follow certain protocols, including the execution of DMARC, implementing BIMI, and purchasing VMC. The gmail blue tick will help you establish yourself as a trustworthy brand and create a visually attractive image among users.
If you want to implement BIMI for your business, Mailmodo has a team of experts who will guide you through this process. Our experts will help you with the onboarding and ensure that DMARC is enabled on all the domains that will help you get the Gmail blue tick.
What you should do next
Hey there, thanks for reading till the end. Here are 3 ways we can help you grow your business:
Talk to an email expert. Need someone to take your email marketing to the next level? Mailmodo's experts are here for you. Schedule a 30-minute email consultation. Don't worry, it's on the house. Book a meet here.

Send emails that bring higher conversions. Mailmodo is an ESP that helps you to create and send app-like interactive emails with forms, carts, calendars, games, and other widgets for higher conversions. Get started for free.

Get smarter with our email resources. Explore all our knowledge base here and learn about email marketing, marketing strategies, best practices, growth hacks, case studies, templates, and more. Access guides here.