As winter is finally here and everyone is busy shopping for Christmas and New Year's, November marks the perfect time to send amazing deals and discounts to your subscribers to boost sales. This guide includes some exciting November newsletter ideas to try this holiday season.
Table of contents
Special days in November
Here's the November holiday calendar you should keep in mind:
| Event | Date |
| --- | --- |
| Veterans Day | 11 November |
| Diwali | 12 November |
| International Men's Day | 19 November |
| Thanksgiving Day | 23 November |
| Black Friday | 24 November |
| Cyber Monday | 27 November |
November newsletter ideas
Here are some exciting November newsletter ideas you need to try to make your subscribers happy:
1. A campaign around Black Friday and Cyber Monday
As November approaches, businesses and marketers gear up for one of the year's most lucrative and anticipated shopping events: Black Friday and Cyber Monday. These two retail holidays present an excellent opportunity for companies to boost sales, attract new customers, and engage with their existing audience.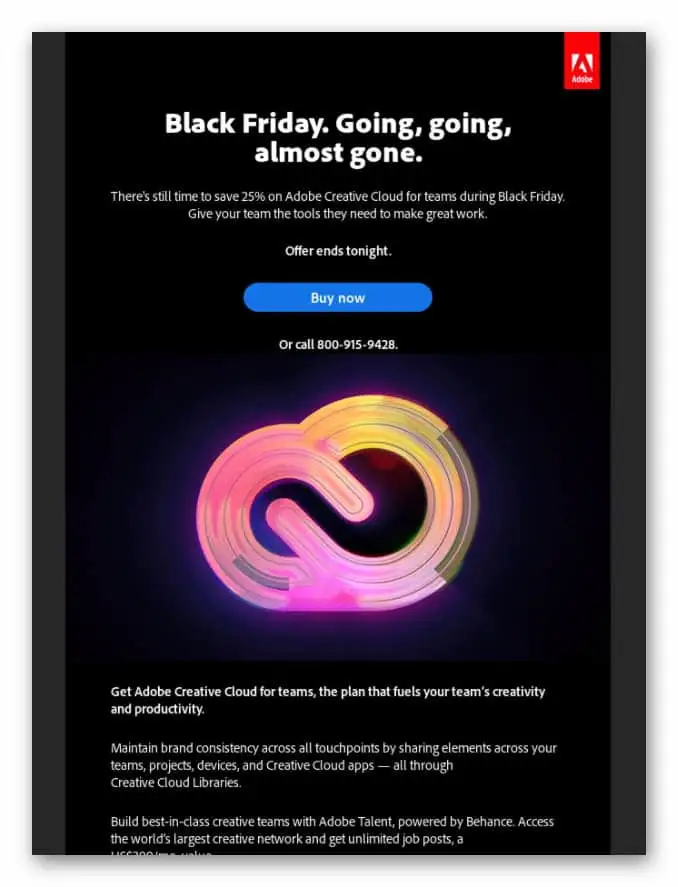 Source: Clever Reach
Here's a Black Friday and Cyber Monday email template to try this idea.
2. Give early access to the sale
Grant your loyal customers an exclusive treat with early access to irresistible deals and watch your profits soar long before the competition. By offering a head start on Black Friday and Cyber Monday discounts, you demonstrate appreciation for your dedicated clientele and create a seamless shopping experience.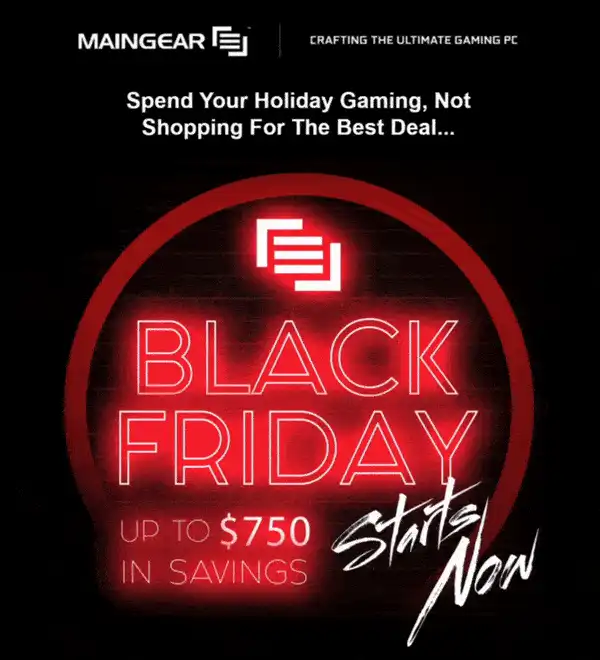 Here's a free Cyber Monday email template to try this idea out.
3. Create digital gift cards
November is the perfect time to capitalize on the holiday shopping spirit, and what better way to entice your customers than by offering digital gift cards as part of your Black Friday, Christmas, Thanksgiving, and Cyber Monday newsletter campaign? Their convenience, flexibility, and personalization make them attractive to gift-givers and recipients.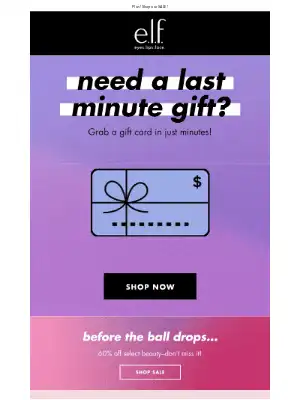 Source: Mailcharts
4. Roll out the Christmas product catalog
The best way to help your customers while boosting your sales during the holiday season is to send early Christmas product collections, gift cards, and gift guides. Build excitement by offering exclusive sneak peeks of the products featured in your Christmas catalog.
Here's an example:

Source: Mailerlite
Here's a free promotional Christmas email template for you to try.
5. Send a Thanksgiving gratitude email
By curating Thanksgiving-themed content, offering exclusive deals, and embracing charitable initiatives, you can create a meaningful and memorable newsletter experience. Infuse the spirit of thanks and giving into your November newsletter, fostering a deeper connection with your audience and building a loyal community of supporters for your brand.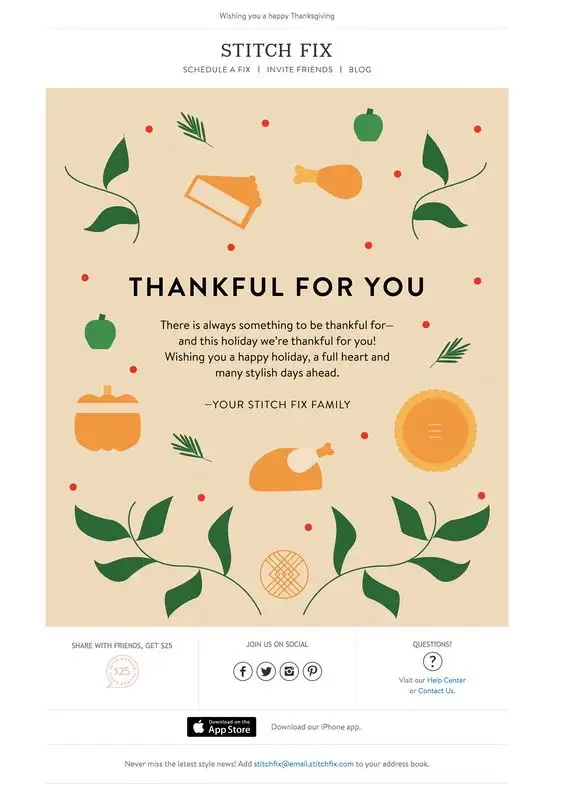 Source: MailDesigner360
Here's a free Thanksgiving gratitude newsletter template to implement this idea.
Takeaway
This was a list of various November newsletter ideas to make your emails stand out. From exclusive early access sales and digital gift cards to Christmas catalogs and Thanksgiving gratitude emails, each idea offers a unique approach to engage your audience and foster lasting connections. You can try out this Marketing Planner 2023 to plan out the marketing year ahead of you. Happy emailing!
What you should do next
Hey there, thanks for reading till the end. Here are 3 ways we can help you grow your business: