Filled with prominent days like Mother's Day, May Day, and Memorial Day, you can leverage May to send out emails to connect with your audience and promote your products with relevant discounts. This guide will cover some creative May newsletter ideas to help you create impressive emails in May.
Table of contents
Special days in May
May has many special days, including Mother's Day and Mental health awareness month. Here's a list of all the special days list you shouldn't miss:
| Event | Date |
| --- | --- |
| May Day | 1st May |
| World Laughter Day | First Sunday of May |
| World Athletics Day | 7th May |
| Mother's Day | 8th May |
| International Day of Families | 15th May |
| International Museum Day | 18th May |
| International Day for Biological Diversity | 22nd May |
| Memorial Day (USA) | 27th May |
| Mental Health Awareness Month | Throughout May |
5 Best May newsletter ideas
Here's a list of some May newsletter ideas to send a newsletter:
1. Show Behind-The-Scenes of your world
Type: Newsletter
Best for: B2C, B2B, D2C
May Day, or International Workers and Labour Day, is celebrated on 1 May. You can utilize the opportunity of Labor Day to appreciate your employees and establish a personal connection with your customers. You can create a BTS of what goes on in the workplace and appreciate their work.

Source: Drip
Instead of another promotional email, showcase the human side of your brand by sharing photos of the dedicated individuals who consistently deliver exceptional customer experiences. Customers appreciate seeing the faces behind the brand, making it a perfect occasion to humanize your business and foster a stronger bond with your audience.
2. Propose a Labor's Day discount
Type: Campaign
Best for: B2C, D2C
People love to receive holiday sales, and Labor Day is the holiday you can leverage to send promotional discount emails to your customers. This includes sharing the latest May Day offers, discounts, or contests that offer a reward.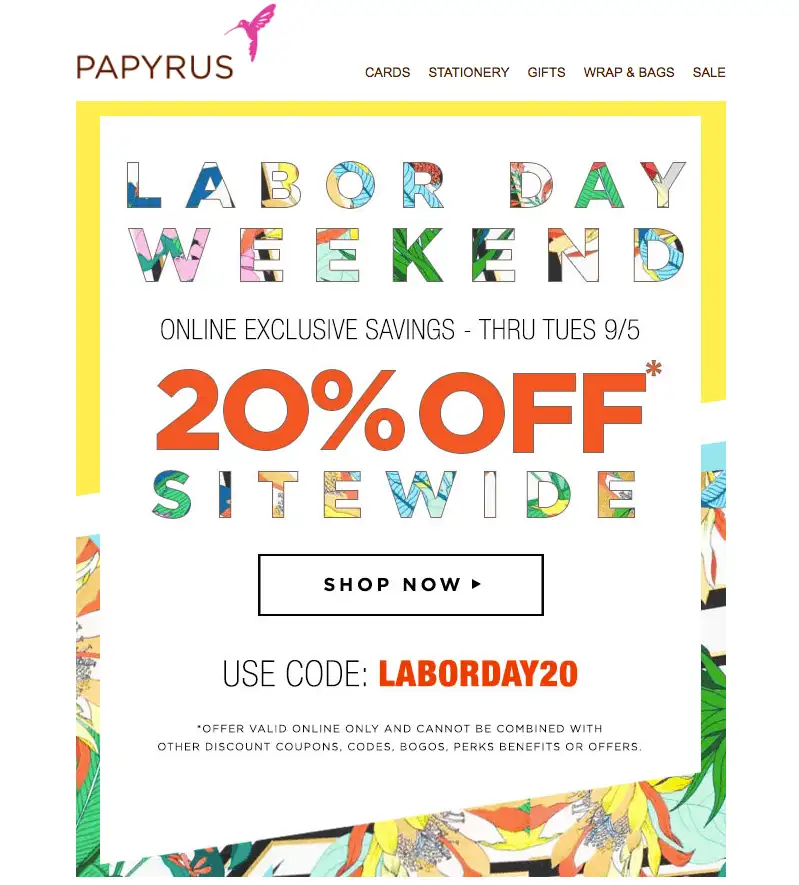 Here's an interesting Labor Day email template you can check out.
3. Partner up with local businesses
Type: Newsletter
Best for: B2C, D2C
Supporting and uplifting local and small businesses is always a good idea. It doesn't only promote and benefit these businesses but also creates goodwill among your customers. You can organize virtual or offline events with local businesses to celebrate Labor Day and send out newsletters inviting the readers. If not events, you can choose to promote or collaborate with them to create a mutual benefit.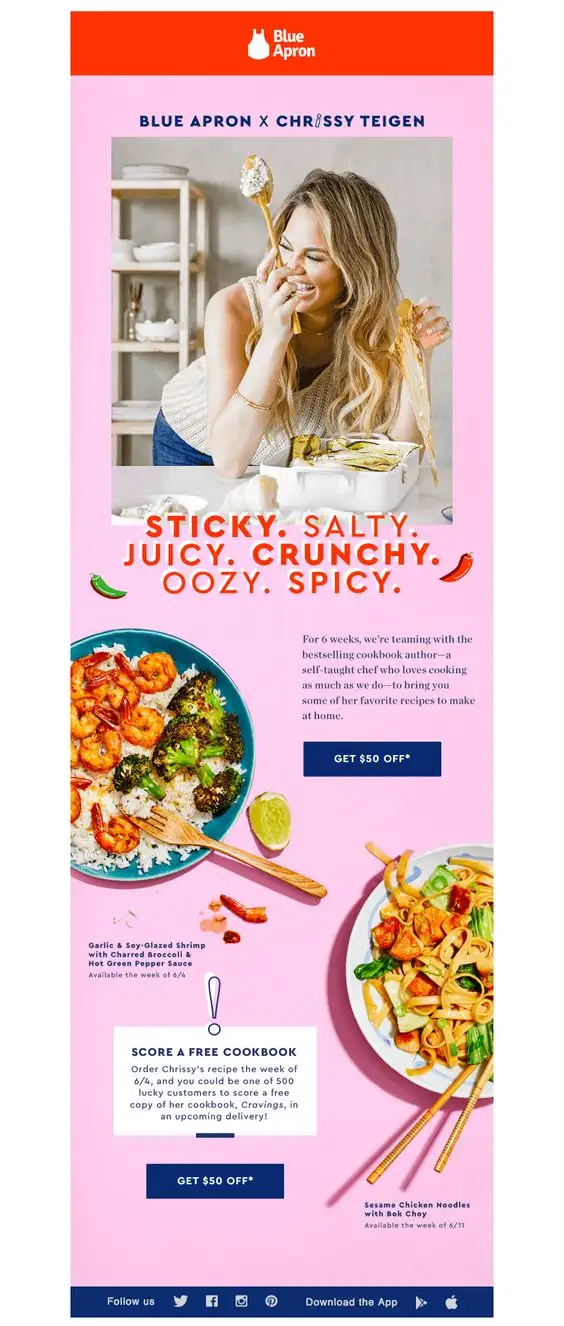 Source: BeeFree
4. Send a promotional email for Mother's Day
Type: Campaign
Best for: B2C, D2C
Mother's Day is a great way to celebrate your mom and show gratitude. To help your customers choose a gift for their mother, you can create a gift guide and give them exclusive Mother's Day offers. Moreover, you can inform your customers about gift cards that they can send to their customers for this special occasion or if they are too late to buy a present for their mom.
Source: SendPulse
Here's a sweet Mother's Day email template by Mailmodo.
5. Provide urgent delivery information
Type: Campaign
Best for: B2C, D2C
If they're too late to buy something for their mother for Mother's Day, you can tell them if you will provide an express delivery that will reach them before or at the right time. This will help them order a gift even if they are late. You can create urgency and get more orders by fulfilling their needs.
Source: Sender
Takeaway
May can be utilized to create newsletter content that corresponds to Mother's Day and Labor Day. You can send promotional newsletters or create special types of newsletters to engage your audience and build a connection with you. Look at this Marketing Planner for 2023 by Mailmodo, which contains various marketing ideas for you to try throughout the year. Happy emailing!
What you should do next
Hey there, thanks for reading till the end. Here are 3 ways we can help you grow your business: