Best Sms Marketing Software in 2023
Are you looking for a Sms Marketing Software for your business? You have come to the right page. This guide will help you discover the best Sms Marketing Software of 2023 and along with a deep dive into their features, pricing, rating, etc.
What is SMS Marketing Software?
SMS marketing software is an automated digital tool that helps marketers create, send and track personalized text messages to potential customers or existing clients. With SMS marketing software, businesses can efficiently manage their SMS campaigns, gather customer data, and tailor promotions based on customer behavior. By leveraging real-time analytics and communication features, SMS marketing software enables businesses to deliver highly targeted and engaging SMS campaigns, amplify customer loyalty, and drive sales.
How SMS Marketing Software work or function?
SMS marketing software is a platform that enables businesses to create, deliver, and analyze SMS campaigns. The software is equipped with features that allow businesses to create personalized and targeted campaigns, manage customer data, and analyze campaign performance. The platform also allows businesses to schedule campaigns, set up automated responses, and create custom templates, making it a cost-effective and efficient solution for reaching a large audience with minimal effort.
Benefits of SMS Marketing Software?
SMS marketing software allows for targeted communication with customers, increasing the chances of message engagement and conversion rates.
It provides detailed analytics on campaign performance, allowing for continuous optimization and improvement.
Automated messaging saves time and reduces errors, while also providing consistency in messaging.
SMS marketing can be personalized and timely, leading to higher customer satisfaction and loyalty.
With mobile usage on the rise, SMS marketing is an effective way to reach a larger audience.
How we curated this list
We conducted extensive research to identify a wide range of software options within each category. This involved exploring online resources, industry publications, software directories, and user reviews. Please note that the pricing and features mentioned here are subject to change. We recommend you to visit the product website for the latest information before making a decision.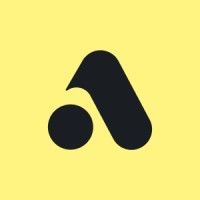 Product Description
Attentive is the most comprehensive personalized text messaging solution. 99% open rates, 30%+ click-through rates, and 25x+ ROI.
Pros and Cons
Attentive offers a platform that helps businesses to increase their revenue with personalized mobile messaging.
Attentive has AI technology that automates and integrates with other solutions to optimize messaging campaigns.
Attentive provides compliance and deliverability features that allow businesses to confidently build revenue-generating SMS marketing programs.
The product seems to primarily focus on SMS messaging, so it may not be suitable for businesses that prefer other forms of communication.
Although there are case studies and testimonials from satisfied customers, it is unclear how much the platform costs, which could impact its accessibility.
Attentive does not offer any pricing plans or features listed on their website, which could make it difficult for potential customers to evaluate the product before getting in touch with sales.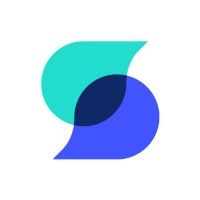 Product Description
We make text message marketing and SMS marketing easy. Increase revenue and build customer loyalty with our SMS marketing software.
Pros and Cons
Powerful software with a comprehensive toolset that helps you engage and nurture your customers
Easy-to-use platform with a perfect balance of sophistication and simplicity
Offers elegant automation to build hyper-personalized text message marketing experiences at scale
Some features may not be very relevant for certain businesses
Limited native integrations available
No information on the pricing plans available in the passage.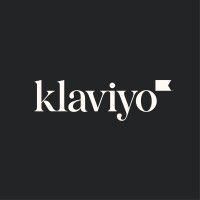 Product Description
Intelligent marketing automation for faster, more efficient growth. Turn all of your customer data into hyper-personalized messages that shoppers want.
Pros and Cons
Advanced segmentation allows for highly targeted and personalized messaging
Cross-channel messaging and coordination for consistent messaging
Built-in AI and data science tools for smarter marketing planning and execution
Pricing and availability may be prohibitive for smaller businesses
The platform may require a learning curve for some users to fully utilize its features
Some users may prefer a more basic, straightforward marketing automation platform.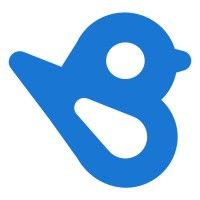 Product Description
Birdeye is the leading reviews software & messaging platform for multi-location businesses. Collect & manage reviews, convert leads, run surveys, get referrals and more.
Pros and Cons
All-in-one platform for managing reputation, interacting with customers and improving customer experience.
Provides automation and open APIs to scale business growth.
Offers a wide range of features like listings, reviews, referrals, pages, messaging, social media management, surveys, insights, benchmarking, ticketing, and more for growing business needs.
Pricing information is not available on the website, which makes it difficult to assess whether it is affordable for small businesses.
While the product claims to scale up, there is no mention of dedicated support for growing businesses, which might be required as the business grows.
While there are customer reviews and case-studies available, it is difficult to assess the product's performance in industries or business categories other than the ones mentioned in the passage.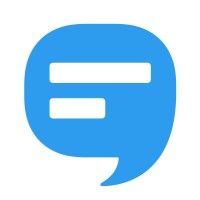 Product Description
Try the text messaging software trusted by thousands of businesses. Our text message marketing services offer two-way conversations, SMS campaigns & more.
Pros and Cons
The platform offers an All-In-One Text Messaging Service, making it easy for businesses to send SMS marketing campaigns or engage in 1-on-1 conversations with customers.
The platform allows users to have two-way conversations with customers, which can improve customer satisfaction and help close more deals.
The platform offers features like automated text messages and event-based messages, which can save time for businesses and improve their communication with customers.
Pricing for the platform is not mentioned in the passage, which may make it difficult for businesses to quickly evaluate whether it suits their budget.
Some features, such as sending over 50,000+ texts per month, are restricted to Enterprise Solutions, which may not be suitable for smaller businesses with lower text messaging needs.
The passage does not mention any potential drawbacks or challenges of using the platform, such as low engagement rates or technical difficulties.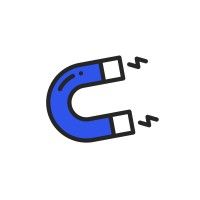 Product Description
See how B2C business owners and marketers are discovering sales automation and targeted outbound marketing that outperforms digital advertising in value and volume by 10-100X.
Pros and Cons
Customers.ai offers a unique B2C prospecting data with demographic, interest, and behavioral targeting to find the perfect audience.
They offer a money-back guarantee for their platform subscription fees.
Customers.ai's sales automation is easy to use and implement, and offers immediate or near-immediate ROI.
The product may be more suitable for B2C businesses and may not be as effective for B2B businesses.
The pricing for the platform may be high for small businesses and startups.
Some customers may prefer a more personalized approach to sales outreach rather than relying solely on automated campaigns.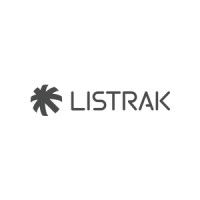 Product Description
The retail digital marketing automation platform trusted by 1,000+ leading brands for email marketing, SMS mobile messaging, customer insights and cross-channel orchestration.
Pros and Cons
Listrak offers a single, integrated platform that allows retailers to leverage all channels - email, SMS/MMS, social, push, web, and even direct mail - to build a unified, 360° marketing view of their customers.
Listrak's Customer Engagement Platform orchestrates cross-channel campaigns for retailers and brands to accelerate their growth and achieve better results, as evidenced by the company's industry-leading NPS and recognition from G-
Listrak provides advanced features such as AI recommendations, behavioral triggers, predictive analytics, and unified customer data to help retailers unlock the potential of their customer data and drive exponential growth.
Listrak may not be suitable for small businesses or those with limited marketing budgets, as the platform's robust feature set and best-in-class service may come at a higher cost.
Some users may find Listrak's platform to be complex or overwhelming, as it offers a wide range of components and functionalities for cross-channel marketing.
Listrak's reliance on data unification and identity resolution may raise concerns about data privacy and security, which can be a potential risk for some retailers and brands.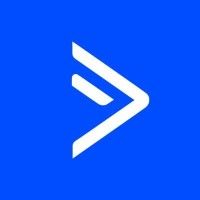 #8
ActiveCampaign for Marketing
Product Description
ActiveCampaign's category-defining Customer Experience Automation platform helps over 180,000 businesses build meaningful connections with their customers.
Pros and Cons
Offers a range of marketing tools, including marketing automation, email marketing, personalization, and site tracking.
Provides powerful marketing automation that can save time and money by setting up a welcome series with email automation, including automated lead nurturing, and drive more leads using custom forms.
Offers excellent email deliverability to ensure that emails are successfully sent to all recipients.
It may have a steep learning curve for beginners who are not familiar with marketing automation tools.
Some users may find it expensive, depending on their business needs.
The sheer number of features and integrations may be overwhelming for some users who only need basic marketing tools.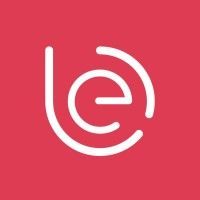 #9
Brevo Marketing Platform
Product Description
We're a creative agency of thinkers that get people talking about your brand.
Pros and Cons
Brevo offers a wide range of creative services from designing websites, creating visual branding, to producing videos and providing copywriting services.
Brevo has experience working with different industries, such as real estate, luxury hotels, banks, oil and gas, food and drink, and nonprofit organizations.
Brevo values building long-term partnerships with clients and aims to help their clients succeed in achieving their business goals.
There is no specific pricing information available on Brevo's website, making it difficult for potential clients to know how much their services will cost.
There is not much information on Brevo's team or their qualifications, which may make some potential clients hesitant to work with them.
Some potential clients may prefer to work with a more specialized agency that focuses solely on one or a few creative services, instead of a multidisciplinary team like Brevo.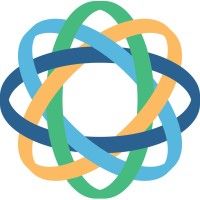 Product Description
Accelerate your sales process with integrated calling, two-way email sync, powerful search, custom reporting and more.
Pros and Cons
Close offers advanced communication features, including email, call, and SMS options, to accelerate leads through the sales cycle.
The platform provides robust automation tools, such as automated outreach and follow-up activities, to help sales teams save time and increase efficiency.
Close offers over 100 native integrations, allowing users to sync the platform with their tech stack and streamline their workflow.
Close may not be suitable for smaller businesses or individuals who don't need advanced sales automation tools or integrations.
The pricing for Close may be too high for some businesses, especially those on a tight budget or with a small sales team.
Close's reporting features may not be as detailed or customizable as some other CRM platforms. Product Description
Textedly is an easy text message marketing (SMS) platform. Increase revenue and mass communication using automated, bulk texting services.
Pros and Cons
Offers a range of solutions for both one-to-one and mass messaging through SMS and MMS.
Provides options for payments, including Text-to-Pay and card readers, and offers a credit card merchant account.
Allows businesses to monitor and manage reviews, such as Google Reviews, through the platform.
Pricing information is not readily available in the passage and may require further research.
The platform offers a wide range of features, which may be overwhelming for those new to SMS marketing.
Although the platform claims to reach "5 billion phones", it may not be accessible in some locations or may not be compatible with certain mobile phone models. Product Description
The business texting platform that drives pipeline creation and improves hiring and sales cycle conversion. Try our texting software today.
Pros and Cons
TextUs allows businesses to engage in real-time conversations with customers, leads, employees, and candidates, which can improve response rates and speed to market.
The platform offers campaign tools such as A/B testing and analytics to help businesses improve their mass texting communications and put more qualified candidates and prospects into their pipeline.
TextUs integrates with CRM, ATS, and HRIS platforms to make texting a seamless extension of a business's current tech stack.
TextUs is a paid service, so businesses would need to factor in the cost when deciding whether to use it.
While text messaging can be more engaging than phone and email, it may not be the preferred communication method for all customers or prospects.
The platform focuses on text messaging, so businesses may need to use other channels for more complex interactions or conversations. Product Description
Want to send a mass text, enable text-to-landline, or launch an SMS marketing campaign? EZ Texting has you covered. Start free texting online today.
Pros and Cons
SMS marketing provides a fast and effective messaging channel to reach customers and clients with special offers and promotions.
EZ Texting offers flexible pricing for businesses of all sizes and provides robust features such as MMS messaging and two-way texting.
The platform provides analytics and reporting tools to measure the success of text marketing campaigns and optimize them for better results.
SMS marketing may not be preferred by all customers and some may find it intrusive or spammy.
Businesses need to ensure that they have obtained proper consent from customers before sending text messages, as non-compliance may result in legal issues.
The success of text marketing campaigns depends on various factors such as the relevance of the message, timing, and segmenting the target audience, which may require additional effort and resources from businesses. Product Description
Pros and Cons
Cadence offers text and chat solutions that make it easy for higher education institutes to engage with their students at mass scale.
The platform enables staff to efficiently reach out to their audience on their preferred communication channels, be it on their phones or online.
Within one year of using Cadence, schools have reported increased enrollment rates, higher retention rates, and reduced summer melt.
There is no information about the pricing of Cadence, which may be a deciding factor for some institutions.
It is not clear how user-friendly or customizable the platform is, which may make it difficult for some staff to work with.
Some may prefer other communication channels to text and chat, such as email or phone, which may limit the appeal of Cadence.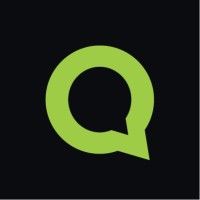 Product Description
Business texting software for SMS and MMS messaging. Text online from your office phone number directly on your computer. Click to see how Text Request works.
Pros and Cons
The business texting service allows users to text from their office phone number directly on their computer.
The platform offers pre-built SMS messaging integrations to the software users already use, making it seamless to use.
It allows users to request and collect secure payments through text messaging which helps in reducing paperwork, and saves time.
The website does not clearly mention the cost of the texting plans and related features.
Users can receive too many texts, which can be overwhelming.
The website is not easily navigable, making it difficult for users to find information quickly.
Missing a tool?
List it here

->
Frequently asked
questions
The best sms marketing software depends on your business needs and goals. Popular options include MessageBird, EZ Texting, and Twilio. Evaluate features such as messaging channels, automation, and analytics, as well as pricing, scalability, usability, and integration capabilities to find the software that aligns with your requirements.
SMS marketing software offers benefits such as instant message delivery, high open rates, increased customer engagement, personalization, segmentation, and cost-effectiveness. It helps businesses effectively communicate with their audience, increase brand awareness, drive sales, and customer loyalty.
SMS marketing software is used for creating, sending, and managing text message campaigns. It allows businesses to communicate with their audience in real-time, promote products/services, share updates, and increase customer engagement. It also provides features for list management, automation, tracking, and analytics to optimize campaign performance.
When choosing SMS marketing software, consider features like messaging automation, list segmentation, personalization, A/B testing, analytics, integration options, compliance with regulations, and customer support. These features will help you effectively manage and optimize your SMS marketing campaigns.
SMS marketing software is used across various industries, including e-commerce, retail, B2B services, travel and hospitality, media and entertainment, nonprofit organizations, and more. It is a versatile tool that helps businesses of all sizes and sectors to effectively reach and engage their target audience through SMS campaigns.
The cost of sms marketing software varies based on features, providers, and message volume. It can range from free plans with limited features to monthly subscriptions starting at $10 to $500 or more, depending on the scale and level of service required.
Yes, there are free sms marketing software tools available. Some popular options include EZ Texting, Textedly, and TextMagic. These free plans often have limitations on features, message sends, and subscriber numbers. However, they can be a good starting point for small businesses or those with basic sms marketing needs.
SMS marketing software usually requires minimal technical expertise as they are designed to be user-friendly, offering intuitive interfaces and pre-designed templates. Basic computer skills and understanding of SMS marketing concepts are generally enough to get started. However, advanced features or complex automations may require some technical knowledge or assistance from support resources.
How to use this page to find the right software
Identify your needs and requirements from the software. Consider factors like functionality, features, platform compatibility, budget, and any specific industry or personal preferences.
Based on your needs, prioritize the features or functionalities that are essential for your software.
Explore the website link of each software to gather more detailed information about it.
Elevate your marketing campaigns with interactivity
📈 Increase engagement and conversions with interactive emails
✉️ Automate lifecycle email marketing for pin-point targeting with emails
⚡ Nurture leads with fun widgets like spin-the-wheel, quizzes, polls, etc
Early stage startup? These tools might help you
Better emails. less work.
super growth.