Best Podcast Hosting Software in 2023
Are you looking for a Podcast Hosting Software for your business? You have come to the right page. This guide will help you discover the best Podcast Hosting Software of 2023 and along with a deep dive into their features, pricing, rating, etc.
What is Podcast Hosting Software?
Podcast hosting software provides a platform for podcasters to upload and share their audio content with the world. With features such as easy publishing, seamless integration with popular podcast directories, and detailed analytics, podcast hosting software makes it simple to manage and grow your podcast audience. From scheduling and promoting episodes to analyzing listener data, these tools are essential for anyone looking to launch or expand a successful podcast.
How Podcast Hosting Software work or function?
Podcast hosting software provides a platform for hosts to upload and share their audio content with their audience. It also allows for podcast analytics, such as downloads and listens, to track the success of your content. With features like scheduled publishing, guest management, and monetization options, podcast hosting software makes it easy for hosts to manage and promote their shows.
Benefits of Podcast Hosting Software?
Benefits of podcast hosting software:
Simplifies the podcast publishing process with easy uploading and editing features.
Allows for customization of podcast branding and distribution options.
Provides detailed analytics on listenership and audience engagement.
Offers integration with social media and other marketing tools to increase visibility.
Enables monetization through sponsorships and advertising opportunities.
Overall, using podcast hosting software can save time and enhance the success of a podcast with advanced features and analytics.
How we curated this list
We conducted extensive research to identify a wide range of software options within each category. This involved exploring online resources, industry publications, software directories, and user reviews. Please note that the pricing and features mentioned here are subject to change. We recommend you to visit the product website for the latest information before making a decision.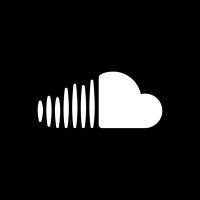 Product Description
Discover and play over 320 million music tracks. Join the world's largest online community of artists, bands, DJs, and audio creators.
Pros and Cons
Wide range of user-generated content
Easy to upload and share music
Accessible across multiple devices
Limited features for free accounts
Inconsistent copyright enforcement
Pressure to pay for premium features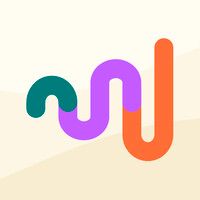 Product Description
The world's most secure private podcast platform and audio app for internal communications and employee engagement.
Pros and Cons
The audio platform is easy to use and engages team members through storytelling.
The podcasts are protected with enterprise-level security, ensuring the content shared is kept internal and secure.
The platform can be used to streamline communication in organizations, share important updates, conduct team training and build a stronger company culture through audio storytelling.
The platform is limited to audio content and may not be suitable for organizations that require visual aids.
The enterprise-level security may make it difficult for team members to access the podcasts from outside the office, which could be inconvenient for remote workers.
The platform may be more suitable for larger organizations with teams that are spread out, making it less beneficial for smaller organizations or teams that work closely together.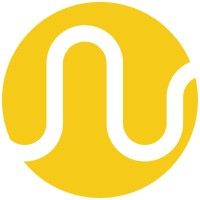 Product Description
Create podcast episodes 10 times faster with asynchronous interviews. No skills required.
Pros and Cons
Allows for asynchronous interviews, making it easy to generate audio content even if participants are in different time zones.

No skills required, making it easy for businesses and individuals to create audio content.

Affordable pricing plans to suit any budget.
Limited to audio content only, which may not be enough for some marketing or communication needs.

May not have as many features as other audio recording and editing software.

Requires a computer or mobile device with a microphone, which may not be accessible to everyone.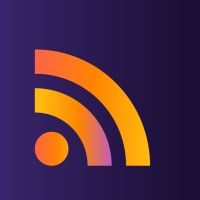 Product Description
Start your podcast for free today with RSS.com, the easiest way to start, grow, track and monetize your show.
Pros and Cons
Provides unlimited audio storage and automatic distribution of podcasts to multiple major platforms, making it easier to manage podcasts.
Offers cross-platform analytics that help podcasters understand their audience and grow their audience over time.
Allows podcasters to monetize their content through sponsorships and advertisements without much extra effort.
Recommends users to switch to a modern browser, which may cause inconvenience for some users who prefer using an older browser.
Doesn't mention all the supported platforms and directories for podcast distribution, which may cause confusion for some users.
Requires a transfer process if switching from another hosting service, which may take time and require extra work from the podcaster.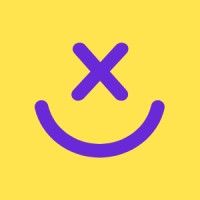 Product Description
It's time for your appointment! Kick back and relax as we dive into all things gaming, whether it's indie, AAA, paradigm shifts in mechanics or technology, and more.
Pros and Cons
Anchor being a part of Spotify for Podcasters means that people will be able to distribute their podcasts everywhere, enjoy unlimited hosting, and take advantage of a free all-in-one platform for recording, editing, analytics, fan engagement, and monetization tools.

If you already have a show, you can utilize Spotify's free growth tools such as analytics and fan engagement without switching hosts, which is an added benefit.

Spotify offers creative opportunities to podcasters such as uploading videos to their podcast that fans can listen to or watch on Spotify, providing flexible ways to engage with your audience.
The product may not be customizable enough for expert-level users who may want to see more advanced features and customization options.

While Spotify offers monetization opportunities, the amount of money earned may not be as much as some podcasters desire or expect.

The platform may have some limitations that could hinder the creative potential of some users who desire more intricate customization options.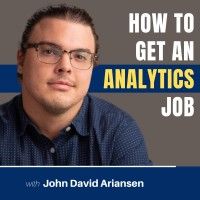 Product Description
Start podcasting today with free podcast hosting from Buzzsprout, the easiest podcasting software for hosting, promoting, and tracking your podcast.
Pros and Cons
Easy and powerful tools to create and publish podcast episodes.
Free learning materials, such as podcasting guides, tutorials, and industry podcasts.
Excellent customer support, with over 1,000 5-star reviews.
There is limited information in the passage about pricing plans, which could make it difficult to compare to other podcast hosting options.
It is not clear from the passage if Buzzsprout offers support for video podcasts, which may limit its usefulness for some creators.
While there are some stats and analytics available, it is unclear if they provide enough in-depth analysis to help creators make informed decisions about their podcast performance.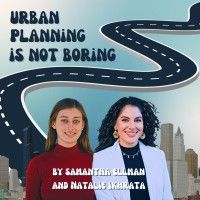 Product Description
Castos is the podcast hosting platform for creators. We give you all the tools to grow your audience and monetize your content.
Pros and Cons
Castos offers a white-glove assistance for your podcasts.
Castos allows publishing in multiple platforms and provides automated YouTube republishing and transcriptions.
Castos offers a feature that enables transcribing podcasts with just a click from the dashboard.
Castos only provides pricing for their plans after signing up with them.
Castos doesn't offer a free plan that most of its competitors provide.
Castos doesn't offer a separate editing service that can be utilized by clients who don't want to avail of their podcast editing services.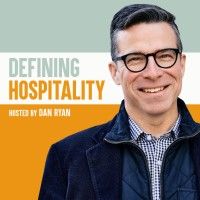 Product Description
Bitch Team Alpha was created by Katey Lee in April of 2014 and launched in May of 2014 with the help of Amanda, Katie Leone, Katie Tregs, Robin, and Jessica. BTA started as a network of podcasts, but quickly evolved to include editorial and review content, as well. Currently, Bitch Team Alpha focuses on delivering awesome audio, video, and written content with a focus on gaming and entertainment from a female perspective for everyone to enjoy. After a year-long hiatus, Katie Tregs and Jessica relaunched BTA Podcasts with new podcasts and contributors!
Pros and Cons
Transistor provides unlimited podcasts and team member/collaborator support in its Professional and Business plans.
The platform offers a podcast website builder and custom embeddable podcast player for easy promotion.
Transistor provides detailed podcast analytics, including information on the number of subscribers and popular podcast apps.
The Business plan may be expensive for some users with a cost of $990 per month, especially if they don't need all the features offered.
Transistor's focus on multiple podcast shows may not be ideal for users who only want to host one podcast.
The platform does not offer a free plan, which may be a disadvantage for those who are just starting out.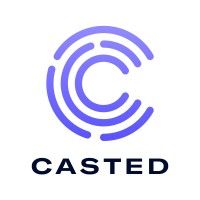 Product Description
We're the podcast content marketing platform for B2B brands that execute. Get the podcast content strategy to grow listeners and seriously impact the bottom line.
Pros and Cons
Casted is a podcast and video marketing platform specifically designed for B2B brands, which means it offers tailored solutions that are relevant to the B2B sector.
It offers helpful features such as one-click clips, auto transcription, listener intel, and unparalleled firmographic data, which helps understand the audience.
Casted is trusted by leading B2B brands like IBM, Salesforce, and HubSpot, which reflects its reliability and effectiveness.
The pricing of Casted is not mentioned on the website, which may make it difficult for small B2B businesses to determine if it fits within their budget.
There is not much information about the technical support offered by Casted, which may be a concern for businesses that require comprehensive customer service.
Casted primarily focuses on podcast and video content, which may not be useful for B2B businesses that rely on other forms of content marketing.

Product Description
Spokn Stories simplifies employee video creation, taking mere minutes to level up People and Comms programs, save costs by using in-house voices and build engaging content.
Pros and Cons
High-quality audio and visual communication.
Easy to use interface.
Cost-effective solution for remote communication.
Limited features compared to other communication platforms.
Limited customization options.
Not suitable for large-scale enterprise communication. Product Description
The Smart Podcast Player is a web-based player that allows for easy binge listening while keeping visitors on your website. It is fully customizable to fit your branding needs.
Pros and Cons
Easy and affordable podcast hosting with essential analytics and pain-free migration
Highly customizable podcast players that are user-friendly and mobile-friendly
Offers free education and resources for new and experienced podcasters to learn and grow their shows
No mention of advanced features or tools available for experienced podcasters who may need more customization
Limited information on customer support options in case of technical difficulties or issues
No indication of any special partnerships or connections with other podcasting platforms or opportunities for wider distribution. #12
Firstory Podcast Hosting
Product Description
Fulfill your podcasting needs with Firstory - the ultimate platform for creators. Produce, host, and promote your content with ease; benefit from unlimited downloads and storage. Join 10,000+ users worldwide today!
Pros and Cons
Unlimited storage and bandwidth is a great advantage for podcast creators.
The automatic distribution of podcasts to major platforms with just one click saves time and effort.
The monetization solutions - one-time donation and monthly recurring donation - offer great opportunities for creators to monetize their content.
The pricing of the platform is not mentioned in the given passage.
The global version of monetization features is not yet available.
Limited information is provided about the data analytics features, making it difficult to fully assess their usefulness. Product Description
Podbean podcast hosting and monetizing platform helps you start a podcast. All the tools you need to create, promote and monetize your podcast.
Pros and Cons
Podbean offers a free podcast hosting service, which provides great value to users who are just starting out.
Podbean offers advanced statistics to help users track the performance of their podcast across all platforms.
Podbean provides a variety of monetization tools, including Ads Marketplace and dynamic ad insertion technology, to help users make money from their podcast.
The interface might be overwhelming for new users or those who are not tech-savvy.
The pricing for the paid plans might be a bit high for some people.
Though Podbean is a Spotify partner and it's easy to submit your podcast directly to Spotify, getting approval may take several days. Product Description
We provide advertisers and networks with data to help them make informed decisions about their content. Our goal is to make aligning brands with content easier for everyone involved.
Pros and Cons
Provides accurate and real-time weather forecasting information.
Compact and portable, making it easy to carry anywhere.
Can be used without the need for an internet connection or electricity.
Limited to measuring atmospheric pressure and cannot provide comprehensive weather information.
May require calibration to ensure accurate readings.
May be affected by local environmental factors that can interfere with readings. Product Description
Pros and Cons
Built-in podcast recording tool makes it easy for beginners to start their podcasts.
Offers podcast distribution to popular directories like Apple Podcasts, Google Podcasts, and Spotify for greater visibility.
Provides advanced podcast analytics to help understand the audience and improve promotion strategies.
Automatic ads may be intrusive and disrupt the listening experience for some users.
Some features like podcast subscriptions and Glow.fm are only available for an additional cost.
LibsynPro, which offers superior management and customization options, is geared more towards larger corporations and may not be affordable for smaller businesses or independent podcasters.
Missing a tool?
List it here

->
Frequently asked
questions
The best podcast hosting software varies based on your specific needs and goals. Popular options include Buzzsprout, Captivate, and Transistor. Evaluate features, pricing, storage, and analytics to find the software that aligns with your podcasting requirements.
Podcast hosting software offers various benefits such as easy distribution across multiple platforms, customizable player, detailed analytics, monetization opportunities, and reliable technical support. It helps podcasters expand their audience, track their performance, make money, and maintain a professional presence.
The common use of podcast hosting software is to upload, manage, and distribute podcasts. It enables podcasters to reach a wider audience, build brand awareness, promote their content, and monetize their podcasts. It also provides features for analytics, advertising, and integration with other platforms to optimize podcast performance.
When choosing podcast hosting software, consider features like storage capacity, RSS feed generation, distribution to major platforms, customization options, analytics, monetization options, customer support, and ease of use. These features will help you effectively host and promote your podcast episodes.
Podcast hosting software is used by various industries including media and entertainment, education, technology, healthcare, and more. It allows businesses to distribute and manage their podcast content to a broad audience through various platforms.
The cost of podcast hosting software depends on several factors such as features, storage, bandwidth, and level of service required. It can range from free plans with limited features to monthly subscriptions starting at $5 to $50 or more. The cost can also vary based on the number of podcasts, listeners, and length of audio files.
Yes, there are free podcast hosting software tools. Some popular options include Anchor, Podbean, and Buzzsprout. These free plans often have limitations on storage, analytics, and monetization options. However, they can be a good starting point for new podcasters or those with basic podcasting needs.
Podcast hosting software is generally designed to be user-friendly, requiring basic computer skills and understanding of podcasting concepts to get started. However, technical expertise may be necessary for advanced features such as analytics, monetization options, and custom integrations. Support resources are available for assistance.
How to use this page to find the right software
Identify your needs and requirements from the software. Consider factors like functionality, features, platform compatibility, budget, and any specific industry or personal preferences.
Based on your needs, prioritize the features or functionalities that are essential for your software.
Explore the website link of each software to gather more detailed information about it.
Elevate your marketing campaigns with interactivity
📈 Increase engagement and conversions with interactive emails
✉️ Automate lifecycle email marketing for pin-point targeting with emails
⚡ Nurture leads with fun widgets like spin-the-wheel, quizzes, polls, etc
Early stage startup? These tools might help you
Better emails. less work.
super growth.