Best Social Media Management Software in 2023
Are you looking for a Social Media Management Software for your business? You have come to the right page. This guide will help you discover the best Social Media Management Software of 2023 and along with a deep dive into their features, pricing, rating, etc.
What is Social Media Management Software?
Social media management software is a tool that helps businesses manage their social media platforms effectively. It enables users to schedule, publish, and analyze social media content, and monitor and engage with followers. The software also often includes features for social listening and competitor analysis, allowing businesses to stay up-to-date with the latest trends and insights in their industry. Overall, social media management software streamlines the process of managing social media for businesses, saving time and improving overall social media performance.
How Social Media Management Software work or function?
Social media management software functions by allowing businesses to manage, schedule, and analyze their social media accounts, all from one platform. With features such as content calendars, analytics, and post scheduling, this software streamlines social media management and increases efficiency. It allows businesses to track engagement, monitor brand mentions, and even automate certain tasks. Overall, social media management software simplifies the process of social media management and helps businesses achieve their marketing goals.
Benefits of Social Media Management Software?
Benefits of social media management software:
Streamlined social media publishing process
Improved social media engagement and response time
Comprehensive social media analytics and reporting
Simplified cross-channel management for multiple accounts
Time efficiency with scheduling features and automated responses
How we curated this list
We conducted extensive research to identify a wide range of software options within each category. This involved exploring online resources, industry publications, software directories, and user reviews. Please note that the pricing and features mentioned here are subject to change. We recommend you to visit the product website for the latest information before making a decision.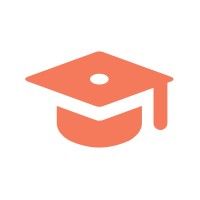 Product Description
HubSpot's software has everything your marketing team needs, from startup to enterprise. Get blogging, social media, landing pages, email, and more.
Pros and Cons
Offers powerful integrated tools for marketing, sales, customer service, and operations software.
Provides automation tools to scale efficiency and optimize investments.
Offers powerful reporting tools to measure campaign success and make strategic business decisions.
Higher pricing plans can be expensive for small businesses or startups.
Some advanced features like custom objects and custom behavioral events are available only in the enterprise edition of Marketing Hub.
HubSpot payments tool is available only to businesses located in the US with a US bank account and using a paid version of HubSpot.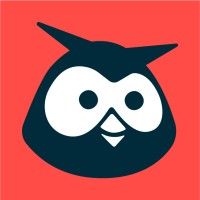 Product Description
Ahorra tiempo y crece en las redes sociales con Hootsuite, tu arma secreta integral de programación, gestión y análisis de redes sociales. ¡Pruébalo gratis!
Pros and Cons
Hootsuite helps businesses save time managing social media by allowing them to manage multiple profiles in one place.
The platform provides actionable insights on the best times to post content.
Hootsuite offers a customizable stream feature, allowing businesses to monitor industry trends and stay up to date on their competitors.
Hootsuite may be overwhelming for small businesses with less social media presence.
Some of the more advanced features require a higher-priced plan.
While Hootsuite offers some customer support, it may not be as comprehensive as other competing platforms.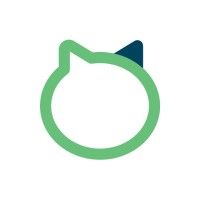 Product Description
Loomly is the social media management platform that empowers marketing teams to grow successful brands online through collaboration, publishing & analytics features.
Pros and Cons
One platform for all social media marketing needs.
Trusted by 21,800+ marketing teams around the world.
Offers features such as Post Ideas, Content Library, Optimization Tips, Post Mockups, Approval Workflow, Automated Publishing, Interactions, and Advanced Analytics.
No information given about the cost of the product after the 15-day free trial.
No information given about customer support options.
No information given about integrations with other tools or platforms that may be needed for social media management.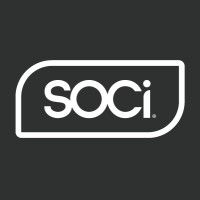 Product Description
SOCi is the marketing platform for multi-location brands. We empower businesses like Ace Hardware, Sport Clips, and Anytime Fitness to connect with local audiences across every marketing channel.
Pros and Cons
SOCi is a centralized marketing platform that empowers multi-location brands to scale marketing efforts across all digital channels in a way that's brand directed, locally perfected, and data connected.
SOCi offers a variety of products which enables enterprise and local teams to deliver on-brand responses to social engagements, publish top-performing social content with streamlined multi-location workflows, take local search visibility to new heights by ensuring accurate & consistent information across 100s or 1000s of business listings, and drive 24/7 customer care and powerful lead generation by deploying localized chatbots across 100s or 1000s of local Facebook Messenger accounts and Messenger ads.
SOCi has an impressive list of success stories for brands, property, agency, and financial services.
SOCi may be costly for small businesses or local users who do not need all the enterprise-level features.
SOCi's features may be overwhelming for users who are not very tech-savvy or lack digital marketing experience.
SOCi's effectiveness largely depends on how well it is customized and implemented, which may take time and effort.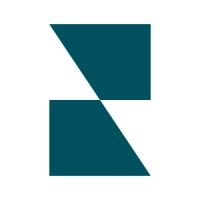 Product Description
Looking for the best online reputation management services? ✓ We turn customers into local advocates by building your brand's online & digital reputation.
Pros and Cons
Reputation offers a centralized platform to manage customer feedback and reviews, which helps businesses streamline their communication and engagement with customers.
The software helps increase the visibility of businesses by improving search presence and local SEO, which leads to higher conversion rates and foot traffic.
Reputation offers various products and solutions that cater to the specific needs of businesses across various industries, such as healthcare, retail, and financial services.
The pricing of the software is not transparent, and businesses have to contact the sales team to schedule a demo and get a quote.
While Reputation claims to offer prescriptive AI technology, there is no detailed information available about how this technology works or what it entails.
Some customers may find the platform overwhelming due to the wide range of products and solutions offered, which may make it challenging to navigate and use effectively.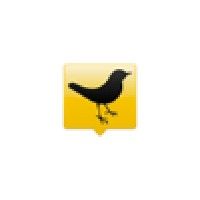 Product Description
Pros and Cons
Allows for easy management of multiple Twitter accounts in a single dashboard.
Provides advanced features such as scheduling tweets and organizing columns.
Free to use without any hidden costs or fees.
Limited to Twitter only, not compatible with other social media platforms.
Desktop application requires installation and may not be as accessible as web-based alternatives.
Customization options are limited, with a set color scheme and no ability to change font sizes.
Product Description
Planable is the free social media collaboration and management tool trusted by marketers to plan, collaborate, approve and schedule their social media posts.
Pros and Cons
Planable allows you to plan, review, and schedule 6 times faster, making the content creation process quicker and more efficient.
The platform offers collaboration at scale, making it ideal for large enterprises with multiple teams working on content creation.
Planable offers multiple views including feed, calendar, grid, and list view making it easier to organize and visualize content.
There is limited information about the pricing of Planable and it may be more expensive than other content planning and collaboration tools in the market.
Some users may find the interface and features overwhelming and difficult to navigate, especially if they are new to content creation and planning.
Planable is primarily focused on social media content and may not be as useful for other types of marketing content like email newsletters or blog posts.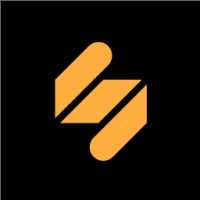 Product Description
Simplified is the time saving, all in one app that your modern marketing team can use for collaboration. Millions of free images, videos, and audio clips. Thousands of designer templates. Long and short-form content writing in 30+ languages. Content Calendar to schedule and publish posts to social media. Free Forever!
Pros and Cons
Simplified offers a wide variety of tools for content creation, including graphic design, AI copywriting, social media management, and video editing, among others.
The platform has an AI-powered feature that allows users to generate content quickly and easily, making it a time-saving tool for businesses and individuals.
Simplified has a user-friendly interface and thousands of customizable design templates, which makes it a great option for beginners who do not have any design experience.
The pricing is not clearly mentioned on the website, making it difficult for potential customers to know what they are getting into.
Some users have reported issues with the platform's usability and customer support, indicating that there may be some bugs or glitches that need to be addressed.
While Simplified offers a vast range of features, some users may find it overwhelming and may not need all the tools included in the platform, which could make it less cost-effective for them. Product Description
Use Buffer to manage your social media so that you have more time for your business. Join 160,000+ small businesses today.
Pros and Cons
Can schedule Instagram stories directly without needing reminders.
Can analyze social media performance and create reports.
Offers an AI assistant to generate ideas, repurpose posts, and rewrite copy in just a click.
Pricing information is not readily available on the page.
There is no information on the specific features included in each pricing plan.
The text on the page can be overwhelming and difficult to navigate.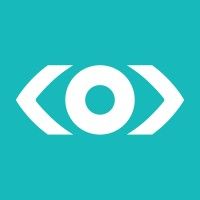 Product Description
Break through the noise with Meltwater: Media Intelligence, Consumer & Sales Intelligence, Social Listening, Influencer Marketing, and more.
Pros and Cons
Unlimited Discovery feature helps to demystify consumer data and gain vital insights for strategy alignment and decision-making.
Proven Reliability with over 20 years of experience in the market makes the brand a trusted partner for businesses.
The Suite of Solutions can meet businesses at any level of their journey, from starting up to scaling globally.
No pricing details are mentioned, which can be frustrating for potential customers.
While Meltwater is a trusted brand, it might not be the most cost-effective solution for smaller businesses.
The range of products offered is extensive, which can be overwhelming for businesses looking for specific solutions.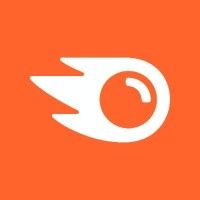 Product Description
Turn the algorithm into a friend. Make your business visible online with 55+ tools for SEO, PPC, content, social media, competitive research, and more.
Pros and Cons
Semrush offers a complete and easy-to-use toolkit for SEO, content marketing, market research, advertising, and social media marketing, all in one platform.
The tool provides insights on competitor marketing strategies, including their backlink profile, keyword research, and promotion strategies, giving users a 360-degree view of their projects.
Semrush offers a PPC analysis tool, which tells users what kinds of PPC ads are being run by a specific domain, making it easier to create optimized PPC campaigns.
Semrush may not be suitable for small businesses or individuals with a limited budget since it may be expensive.
The tool may require some learning curve for beginners, as there are many features and tools available.
Semrush's focus is mostly on digital marketing, and it may not be the ideal platform for businesses looking for a more comprehensive solution that includes other features such as CRM and sales management.
Missing a tool?
List it here

->
Frequently asked
questions
The best social media management software depends on your specific needs. Some popular options include Hootsuite, Buffer, and Sprout Social. Evaluate features, pricing, scalability, and integration capabilities to find the software that aligns with your business requirements.
Social media management software offers benefits such as scheduling and publishing content, monitoring and responding to mentions, analyzing performance metrics, managing multiple accounts, and creating reports. It streamlines social media management, increases productivity, improves engagement, and enhances brand presence on various social media platforms.
The common use of social media management software is to create, schedule, and post content on various social media platforms. It allows businesses to manage multiple accounts, track engagements, monitor brand mentions, analyze performance, and interact with the audience to build brand presence and reputation. It also provides features for collaboration, reporting, and automation to enhance efficiency and effectiveness.
When selecting social media management software, consider features such as scheduling, content creation, analytics, team collaboration, community management, social listening, advertising management, integration options, and customer support. These features will help you effectively manage and optimize your social media presence.
Social media management software is used across various industries, including e-commerce, retail, B2B services, travel and hospitality, media and entertainment, nonprofit organizations, and more.
The cost of social media management software varies depending on features, provider, and scale. Prices can range from $0 for basic plans to upwards of $1,000 per month for enterprise-level solutions. It ultimately depends on the needs and budget of the user.
Yes, there are free social media management software tools available. Popular options include Hootsuite, Buffer, and Later. These free plans often have limitations on features and social media accounts. However, they can be a good starting point for small businesses or those with basic social media management needs.
Most social media management software is designed to be user-friendly and minimal technical expertise is required. The interface is intuitive and basic computer skills are generally enough to start using the software. However, expertise in social media marketing and an understanding of advanced features may be required to fully utilize the software. Assistance from support resources may be necessary for complex automations.
How to use this page to find the right software
Identify your needs and requirements from the software. Consider factors like functionality, features, platform compatibility, budget, and any specific industry or personal preferences.
Based on your needs, prioritize the features or functionalities that are essential for your software.
Explore the website link of each software to gather more detailed information about it.
Elevate your marketing campaigns with interactivity
📈 Increase engagement and conversions with interactive emails
✉️ Automate lifecycle email marketing for pin-point targeting with emails
⚡ Nurture leads with fun widgets like spin-the-wheel, quizzes, polls, etc
Early stage startup? These tools might help you
Better emails. less work.
super growth.