Best Interactive Demo Software in 2023
Are you looking for an Interactive Demo Software for your business? You have come to the right page. This guide will help you discover the best Interactive Demo Software of 2023 and along with a deep dive into their features, pricing, rating, etc.
What is Interactive Demo Software?
Interactive demo software provides businesses with a way to showcase their products or services through virtual demonstrations. It allows customers to experience a product before they purchase it. This software can improve engagement and increase conversions by providing an immersive experience. Interactive demos can be customized to the customer's needs, making the experience more personal and impactful. This software can help businesses save time and money by reducing the need for physical demos and improving the sales process.
How Interactive Demo Software work or function?
Interactive demo software is an effective way to showcase products and services to potential customers. It allows users to interact with the product or service before they purchase it, giving them a better understanding of its features and benefits. Interactive demo software also enables businesses to create personalized experiences for their customers, increasing engagement and conversion rates. With its easy-to-use interface and customizable features, interactive demo software makes it simple to create engaging and interactive demonstrations.
Benefits of Interactive Demo Software?
Benefits of interactive demo software:
Interactive demos can help to increase user engagement and understanding of the product's features and benefits.
They can also improve customer retention and satisfaction, by providing a more immersive and enjoyable user experience.
Interactive demos can be used to showcase complex or technical products, making them easier to understand and use.
They can be used across multiple platforms and devices, enabling greater reach and accessibility for users.
Interactive demos can also generate valuable data and feedback, helping to improve and refine the product over time.
How we curated this list
We conducted extensive research to identify a wide range of software options within each category. This involved exploring online resources, industry publications, software directories, and user reviews. Please note that the pricing and features mentioned here are subject to change. We recommend you to visit the product website for the latest information before making a decision.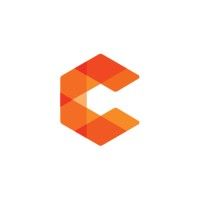 Product Description
Convert leads 4x faster and reduce sales cycles by 68%. Click to see our interactive video platform to create, send, and track pre-sales demos.
Pros and Cons
Interactive Video Demos: The product offers interactive video demos that give a better user experience.
Easily shareable and always available: The demos can be conveniently shared and are always available for the users.
Demolytics: The product provides analytics that gives insight into which users have watched the video, for how long, and how many times.
Cost: The cost of the product is not mentioned, so it is unclear if it is expensive or not.
Complex product: The product seems to have many features, which might make it complex for some users to understand and use.
Limited information: The product description gives limited information on features such as Tours and Integrations, making it difficult to understand their benefits and functionalities.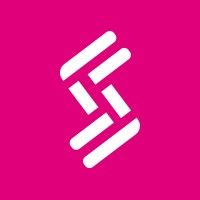 Product Description
Storylane helps companies build and share interactive product demos with their prospects in 10 mins. Guided experiences can be built code-less and helps convert customers faster.
Pros and Cons
Storylane is recognized as the Demo Automation category leader by G-
Storylane offers no-code platform that scales across your organization's Go-to-Market and Revenue generating teams.
Storylane integrates seamlessly with your marketing and sales stack and provides extensive knowledge base to help you get started with the platform.
There is no clear pricing information on the website.
It is not specified whether there is a trial period or not before purchasing the platform.
The language used on the website is very technical and may not be easily understood by non-technical users. Product Description
Launch powerful self-driving product demos to help you convert, engage, and retain more customers.
Pros and Cons
Lancey allows you to create interactive product demos that can help increase conversion rates and speed up sales cycles.
The ability to use your real product in the demos can capture visitors' attention and create strong conversion opportunities.
Integrations with other tools like Hubspot, Salesforce, and Google Analytics offer endless possibilities for enhancing your demos and workflow.
The pricing structure and plans for Lancey are not transparently stated on the website.
It may take time and effort to create high-quality interactive demos using Lancey.
The website does not offer clear customer reviews or testimonials for the effectiveness of Lancey in improving sales and conversion rates. Product Description
SmartCue is a Sales Effectiveness Platform from Denver, CO that creates personalized demo libraries for every buyer persona, delivering tailored demo to each prospect.
Pros and Cons
SmartCue is a user-friendly tool allowing users to set up customizable cues and reminders for events.
The product can be integrated with a variety of other tools and software.
SmartCue offers real-time alerts and notifications, reducing the chances of missed events or tasks.
The product may not be affordable for smaller businesses or individual users.
SmartCue may require a learning curve for those unfamiliar with similar tools or software.
There may be some limitations on the customization options for certain cues or reminders. Product Description
Instruqt empowers companies with production-like sandbox environments to create hands-on demos, workshops, and training. Discover how you can transform your customer education
Pros and Cons
Instruqt simplifies demos, workshops, and training with production-like sandbox environments that give users easy access to your product.
Instruqt is able to spin up any container, VM, or cloud resource in seconds, making it convenient for users to use.
Instruqt helps in providing interactive and educational training in a browser environment, which can be helpful for users.
The pricing of Instruqt is not mentioned, which can be a drawback for businesses looking for budget-friendly options.
The integration seems to be limited to Salesforce, which can be a disadvantage for businesses using other CRMs.
Instruqt focuses mainly on product training and may not be versatile enough for businesses looking for an all-round training solution.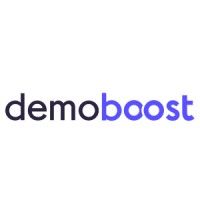 Product Description
WOW your buyers and scale presales to enable revenue teams to close deals faster. Try Demoboost's Interactive Product Demo Software today & drive sales!
Pros and Cons
The product demo software, Demoboost, utilizes the power of no-code and automation to elevate storytelling.
Demoboost automates demo workflows to empower go-to-market and revenue teams.
The software tracks engagement and builds stakeholder maps within the client's organization, providing valuable insights to speed up the sales cycle.
The cost of using Demoboost is not mentioned, which may deter smaller businesses with limited budgets.
The level of customization and personalization options within the software is not clear.
It is unclear if the software integrates with all types of CRMs, limiting its compatibility with some businesses.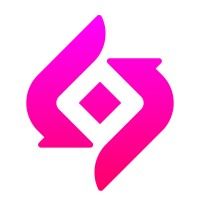 Product Description
Saleo transforms your existing sales demo environments into an incredible, data complete, demo that helps win more deals.
Pros and Cons
Saleo Live is a demo experience platform that transforms your existing demo environment, making your native product look better than ever.
Saleo Live enables total control over every aspect of your software, including graphs, tables, metrics, workflows, and images.
Saleo Live has a no-code AI modeling engine that allows you to deliver hyper-personalized demos across any industry, pain point, or use case and turn more demos into "Closed Won."
Saleo Live relies heavily on technology, and if the technology fails, the product may not deliver the intended results.
Saleo Live requires users to learn how to use the software, which may be challenging for some, especially if they are not tech-savvy.
The software may be expensive, and small businesses may not be able to afford it.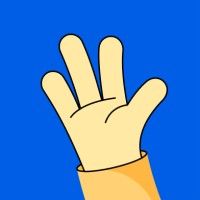 Product Description
Demostack is the demo experience platform that lets you accelerate revenue with better product storytelling. Spin up a sales demo environment in minutes, tailor the story, and win more deals faster.
Pros and Cons
Demostack allows users to create a demo environment in minutes with no coding required, which can save time and resources.
The platform offers the ability to tailor product stories to the buyer, which can help connect the product to the buyer's needs and increase sales.
Demostack offers a range of options for different use cases, including for solutions engineering, sales, marketing, customer success, and partnerships.
It's unclear how much Demostack costs and if it's affordable for smaller businesses.
The testimonials from users on the website may not be representative of the experience of all users.
Users may need to have some knowledge of the product and sales process in order to effectively use Demostack.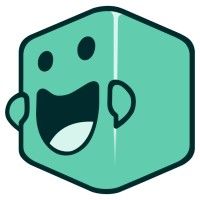 Product Description
Have a better experience when buying B2B software. Deliver a better experience when selling B2B software. Join the customer-led revolution.
Pros and Cons
TestBox offers the opportunity for software buyers to test and compare multiple products side-by-side to make an informed decision.
TestBox provides a fully functional product playground, allowing buyers to experience exactly what it's like to use the product on a day-to-day basis.
TestBox claims to decrease the deal cycle length for B2B companies, resulting in faster sales cycles and larger deal sizes.
It's not clear how TestBox creates fully functional product playgrounds.
The testimonials are positive, but there is no mention of any negative feedback or criticism.
It's not clear if TestBox offers support or assistance beyond providing the product playgrounds, such as technical support or customer service.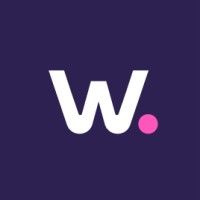 Product Description
Create interactive product demos easily with Walnut's demo creation software! Customize your product demonstrations without coding, collect powerful insights, save time and resources, and master your buyers' experience. Discover our demo platform today!
Pros and Cons
Interactive product demos tailored for each prospect, which can help close more deals and sell smarter.
Valuable software demo insights can be tracked directly in your CRM to improve sales strategy.
Let prospects interact with your product demos whenever or wherever they want, which can make them fall in love with your product from the outset.
No information about pricing or cost.
Some technical jargon may be confusing for those not familiar with software sales.
No information about customer support or training.
Product Description
Deliver the Simplicity Flexibility and WOW Factor Needed to Emotionally Engage Your Buyers. So They Don't Just Discover Value. They Experience It.
Pros and Cons
The product offers an immersive buying experience to buyers, making it easy, fast, and fun.
ScreenSpace can help increase conversion rates as it resonates with multiple audiences who self-guide themselves to their "wow" moment.
The product offers personalized experiences and onboarding to new users, helping them get excited and educated about the product.
The pricing is high, with the Enterprise package costing a significant amount of money per year.
Some users may prefer a live demo or a more traditional buying experience.
It may take time for users to get used to the choose-your-own-adventure format, which may lead to lower engagement or conversion rates initially. Product Description
Reliable, simple event marketing software for any occasion. Create a beautiful event website, sell tickets, and promote your event online.
Pros and Cons
Easy-to-use website builder.
Ability to fully-customize the event registration process with unlimited custom questions.
Option to send beautifully-simple and customizable email invitations with delivery tracking and bulk list upload.
No information on any social media integrations.
No details on payment gateway options.
No mention of multi-language support for event websites and invitations.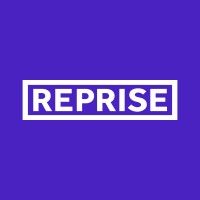 Product Description
Reprise is the world's largest performance marketing network, offering a full suite of crafts designed to deliver customer flow.
Pros and Cons
Helps businesses build and accelerate customer flow.
Allows for optimization of performance marketing efforts across all channels.
Provides personalized content tailored to customer needs at each stage of their journey, potentially increasing conversion rates.
The product is focused on performance marketing, potentially neglecting other areas of marketing that could be equally as important.
There is no mention of the cost of using this product.
While personalized content is useful, it could be time-consuming to create content for every stage of a customer's journey. Product Description
Leverage the most powerful first-party intent data with interactive product demos for your website, events, paid campaigns, sales outreach, and more.
Pros and Cons
Increases conversion rates: People who view the Tourial product tour are converting at 3x the rate across the website which is fantastic.
Easy to use: Tourial is easy to build and doesn't require expensive production or development teams, making it easy for businesses to create high-quality product demos without breaking the bank.
Enhances product-led growth: Tourial has allowed companies to deploy a PLG strategy at the top of the funnel, which has resulted in more product-led growth overnight.
Limited customization: While Tourial is easy to use, it may not offer as much customization compared to other product demo tools.
May not suit all businesses: Tourial's focus on interactive demos may not be ideal for all types of businesses, particularly those that do not rely heavily on products as their main offering.
Requires investment in marketing: Even though Tourial can help increase conversion rates, it still requires investments in marketing strategies and campaigns to get the most out of the tool.
Missing a tool?
List it here

->
Frequently asked
questions
The best interactive demo software depends on your specific needs and goals. Options include Demio, WebinarJam, and Zoom. Evaluate features, pricing, scalability, and integration capabilities to find the software that aligns with your business requirements.
Interactive demo software offers benefits such as streamlined demo creation, automated lead follow-up, improved engagement, increased conversion rates, and detailed analytics. It helps businesses save time and resources while providing a more personalized and efficient sales process.
The common use of interactive demo software is to create, organize, and track product demos. It enables businesses to showcase their products/services, customize demos for different audiences, and automate follow-up tasks. Additionally, it provides features for lead management, sales pipeline tracking, and analytics to improve demo effectiveness and conversion rates.
Consider features like ease of use, customizable templates, integrations, analytics, A/B testing, lead scoring, personalization, and customer support. These features are essential for effective management and optimization of demo automation campaigns.
Demo automation software is commonly used in software development, IT and technology industries. It helps businesses showcase and demo their products and services more efficiently through automated scripts and simulations.
The cost of demo automation software varies based on features, provider, and level of service required. It can range from free plans with limited features to paid plans starting at $50 per month to $500 or more, depending on the scale and level of service required.
Yes, there are free demo automation software tools available. Some popular options include Selenium, Katalon Studio, and TestProject. These free tools offer limited features and capabilities but serve as an excellent starting point for beginners or those with minimal automation needs.
Demo automation software usually requires technical knowledge to use. However, user-friendly interfaces and video tutorials are usually provided to assist users in getting started. Advanced features may require additional technical expertise or support. Basic understanding of computer and programming concepts is recommended.
How to use this page to find the right software
Identify your needs and requirements from the software. Consider factors like functionality, features, platform compatibility, budget, and any specific industry or personal preferences.
Based on your needs, prioritize the features or functionalities that are essential for your software.
Explore the website link of each software to gather more detailed information about it.
Elevate your marketing campaigns with interactivity
📈 Increase engagement and conversions with interactive emails
✉️ Automate lifecycle email marketing for pin-point targeting with emails
⚡ Nurture leads with fun widgets like spin-the-wheel, quizzes, polls, etc
Early stage startup? These tools might help you
Better emails. less work.
super growth.