Best Mobile Marketing Software in 2023
Are you looking for a Mobile Marketing Software for your business? You have come to the right page. This guide will help you discover the best Mobile Marketing Software of 2023 and along with a deep dive into their features, pricing, rating, etc.
What is Mobile Marketing Software?
Mobile marketing software is a tool that enables users to promote products or services via mobile devices. It allows businesses to reach their target audience at the right time and place. With the help of this software, marketers can create personalized and effective marketing campaigns for their customers using mobile-specific strategies such as push notifications, SMS, and mobile advertising. Additionally, mobile marketing software provides analytics to measure the success of campaigns and improve future efforts.
How Mobile Marketing Software work or function?
Mobile marketing software enables businesses to reach their target audience through various channels such as SMS, push notifications, in-app messaging, and mobile advertising. The software tracks user behavior and preferences to provide personalized content and maximize engagement. Analytics and reporting tools help businesses measure campaign success and optimize their marketing strategies. With the rise of mobile usage, mobile marketing software has become essential for businesses to maximize their reach and ROI.
Benefits of Mobile Marketing Software?
Mobile marketing software benefits:
Offers a personalized experience to customers, which increases engagement and loyalty.
Provides real-time data to marketers to optimize their campaigns and improve ROI.
Allows for targeted messaging and segmentation, resulting in higher conversion rates.
Enables automated campaigns for increased efficiency and scalability.
Provides insights into customer behavior and preferences, allowing for better communication and increased sales.
How we curated this list
We conducted extensive research to identify a wide range of software options within each category. This involved exploring online resources, industry publications, software directories, and user reviews. Please note that the pricing and features mentioned here are subject to change. We recommend you to visit the product website for the latest information before making a decision.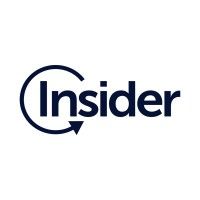 Product Description
Insider's CDP connects customer data, predicts behavior with AI, and individualizes experiences across channels (CCCM). Go beyond personalization to become a purpose-led brand.
Pros and Cons
Insider offers a comprehensive platform that can connect and unify customer data across multiple channels, allowing for personalized experiences at scale.
The platform uses AI to predict future customer behavior and create high-performing segments, which can lead to more effective marketing campaigns and increased revenue.
Insider offers a variety of channels for engagement, including web push, email, messaging, SMS, and WhatsApp, allowing for a wide range of communication options with customers.
The platform may be too complex for businesses with smaller marketing teams or limited resources.
Insider's pricing may be too expensive for some businesses, especially those with limited budgets.
The reliance on AI may not be suitable for businesses that prefer a more hands-on approach to their marketing campaigns.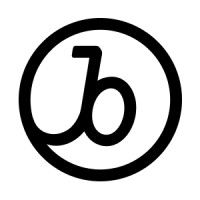 Product Description
Power customer-centric interactions between consumers and brands in real-time
Pros and Cons
Braze offers a customer engagement platform that enables cross-channel campaigns and personalized customer journeys.
The company provides technical support and integration services to help clients maximize the value of their investments.
Braze is recognized as a leader in cross-channel marketing by Forrester Wave™.
It is unclear whether Braze is suitable for small businesses or individuals with a limited budget.
There are no detailed pricing plans available on the website, which may make it difficult for potential customers to assess whether Braze is within their budget.
The website lacks customer reviews or testimonials, which may be a concern for potential customers who want to know more about the experiences of others who have used the platform.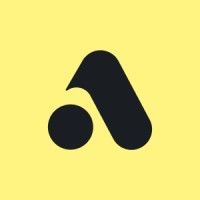 Product Description
Attentive is the most comprehensive personalized text messaging solution. 99% open rates, 30%+ click-through rates, and 25x+ ROI.
Pros and Cons
Attentive's text message marketing solution drives 19% of total online revenue for leading brands, which can be a huge benefit for companies looking to increase revenue.
Attentive AI™ is an automated and integrated artificial intelligence solution that can be a game-changer for businesses looking to streamline their operations.
Attentive provides all the tools and resources needed to deliver timely messages that customers actually want to receive, improving customer engagement and satisfaction.
Attentive's focus on SMS marketing may not be suitable for businesses that prioritize other marketing strategies, such as email or social media.
The platform may not be cost-effective for smaller businesses or those with limited marketing budgets.
Attentive's success rate may vary depending on the industry and target audience, so it may not work for all businesses.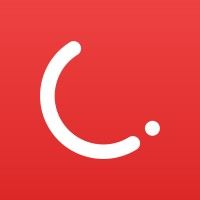 Product Description
CleverTap is an omnichannel customer engagement and user retention platform that helps brands create individualized experiences, drive user engagement, and delight customers through intelligent mobile marketing strategies and mobile app metrics.
Pros and Cons
Personalized product demo offered to potential customers.
Offers real-time analytics and insights to track user behavior and trends.
Provides all-in-one solution for data management, audience analytics, segmentation, messaging suite, and personalization.
Pricing is not available on the website.
Limited information about the features of the product in the given passage.
It is not clear how seamless and user-friendly the drag and drop interface mentioned in the benefits section is.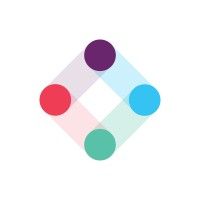 Product Description
The cross channel marketing platform that powers unified customer experiences, and empowers you to create, optimize, and measure every customer interaction.
Pros and Cons
Iterable is a cross-channel marketing platform that allows for personalized marketing across multiple channels like email, mobile push, SMS, in-app notifications, and social media.
The platform offers intelligent personalization solutions powered by Iterable AI and individualized dynamic content capabilities of Catalog for a better customer experience.
Iterable offers customer support and professional services to help marketers find solutions to their challenges or turn their innovative campaign ideas into reality.
The passage does not provide information on the pricing plans for Iterable, which could be a concern for businesses with budget constraints.
The platform may not offer all the features required by some businesses, restricting their marketing capabilities.
It is not clear from the passage how user-friendly and easy to navigate the Iterable platform is, which may impact adoption and usage rates.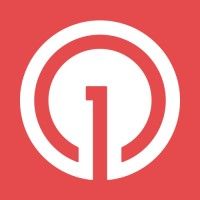 Product Description
The world's leader for customer messaging including mobile push notifications, web push, SMS, email & in-app messaging. Trusted by 1 million+ developers.
Pros and Cons
The product offers a variety of messaging channels such as mobile push, web push, in-app, email and SMS which can help businesses to connect with their customers effectively through different channels.
Journeys feature allows users to build dynamic message flows and deliver personalized content to the right audience which can result in higher customer engagement.
OneSignal provides superior segmentation which can help users to deliver highly relevant content to their audience. The product also offers real-time reporting and A/B testing features which can assist users in optimizing their messaging strategy for better results.
Users may need some technical expertise to implement the SDKs and API for the product.
The product is suitable more for businesses who are looking to engage with mobile users as most of the features are mobile-first.
The pricing for the product seems to be missing from the information given, and it is unclear how much it would cost to use the service.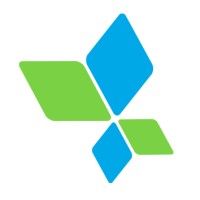 Product Description
Get visibility into performance, scale installs, and maximize LTV with a new standard of measurement and deep linking solutions.
Pros and Cons
Comprehensive measurement suite for mobile, web, and CTV actions
Provides insights for ROI measurement and Incrementality testing
Offers a fraud protection solution to safeguard marketing budgets
No mention of free trial or pricing information
Some solutions are only for iOS 14 and beyond
Integration with partner marketplaces may require additional costs.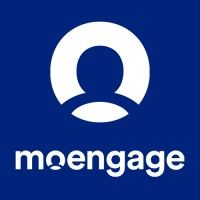 Product Description
Execute your omnichannel marketing strategy with MoEngage's insights-led customer engagement platform. Leverage the power of personalization with MoEngage.
Pros and Cons
Easy to use: MoEngage provides a user-friendly interface that makes it easy for marketers to create and execute effective campaigns, without needing technical expertise.
Cross-channel capabilities: With MoEngage, marketers can create and coordinate campaigns across various channels, such as email, mobile push, SMS and others, to reach their customers through the most effective channels.
Advanced analytics: MoEngage provides advanced analytics features that allow marketers to track critical metrics and generate insights to optimize campaigns.
Expensive pricing model: MoEngage's pricing model is based on the number of contacts, and can be expensive for smaller businesses.
Limited integrations: MoEngage doesn't have as many integrations with other marketing tools as some other platforms, which can limit its flexibility.
Limited support for certain channels: While MoEngage is strong in the email and mobile push channels, it may not have as robust support for other channels, such as social media or direct mail.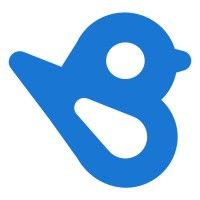 Product Description
Birdeye is the leading reviews software & messaging platform for multi-location businesses. Collect & manage reviews, convert leads, run surveys, get referrals and more.
Pros and Cons
Birdeye provides an all-in-one platform that helps businesses manage their online reputation, customer experience, and sales growth.
The platform integrates with over 3,000 software systems, allowing businesses to automate their processes, generate more reviews, and increase revenue.
Birdeye is scalable and secure, built to grow with businesses, with unlimited locations and users, and open APIs.
The platform has a lot of features and may be overwhelming for some small businesses that only need a few specific tools.
Some businesses may find Birdeye's pricing plans to be expensive, especially if they are on a tight budget.
Although Birdeye claims to be the most trusted reputation and customer experience platform, businesses may still face challenges in building trust and loyalty with their customers.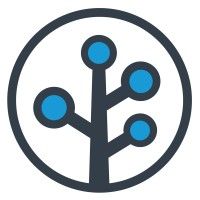 Product Description
Get your users where you want them. Build seamless experiences and measure campaign ROI with Branch's deep linking and mobile attribution.
Pros and Cons
Branch provides a simple and user-friendly platform for businesses to manage their employee scheduling and payroll processes.
The software comes with an easy-to-use mobile app that allows employees to access their schedules and manage shift swaps.
Branch offers customizable reporting and analytics features that can help businesses track attendance, labor costs, and employee performance.
Some users have reported issues with the platform's reliability and occasional downtime.
The pricing can be a bit steep, especially for smaller businesses.
While the mobile app is convenient, it may not have all the features and capabilities of the web-based platform. Product Description
The business texting platform that drives pipeline creation and improves hiring and sales cycle conversion. Try our texting software today.
Pros and Cons
Increased engagement rate: Text messaging on TextUs offers a 10x higher response rate than phone and email, which can help improve speed to market, sales cycle conversion, and hiring rate for recruiters and sales professionals.
Campaign tools and automation: TextUs has automation features, A/B testing, branded short links, campaign analytics, and rich media and MMS that allow companies to be more effective with mass texting communications and drive better results in a shorter amount of time. Repetitive tasks can also be simplified with automation features that maximize output.
Integration and customization: TextUs integrates seamlessly with CRM, ATS, HRIS platforms, and a truly customized white label texting solution. TextUs also offers enterprise-level analytics and compliance with 10DLC to ensure messaging strategies align with best practices and legal requirements.
Pricing: Without a visible pricing menu on the website, it's difficult to understand how cost-effective TextUs is compared to other platforms.
Limited industry applications: While TextUs serves a range of industries such as staffing, healthcare, and transportation, it may not be suitable for companies in other sectors that require specialized features, such as e-commerce businesses.
Limited international availability: TextUs is only available in the US and Canada, so businesses operating in other locations will need to find other text messaging platforms to use.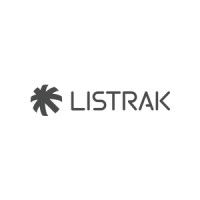 Product Description
The retail digital marketing automation platform trusted by 1,000+ leading brands for email marketing, SMS mobile messaging, customer insights and cross-channel orchestration.
Pros and Cons
Integrated platform that offers cross-channel marketing to build a unified marketing view of customers
Offers advanced features such as AI recommendations, behavioral triggers and predictive analytics
Trusted by 1000+ retailers and brands with industry-leading NPS and best-in-class capabilities
The platform may be expensive for small businesses with limited budgets
Some retailers may not need all the features offered by the platform, leading to unnecessary expenses
The platform may have a steep learning curve, requiring time and resources to fully utilize its capabilities. Product Description
Back-end developer
Pros and Cons
Flowcode offers a range of products for businesses to improve their online presence, including a QR code generator, landing pages, and performance measurement tools.
Flowcode serves a wide range of industries, including CPG, healthcare, sports, real estate, and more, making it a versatile option for many businesses.
Flowcode provides integrations with many popular software tools and platforms, making it easy for businesses to incorporate Flowcode into their existing workflows.
While Flowcode offers a range of products, some businesses may only need one or two of them, making it a more costly option compared to other single-product solutions.
The website does not provide clear information on pricing or plans, which may make it difficult for businesses to determine if Flowcode is within their budget.
While Flowcode emphasizes its privacy policies, businesses may still be concerned about the security risks of using QR codes, particularly with the rise of QR code scams. Product Description
Adobe Marketo Engage empowers marketing teams to drive demand & growth through exceptional customer experiences, aligned with sales at every stage of the journey.
Pros and Cons
Adobe Marketo Engage automates marketing tasks like lead generation, scoring and nurturing, which saves time and allows for more targeted campaigns.
The platform offers insights into customer behavior and buying patterns, enabling businesses to create more effective marketing strategies.
Integration with other Adobe products, such as Adobe Creative Cloud, allows for seamless execution of marketing campaigns across multiple channels.
The platform can be complex and require specialized training to use effectively, which can be challenging for smaller businesses or those with limited marketing resources.
The cost of the platform can be high, especially for businesses that require advanced features or large-scale marketing automation.
Some users have reported difficulty with the user interface, which can be cluttered and difficult to navigate at times. Product Description
Storyly is the user engagement platform to embed Stories - full-screen, interactive, and most captivating content format of the day - in mobile apps and websites.
Pros and Cons
Full-screen stories feature can create inspiring, engaging, and intuitive digital experiences to attract customers.
The platform has solutions for various industries, such as e-commerce, finance, airlines, and marketplace, which can help target a wider customer base.
The SDK is lightweight and easy to integrate with various applications.
It seems that the platform mainly focuses on stories and may not provide all the necessary features for comprehensive marketing.
The website provides limited information about the pricing and costs associated with the products.
Customer reviews and success stories are only provided on the website, and there is no external platform to verify their authenticity.
Missing a tool?
List it here

->
Frequently asked
questions
The best mobile marketing software depends on your specific requirements. Popular options include Leanplum, Braze, and Iterable. Assess features, pricing, scalability, and integration capabilities to find the software that meets your business needs.
Mobile marketing software provides benefits such as targeted messaging, mobile app and website analytics, customer segmentation, campaigns automation, location-based marketing, and multichannel integration. It helps businesses to enhance engagement with customers, increase sales, and boost customer loyalty.
The common use of mobile marketing software is to create, send, and manage SMS/MMS campaigns. It enables businesses to reach their audience through mobile devices, promote products/services, and increase engagement. It also provides features for list management, automation, tracking, and analytics to optimize campaign performance.
When choosing mobile marketing software, consider features like SMS campaign management, in-app messaging, push notifications, mobile wallet integration, analytics, A/B testing, personalization, automation, integration options, deliverability, and customer support. These features will help you effectively manage and optimize your mobile marketing campaigns.
Mobile marketing software is used across various industries including e-commerce, retail, B2B services, travel and hospitality, media and entertainment, non-profit organizations, and more. It helps businesses of all sizes and sectors to connect and engage with their audiences through mobile campaigns.
The cost of mobile marketing software varies based on various factors such as features, providers, and the scale of service required. It can range from free plans with basic features to monthly subscriptions ranging from $50 to $500 or more for premium services.
Yes, there are free mobile marketing software tools available. Some popular options include EZ Texting, Textedly, and Trumpia. These free plans often have limitations on features and number of contacts. However, they can be a good starting point for small businesses or those with basic mobile marketing needs.
Mobile marketing software is designed to be user-friendly and does not require advanced technical expertise. Basic computer skills and an understanding of mobile marketing concepts are generally enough to get started. However, some advanced features or complex automations may require technical knowledge or assistance from support resources.
How to use this page to find the right software
Identify your needs and requirements from the software. Consider factors like functionality, features, platform compatibility, budget, and any specific industry or personal preferences.
Based on your needs, prioritize the features or functionalities that are essential for your software.
Explore the website link of each software to gather more detailed information about it.
Elevate your marketing campaigns with interactivity
📈 Increase engagement and conversions with interactive emails
✉️ Automate lifecycle email marketing for pin-point targeting with emails
⚡ Nurture leads with fun widgets like spin-the-wheel, quizzes, polls, etc
Early stage startup? These tools might help you
Better emails. less work.
super growth.