Best Virtual Event Platform in 2023
Are you looking for a Virtual Event Platform for your business? You have come to the right page. This guide will help you discover the best Virtual Event Platform of 2023 and along with a deep dive into their features, pricing, rating, etc.
What is Virtual Event Platform?
A virtual event platform is an online tool that enables businesses to host fully immersive, interactive events, conferences, and meetings in a virtual environment. The platform serves as a one-stop-shop for all event-related activities, from planning and organizing to execution and follow-up. With a virtual event platform, businesses can reach a wider audience while cutting down on costs and eliminating the need for physical space or travel. Attendees can engage with the event content, speakers, and other participants in real-time and from anywhere in the world.
How Virtual Event Platform work or function?
Virtual event platforms are online platforms that enable businesses to host virtual events, conferences, and webinars. They offer features like live streaming, chat rooms, and interactive polls to engage with attendees, and allow for easy access to real-time analytics. This allows organizers to track engagement metrics to improve future events, and allows attendees to engage with the content, speakers, and other attendees in an immersive online environment. Virtual event platforms provide businesses with the tools and resources to create a memorable and impactful online event experience.
Benefits of Virtual Event Platform?
Virtual event platforms can provide a cost-effective solution for hosting large-scale events and conferences.
They offer a range of features such as live streaming, interactive sessions, and data analytics for better engagement and networking opportunities.
Attendees from different parts of the world can participate without the need to travel, which saves both time and money.
Virtual event platforms are highly customizable and can be tailored to suit specific needs and goals of the event.
They also enable seamless collaboration between organizers, sponsors, and attendees for a successful event experience.
How we curated this list
We conducted extensive research to identify a wide range of software options within each category. This involved exploring online resources, industry publications, software directories, and user reviews. Please note that the pricing and features mentioned here are subject to change. We recommend you to visit the product website for the latest information before making a decision.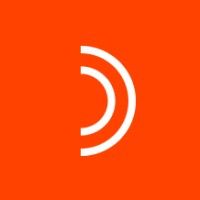 Product Description
Goldcast is the purpose-built platform for B2B marketers to run more engaging events and drive revenue. Marketers use Goldcast to create a Netflix style user experience for attendees and provide actionable engagement insights for the sales team through seamless integrations.
Pros and Cons
Goldcast offers a variety of products for various event types and sizes to cater to the needs of different customers.
The platform has native integrations to sync event data, providing easy and actionable data for marketing and sales teams.
Goldcast has received positive feedback from customers, with reported increases in attendance, qualified leads, and cost savings.
There is no clear information on the pricing of their products, which may be a disadvantage for potential customers as they cannot easily compare Goldcast with other event platforms.
The platform's features are not explained in-depth, which may make it difficult for those who are new to event planning to understand and fully utilize Goldcast.
There is a lack of information on customer support, which may be a concern for customers who may need help or have technical difficulties.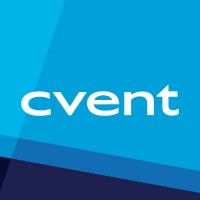 Product Description
Cvent provides software to planners for event management, marketing and attendee engagement, and also helps hotels win business through our sourcing platforms.
Pros and Cons
Cvent offers a variety of solutions for different types of events including in-person, hybrid, virtual, and webinars.
The platform provides tools for venue management, attendee engagement, spend and workflow, and actionable insights.
Cvent Supplier Network enables users to search for and discover over 300,000 venues and vendors, making it easy to source venues for events.
The pricing for Cvent services is not disclosed on the website and potential customers must contact sales to receive a quote.
Some users may find the interface overwhelming due to the multitude of features and options available.
Cvent's focus on event technology may not appeal to users who prioritize personal relationships and networking in event planning.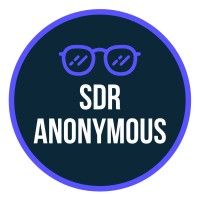 Product Description
BigMarker combines powerful webinar software with robust marketing features to create the world's first end-to-end webinar solution.
Pros and Cons
BigMarker provides a platform for hosting several types of events, including webinars, virtual events, hybrid events, and in-person events, making it versatile for customers' needs.
The software has a powerful studio for producing high-quality video content, live streaming, recording, and repurposing.
BigMarker offers an integrated virtual events platform with features such as ticketing, networking, and sponsors, making it an all-in-one solution for hosting virtual conferences, trade shows, town halls, or customer events.
The pricing for BigMarker is not disclosed and requires a demo to get more information, making it difficult to assess whether it is suitable for all customers' budgets.
Some features, such as certain integrations, may be complex and challenging to implement without technical expertise.
While numerous resources are available, they may not be as comprehensive as customers would like and could require additional research or support to fully understand and use.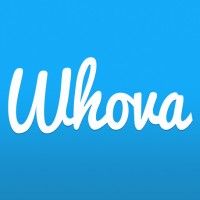 Product Description
Whova event app, online registration, event management software, and event marketing help you create the most engaging and organized event ever. Learn more
Pros and Cons
All-in-one event management software for in-person, hybrid, and virtual events
Award-winning event app for an improved attendee experience
Time-saving event management tools to complete tedious tasks with a few clicks
Pricing may not fit some smaller budgets
Limited information on customization options for event branding
Limited information on the level of data security and privacy measures in place.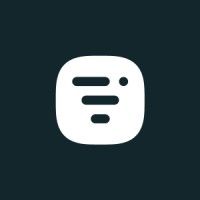 Product Description
Experience the all-in-one video engagement platform to create and manage your virtual meetings, video conferencing, webinars, virtual events, and screen sharing.
Pros and Cons
Livestorm offers a comprehensive suite of virtual meeting and event software, including options for webinars, automated webinars, and virtual events.
There are a variety of engagement features available, such as virtual backgrounds, emoji reactions, and Q&A sessions, to make events more interactive and interesting.
Livestorm provides a wide range of resources, including a content library, customer stories, and a blog, to assist users in making the most of their platform.
While Livestorm offers many integrations and plugins, it is possible that some users may need more options depending on their specific needs.
There is no mention of pricing on the Livestorm website, so it may be difficult for potential users to compare the cost of the platform to other options.
The website is very information-dense, so it may take some time to navigate and find the specific information or resource that a user is looking for.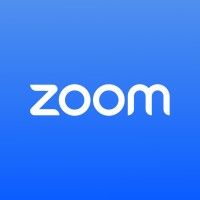 #6
Zoom Events and Webinars
Product Description
Modernize workflows with Zoom's trusted collaboration tools: including video meetings, team chat, VoIP phone, webinars, whiteboard, contact center, and events.
Pros and Cons
Offers a wide range of collaboration tools such as virtual meetings, team chat, voicemail, and online whiteboard.
Provides an innovative video solution for every meeting space
Provides flexible solutions for modern team collaboration.
Zoom is facing privacy and security issues which may harm the user's data security.
Some teams might find it a bit tricky to focus on work on Zoom due to distractions caused by unnecessary notifications.
It is a paid tool, so some small businesses might find it expensive, and it may not be affordable for them.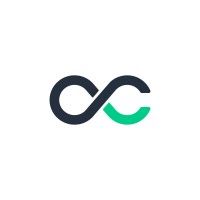 Product Description
Manage your in-person and virtual events in a single app that supports registration, lead generation, networking, and so much more.
Pros and Cons
Swapcard is an all-in-one platform that can handle both virtual and in-person events, making it a convenient option for event organizers.
The platform uses AI-powered networking to generate leads and drive revenue, which could be a significant advantage for businesses.
Swapcard offers a user-friendly mobile app complete with features like matchmaking and wayfinding, which can enhance attendee engagement and satisfaction.
The pricing for Swapcard is not readily available, so it may be difficult for potential users to determine if it fits within their budget.
While the platform offers various features and solutions, it is not clear how easy they are to customize and tailor to specific event needs.
The platform may require some technical knowledge and support for setup and implementation, which may be a barrier for some event organizers. Product Description
Pros and Cons
Easy registration process with limitless customization options for attendees.
Full insight into attendee and event engagement with data and insights feature.
The platform provides all the necessary tools and features to turn events into experiences, including event logistics, event marketing, and call for speakers.
Pricing details are not mentioned in the passage, making it difficult for potential users to compare with other platforms.
The level of security and compliance is mentioned, but no specific details or certifications are provided.
The focus seems to be on customization and flexibility for users, but it is unclear how user-friendly and easy to navigate the platform is for first-time users.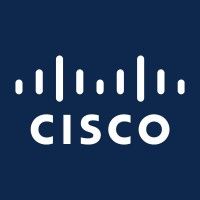 #10
Webex Events (formerly Socio)
Product Description
From risk-based prioritization pioneer to joining forces with the leader in enterprise management and security, Kenna.VM is now Cisco Vulnerability Management.
Pros and Cons
Webex Webinars allows for accommodation of up to 100,000 attendees and real-time translations in 100+ languages, which guarantees a large global reach.
With custom branding options and themes, attendees can have a more personalized and curated experience.
Spark engaging conversations and memorable moments with interactive features such as moderated Q&A, live polling, chat, emoji reactions, and gesture recognition.
The cost of additional features, storage, and support may not be affordable for smaller businesses or those on a tight budget.
Some users may find the interface and features overwhelming or difficult to navigate, especially for first-time users.
The Production Services Team may not be available or accessible to all users who need assistance, limiting the quality of support for certain users.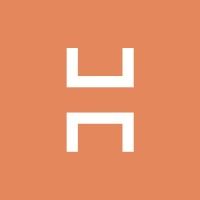 Product Description
Host your webinars & events with our online event technology platform. Hubilo is rated in the Top 3 online event software for managing events and virtual experiences. Request a demo today!
Pros and Cons
One platform for all kinds of events- in-person, virtual, and hybrid.
Offers advanced branding capabilities that can make the events look professional.
The platform provides deep analytics that help in tracking registration, sales, engagement, and other metrics, thus identifying patterns and insights to improve future campaigns.
The pricing model is not mentioned on the website, which can be a hurdle for some users while making a decision.
The website has a cluttered interface that can be confusing for some users who do not have previous experience with event management software.
Despite having a good set of features for hosting virtual and hybrid events, Hubilo has limited use cases for physical events.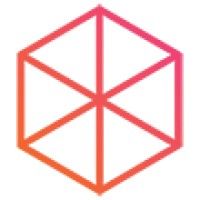 Product Description
vFairs is the only event platform that offers best-in-class event support to help you host stress-free hybrid, in-person and virtual events.
Pros and Cons
vFairs offers an all-in-one platform that can handle virtual, hybrid, and in-person events of any size.
The platform includes features such as lead capture and retrieval, event registration, ticketing, and networking tools.
vFairs provides a variety of specialized virtual events such as virtual career fairs, education fairs, and food shows.
There is no information on the cost of the vFairs platform or any pricing plans.
It may take some time to learn how to navigate and use all the features offered by the platform.
The platform relies heavily on technology and may encounter technical glitches or difficulties.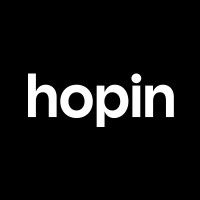 Product Description
See how Hopin products can work for you by joining the millions of people already using StreamYard, Session, Streamable, Hopin Events, and more
Pros and Cons
Hopin offers a suite of audience engagement tools that enable users to create live streams, webinars, host events, and launch a community.
The products provide authentic connection, live engagement, and global interaction, which brings people together around experiences, and change careers, companies, markets, and even lives.
Hopin products have received positive reviews from customers, with top companies trusting and using them for their events.
The pricing for Hopin products is not mentioned, so it's not clear if these products are affordable for small businesses or individuals.
Some Hopin products, such as the upcoming "Project C," are not yet launched, so it's uncertain how effective they will be or how they differ from existing products.
While Hopin products offer advanced video technology, it requires a stable internet connection to ensure a smooth experience, which not everyone may have access to.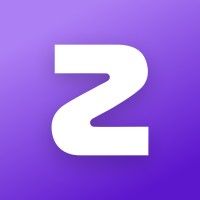 Product Description
Transform your B2B events and webinars with Zuddl's unified event platform. From virtual to hybrid to in-person, our all-in-one solution offers seamless event management.
Pros and Cons
Offers a comprehensive platform that includes event landing page builder, ticketing and registration, studio and production, branding, engagement, and more.
Provides real-time and cross-event analytics to measure the success of events.
Integrates all event needs and tools under one roof, making it easier and faster to handle the various stages of events.
No information on pricing, which can be inconvenient for those who want to compare and evaluate pricing plans.
Some of the information provided on the website is repetitive, making it confusing for users navigating through the different services.
Appears to target more established organizations rather than small businesses or individuals looking to organize events on a smaller scale.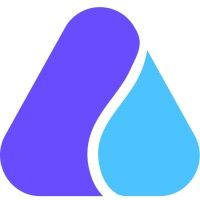 Product Description
Host highly customizable virtual and hybrid events to deliver immersive and interactive experiences to your audience. Book a demo today.
Pros and Cons
Personalization and intent data for better targeting and engagement
A range of event types, from webinars to conferences, to suit different business needs
24/7 expert support and services for peace of mind during events
Pricing information is not readily available on the website
Limited information on integrations with other platforms
No information on the specific industries or sectors that would benefit the most from using Airmeet
Missing a tool?
List it here

->
Frequently asked
questions
The best virtual event platform software depends on your unique event needs and goals. Some popular options include Hopin, Zoom Events, and Remo. Consider features such as attendee engagement, pricing, scalability, and integration capabilities to find the platform that aligns with your event requirements.
Virtual event platform software offers various benefits such as the ability to host events from anywhere in the world, reduced costs, increased accessibility, flexibility in event format, enhanced engagement, customized branding, and valuable data analytics. It helps businesses connect with wider audiences, drive brand awareness, and generate leads.
The common use of virtual event platform software is to facilitate online events such as webinars, conferences, virtual trade shows, and product launches. It allows businesses to connect with their audience, broadcast their brand, showcase products/services, and generate leads. It also provides features for interactive sessions, registration, networking, live chat, and analytics to enhance attendee engagement and measure event success.
When choosing virtual event platforms, consider features like live streaming, interactive tools, attendee engagement, virtual networking, analytics, customization options, security, accessibility, and technical support. These features will help you create and execute successful virtual events.
Virtual event platform software is used across various industries, including but not limited to, education, healthcare, finance, technology, and marketing. It is a versatile tool that allows businesses to host online events, webinars, conferences, and virtual meetings effectively.
Virtual event platform software cost depends on various factors like features, number of attendees, and level of service required. Pricing ranges from free plans with limited features to monthly subscriptions starting at $100 to $10,000 or more for larger and more complex events.
Yes, there are free virtual event platforms available. Some popular options include Zoom, Google Meet, and Cisco Webex. These free plans often have limitations on features, attendees, and duration. However, they can be a good starting point for small businesses or those with basic virtual event needs.
Virtual event platforms vary in their level of technical expertise required. Some platforms are designed to be user-friendly and require minimal technical knowledge, offering intuitive interfaces and pre-designed templates. However, more advanced features or customizations may require technical expertise or assistance from support resources. It's important to research and choose a platform that fits your team's technical abilities and event needs.
How to use this page to find the right software
Identify your needs and requirements from the software. Consider factors like functionality, features, platform compatibility, budget, and any specific industry or personal preferences.
Based on your needs, prioritize the features or functionalities that are essential for your software.
Explore the website link of each software to gather more detailed information about it.
Elevate your marketing campaigns with interactivity
📈 Increase engagement and conversions with interactive emails
✉️ Automate lifecycle email marketing for pin-point targeting with emails
⚡ Nurture leads with fun widgets like spin-the-wheel, quizzes, polls, etc
Early stage startup? These tools might help you
Better emails. less work.
super growth.