Best Digital Signage Software in 2023
Are you looking for a Digital Signage Software for your business? You have come to the right page. This guide will help you discover the best Digital Signage Software of 2023 and along with a deep dive into their features, pricing, rating, etc.
What is Digital Signage Software?
Digital signage software is a tool used to manage and display multimedia content on digital signage displays. This software allows users to remotely create, schedule, and update content on their displays, as well as monitor the performance of their displays. It can be used in a variety of settings such as retail stores, restaurants, and corporate offices to deliver targeted messaging to customers and employees. Digital signage software is essential for businesses looking to enhance their branding and increase customer engagement through dynamic and visually appealing displays.
How Digital Signage Software work or function?
Digital signage software allows businesses to display dynamic content on digital displays, such as video walls, kiosks, and interactive displays. The software provides a platform for businesses to manage and schedule content remotely, creating targeted and personalized messaging for customers. This helps businesses to increase brand awareness, engage customers, and improve overall customer experience. With real-time analytics and reporting features, businesses can track the effectiveness of their digital signage campaigns and continually optimize their messaging.
Benefits of Digital Signage Software?
Digital signage software can offer businesses a range of benefits, including:
Increased customer engagement and retention through real-time promotions and personalized messages.
Cost savings by eliminating printing costs and reducing the need for manual updates.
Higher revenue generation through targeted advertising and cross-selling.
Improved brand recognition and customer experience through superior visual impact.
Streamlined communication and wayfinding within large organizations.
Overall, digital signage software facilitates effective communication and engagement with customers, leading to higher revenue and overall business success.
How we curated this list
We conducted extensive research to identify a wide range of software options within each category. This involved exploring online resources, industry publications, software directories, and user reviews. Please note that the pricing and features mentioned here are subject to change. We recommend you to visit the product website for the latest information before making a decision.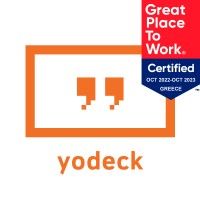 Product Description
Design, schedule and display content on TV screens, from the web, with Yodeck simple cloud-based digital signage software and our Raspberry Pi Player.
Pros and Cons
Cloud-based digital signage platform for easy and remote content and screen management.
Display a variety of content types including videos, images, documents, web pages, YouTube & livestream videos with a library of free stock images and videos available.
Free widgets and customizable screen layout templates for interesting and useful content, such as weather updates and news tickers.
No mention of the pricing plan.
Limited information on the customization options available for content designs and layouts.
Limited information on the specifications and compatibility of Yodeck players with different digital signage screens and devices.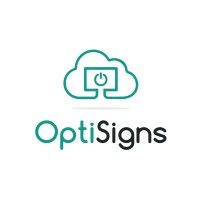 Product Description
Optisigns is a cloud-based digital signage solution that allows you to easily create and manage dynamic content for your business on your screen. With a user-friendly interface and a range of powerful features, Optisigns makes it easy to create engaging digital signage displays that inform and inspire your audience. Sign up for a free trial today!
Pros and Cons
Optisigns offers a wide range of features, such as AI and sensors to tailor digital signage content for engagement, designer templates, and more.
The platform supports a variety of devices, operating systems, and TVs, giving users more hardware options to choose from.
Optisigns provides clear-cut pricing and a free trial to make it easy for customers to try their software without risk.
It is not clear whether the platform offers any customizable options for the templates they provide, which may limit the creative potential for some users.
Optisigns requires hardware to display the digital signage, which means additional costs for users who do not already have existing screens or devices.
While the platform emphasizes its security features, it is still important for users to take precautions to ensure the safety of their digital signage content.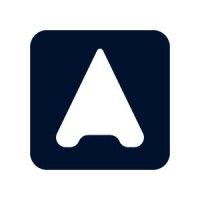 Product Description
Atmosphere TV is the leading alternative to cable TV for businesses. ✓ Get 60+ channels of free streaming TV ​with CHIVE TV, Happy TV, and Atmosphere Sports
Pros and Cons
Free service that offers instant savings for businesses
Provides engaging, audio-optional entertainment for any type of setting
Allows businesses to easily run their own promotions on the TVs within their establishment
The content offered is ad-supported, which may not be appealing to some businesses
The device's remote is made by Apple, which may not be compatible with all businesses' technology
Users have to use the provided streaming device, and cannot use their own device.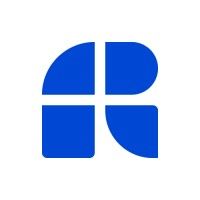 Product Description
Empower your in-location business to deliver engaging on-screen digital experiences to delight in-store customers and engage back-of-house employees.
Pros and Cons
Raydiant offers a seamless and stress-free process from order to installation, making it easy to manage and scale for brick-and-mortar companies with two locations or more.
Through Raydiant's digital signage and self-service kiosk technology, companies can benefit from an increase in promotional item sales by 37% and a 90% chance of customers returning after a positive in-location experience, respectively.
Raydiant has an app marketplace that allows businesses to personalize the experience their customers and employees will love.
Raydiant's emphasis on the use of digital technology might not appeal to some customers who prefer a traditional and more straightforward in-store experience.
Although Raydiant claims to improve employee engagement, there is no solid evidence to support it, other than an increase in income by 19% over a 12-month period for highly-engaged employees in different companies.
Raydiant's focus on catering to wellness centers, spas, and restaurants might not be suitable for businesses outside this particular niche.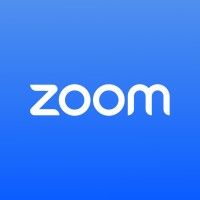 Product Description
Zoom is the leader in modern enterprise video communications, with an easy, reliable cloud platform for video and audio conferencing, chat, and webinars across mobile, desktop, and room systems. Zoom Rooms is the original software-based conference room solution used around the world in board, conference, huddle, and training rooms, as well as executive offices and classrooms. Founded in 2011, Zoom helps businesses and organizations bring their teams together in a frictionless environment to get more done. Zoom is a publicly traded company headquartered in San Jose, CA.
Pros and Cons
Zoom One offers a comprehensive set of collaboration tools for virtual meetings, team chat, VoIP phone system, whiteboard, conversation intelligence, email and calendar, virtual working spaces, conference room systems, and Zoom events solutions.
Zoom Rooms provides an easy-to-use conference room experience for hybrid teams with HD video and audio, wirelessly sharing content, interoperability support for standards-based SIP/H.323 hardware endpoints, and smart features like workspace reservation, smart gallery, kiosk mode, virtual receptionist, scheduling display, enhanced voice commands, and digital signage capabilities.
Zoom offers industry-specific solutions that elevate collaboration across education, financial services, government, healthcare, manufacturing, retail, and services industries, as well as expert support and services for design, strategy, implementation, event, and hardware needs through global services, hardware as a service, and developer platform.
Zoom has been criticized for security and privacy issues, including "Zoom bombing" incidents, data privacy concerns, and encryption flaws.
Zoom has also faced criticism for its policy of routing some user traffic through China and collaborating with Chinese authorities in censoring certain topics and participants.
Zoom's pricing plans may not be affordable for small businesses or individuals who do not require all the features and capabilities of the collaboration tools and conference room systems. Product Description
Pickcel is a robust digital signage platform that unifies the end-to-end cycle of designing, publishing & tracking media on digital signs. It supports 60+ content apps, allowing users to bring useful content to screens with apps like weather, RSS Feeds, QR code, and Countdown app, and integrates with platforms like Zoom, Google Slides, and Slack.
Pros and Cons
Pickcel provides cloud-based and on-premise digital signage solutions with a sophisticated digital signage content management system that unifies the cycle of designing, publishing, and tracking media on digital signs.
Pickcel supports multiple devices, allowing media to be played on various screens, including TV displays, video walls, iPads, kiosks, billboards, and more.
The user interface of Pickcel is noted for its simplicity and intuitiveness, making it accessible to various types of users.
The monthly price is slightly on the higher side.
Software has compatibility issues with non-rooted devices.
Limited software updates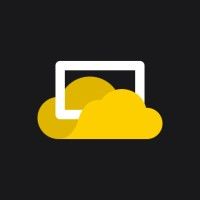 #7
ScreenCloud Digital Signage
Product Description
ScreenCloud is digital signage software for any screen or TV. Easily deploy content such as apps, integrations and live casting to one or many screens in your workplace, gym, school or store.
Pros and Cons
ScreenCloud Touch can transform any screen into high-performing digital signage, making it easy to share impactful content.
ScreenCloud works with all screens, TVs, or devices, making it very easy to install and use.
ScreenCloud offers a range of solutions for different industries and use cases, including manufacturing, healthcare, and retail.
The smaller screen size may not be suitable for all use cases, specifically those that require larger displays or higher resolution.
The software may have limitations in terms of design and customization options, making it less suited for businesses with specific branding requirements.
ScreenCloud's pricing may be a bit steep for some businesses, especially smaller ones, and may not be worth the investment for their needs.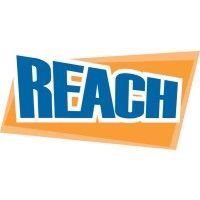 Product Description
Use AWARD WINNING DIGITAL SIGNAGE by REACH Media Network to dramatically improve the communication and share information efficiently.
Pros and Cons
Cloud-based software allows for remote updates and management of digital signage.
Over 157 digital signage apps and integrations available for customization.
Offers a diverse collection of professionally designed digital signage templates for easy implementation.
Some features like advanced playlists and comprehensive admin control panel may require more technical knowledge to utilize effectively.
Pricing information is not readily available on the website, which can be frustrating for potential customers.
It may take time to learn how to use all of the software's features and integrations effectively.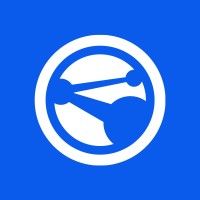 Product Description
Appspace is the workspace management software for your whole team that lets you manage it all – from employee communications to your physical office spaces.
Pros and Cons
Appspace is a single platform for managing workplace communications and management, removing the need to use multiple disjointed tools.
Appspace provides customizable pre-designed HTML templates that make it easy to share any type of information while maintaining on-brand messages.
Appspace cards can be responsive, ensuring that formatting is perfect on televisions, computers, phones, and communication apps like Microsoft Teams, SharePoint, and Slack.
Appspace may be more suitable for larger organizations with multiple locations that require centralized management and communication.
Appspace may require some training to use effectively, which could take time and resources to facilitate.
Appspace may not be useful for small organizations that don't require a lot of communication or management tools.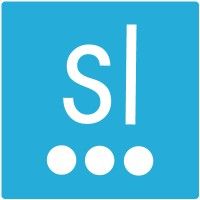 Product Description
Looking for digital signage software with powerful enterprise features, unrivalled support all at an affordable price? Signagelive is for you.
Pros and Cons
Signagelive offers a comprehensive range of features available to help users configure their content with ease, build their layouts, and publish their content.
Signagelive provides enterprise-grade tools such as Single Sign-On, granular user permissions, proactive monitoring, emergency messaging, and proof of play to ensure the security of the user's data.
Signagelive supports a wide range of players to choose from, which gives users the freedom to use existing hardware or select the hardware of their preference.
The pricing of Signagelive is not mentioned in the passage, which might not give users a clear idea of how much it costs.
The customers mentioned in the passage are limited to specific industries such as retail, quick service restaurants, hospitality, education, healthcare, stadiums, and automotive, therefore, it may not be suitable for users in other industries.
The limitations and drawbacks of Signagelive are not mentioned in the passage, therefore it's hard to determine the potential issues that users might face when using it. Product Description
Spectrio is a leading provider of customer engagement solutions ranging from digital signage, interactive kiosks, WiFi marketing, and more!
Pros and Cons
Spectrio offers a full suite of products for customer engagement, including Digital Signage, Interactive Kiosks, and On-Premise Messaging.
The company provides intelligent automation features for dynamic playlists and advanced scheduling to ensure the right messaging is served at the right time.
Spectrio seems to have a broad range of industry experience, serving Automotive, Banks, Restaurants, Retail, Sports/Large Venues, and more.
We don't know how much the pricing is for their solutions, which potentially could be an issue for some companies.
The text explanation is quite long and may take some time for customers to go through to fully understand Spectrio Solutions.
The website lacks a feature to book a consultation with a sales representative of Spectrio easily. #12
TelemetryTV Digital Signage
Product Description
We have great cloud digital signage solutions for your business! Our interactive digital signage software ⭐ works on many platforms | Displays on ✓ bulletin board ✓ billboard ✓ TV ✓ Other devices
Pros and Cons
TelemetryTV provides an easy-to-use digital signage software solution that allows businesses to deliver engaging content in minutes.
The platform has a library of turn-key apps and visuals that help users get started quickly and easily.
Users can integrate their digital signage with programmatic advertising, which helps to generate revenue.
While TelemetryTV offers a variety of hardware options for different environments, customers may need to purchase additional equipment to fully utilize the platform's capabilities.
The pricing for TelemetryTV is not readily available on their website, which may make it difficult for potential customers to determine if the platform is within their budget.
The platform's API is designed for power users and may require technical expertise to fully utilize. Product Description
Scala tailors digital signage to a specific audience, location and time - creating powerful, visually engaging customer experiences for businesses & retailers!
Pros and Cons
The product offers a wide array of technology, including digital signs, mobile sensors, audience intelligence, virtual reality, and computer vision technology, to transform how consumers experience retail stores, quick-service restaurants, airports, banks, and corporate environments.
The product provides retailers and marketers with deep insights into consumer and employee behaviors, patterns, and preferences, which enables them to personalize and optimize in-store screen content, tailoring offers and experiences based on consumer and employee profiles and location.
The product continually updates with the latest news and initiatives, as well as upcoming events, to stay up-to-date with evolving consumer engagement trends.
The passage does not provide any information about pricing or affordability of the product.
The passage does not provide any information regarding potential drawbacks or limitations of the product.
The passage does not provide any customer reviews or testimonials of the product, which could provide additional insights into its effectiveness and overall value. #14
Arreya Digital Signage Suite
Product Description
Tested and Proven that our digital signage software is Modern, Secure, & Reliable. Learn why Chrome Enterprise Recommended is a big deal.
Pros and Cons
Arreya Creative Studio offers intuitive creative tools that are easy-to-use and learn for creating and managing digital signage content.
Arreya is significantly affordable and offers channel-based monthly subscriptions, allowing users to scale up to more screens without additional fees.
Arreya is easy to deploy and offers users the ability to update and push content from anywhere to everyone.
Arreya's benefits are mainly focused on digital signage and may not be useful for businesses or individuals who don't require it.
Arreya's pricing plans may not be appealing to businesses or individuals who only need digital signage for a short period.
While the platform has a variety of presentation format options and templates, it may not have all the features and functionality some users desire. Product Description
Netpresenter is the employee and emergency communication platform that keeps employees informed, engaged, productive and safe!
Pros and Cons
Offers a wide range of solutions to solve various communication challenges for different roles and industries.
Provides powerful communication tools such as AI content generator, attention boosters, and campaigns to strengthen communication.
Offers integrations with popular tools such as SharePoint, Teams, and Power BI to save time and increase efficiency.
No information provided on the pricing of the product, which may be a concern for potential customers.
Some of the solutions may not be relevant to all types of businesses or industries.
The product may require some technical expertise to fully utilize all the features and integrations.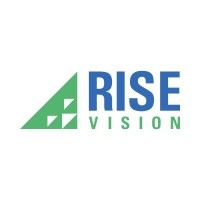 #16
Rise Vision Digital Signage
Product Description
Rise Vision is easy-to-use cloud-based digital signage software that works with any hardware and includes 500+ customizable animated templates.
Pros and Cons
Rise Vision offers 500+ customizable templates.
The digital signage can be managed remotely and works with any player.
The software offers free training and exceptionally fast support.
The pricing may not fit every budget.
Some users may prefer more control over customization.
The software may have a learning curve for those unfamiliar with digital signage technology.
Missing a tool?
List it here

->
Frequently asked
questions
The best digital signage software would depend on your goals and needs. Some popular options include Signagelive, ScreenCloud, and NoviSign. Evaluate features such as remote management, customization, and content creation capabilities, as well as pricing and integrations. Choose the one that fits your business requirements.
Digital signage software offers benefits including dynamic content displays, remote control, real-time updates, enhanced audience engagement, improved customer experience, and increased brand awareness. It helps businesses grab attention, improve communication, and promote products/services effectively.
The common use of digital signage software is to create and manage digital content displayed on screens or displays in public spaces. It enables businesses to promote products/services, share announcements, showcase brand messaging, and engage with their audience effectively. It also provides features for scheduling, remote management, and analytics to track performance.
When choosing digital signage software, consider features like content management, scheduling, remote management, integration options, analytics, custom templates, multi-zone support, dynamic content, interactive features, and customer support. These features will help you effectively manage and optimize your digital signage campaigns.
Digital signage software is used across a wide range of industries, including retail, hospitality, healthcare, education, transportation, and more. It is an effective tool for displaying dynamic content and messages to engage with customers and improve brand awareness.
The cost of digital signage software can vary depending on the features and service level required. It can range from free plans to monthly subscriptions starting at $25 to $200 or more. It's essential to evaluate the software's functionalities to decide which plan best suits your needs and budget.
Yes, there are free digital signage software tools available. Some popular options include Screenly OSE, Rise Vision, and Xibo. These free plans often have limitations on features and technical support. However, they can be a good starting point for small businesses or those with basic digital signage needs.
Digital signage software typically requires a basic level of technical expertise. Most software providers offer user-friendly dashboards, pre-designed templates, and easy-to-use interfaces. However, more complex integrations and customizations may require some technical knowledge or support from the vendor.
How to use this page to find the right software
Identify your needs and requirements from the software. Consider factors like functionality, features, platform compatibility, budget, and any specific industry or personal preferences.
Based on your needs, prioritize the features or functionalities that are essential for your software.
Explore the website link of each software to gather more detailed information about it.
Elevate your marketing campaigns with interactivity
📈 Increase engagement and conversions with interactive emails
✉️ Automate lifecycle email marketing for pin-point targeting with emails
⚡ Nurture leads with fun widgets like spin-the-wheel, quizzes, polls, etc
Early stage startup? These tools might help you
Better emails. less work.
super growth.