Best Objectives And Key Results Software in 2023
Are you looking for an Objectives And Key Results Software for your business? You have come to the right page. This guide will help you discover the best Objectives And Key Results Software of 2023 and along with a deep dive into their features, pricing, rating, etc.
What is Objectives And Key Results Software?
Objectives and Key Results (OKR) software helps businesses and teams set and track their goals. This software enables teams to define objectives, create measurable key results, and track progress against these metrics. OKR software helps teams to maintain focus, align their efforts, and stay accountable for their goals. With built-in tools for tracking progress and reporting on results, OKR software brings more transparency and clarity to goal-setting and performance management.
How Objectives And Key Results Software work or function?
Objectives and Key Results (OKR) software is a tool used to set, track, and measure individual and organizational goals. The software allows individuals and teams to break down larger objectives into smaller, measurable Key Results. OKR software also offers real-time progress tracking, which enables teams to identify early on if they are off target and quickly realign their goals. Additionally, OKR software can provide valuable insights into team performance, enabling leaders to make data-driven decisions based on objective results.
Benefits of Objectives And Key Results Software?
Objectives and key results (OKR) software enables organizations to set and track measurable goals aligned with the overall business strategy.
It facilitates the creation of an agile and collaborative work environment, where employees can focus on achieving meaningful objectives and receive timely feedback.
By using OKR software, organizations can streamline their goal-setting process, promote accountability, and improve communication across teams. This ultimately leads to increased productivity, higher employee engagement, and better business outcomes.
How we curated this list
We conducted extensive research to identify a wide range of software options within each category. This involved exploring online resources, industry publications, software directories, and user reviews. Please note that the pricing and features mentioned here are subject to change. We recommend you to visit the product website for the latest information before making a decision. Product Description
Leading OKR & Performance Management Platform for enterprises. Peoplebox is trusted by 500+ companies like Disney, Razorpay, Veriff & Postman.
Pros and Cons
Peoplebox provides a single source of truth for tracking all strategic goals and initiatives in one place through their OKR software.
The platform offers automated custom dashboards, charts, KPIs, Action Items, and Narratives to improve the visibility of strategic priorities.
Peoplebox has seamless data integrations, 50+ ready-to-use integrations across Databases, SaaS Applications, HRMS, and Communication platforms, making it effortless to connect any source and automate tracking goals, performance, and engagement.
The price of the Peoplebox platform is not mentioned and may not be affordable for small and medium-sized companies.
As with any software, there may be technical difficulties that require support from the Peoplebox team, which may impact productivity and performance if not resolved quickly.
Some users may not be comfortable with the use of anonymous messaging, which is a feature offered by Peoplebox.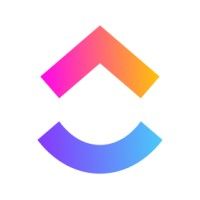 Product Description
Our mission is to make the world more productive. To do this, we built one app to replace them all - Tasks, Docs, Goals, and Chat.
Pros and Cons
ClickUp offers a wide range of features to enhance productivity, including tasks, docs, goals, whiteboards, dashboards, and chat.
ClickUp provides users with customizable templates, apps, integrations, views, and hierarchy options to streamline project preparation and execution.
ClickUp caters to different industries and use cases, such as software development, marketing, operations, engineering, design, and human resources.
ClickUp's abundance of features may be overwhelming for some users, especially those who prefer a simpler interface.
ClickUp's pricing model may not be affordable for small businesses or individuals, as the advanced features are only available in the paid plans.
ClickUp's real-time support is only available for the Unlimited Plan and Workspaces, which can be a limitation for users on lower plans who need immediate assistance.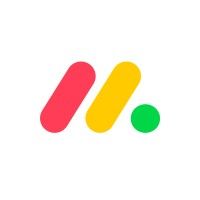 Product Description
monday.com Work OS is an open platform where anyone can create the tools they need to run every aspect of their work.
Pros and Cons
Customization - monday.com allows you to tailor your workflow to fit your team's specific needs and preferences.
Centralization - You can centralize all your work, processes, tools, and files into one Work OS and maintain one source of truth across your organization.
Collaboration - The platform enables teams to collaborate effectively organization-wide to get a clear picture of all your work.
Learning curve - It may take some time to get familiar with all the features and functions of the platform.
Price - The pricing may not be suitable for smaller businesses or non-profits.
Integration limitations - While you can integrate monday.com with many popular tools, some lesser-known apps or software may not be compatible.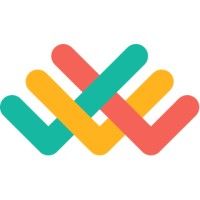 Product Description
Lattice is the people success platform that empowers people leaders to build engaged, high-performing teams, inspire winning cultures, and make strategic, data-driven business decisions.
Pros and Cons
Lattice offers a unified solution for performance management, employee engagement, and career development.
The platform provides tools for continuous performance management, including reviews, updates, feedback, and praise.
Lattice offers integrations with popular software and provides analytics for data-driven HR decisions.
The pricing of Lattice may be high for small businesses.
The platform may require some training before customers can use it effectively.
Lattice may offer more comprehensive features for larger enterprises, making it less suitable for smaller companies.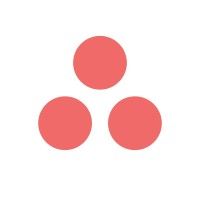 Product Description
Work anytime, anywhere with Asana. Keep remote and distributed teams, and your entire organization, focused on their goals, projects, and tasks with Asana.
Pros and Cons
Flexible and easy for all teams to use, making coordination and collaboration efficient.
Offers multiple features such as automated processes, Gantt chart builder, and real-time reporting, making managing complex projects easier.
Integrates with over 200 apps, allowing users to communicate, collaborate, and coordinate work from one platform.
The premium plan is required for effectively planning and managing team projects, which may not be affordable for all organizations.
The workload feature may not be accurate for remote teams, as it only tracks the work team members have across projects and not their overall workload.
Asana may not be suitable for small organizations with a limited number of team members and simple workflow requirements.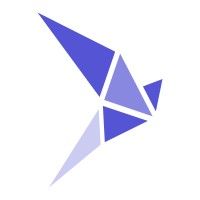 Product Description
Leapsome is an all-in-one platform for People Enablement. OKRs, Performance Reviews, Engagement Surveys, Learning, and more. Request a demo today.
Pros and Cons
Leapsome offers a single platform for performance management, employee engagement, OKRs, and learning, which is deeply integrated with existing tools.
The platform provides tools for driving engagement, checking on team well-being, and supporting talent growth.
Leapsome has a high customer satisfaction rate and positive user reviews indicating the platform is user-friendly and intuitive.
There is no information on pricing available, which may make it difficult to assess if it is a cost-effective solution.
It is unclear if the Leapsome platform is suitable for small businesses or startups, as most of the customer stories and success stories are focused on larger companies with hundreds of employees.
The number of features and tools provided by Leapsome may be overwhelming for some users, particularly those who only need specific functionalities for their organization.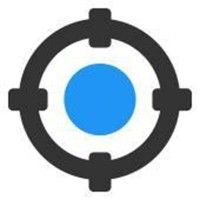 Product Description
Profit.co is a complete and most intuitive OKR software solution designed to help you define OKRs at every level of your organization.
Pros and Cons
Multiple products for different organizational needs such as OKR Management, Performance Management, Task Management, and Employee Engagement.
Offers integration with a variety of popular apps like Jira, Slack, and G Suite.
Offers OKR coaching and certification for different levels of expertise.
Pricing details are not mentioned.
It is not clear if there are any limitations for the free 5 user plan.
No information is provided about the system's compatibility with different devices and operating systems.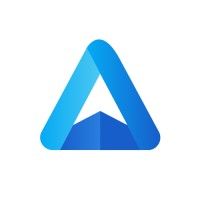 Product Description
One software for Strategy, OKRs, KPIs, 1:1s, Performance review, Feedback, and More! Perdoo is ranked #1 on G2 & Capterra. Start for free.
Pros and Cons
Consolidation of strategy, goals, and people in one place for more impactful meetings and feedback.
Superior goal management features for effective tracking of OKRs and KPIs and driving growth.
Industry-leading services and consulting resources to maximize the value of strategy, goals, and people management.
Pricing not clearly mentioned or transparent.
No mention of customization options for individual organization's needs.
Limited information on security and data privacy measures taken by the product.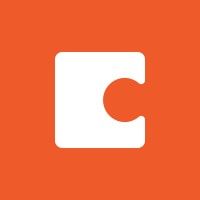 Product Description
Coda brings all your words, data, and teamwork into one powerful doc. Cut your team's SaaS spend by consolidating with Coda.
Pros and Cons
Consolidate your tool stack Coda claims to be able to create a more integrated and efficient workspace for a team. Coda will supposedly allow you to create custom solutions specific to your needs, so you won't need different tools for every task.
Save money with our pricing model Coda states that they use a pricing model that is based on the number of users who actually create content, not just those who have access. This can supposedly save your business money.
Connects to thousands of apps and counting Coda is compatible with many other software products, so you can easily integrate it into your workflow.
Requires learning a new tool Even though Coda promises to be customizable and intuitive, there is still a learning curve associated with new software. It may take time to set up and fully understand all its functionalities.
Limited customizability While Coda claims to offer a great deal of customization options, not every aspect of the software can be altered. This could limit the potential for some teams who may require specific functionality which does not exist in Coda.
Dependence on internet connection As an online software, Coda requires a stable and fast internet connection to work reliably. This could potentially be a bottleneck for teams with poor internet connections, or those that require off-site access.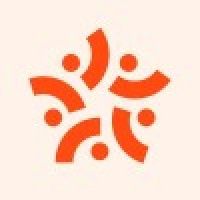 Product Description
15Five gives HR teams a complete solution to deliver high employee performance, engagement, and retention while improving manager effectiveness.
Pros and Cons
The product offers engagement surveys and feedback tools, which can help companies focus on what matters.
Their performance reviews and measurement inspire growth in employees.
They offer a blended learning solution designed to upskill managers at all levels.
No mention of pricing or affordability, which could be a concern for smaller businesses.
Limited information about specific features of each product offering.
It is unclear if this product is customizable to fit the unique needs of different organizations.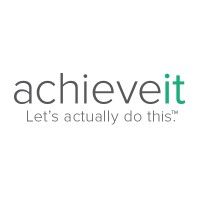 Product Description
AchieveIt's strategic planning, performance management & business development software gives visibility & accountability for business plan goals & objectives.
Pros and Cons
AchieveIt offers automated progress updates which saves time and eliminates the need for manual follow-ups.
It provides custom dashboards and visualizations to deliver the right insights to the right people, making it easier to understand progress and alignment.
With AchieveIt, organizations can structure and create plans that fit their unique information, aligning plans and processes across the organization in the process.
The pricing for AchieveIt is not mentioned in the passage, so it is unclear how affordable it is.
It may take some time to learn how to use AchieveIt effectively, especially for organizations that are not accustomed to using strategic planning and execution software.
AchieveIt may not be suitable for small organizations or those without complex planning needs, as it may not be cost-effective or necessary.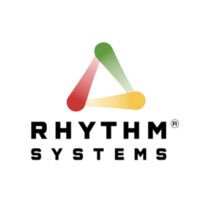 Product Description
Keep your team focused, aligned, and accountable to reach business goals with Rhythm Systems, a cloud-based strategic business planning software platform.
Pros and Cons
Rhythm software helps to align teams to strategic plans and goals, facilitating a cohesive and efficient execution of growth plans.

The software includes a range of training and support options, including onboarding, adoption, and weekly meeting coaching, to help businesses create a high-performance culture.

Users can benefit from a comprehensive range of solutions, including alignment and accountability, strategy building and execution, annual planning, and high-performance culture, to meet their specific business challenges.
The software may not be suitable for small businesses or startups with limited resources as it may be relatively expensive for their budget.

The software may require a learning curve for teams that are not used to working with comprehensive software tools, and the onboarding process may be time-consuming.

While the software promises to create a culture of great execution, it may not necessarily help businesses overcome cultural or leadership issues that could negatively impact execution. Product Description
Quantive Results - a revolutionary strategy execution platform that provides businesses with unparalleled agility and a lasting competitive edge. Equipping business leaders with the power to execute on their strategies quickly and confidently, this flexible and scalable solution is designed to deliver exceptional results.
Pros and Cons
Helps businesses identify areas for growth and improvement through data analysis.
Provides actionable insights to improve sales and marketing strategies.
Offers personalized consulting services to help businesses implement changes and achieve their goals.
May be expensive for small businesses or startups.
Takes time to fully analyze and implement changes, so results may not be immediate.
Relies heavily on data, which may not always tell the full story or account for external factors.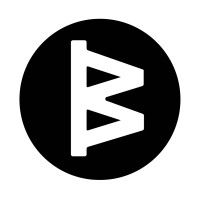 Product Description
WorkBoard enables organizations to execute strategy faster and energize teams by aligning OKRs, simplifying MBRs, focusing weeklies, and learning from analytics.
Pros and Cons
WorkBoard seamlessly connects long-range strategy with near-term objectives and key results.
Provides expert services and training to help organizations accelerate success with outcome Mindset Method™.
WorkBoard is the enterprise standard for OKRs and strategy execution.
There is no information provided about the pricing or any costs associated with WorkBoard.
It is not clear how easy or difficult it would be to integrate WorkBoard with other existing tools or systems.
WorkBoard may not be suitable for smaller organizations, as it appears to be geared toward larger enterprises. Product Description
Betterworks closes the loop between people, strategy, and results, enabling organizations to align even their most sprawling, dynamic teams.
Pros and Cons
Modern Performance Management: Betterworks offers a modern performance management solution that can improve employee engagement and manager efficiency, leading to better overall business impact.
Goal Setting and Feedback: The system includes goal setting and real-time feedback which can make employees feel more valued and set up for success.
Industry Leaders: Betterworks has been trusted by industry leaders worldwide, indicating that the product can be effective in improving performance.
Cost: There is no information provided about the cost of Betterworks, which may be a concern for companies looking for an affordable solution.
Limited Information: The product overview only offers a brief summary of Betterwork's features, which may not provide enough detail for a company to make an informed decision.
Security: While Betterworks API and integrations offer improved security, no specific information is provided about the platform's security measures, which may be a concern for some companies.
Missing a tool?
List it here

->
Frequently asked
questions
Different businesses have different needs and goals. Therefore, the best OKR software could vary based on these factors. Some popular options include Ally, Koan, and Profit.co. Evaluate features, pricing, scalability, and integration capabilities to find the software that aligns with your business requirements.
OKR software provides benefits such as alignment of goals and objectives, increased focus, accountability, real-time progress monitoring, and data-driven decision-making. It helps organizations achieve better results by setting clear goals, tracking progress, identifying areas for improvement, and ensuring everyone is on the same page.
The common use of OKR software is to set, track, and manage objectives and key results (OKRs) for achieving organizational goals. It helps businesses align their teams to work towards common objectives, track progress, prioritize tasks, and improve performance. It also provides features for cascading goals, collaboration, real-time feedback, and performance analysis to drive continuous improvement.
When choosing OKR software, consider features like goal setting and tracking, progress visualization, team collaboration, performance analysis, customizable reporting, automation, data security, and customer support. These features will help you effectively set, manage, and achieve your objectives and key results.
OKR software is used in various industries, including technology, finance, healthcare, and more. It is a powerful tool that helps businesses set and track their goals and key results, improving performance, and achieving success.
The cost of OKR software varies depending on the provider, features, and number of users. Prices can range from free to $20 per user/month to $80 per user/month or more. It's important to research and consider the needs of your organization before selecting a provider.
Yes, there are free OKR software tools available. Some popular options include Weekdone, Gtmhub, and Perdoo. These free plans often have limitations on features and users. However, they can be a good starting point for small businesses or those with basic OKR needs.
OKR software is typically designed to be user-friendly, but advanced features may require some technical knowledge or assistance. Basic computer skills and an understanding of OKR methodology should be enough to get started.
How to use this page to find the right software
Identify your needs and requirements from the software. Consider factors like functionality, features, platform compatibility, budget, and any specific industry or personal preferences.
Based on your needs, prioritize the features or functionalities that are essential for your software.
Explore the website link of each software to gather more detailed information about it.
Revolutionize productivity and planning with interactivity
⚡ Involve customers in the planning process with interactive surveys
✉️ Improve productivity by inserting forms in emails
🤝 Allow your network to book a meeting with you inside the email
Early stage startup? These tools might help you
Better emails. less work.
super growth.