Best Project And Portfolio Management Software in 2023
Are you looking for a Project And Portfolio Management Software for your business? You have come to the right page. This guide will help you discover the best Project And Portfolio Management Software of 2023 and along with a deep dive into their features, pricing, rating, etc.
What is Project And Portfolio Management Software?
Project and portfolio management software helps organizations manage multiple projects and resources efficiently. It provides a centralized platform for managers to plan, track, and control projects from a single dashboard. With features like real-time data tracking, task prioritization, and resource allocation, this software enables teams to deliver projects on time, within budget, and with minimum resource allocation. Additionally, it offers in-depth analytics and reporting capabilities to improve decision-making and optimize workflows.
How Project And Portfolio Management Software work or function?
Project and portfolio management software facilitates project planning, tracking, and reporting through a centralized platform, allowing teams to collaborate in real-time. It automates repetitive tasks, ensures compliance with industry regulations, and provides customizable dashboards for easier project monitoring. With its holistic approach to project management, PPM software helps organizations measure their project success, improve resource allocation, and make informed data-driven decisions.
Benefits of Project And Portfolio Management Software?
Project and portfolio management software helps organizations to streamline their projects, tasks, and resources in a structured way. This software offers numerous benefits which include:
Improved project planning and execution.
Simplified collaboration among team members.
Enhanced communication across all levels of the organization.
Real-time insights into project status and progress.
Better alignment of resources with business objectives.
Enhanced visibility into the company's overall project portfolio.
Greater control over project budgets and resource allocations.
With the help of project and portfolio management software, organizations can effectively manage their projects and resources, which translates into increased efficiency, productivity, and profitability.
How we curated this list
We conducted extensive research to identify a wide range of software options within each category. This involved exploring online resources, industry publications, software directories, and user reviews. Please note that the pricing and features mentioned here are subject to change. We recommend you to visit the product website for the latest information before making a decision.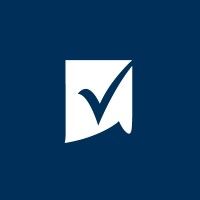 Product Description
Smartsheet enables teams to manage projects, automate processes & scale programs in one powerful platform. Maintain visibility & keep distributed teams connected.
Pros and Cons
Smartsheet offers a variety of capabilities for team collaboration, workflow automation, and content management in different industries such as construction, healthcare, and financial services.
The platform offers integrations with several popular tools like Microsoft Teams and Slack, making it easier to share information across platforms and work more efficiently.
Smartsheet offers governance and administration features that allow for the management of global controls and settings, making it easier to ensure compliance and manage risk.
Pricing information for Smartsheet is not readily available on the website, so it could be difficult for potential users to determine if it fits their budget.
While Smartsheet offers a variety of capabilities for workflow automation, some users may find it limited compared to more advanced workflow automation tools.
Smartsheet may require some training and onboarding for team members to fully utilize the platform's capabilities, which could be time-consuming and costly for organizations.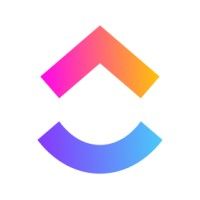 Product Description
Our mission is to make the world more productive. To do this, we built one app to replace them all - Tasks, Docs, Goals, and Chat.
Pros and Cons
Offers a variety of features like tasks, docs, whiteboards, dashboards, chat, and more.
Provides customizable templates, views, and automation options to save time and improve efficiency.
Supports multiple use cases like project management, remote work, CRM, enterprise, startup, and non-profit.
Pricing details are not easily visible on the website.
The product may have a steep learning curve for beginners.
The platform could be overwhelming for small teams or individuals who don't need all the features.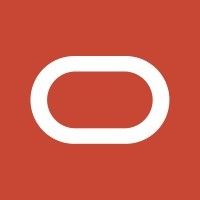 Product Description
Oracle offers a comprehensive and fully integrated stack of cloud applications and cloud platform services.
Pros and Cons
Provides a comprehensive construction management platform for project planning, delivery, and operations.
Offers automated construction payment management that streamlines invoicing, compliance, lien waiver, and payment processes.
Predictive intelligence empowers teams with actionable insights to support decision-making and continuous improvement.
No information is provided about the pricing of this product.
The product seems to be targeted towards large construction companies and may not be affordable for small businesses.
The website does not include any customer reviews or testimonials, making it difficult to assess the product's effectiveness.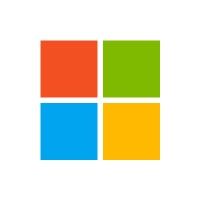 #4
Microsoft Project & Portfolio Management
Product Description
Pros and Cons
Microsoft 365 offers a variety of apps and services for productivity and online safety.
Surface devices offer flexibility and performance, with the Surface Pro 9 having a current discount.
Xbox offers a wide range of games and consoles, including upcoming releases like Diablo IV.
Prices for Microsoft products and devices can be high, especially for businesses.
Not all Microsoft apps and services are available for free, requiring a subscription or purchase.
The announcement for the new AI features in Bing and Edge is vague and may not offer significant improvements.
Product Description
Scoro is an award-winning work management software which enables collaborative teams to work more efficiently and make decisions based on actionable data.
Pros and Cons
Scoro offers more than 100 features to empower teams, making it a comprehensive solution for project management, sales, productivity, and profitability tracking.

Scoro integrates with over 1000 other tools that users know and love, including QuickBooks, Jira, Google Drive, and HubSpot, among others, streamlining work processes and enabling a more efficient workflow.

Scoro provides an end-to-end work management software that makes it easy to collaborate and work on different projects from anywhere and at any time, thus accommodating the needs of remote team members.
The pricing for Scoro is not clearly stated on the website, which may make it difficult for users to compare it to other similar products in the market.

Scoro may be too complex for small businesses or startups that require easy-to-use and intuitive management tools.

Some users may not find all the features and integrations useful for their businesses, thus making it hard to justify the cost compared to other project management solutions that offer similar functionalities.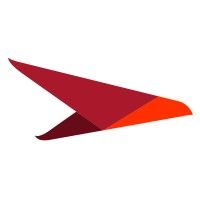 Product Description
See how Planview PPM Pro (formerly Innotas) enables PMOs to focus resources on the work that delivers the most value.
Pros and Cons
Planview PPM Pro provides a centralized project portfolio that helps to achieve visibility into projects and resources, enabling governance, and improved execution across the organization.
The software helps prioritize work to align with the business and create more value, thus achieving strategic alignment with company goals.
Planview PPM Pro allows real-time analytics and visualization of resource constraints, enabling effective what-if scenario planning.
There is no information on the pricing of Planview PPM Pro, limiting the ability to determine whether the product is affordable.
The product is aimed at emerging PMOs, which may not be suitable for established organizations that have sophisticated project management systems in place.
The lack of information on customer support and training resources reduces confidence in the ability to get the most out of the product.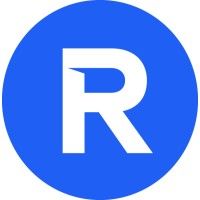 Product Description
Replicon's Free Time Tracking Software provides an all-in-one solution for Project Time Tracking, Time Attendance & Professional Services Automation. Know more!
Pros and Cons
The platform offers a suite of products that can help align projects, skills, and time to increase productivity and profitability.
The platform offers AI-powered time tracking, which eliminates the need for manual time tracking and improves accuracy.
The platform offers global compliance as a service, making it easier for businesses to manage compliance with labor laws and regulations in different locations.
The platform may be expensive for small businesses with limited budgets.
The platform may have a steep learning curve, making it challenging for users who are new to productivity and time management tools.
The platform may not offer enough customization options to meet the specific needs of certain industries or use cases.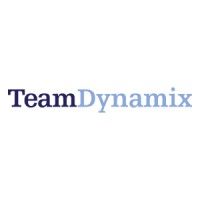 #8
TeamDynamix IT Service Management
Product Description
TeamDynamix is an award-winning SaaS Cloud solution that brings ITSM, ESM & Project Portfolio Management (PPM) together with iPaaS.
Pros and Cons
TeamDynamix offers a unified no-code platform that can be leveraged in IT, HR, Marketing, Facilities, and more.
It provides a range of services including ITSM Incident Management, IT Asset Management, Knowledge Base, and Project Management, among others.
TeamDynamix was recognized as an 'Honorable Mention' in the 2022 Gartner® Magic Quadrant™ for IT Service Management (ITSM).
The pricing information is not readily available on the website.
It may not be suitable for businesses that require highly customized integrations.
Some users may find the platform overwhelming and difficult to navigate initially.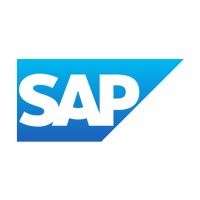 Product Description
Get software and technology solutions from SAP, the leader in business applications. Run simple with the best in cloud, analytics, mobile and IT solutions.
Pros and Cons
Offers SAP solutions to run an intelligent enterprise, delivering exceptional experiences and staying resilient in times of change.
Provides free trials for best-selling SAP software before purchasing to select the right solution for business needs, resources, and budget.
Offers a community to engage with peers and experts from SAP.
The given passage is not about any specific product, making it hard to identify the pros and cons of a product.
There is no information about the costs of SAP solutions and software, making it difficult to judge its affordability.
The contact link seems to be broken, and the page cannot be found, which may lead to frustration and discontent among users.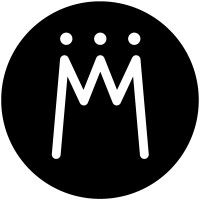 Product Description
Meisterplan is portfolio-level resource management software to coordinate people across teams and initiatives no matter how you work.
Pros and Cons
Realistic resource management helps to make plans based on actual capacity, preventing overburdening of employees.
The flexible portfolio management feature allows for comprehensive planning of multiple projects and priorities.
The software offers a variety of integrations, connectors, and APIs to easily import and export data from other tools.
The pricing structure and professional services may not be feasible for smaller companies with limited budgets.
While the software has a variety of features, the user interface may not be the most intuitive for beginners.
The product is tailored to project and portfolio management and may not offer solutions for other business needs.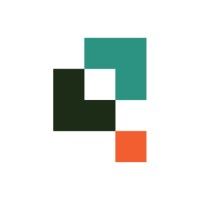 Product Description
Empower your teams to solve unique problems with a flexible no-code platform. Try Quickbase free today!
Pros and Cons
Quickbase offers a variety of solutions for different industries and business needs, making it a versatile platform.
Its no-code platform allows users to easily create, connect, and customize applications without technical expertise.
Quickbase provides tailor-made pricing and enablement services to suit individual business requirements.
Quickbase may not be affordable for small businesses and startups due to its tailored pricing.
Users may experience a learning curve to understand and effectively use the no-code platform to create applications.
Some users may prefer more traditional project management tools over Quickbase's collaborative work management approach. Product Description
Apptio Targetprocess empowers businesses to adopt and scale agile across the enterprise using SAFe, LeSS, or your own framework to achieve enterprise agility.
Pros and Cons
The product offers solutions for various financial management needs such as cost transparency, cloud financial management, and enterprise agile planning.
It provides a range of products such as Cloudability, Targetprocess, and Datalink to cater to diverse needs.
The product emphasizes on customer support such as providing education services, user groups, and webinars.
The passage lacks a clear explanation of how each product works and its specific benefits.
It does not disclose the pricing of the products, making it difficult for potential customers to determine affordability.
The passage focuses more on the company's features and services, making it less informative about the product. #13
Kantata Cloud for Professional Services (formerly Mavenlink + Kimble)
Product Description
Pros and Cons
Offers a comprehensive suite of services to manage complex projects and resources.
Advanced analytics and reporting capabilities for data-driven decision-making.
Integrates seamlessly with third-party tools like Salesforce, Microsoft Teams, and QuickBooks.
Steep learning curve for non-technical users.
Expensive pricing plans for small businesses.
Limited customization options for the user interface. Product Description
WorkOtter is your Cloud Based Project Management Platform. A Top Rated Enterprise Project Management Solution and #1PPM According to Gartner SA
Pros and Cons
WorkOtter offers resource management tools that help balance priorities for maximum output, which helps organizations get more work done with the resources they have.
It provides enterprise-grade business intelligence for What-If scenario planning, which helps high-performing businesses answer important questions.
WorkOtter is easy-to-use, lightweight, and actually enjoyable, which eliminates work chaos by standardizing core processes without the typical heavy and confusing project portfolio management (PPM) processes that users dread.
WorkOtter may not integrate well with all existing systems, which could potentially lead to siloed tools and inefficiencies.
The software's low price and fast implementation may come at the expense of more advanced features and functionalities offered by more expensive PPM solutions.
While WorkOtter claims to offer visual dashboards that make PMOs look brilliant, it may not work for all organizations, and some businesses may prefer more customizable dashboards. Product Description
LiquidPlanner is the only project management solution that adapts to change & manages uncertainty to help teams plan, predict, and perform.
Pros and Cons
LiquidPlanner manages uncertainty and adapts to changes, providing teams with more confidence in their project management.
The predictive scheduling engine helps to control execution and risk in real-time, leading to more accurate forecasting.
The engine factors in all the complexity of projects and people's availability to model and help optimize performance, resulting in balanced workloads for the team.
LiquidPlanner may come at a higher price point than other project management solutions, making it less accessible for smaller teams or those with limited budgets.
The ranged-estimation system may create more work for managers who have to enter every individual task assignment to capture uncertainty, which could be seen as cumbersome and time-consuming.
While LiquidPlanner integrates time tracking, some team members may not want to track their time or prefer different methods of time management, leading to potential resistance or pushback.
Missing a tool?
List it here

->
Frequently asked
questions
The best project and portfolio management software varies depending on your organization's specific needs and goals. Some popular options include Asana, Trello, and Monday.com. Evaluate features such as task prioritization, collaboration tools, reporting, and pricing to find the software that aligns with your business requirements.
Project and portfolio management software offers benefits like centralized project management, real-time tracking of progress, resource allocation optimization, risk mitigation, timely decision-making, and streamlined communication. It helps organizations prioritize projects, reduce costs, deliver projects within budget and time constraints, and align projects with strategic goals.
The common use of project and portfolio management software is to help businesses plan, organize, and track their projects and resources. It enables teams to collaborate, allocate tasks, set deadlines, monitor progress, manage risks and budgets, and improve overall efficiency. It also provides portfolio-level insights, reporting, and analysis to align projects with strategic objectives and improve decision-making.
When choosing project and portfolio management software, consider features such as project tracking, resource management, budgeting, time tracking, collaboration tools, reporting, customization, integration with other tools, user interface, and customer support. These features will help you effectively manage your projects and portfolios.
Project and portfolio management software is widely used in industries such as construction, engineering, IT, healthcare, finance, and many others. This versatile tool helps businesses plan, execute, and manage their projects, allocate resources, track progress, and achieve their goals efficiently and effectively.
The cost of project and portfolio management software varies based on the features, provider, and scale of service required. It can range from free plans with limited features to monthly subscriptions that start at $10 to $500 or more depending on the level of service required.
Yes, there are free project and portfolio management software tools available. Some popular options include Trello, Asana, and ClickUp. These free plans often have limitations on features, number of projects, and team members. However, they can be a good starting point for small businesses or those with basic project management needs.
Project and portfolio management software generally require moderate to advanced technical expertise. These tools offer complex capabilities such as task scheduling, resource allocation, budget tracking and reports generation. Familiarity with project management terminologies and experience working with such systems is necessary to use these software efficiently. Adequate training and assistance from support resources are available to learn and make the most out of these tools.
How to use this page to find the right software
Identify your needs and requirements from the software. Consider factors like functionality, features, platform compatibility, budget, and any specific industry or personal preferences.
Based on your needs, prioritize the features or functionalities that are essential for your software.
Explore the website link of each software to gather more detailed information about it.
Revolutionize productivity and planning with interactivity
⚡ Involve customers in the planning process with interactive surveys
✉️ Improve productivity by inserting forms in emails
🤝 Allow your network to book a meeting with you inside the email
Early stage startup? These tools might help you
Better emails. less work.
super growth.