Best Accounting Software in 2023
Are you looking for an Accounting Software for your business? You have come to the right page. This guide will help you discover the best Accounting Software of 2023 and along with a deep dive into their features, pricing, rating, etc.
What is Accounting Software?
Accounting software is a type of computer application designed to aid businesses in managing financial transactions, invoicing, and other accounting-related tasks. These software programs streamline processes such as calculating taxes and generating customer reports, making it easier for businesses to understand their financial performance and make informed decisions. Additionally, accounting software can help reduce errors and save time by automating repetitive tasks, freeing up employees to focus on more strategic initiatives.
How Accounting Software work or function?
Most accounting software allows you to manage financial transactions, automate processes, and generate reports. It provides a centralized platform to track expenses, accounts payable and receivable, payroll, and taxation. With accounting software, users can manage their finances and forecast cash flow, analyze business performance, and make data-driven decisions. Easy to use interfaces and integrations with other business tools make accounting software a must-have for small businesses, startups, and enterprises alike.
Benefits of Accounting Software?
Benefits of accounting software:
Track finances and manage cash flow easily and accurately
Automate bookkeeping tasks like invoicing and bill payment
Generate financial reports to monitor business performance
Avoid manual errors and ensure data accuracy
Streamline tax compliance with automatic calculations and tax forms
Access financial data from anywhere with cloud-based accounting software
Save time and increase productivity by reducing manual data entry and paperwork.
How we curated this list
We conducted extensive research to identify a wide range of software options within each category. This involved exploring online resources, industry publications, software directories, and user reviews. Please note that the pricing and features mentioned here are subject to change. We recommend you to visit the product website for the latest information before making a decision.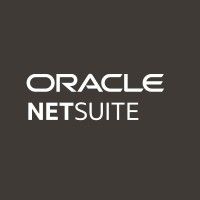 Product Description
NetSuite is the leading integrated cloud business software suite, including business accounting, ERP, CRM and ecommerce software.
Pros and Cons
NetSuite offers a wide range of products for businesses of all sizes, including ERP, CRM, and omnichannel commerce solutions.
The platform includes a suite of analytics and reporting tools, offering businesses the ability to gain insights into their operations and make informed decisions.
NetSuite offers global business management capabilities, including multi-currency support, multi-language support, and global accounting and consolidation tools.
The platform may be expensive for small businesses with limited budgets.
Some users have reported difficulty with the user interface and navigation within the platform.
NetSuite's customer support may not always meet users' needs and may not be as responsive as desired.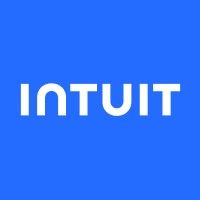 Product Description
QuickBooks Online is designed to help you manage your business finances with ease. Grow your business effortlessly with our all-in-one online business software.
Pros and Cons
QuickBooks offers a wide range of features and capabilities; from accounting to payroll management, time tracking, tax deductions, and more.
The software can fit the needs of different types of businesses and industries, and it offers plans that cater to small, mid-size, and new businesses.
QuickBooks has a mobile app that allows users to access their accounts and manage their business on the go
QuickBooks products can be expensive, especially for small businesses with a limited budget.
Some features, such as access to certain reports or multi-user access, may require additional fees.
QuickBooks products may have a steep learning curve for users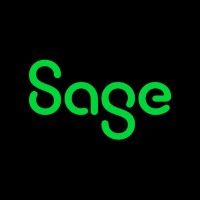 Product Description
Sage Intacct provides a flexible and scalable financial platform with deep accounting capabilities for businesses worldwide, offering a range of essential accounting features.
Pros and Cons
The product seems to have good security features in place as the user is denied access due to error code 1020.
The error message is detailed, providing specific information such as the error code, Ray ID, country, data center and timestamp.
The product is using Cloudflare for performance and security which suggests it is using good infrastructure and technology.
The user is unable to access the desired website, which could be frustrating and time-consuming.
It is unclear what caused the access denied error which could be confusing for users.
The error message does not provide any guidance or next steps for the user, leaving them to either try again or contact support.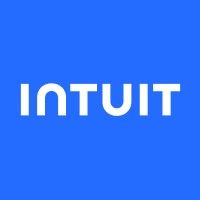 Product Description
Compare QuickBooks Desktop with QuickBooks Online to find the best solution for your business. Find the right QuickBooks product for your business.
Pros and Cons
QuickBooks offers a range of products to suit different business needs, including desktop and online options.
QuickBooks Online allows users to work from anywhere and on any device with internet connectivity.
QuickBooks Desktop Enterprise offers advanced features such as intercompany transactions, workflow automation, and 200+ apps.
QuickBooks products can be expensive, especially for small businesses with a limited budget.
Some features, such as access to certain reports or multi-user access, may require additional fees.
QuickBooks products may have a steep learning curve for users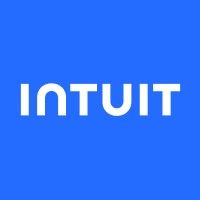 #5
QuickBooks Online Advanced
Product Description
QuickBooks Online Advanced is designed to help growing businesses with dedicated customer support, 5X more capacity, and the most productivity.
Pros and Cons
QuickBooks Online Advanced allows for virtually unlimited Chart of Account entries, which is especially useful for businesses with complex workflows and accounting needs.
Advanced offers customized reporting fields, allowing for businesses to track unique data.
With QuickBooks Priority Circle, customers can receive VIP services such as a dedicated account team, in-depth training, and 24/7 premium technical support.
The pricing can be quite steep, with the Advanced plan costing $200 per month.
Some users may find the software overwhelming, particularly those who are not experienced in accounting software or bookkeeping.
While the software boasts many features, not all are available on the mobile apps and mobile browser, potentially restricting some users' ability to work on-the-go.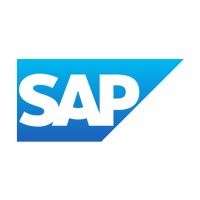 Product Description
Why choose on-premise SAP ERP? It's the proven, time-tested enterprise resource planning software shaped by the experience of nearly 50,000 customers.
Pros and Cons
SAP ERP integrates the core processes of running a company in a single system, providing a comprehensive solution for various departments such as finance, manufacturing, HR, supply chain, and procurement.
With built-in machine learning, digital assistants, and advanced analytics, SAP ERP offers continuous innovation and updates via the cloud, making it a scalable, maintenance-free, and user-friendly platform that supports flexible customization and adaptation to changing business needs.
SAP ERP solutions come in a comprehensive portfolio of leading ERP cloud systems and tools that fit the needs of both small businesses and large enterprises across industries. The company offers dedicated support teams that provide 24/7 assistance.
As an enterprise-level solution, SAP ERP can be costly and may require a high level of technical expertise to implement and maintain, which may be a barrier to adoption for smaller businesses with limited IT resources or budget.
The complexity of SAP ERP may create a learning curve for users who are accustomed to other platforms, requiring additional training resources and time.
As a cloud-based solution, SAP ERP may raise concerns about data protection and security threats. Organizations may need to dedicate additional resources to ensure that their data and systems are adequately secured and protected from potential hacks or breaches.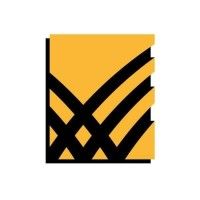 Product Description
BlackLine automates complex, manual, and repetitive accounting processes in a unified cloud that enables accounting and finance teams to move beyond the legacy record-to-report process.
Pros and Cons
The BlackLine product offers solutions for various financial tasks such as financial close management, account reconciliations, task management, transaction matching, journal entry, and financial reporting analytics.
The product is designed to increase accuracy, efficiency, and control over financial processes while reducing risks. It provides a centralized and secure workspace to perform period-end accounting activities and streamlines financial reporting.
BlackLine offers solutions for different industries such as banking, consumer products, energy, healthcare, manufacturing, retail, and technology.
The product may not be suitable for small businesses as it is designed for midsize and large organizations.
The pricing of the product may be high, making it less accessible to small organizations with limited budgets.
Some organizations may require customized solutions that are not available in the BlackLine product, making it difficult to meet their specific needs.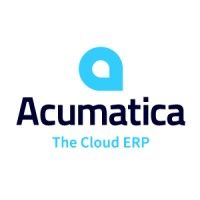 Product Description
Acumatica Cloud ERP provides the best business management solution for transforming your company to thrive in the new digital economy.
Pros and Cons
Acumatica offers an intuitive and award-winning user interface that is highly rated for customer satisfaction.
It provides a true Cloud ERP solution that simplifies automation across multiple workflows and provides consistent views of current accounts.
Acumatica offers a range of business and industry-specific solutions that can be easily tailored to meet the needs of growing companies.
There is no mention of the pricing, which may not be feasible for some small and medium-sized businesses.
The overwhelming amount of information on the website may be daunting for some potential buyers, making it difficult to determine the right product fit.
Acumatica does not appear to offer a mobile app, which may be a drawback for companies with a distributed workforce.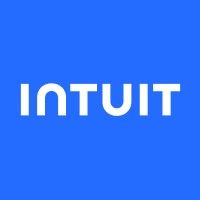 #9
QuickBooks Desktop Enterprise
Product Description
QuickBooks Enterprise provides an integrated accounting solution for all your business needs. Manage your business with our Enterprise accounting software.
Pros and Cons
QuickBooks Enterprise offers advanced inventory management features, allowing businesses to manage their inventory more efficiently.
Enterprise Diamond offers an all-in-one solution for more complex businesses with features like Assisted Payroll and QuickBooks Time Elite for employee time tracking, streamlining management for large and growing businesses.
QuickBooks Enterprise offers cloud access, allowing businesses to collaborate from anywhere, enhancing flexibility and productivity.
QuickBooks Enterprise is a relatively expensive accounting tool compared to other, more affordable options on the market.
Enterprise Diamond may have too many features that smaller businesses may not need, making it unnecessarily complex for their requirements.
The integration with over 200 apps may seem overwhelming to some users, and businesses may not need to use all of these integrations. Product Description
TallyPrime is an all-in-one integrated business management software to manage accounting, inventory, banking, payroll & various other processes.
Pros and Cons
TallyPrime allows for easy and efficient stock management, optimizing cash flow
The software's customisable reports feature enables businesses to gain insights and make informed decisions.
TallyPrime's Prevention, Detection and Correction mechanism ensures accurate books and easy tax compliance.
There are upfront costs to purchase and license the software.
Users may require training to learn how to fully utilize TallyPrime's features.
While TallyPrime offers mobile access to business reports, it may not be as convenient as a dedicated mobile app.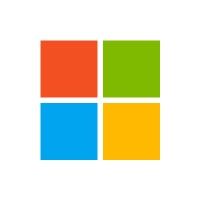 #11
Microsoft Dynamics 365 Business Central
Product Description
Streamline and grow your business with Dynamics 365 Business Central, a comprehensive business management solution for small and medium-sized businesses.
Pros and Cons
Microsoft 365 apps allow users to turn their ideas into reality and stay safer online and offline.
Surface Pro 9 offers the flexibility of a tablet and the performance of a laptop, making it a great option for those who need both.
Xbox Series X – Diablo IV Bundle offers the fastest, most powerful Xbox ever with the latest in the Diablo series, making it a great choice for gaming enthusiasts.
The prices of the products are not mentioned in the passage, making it difficult to determine if they are affordable.
While Microsoft 365 offers many features, it may not be suitable for those who prefer other software or operating systems.
The Surface Laptop Studio and other devices may not be suitable for those who do not require high performance or touchscreens. Product Description
The best cloud based small business accounting software. Send invoices, track time, manage receipts, expenses, and accept credit cards. Free 30-day trial.
Pros and Cons
Easy-to-use features for accounting and bookkeeping.
Positive user reviews and high ratings.
Integration with over 100 apps and strong customer support.
Limited information provided.
Unclear regional availability.
Lack of pricing transparency. Product Description
Organize & manage your business with the #1 rated solution. Fast & easy setup. Sign up for a free trial to join 7 million businesses already using QuickBooks.
Pros and Cons
QuickBooks offers a variety of plans for businesses of different sizes and industries.
The product offers features to manage accounting, bookkeeping, payroll, time tracking, and expenses in one place.
QuickBooks offers a free trial and a Memorial Day sale of 70% off for the first three months.
Some features are only available in specific plans, which can be confusing for businesses to choose the right plan.
QuickBooks may not Product Description
Xero online accounting software for your business connects you to your bank, accountant, bookkeeper, and other business apps. Start a free trial today.
Pros and Cons
Xero offers a 30-day free trial of all their features, which can be a great way for small business owners to test it out before they commit to a plan.
The software includes a mobile app, making it easy to track business finances on the go.
Xero integrates with a variety of banks, payment processors, and other tools, making it a flexible and customizable option for a wide range of businesses.
Xero's plans can be expensive for small businesses, particularly the Established plan which costs $70 USD per month.
Some users may find the user interface and navigation a bit confusing.
There have been occasional complaints about glitches or issues with the software, though these are not common.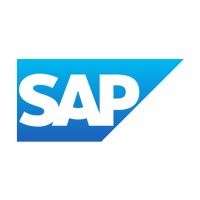 Product Description
Gain greater control over your small business with the SAP Business One application. Streamline processes by using ERP software designed to grow with you.
Pros and Cons
SAP Business One is a single and affordable ERP solution designed to cater to all the needs of a small business.
With SAP Business One, businesses can gain greater control over their operations, streamline key processes, and make data-driven decisions based on real-time information.
SAP Business One provides flexibility in terms of deployment - it can be deployed either on-premise or in the cloud, making it accessible from anywhere using any mobile device.
SAP Business One is designed specifically for small and midsize companies, thus it may not be suitable for larger organizations.
Customization and extension of SAP Business One may require additional resources and technical expertise, leading to extra costs.
SAP Business One may not be a suitable solution for businesses with complex operational requirements, as its functionalities and features may not be robust enough to cater to all complex needs.
Missing a tool?
List it here

->
Frequently asked
questions
The best accounting software varies depending on your specific needs and goals. Popular options include QuickBooks, Xero, and FreshBooks. Evaluate features, pricing, scalability, and integration capabilities to find software that aligns with your business requirements.
Accounting software provides various advantages like accurate financial statements, streamlined bookkeeping, simplification of tax compliance, automation of recurring tasks, easy invoicing and payment processes, cost management, efficient inventory tracking, and enhanced data security. It helps businesses manage their finances effectively and make informed decisions.
The common use of accounting software is to manage financial transactions such as invoicing, payments, expenses, and payroll. It helps businesses to track their income and expenses, generate financial statements, produce reports, and comply with tax requirements. It also provides features for inventory management, budgeting, and cash flow forecasting to improve financial decision-making.
When selecting accounting software, consider features such as invoicing, expense tracking, inventory management, bank reconciliation, financial reporting, scalability, security, user permissions, and customer support. These features will enable you to manage your finances efficiently and effectively.
Accounting software is used across various industries, including finance, accounting firms, retail, healthcare, hospitality, government, real estate, and more. It is a versatile tool that helps businesses of all sizes and sectors to effectively manage their financial transactions, bookkeeping, and payroll.
The cost of accounting software varies depending on the type of software, number of users, and features required. Prices can range from free open-source options to enterprise-level systems costing thousands of dollars per year.
Yes, there are free accounting software tools available. Some popular options include Wave, GnuCash, and ZipBooks. These free plans often have limitations on features and user numbers, but they can be a good starting point for small businesses or individuals with basic accounting needs.
Accounting software generally requires a moderate level of technical expertise. While many platforms offer user-friendly interfaces, bookkeeping knowledge is necessary for proper setup and use. Advanced financial features may also require technical expertise or assistance from support resources.
How to use this page to find the right software
Identify your needs and requirements from the software. Consider factors like functionality, features, platform compatibility, budget, and any specific industry or personal preferences.
Based on your needs, prioritize the features or functionalities that are essential for your software.
Explore the website link of each software to gather more detailed information about it.
Empower your startup's growth trajectory with interactive emails
✉️ Set up and start email marketing in a few hours today
🤝 Boost sales with meeting/demo bookings inside the email
🔑 Set up your password reset and other transactional emails in minutes
Early stage startup? These tools might help you
Better emails. less work.
super growth.