Best Address Verification Software in 2023
Are you looking for an Address Verification Software for your business? You have come to the right page. This guide will help you discover the best Address Verification Software of 2023 and along with a deep dive into their features, pricing, rating, etc.
What is Address Verification Software?
Address verification software is an essential tool for businesses that rely on accurate data. It ensures that addresses entered by users are complete, correct, and standardized. This software can reduce shipping errors, improve customer satisfaction, and save time and money by reducing returned packages or undeliverable mail. With address verification software, businesses can maintain accurate data and make smarter decisions about shipping, marketing, and customer service.
How Address Verification Software work or function?
Address verification software works by comparing the address provided by the customer to an authoritative database, such as the USPS or the National Change of Address registry. The software checks for correct formatting and completeness, as well as checking against known errors and common misspellings. By verifying the address, businesses can reduce the risk of undeliverable mail, reduce fraud, and improve overall efficiency.
Benefits of Address Verification Software?
Address verification software can ensure accurate and up-to-date customer address data, resulting in improved delivery rates, customer service, and overall operational efficiency.
It can aid in fraud prevention by checking for inconsistencies and verifying address validity.
The software can also save time and resources by automating the manual process of address verification.
Overall, implementing address verification software can result in cost savings, improved customer satisfaction, and reduced risk of fraud.
How we curated this list
We conducted extensive research to identify a wide range of software options within each category. This involved exploring online resources, industry publications, software directories, and user reviews. Please note that the pricing and features mentioned here are subject to change. We recommend you to visit the product website for the latest information before making a decision.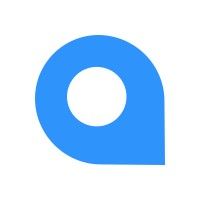 Product Description
Address Verification for USPS & International Addresses. Try our easy-to-use APIs, list processing tools and more.
Pros and Cons
Smarty offers a variety of address verification tools, including APIs, list processing tools, and single and bulk address verification.
The service guarantees data security with 24-hour monitoring, encryption, and hashed data.
Smarty provides hyper-accurate geocoding at blazing speeds for a fixed price.
The pricing model is not stated, so it may not be suitable for all businesses.
The service is designed for USPS and international address verification only, so it may not be useful for businesses with specific address needs.
Although the documentation is comprehensive, it may take some time for users to become familiar with the service and its functionality.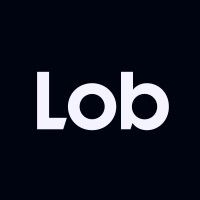 Product Description
Lob, the only automated direct mail platform that transforms your direct mail into intelligent mail that is scalable, personalized, and measurable. Book a demo!
Pros and Cons
Get USPS-verified addresses for more efficient mail delivery
Build highly targeted audiences for more effective marketing campaigns
Reduce environmental impact with carbon-neutral direct mail
The platform may not be user-friendly for those who are not tech-savvy
It may be more expensive than traditional direct mail options
The print delivery network may have limitations in certain areas.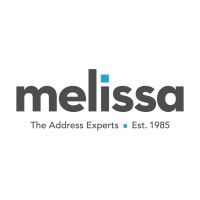 Product Description
Our Clean Suite for Salesforce & Microsoft Dynamics CRM will easily keep all your global People Data. Learn more here!
Pros and Cons
The Clean Suite for Salesforce & Microsoft Dynamics CRM keeps all your global People Data – name, address, phone, & email accurate & up-to-date.
With clean data, it helps to keep the contacts clean & up-to-date for improved sales follow up, & marketing initiatives.
Melissa's Clean Suite for Salesforce & Dynamics CRM provides real-time, point of entry data cleansing or batch processing to protect the quality of your customer data.
The passage does not provide information on the pricing of the products and services offered by Melissa.
The passage mentions "multi-sourced global datasets", but it is unclear what sources are being used and what levels of accuracy can be expected.
The passage seems to be heavily focused on the features and capabilities of the product, but it does not provide information on how easy it is to use or how effective it is in resolving data quality issues.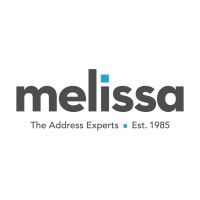 #4
Melissa Data Quality Suite
Product Description
Melissa helps companies to harness Big Data, legacy data, and people data (names, addresses, phone numbers, and emails).
Pros and Cons
Melissa offers a host of solutions for full spectrum data quality, including data verification tools, identity verification, e-commerce, and mailing.
The company has global coverage and provides reference data for 240+ countries, certified postal services, and secure & compliant services.
Melissa has over 10,000 satisfied customers and 35 years of data quality expertise.
There is no information provided about pricing for Melissa's products and services.
It is unclear if Melissa offers customized solutions for specific industries or businesses.
The information is very technical and may not be easily comprehensible for the average customer or business owner.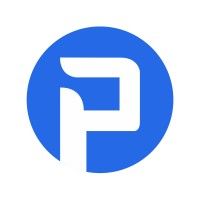 #5
PostGrid Address Verification
Product Description
Address verification to Autocomplete, Verify, Validate, Standardize address for better deliverability, up-to-date records, and reduced return mail.
Pros and Cons
PostGrid offers address verification services that can standardize, validate, and verify addresses according to local postal standards, ensuring better deliverability and up-to-date records.
The service is scalable and easy to integrate with existing systems, including zero-code integration with Zapier.
PostGrid provides accurate address matching and ensures delivery success, with USPS and Canada Post-certified services.
There is a cost associated with PostGrid's address verification services, which may be a deterrent for some businesses with smaller budgets.
Some users may find the API documentation and integration process to be complex and require technical expertise.
PostGrid's address verification API does not provide information on residents or identifiable information that is behind the address.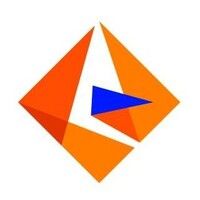 #6
Informatica Cloud Data Quality
Product Description
Informatica is an Enterprise Cloud Data Management leader that brings data to life by empowering businesses to realize the transformative power of their most critical assets.
Pros and Cons
The product offers a wide range of services such as data cataloging, integration, API and app integration, and more.
It provides solutions for multiple industries including healthcare, finance, and energy and utilities which can suit diverse business needs.
The product offers a free demo which allows customers to try it before committing to a purchase.
The passage lacks any information related to the pricing of the product which can be a downside for customers who prioritize cost-effectiveness.
The passage does not provide any specific details of the product's features and functionalities which can make it hard for customers to evaluate and compare to other similar products.
The passage includes several irrelevant links and information which can be distracting and impede the customer's understanding of the product's offerings.

Product Description
Improve data quality by capturing correct UK addresses. Boost conversions and user experience with postcode address verification and geocoding technology.
Pros and Cons
Global coverage: Loqate can verify and enrich address data across 249 countries and territories, offering a comprehensive solution for businesses to reach a global audience.
Advanced technology: Loqate uses sophisticated parsing and matching technology to deliver the most precise local format of address data, which helps reduce failed deliveries and improve data quality.
Support services: Loqate offers a range of support services to assist customers at all phases of engagement, providing 24/5 support, FAQs, guides, and integrations and plugins with different applications.
Pricing: There is no clear indication of pricing anywhere on the website, which may be a concern for some customers who need cost estimates for budget planning.
Complexity: The advanced technology and comprehensive data coverage may also make Loqate a more complex solution that may not be suitable for small businesses with limited resources or simpler needs.
Limited focus: Although Loqate covers multiple industries, its solutions are still mostly geared towards address verification and maintenance, which may not be sufficient for businesses with more diverse needs.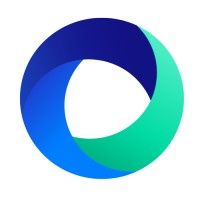 Product Description
Simplify, standardise, make reliable, unify and feed your customer data through our DQE One Data Quality solutions. Request a demo.
Pros and Cons
DQE One is a complete range of functionalities for the reliability and standardization of all types of contact data, ensuring data quality at the heart of its database.
DQE One provides a unified view that can leverage customer data for the benefit of the business, operational staff, and decision-makers, thus improving customer knowledge and satisfaction.
DQE One facilitates the capture of customer data from different touchpoints (E-Commerce Platform, CRM, ERP, Point of Sale, etc.).
DQE One may be expensive for small businesses due to its comprehensive range of functionalities.
DQE One may require users to undergo training and certification, which can take time and may add to the cost.
DQE One is primarily designed for customer data; it may not be effective for managing other types of data that a business may generate. Product Description
Address Validation for Shopify & BigCommerce stores. Use Address Validator to verify addresses and stop failed deliveries. Get started for free.
Pros and Cons
Address Validator can prevent invalid addresses from being entered, ultimately saving merchants from costly redelivery fees.
The app is fully customizable, allowing merchants to tailor the messaging and functionality to their specific needs.
Address Validator is optimized for mobile and desktop devices, making it accessible and easy to use for customers.
Address Validator has a cost of $0.05 per order after the first 100 orders are free, which could be a disadvantage for small businesses with limited budgets.
Address Validator requires separate billing for ReCharge and BigCommerce orders, which may be an inconvenience for merchants using those platforms.
While Address Validator has received positive reviews regarding its effectiveness and helpful customer service, there may still be instances where incorrect addresses slip through.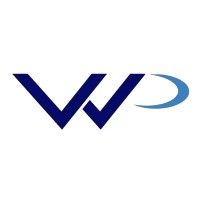 Product Description
WinPure is the #1 data cleansing tool, data matching software for cleaning databases, and Enterprise Master Data Management solutions.
Pros and Cons
WinPure offers a wide range of data management and cleansing services, making it a one-stop-shop for businesses looking for data solutions.
The company provides training and certification options for clients to master their data quality products, which could be beneficial for businesses looking to improve their employees' skills.
WinPure offers a variety of products and services that can be customized to fit different industries and business needs, making it a versatile option for companies.
It is not clear what the pricing is for each of WinPure's products and services, which could make it difficult for potential clients to know whether they can afford them.
There is no information about the level of customer support offered by WinPure, which could be a concern for businesses that need assistance or have questions.
There is a lack of information about the company's security measures when it comes to handling sensitive data, which could be a drawback for businesses that prioritize data privacy. Product Description
Postcodes4U offers a cost-effective UK Address Lookup Service to quickly find accurate and up-to-date addresses.
Pros and Cons
Using this product can help improve the accuracy of capturing and verifying customer addresses which can lead to efficient mail delivery.
The use of Royal Mail's address database as source ensures reliability of the address lookup service.
This product can reduce basket abandonment rates by simplifying checkout page navigation.
The pricing plans can be expensive for small users who only require limited search credits per month.
The product's features are limited to postcode lookup service only and may not be suitable for businesses with more complex address capturing needs.
There is little information provided about the availability of customer support beyond the UK support team. Product Description
Data Ladder offers an end-to-end data quality and matching engine to enhance the reliability and accuracy of enterprise data ecosystem without friction.
Pros and Cons
Accurate matching using proprietary and established matching algorithms.
Ability to link disparate datasets and maintain data quality.
A range of data quality solutions offered for use cases in different industries.
No information given about pricing, making it difficult to assess affordability.
Limited information on how the solutions work in practice and their specific capabilities.
No mention of integration with other software or databases, which may be a concern for some customers. Product Description
Fetchify (Crafty Clicks). Accurate customer data capture in e-commerce checkout, CRM, call centres. Address lookup, Email, Phone & Bank Account Validation.
Pros and Cons
Global coverage of 250 countries and territories from the world's best providers.
Twice as fast search algorithms than competitors.
Great value enterprise solutions with packs starting from only £19.
Limited to 5 searches per IP address per hour.
No information on the specific features and benefits of each individual product.
No clear explanation on how the data validation process works. Product Description
ComplyCube is a leading SaaS platform for online Identity Verification, AML, and KYC Solutions. Verify your customer identities in seconds. Try us out today!
Pros and Cons
Provides a complete set of Know Your Customer (KYC) building blocks to support virtually any business model
Offers flexible workflows to onboard customers in seconds
Provides a multi-layered online identity verification to build trust in customers
No information on pricing or cost is mentioned
Not all use cases and industries are covered
No information on customer support or response time is provided Product Description
freegeoip.live is a convenient web-based service that software developers can use to quickly locate geolocation data for IP addresses via a public HTTP(S) API.
Pros and Cons
Provides accurate and up-to-date geolocation data for any IP address.
Offers a simple and user-friendly interface for easy use.
Free and open-source service, making it accessible to anyone.
Not suitable for high-volume data processing due to rate limiting.
Limited customization options for the output format.
Relies on third-party data sources, which may not always be reliable or up-to-date.
Missing a tool?
List it here

->
Frequently asked
questions
The best address verification software depends on your individual needs and what features are most important to you. Some options to consider include SmartyStreets, Experian Data Quality, and Melissa Data. Evaluate pricing, scalability, and integration capabilities to find the software that's right for your business.
Address verification software offers benefits such as accurate data collection, improved customer service, reduced shipping costs, faster delivery, and prevention of fraud. It helps businesses maintain accurate customer records, increase operational efficiency, and improve ROI.
The common use of address verification software is to validate and standardize mailing addresses. It ensures accuracy, reduces returned mail, saves time and money, and enhances the reputation of businesses. It also provides real-time data cleansing, batch processing, geocoding, and delivery point validation features to improve address quality.
When choosing address verification software, consider features like address standardization, geocoding, USPS certification, international support, API integration, customizable rules, data quality reporting, and customer support. These features will help you effectively validate and cleanse your mailing lists.
Address verification software is used across various industries for maintaining accurate customer data. It helps in preventing errors in shipping details, billing information, and fraud prevention. Some of the industries which use address verification software are e-commerce, retail, finance, healthcare, logistics, and government.
The cost of address verification software depends on various factors such as the features offered, provider, and volume of addresses to be verified. Prices can range from free plans with limited features to monthly subscriptions starting at $10 and higher, depending on the level of service required.
Yes, there are free address verification software tools available. Some popular options include SmartyStreets, Melissa Data, and AddressReport. These free tools typically have limitations on the number of addresses that can be verified per month. However, they can be a good option for small businesses or occasional use.
Address verification software is usually user-friendly and requires basic computer skills to use. However, some advanced features may require technical knowledge or support. Overall, minimal technical expertise is necessary to use address verification software effectively.
How to use this page to find the right software
Identify your needs and requirements from the software. Consider factors like functionality, features, platform compatibility, budget, and any specific industry or personal preferences.
Based on your needs, prioritize the features or functionalities that are essential for your software.
Explore the website link of each software to gather more detailed information about it.
Modernize your operations with interactivity
📈 Automate bills, usage reports, and notifications with the journey feature
⚡ Enable people to raise issues inside the emails using forms
✉️ Use APIs to trigger and send notification and reminder emails
Early stage startup? These tools might help you
Better emails. less work.
super growth.