Best Antivirus Software in 2023
Are you looking for an Antivirus Software for your business? You have come to the right page. This guide will help you discover the best Antivirus Software of 2023 and along with a deep dive into their features, pricing, rating, etc.
What is Antivirus Software?
Antivirus software is a program designed to protect your computer, mobile device, or network from malicious software. It can scan, detect, and remove viruses, spyware, malware, and other types of threats from your system. With antivirus software, you can safeguard your device and sensitive data from cyberattacks and unauthorized access. It works silently in the background, checking all incoming and outgoing files for potential threats and malicious activity. Protect your device and sensitive data from unwanted threats with the best antivirus software.
How Antivirus Software work or function?
Antivirus software works by scanning files and programs on a computer for malicious code and identifying any threats. It then either deletes or quarantines these files, preventing them from causing harm to the system. The software also typically provides real-time protection by monitoring a computer's activities and blocking any attempts by viruses or other malware to gain access. Some advanced antivirus software may also include additional features, such as firewall protection or phishing protection, to further enhance a user's security.
Benefits of Antivirus Software?
Antivirus software serves a critical role in protecting your devices from harmful viruses and malware. Its benefits include:
Scanning your device for existing threats and removing them
Real-time protection against incoming threats
Notification alerts if a threat is detected
Prevention of data theft and unauthorized access
Improved device performance by reducing the number of system resources used by malware
Peace of mind knowing your device is protected from potential attacks.
How we curated this list
We conducted extensive research to identify a wide range of software options within each category. This involved exploring online resources, industry publications, software directories, and user reviews. Please note that the pricing and features mentioned here are subject to change. We recommend you to visit the product website for the latest information before making a decision.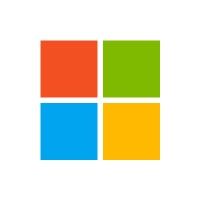 #1
Microsoft Defender for Endpoint
Product Description
Explore Microsoft products and services for your home or business. Shop Surface, Microsoft 365, Xbox, Windows, Azure, and more. Find downloads and get support.
Pros and Cons
Microsoft 365 apps can help users turn their ideas into reality and focus on what matters most.
Surface devices offer tablet flexibility and laptop performance in one ultra-portable device.
Xbox consoles and games are available for purchase on the website.
Limited information is provided about the features of the products.
The deals and offers mentioned have expiration dates, which may not work for all users.
The website promotes Microsoft products exclusively, which may not appeal to users who prefer products from other brands.
#2
Webroot Business Endpoint Protection
Product Description
See how Webroot Endpoint Protection uses cloud-based multi-vector protection against ever-evolving threats. It's not your standard antivirus software.
Pros and Cons
Webroot Endpoint Protection provides comprehensive protection against cyberattacks, including malware, ransomware, phishing, and zero-day threats.
The software is easy to deploy and install, with a nimble agent designed for minimal performance impact.
Webroot Endpoint Protection uses cloud-based architecture and advanced machine learning to continuously monitor and adapt endpoint defenses.
The pricing for Webroot Endpoint Protection is not mentioned in the provided passage, so it may not be affordable for all businesses.
The software may not be compatible with all systems and browsers, as it only supports specific versions and editions of Windows, macOS, and virtual machine platforms.
Limited support for Microsoft Edge browser may be a disadvantage for some users who frequently use that browser.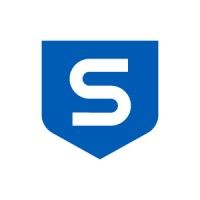 #3
Sophos Intercept X: Next-Gen Endpoint
Product Description
Sophos Intercept X. Get the Visibility You Need with XDR, Defend Against Threats with Intelligent EDR, and Synchronize Protection from a Single Console.
Pros and Cons
Advanced Threat Detection: Utilizes AI-driven analysis and deep learning to detect both known and unknown malware threats.
Integration and Visibility: Offers extended detection and response capabilities by synchronizing data from various sources, enhancing threat detection and investigation.
Managed Detection and Response (MDR): Provides 24/7 threat hunting, detection, and response by an expert team.
Complexity for Non-Technical Users: May require training and support for non-technical users to leverage its advanced features.
Cost: Comes at a higher price compared to some other endpoint protection solutions.
Potential Performance Impact: Active scanning and monitoring may impact system performance, especially on lower-end devices.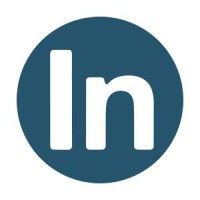 Product Description
Access and manage remote devices with LogMeIn Central's web-based console. Deploy remote access, keep systems up-to-date and automate routine tasks with ease.
Pros and Cons
Central provides a unified platform for monitoring and managing multiple cloud environments.
It offers advanced analytics and automation capabilities to optimize cloud infrastructure performance.
Central supports a wide range of cloud providers, making it a versatile solution for businesses of all sizes.
Central can be complicated to set up, requiring significant technical expertise.
The platform's pricing model is not transparent and may vary depending on usage and features needed.
Central may not be suitable for smaller businesses with only one or two cloud environments.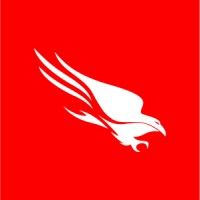 #5
CrowdStrike Falcon Endpoint Protection Platform
Product Description
CrowdStrike is a global cybersecurity leader with an advanced cloud-native platform for protecting endpoints, cloud workloads, identities and data.
Pros and Cons
Comprehensive protection: The CrowdStrike Falcon platform delivers complete protection to all companies, from small businesses to enterprise, with technology, intelligence, and expertise.
Adversary-focused approach: Intelligence and expertise are woven deeply into the platform to deliver meaningful context on the who, what, and how behind a security alert.
Trusted by customers: The platform is trusted by customers everywhere, as demonstrated by customer testimonials from major companies like Mercedes-AMG Petronas Formula One Team and Virgin Hyperloop.
Limited information on pricing.
Limited information on the product's features.
May require technical expertise: The product appears to be geared towards IT professionals, and users without technical knowledge may require assistance to fully utilize the platform.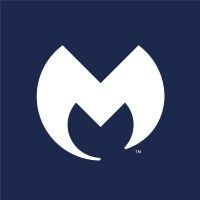 #6
Malwarebytes for Business
Product Description
Award-winning endpoint protection software, EDR, and MDR services to protect from ransomware, malware, and other advanced cyberthreats - built for IT constrained teams.
Pros and Cons
Offers a cloud-based next-generation cybersecurity platform that provides protection against a wide range of threats, including malware, viruses, ransomware, and other attacks.
Provides many features like endpoint detection and response, managed detection and response, mobile security, vulnerability and patch management, DNS filtering, and more.
Provides excellent support and service and also offers a full-featured trial.
May not be affordable for those with limited budgets.
The range of features may be overwhelming for those who need a basic or simplified security solution.
It is not clear whether this platform is suitable for very small businesses or individuals who need basic security protection.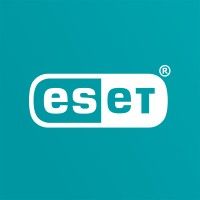 Product Description
Advanced protection for business, adding an extra layer of security through sophisticated full-disk encryption and next generation cloud sandboxing technology. Protects against spam, ransomware, phishing, or malware.
Pros and Cons
Best-in-class endpoint protection against ransomware and zero-day threats.
Powerful data security and full disk encryption to help comply with data regulations.
Advanced multilayered technology to secure company endpoints, mobiles, and file servers.
The pricing might not be affordable for small businesses.
A limited time offer of 20% discount is only applicable to new customers.
The comprehensive security solution might have features that are not relevant to certain businesses.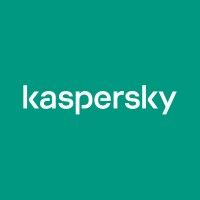 #8
Kaspersky Anti-Ransomware Tool
Product Description
Get free ransomware protection that stops and blocks ransomware attacks immediately. Kaspersky Anti-Ransomware Tool provides real-time protection from both local and remote-access ransomware attacks, adware and cryptolockers. It also includes ransomware scanner and acts as a complete solution for ransomware prevention.
Pros and Cons
Completely free for download and use
Provides advanced ransomware protection
Can work with most security software
Limited to up to 5 or 50 devices, depending on whether it's for home or business use
Only available for Windows and a few other platforms
It may not prevent all types of ransomware and other malware attacks.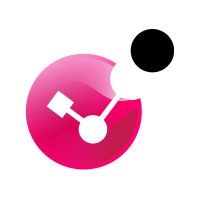 Product Description
Harmony Endpoint is a complete endpoint security solution that prevents the most imminent threats to the endpoint such as ransomware, phishing or malware
Pros and Cons
Comprehensive endpoint protection against various threats such as ransomware, malware, phishing, and credential theft.
Provides automated attack detection, investigation, and remediation, resulting in the fastest recovery time.
Offers a single, efficient, and cost-effective solution to meet security and compliance requirements, available both as an on-premises or cloud-based solution.
No information provided on pricing or licensing for Harmony Endpoint.
Limited information on the technical specifications of the product.
No customer reviews or ratings available on the website.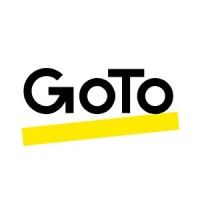 #10
GoTo Resolve (formerly GoToAssist)
Product Description
GoTo Resolve is the new cloud-based remote IT support and RMM software for SMBs from GoTo. Streamline your IT today and try GoTo Resolve for free!
Pros and Cons
Remote assistance: The product enables remote assistance, which means that customers can receive help from technicians without having to physically be present with them.
Multi-platform support: GoTo Resolve can be used on a variety of platforms, including Windows, Mac, and mobile devices, making it a versatile product.
Integration with other tools: GoTo Resolve can be integrated with other tools such as Salesforce, ServiceNow, and Zendesk, making it easier for organizations to manage support tickets.
Price: GoTo Resolve can be expensive for small businesses and individuals, which might restrict adoption.
Complexity: Some users might find the software to be overly complex, leading to a steep learning curve and requiring additional training.
Dependence on internet: GoTo Resolve depends heavily on an internet connection, which can potentially lead to disruption or slow response times if the connection is poor.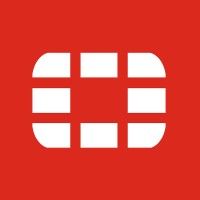 Product Description
FortiClient Fabric Agent integrates endpoints into the Security Fabric and provides endpoint telemetry, including user identity, protection status, risk scores, unpatched vulnerabilities, security events, and more.
Pros and Cons
FortiClient is a lightweight and modular client which makes it easy to deploy across endpoints.
It offers a Zero Trust Network Access (ZTNA) edition with multi-factor authentication for secure remote access.
The EPP/APT edition provides ML-based anti-malware, application firewall, and sandbox integration for advanced endpoint protection.
The pricing for FortiClient is not mentioned in the passage, which could be a potential drawback for those looking for budget-friendly solutions.
The product datasheet needs to be referred to for more information on specific features, which could mean that it is not very user-friendly.
It may require some level of technical expertise to set up and manage the client using Endpoint Management Server (EMS).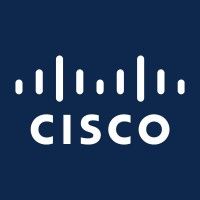 #12
Cisco Secure Endpoints
Product Description
Cisco delivers innovative software-defined networking, cloud, and security solutions to help transform your business, empowering an inclusive future for all.
Pros and Cons
The IoT Operations Dashboard can help simplify industrial networking and improve the security of industrial assets.
The Secure Firewall product can provide deep visibility and control to safeguard cloud resources.
The Duo product can evaluate potential threats and adjust security requirements in real-time to frustrate attackers.
There is no information on the specific features of the products mentioned, making it difficult to evaluate their effectiveness.
The cost of the products is not disclosed, which may be a concern for some potential buyers.
The lack of customer reviews or ratings for the products mentioned also makes it hard to assess their quality. #13
Bitdefender Antivirus Plus 2020
Product Description
Bitdefender is a cybersecurity software leader delivering best-in-class threat prevention, detection, and response solutions worldwide.
Pros and Cons
Bitdefender provides cybersecurity solutions for both individuals and businesses.
Offers a variety of security packages, including all-in-one plans, premium security, and total security.
Bitdefender is recognized as a leader in cybersecurity by independent testing organizations and industry analyst firms.
No mention of pricing for any of the security packages.
It is not clear what type of identity protection is included in the premium security package.
No information is given about customer support options and response times.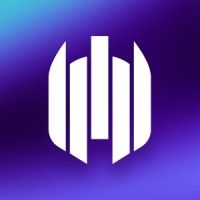 #14
SentinelOne Singularity
Product Description
Supercharge. Fortify. Automate. Extend protection with unfettered visibility, proven protection, and unparalleled response.
Pros and Cons
Singularity XDR offers autonomous prevention, detection, and response for endpoints, cloud workloads, and identity-based surfaces, providing comprehensive protection across the enterprise.
The platform features seamless data ingestion, cross-stack visibility, and frictionless integration with leading security tools through the Singularity Marketplace, providing real-time automated machine-built context and correlation across the enterprise security stack.
Backed by the industry's leading authorities, analysts, and associations, SentinelOne is a trusted platform with a proven track record, trusted by four of the Fortune 10 and hundreds of the Global 2000.
There is no information on pricing or affordability, which could be a limiting factor for smaller businesses or budget-conscious organizations.
The technical language and industry-specific terminology used in the product's description may be challenging to understand for non-technical users.
There is a heavy focus on enterprise-level customers, and it may not be as suitable for smaller businesses or individual users.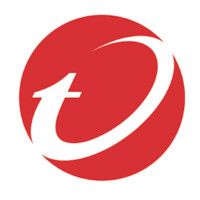 #15
Trend Micro Antivirus + Security
Product Description
Provide top-rated antivirus and anti-scam tools to secure your system and devices. Keeping your home and family away from potential network threats and identity theft.
Pros and Cons
Comprehensive protection: The product offers a comprehensive protection suite that includes antivirus, internet security, mobile security, and privacy features.
Flexible pricing: The product offers multiple pricing options that cater to different needs, including a free online security scan and free ad-blocking.
Device optimization: The product also offers device optimization features that help improve the speed and performance of devices.
Limited free features: The free features of the product are limited and may not provide sufficient protection against various online threats.
VPN service limitations: The VPN service of the product, VPN Proxy One Pro, may have limitations compared to standalone VPN services.
No lifetime subscription: The product does not offer lifetime subscriptions, which may be a concern for some users who prefer a one-time payment option.
Missing a tool?
List it here

->
Frequently asked
questions
The best antivirus software depends on your individual requirements. Popular options include Norton, Kaspersky, and Bitdefender. Consider factors such as cost, performance impact, features, and customer support to find the software that best fits your needs.
Antivirus software provides protection against malware threats such as viruses, Trojan horses, worms, spyware, adware, ransomware, and other malicious software. It detects, prevents, and removes malware from the computer system, secures sensitive data, and prevents cyber attacks.
The common use of antivirus software is to protect computer systems from viruses, malware, spyware, and other malicious cyber threats. It helps to prevent data breaches, identity theft, and other security risks. Antivirus software also provides features such as real-time scanning, automatic updates, quarantine, and removal of detected threats to ensure system security.
Consider features like real-time protection, malware detection and removal, email protection, web protection, firewall, parental control, and automatic updates. These features will help you effectively protect your device from various types of threats and ensure your online safety.
Antivirus software is used across various industries, including finance, healthcare, government, education, retail, and more. It is a critical tool that provides protection against malicious software and cyber threats, ensuring the security of sensitive data and systems.
The cost of antivirus software varies based on factors like features, provider, and the number of devices to be protected. It can range from free basic versions to annual subscriptions starting at $20 to $100 or more, depending on the level of protection and additional features required.
Yes, there are free antivirus software tools available. Some popular options include Avast, AVG, and Avira. These free plans often have limitations on features and may include ads, but they can provide basic protection for individuals or small businesses on a budget.
Antivirus software is generally designed to be user-friendly, requiring minimal technical expertise. Basic computer skills are enough to use most antivirus software. However, some advanced features or customization options may require some technical knowledge or assistance from support resources.
How to use this page to find the right software
Identify your needs and requirements from the software. Consider factors like functionality, features, platform compatibility, budget, and any specific industry or personal preferences.
Based on your needs, prioritize the features or functionalities that are essential for your software.
Explore the website link of each software to gather more detailed information about it.
Modernize your operations with interactivity
📈 Automate bills, usage reports, and notifications with the journey feature
⚡ Enable people to raise issues inside the emails using forms
✉️ Use APIs to trigger and send notification and reminder emails
Early stage startup? These tools might help you
Better emails. less work.
super growth.