Best Auto Dialer Software in 2023
Are you looking for an Auto Dialer Software for your business? You have come to the right page. This guide will help you discover the best Auto Dialer Software of 2023 and along with a deep dive into their features, pricing, rating, etc.
What is Auto Dialer Software?
Auto dialer software is a tool that automates the process of making phone calls, removing the need for a human being to dial numbers and wait for the call to connect. This software can make outbound calls in large quantities and can be used by telemarketing firms and sales teams. Auto dialer software also provides detailed call reports, real-time call monitoring, and the ability to customize calling campaigns. By using this software, businesses can significantly increase their productivity and improve their customer service levels.
How Auto Dialer Software work or function?
Auto dialer software is a tool that automatically dials phone numbers and connects them to agents or pre-recorded messages. This software is primarily used by call centers and sales teams to save time and increase productivity. Auto dialer software also includes features like call recording, call tracking, and analytics. With the help of this software, teams can ensure that every lead is followed up with promptly, which leads to higher conversion rates and better customer satisfaction.
Benefits of Auto Dialer Software?
Auto dialer software can save significant amounts of time by automatically dialing phone numbers, leaving voicemails, and sending follow-up emails or text messages.
It can improve sales and customer engagement by allowing representatives to quickly connect with more leads and prospects.
With the ability to track and analyze data, auto dialer software can also provide insights into call outcomes, helping organizations refine their sales strategies and optimize their processes.
How we curated this list
We conducted extensive research to identify a wide range of software options within each category. This involved exploring online resources, industry publications, software directories, and user reviews. Please note that the pricing and features mentioned here are subject to change. We recommend you to visit the product website for the latest information before making a decision.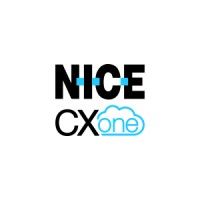 Product Description
Customer Experience Software – NICE CXone delivers CXI: seamless experiences across the entire customer journey for the contact center – and beyond.
Pros and Cons
Offers a wide range of products and solutions to improve customer experience such as conversational AI, IVR, workforce engagement, and automation.
Provides advanced analytics and reporting to gain insights into customer behaviour and performance management.
Offers a CX exchange market place for pre-integrated applications to help businesses improve customer experiences.
No information is provided about pricing, making it difficult for potential customers to determine affordability.
The website contains a lot of technical jargon, which may be overwhelming or confusing for some users.
It's hard to determine the reliability or effectiveness of their products and solutions as there are no customer reviews or ratings on the website.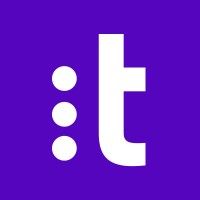 Product Description
Talkdesk is a global cloud contact center leader for modern customer service, trusted by enterprises of all sizes. Get a demo today.
Pros and Cons
Talkdesk offers modern customer service with a self-service experience and omnichannel engagement.
The tool provides workforce engagement, employee collaboration, and customer experience analytics.
Talkdesk has a proven track record, rated 8.7 out of 10 based on 560 reviews and ratings.
There is no information about the pricing of Talkdesk, which might be a concern for some customers.
The tool is industry-specific, which might not be suitable for businesses with a unique operation model.
It is not clear if Talkdesk can be integrated with all software tools, which might be a concern for businesses with multiple software solutions.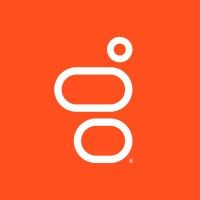 Product Description
Genesys is a leader for omnichannel customer experience & contact center solutions, trusted by 10,000+ companies in over 100 countries.
Pros and Cons
The Genesys Cloud CX product offers an all-in-one contact center solution, which can make managing customer experience much more manageable.
The product offers AI and automation capabilities to personalize customer experience at scale, potentially improving customer satisfaction levels.
The product suite seems to offer a lot of options for businesses of different sizes, which means it can be scalable for growing businesses.
There is no information about the pricing of this product, which can make it challenging for businesses to budget accordingly.
The passage seems to include a lot of jargon that may be difficult for some customers to understand, which can make it difficult to showcase an understanding of customer needs.
While the product suite appears to offer a variety of features, it may be overwhelming for businesses that are only looking for one or two solutions.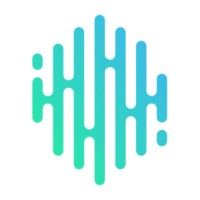 Product Description
Orum uses AI to accelerate the manual process of outbound calling letting your sales team focus on winning more deals.
Pros and Cons
The Orum platform can help sales teams increase productivity by automating parts of the dialing process, saving time for personal relationship building.
Orum's Salesfloor feature can help replicate the high-energy environment of a sales floor, which could increase motivation and engagement among sales reps.
The platform includes analytics to help identify coaching opportunities and potentially improve performance.
There is no mention of how much the platform costs, so it's unclear if it's affordable for small businesses or startups on a tight budget.
While the focus of the platform is to increase live conversations, there's no mention of how it integrates with other communication channels like email, messaging, or social media.
The platform's success depends on the quality of sales reps' conversations, so it's possible that some teams may not see significant improvements if their sales reps aren't skilled conversationalists.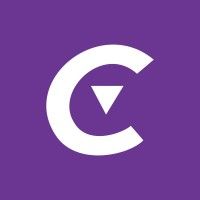 Product Description
Convoso is the #1 Predictive Dialer for Outbound Call Centers with 20+ Agents. The ultimate auto dialer solution for your omnichannel dialing needs!
Pros and Cons
High contact rates: Convoso's outbound dialer software boosts performance efficiency across the call center operation for higher ROI.
Strong compliance support: Convoso continuously evolves to support new and changing regulations that impact your operation with tools, strategies, and up-to-date information.
Smarter reporting insights: Convoso's customizable dashboards and intelligent reports give you the performance analytics you need to drive efficiencies and ROI.
Need for large teams: The Convoso system works best with 20 or more seats, which may not be suitable for smaller teams.
Cost: The pricing for Convoso's dialer solution may not be ideal for all businesses.
Dependence on outbound calls: Convoso's solution may not be suitable for businesses that rely heavily on other channels for lead generation such as social media or email marketing.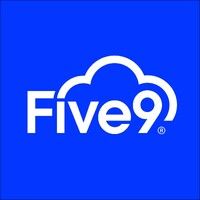 Product Description
Five9 delivers the most reliable cloud contact center that empowers organizations to deliver extraordinary customer experiences. Request a demo!
Pros and Cons
The Five9 platform allows for engagement with customers across their channel of choice.
Streamlining operations is possible with the use of practical AI, automation, and the cloud.
The platform provides visibility to managers on contact center performance.
The advertisement doesn't provide a lot of specific details about the features and capabilities of the Five9 platform.
It's unclear what the pricing options are for this product.
It's not clear if Five9 offers a free trial or demo for potential customers to try out the platform before committing to a subscription.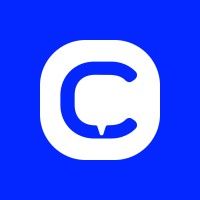 Product Description
Make and receive calls using powerful call center software connected to your favourite business tools.
Pros and Cons
CloudTalk provides a wide range of features and integrations with CRMs and helpdesk tools that enable businesses to customize their customer experience.
It offers global coverage with local numbers in over 160 countries, allowing businesses to adapt their workflows to fit their global ambitions.
CloudTalk provides advanced tracking tools that enable businesses to monitor agent performance through call history, giving them access to customer data and analytics that can improve efficiency and increase sales conversion rates.
The pricing information for CloudTalk is not readily available on their website, and businesses may need to contact their sales team to get a quote.
CloudTalk may not be suitable for small businesses that require basic calling features as it primarily targets medium and large-sized businesses.
CloudTalk may potentially lack the flexibility and customizability that some businesses need if they require more targeted calling software solutions.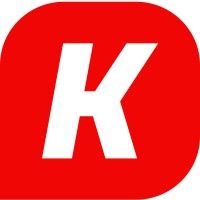 Product Description
Kixie is the sales engagement platform that boosts sales team performance with ultra-reliable, easily-automated calling & texting.
Pros and Cons
Trusted by over 5000 sales teams worldwide.
Integrates with 25+ platforms seamlessly.
Automated outreach for lightning-fast speed-to-lead.
No pricing information is readily available.
The interface might have a steep learning curve for some users.
Some users might prefer more advanced customization options.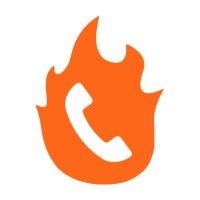 Product Description
Dial leads 4X faster & maximize live conversations with our sales dialer. Boost sales rep productivity and maximize revenue! Try PhoneBurner today!
Pros and Cons
Power Dialer allows reps to dial 4x faster and smartly with no connection delays, resulting in more quality conversations and closed deals.
Workflow Automation feature saves time by eliminating tedious tasks such as leaving voicemails, log calls and notes, sending emails and texts, scheduling follow-ups, etc.
Customer support is solid with an award-winning US-based team that is available to help with any issues and a one-on-one onboarding expert who ensures fast measurable results.
The product may not be suitable for small businesses or individual users due to its customizable nature and complexity; it is designed for teams and larger organizations.
There is no mention of a mobile app, which could restricted users from making calls on-the-go since they would have to use a regular phone or softphone instead.
Limited integrations with other business tools.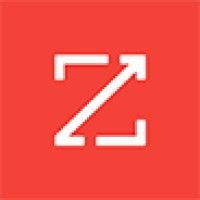 Product Description
Automate data quality & data orchestration tasks at scale. Dedupe, Score, Match Leads-to-Accounts, Segment, Enrich, Normalize & Route Leads
Pros and Cons
ZoomInfo SalesOS provides comprehensive contact and account data, which helps sales teams to target the right decision-makers and close deals more effectively.
The platform integrates with CRM systems, helping sales reps to streamline their workflows and saving them time on manual data entry.
Sales leaders can use SalesOS to gain visibility into their teams' activities and performance, enabling them to make data-driven decisions and improve overall sales productivity.
The platform's pricing can be expensive, making it less accessible for smaller companies and startups.
Some users have reported issues with data accuracy and completeness, which may impact the effectiveness of sales outreach campaigns.
Sales teams may require some training and onboarding to fully leverage all of the platform's features. Product Description
Enjoy unlimited calls + texts from $30/agent/month. Integrates with HubSpot, Zoho, and more! Complete with Power Dialer and automation tools.
Pros and Cons
All-in-one platform for phone and text engagement.
Integration with major CRM systems like HubSpot, Salesforce, Pipedrive, and Zoho.
AI-powered voice analytics technology to transcribe every call and detect keywords, tone, and sentiment.
Limited integrations with other business tools.
Steep learning curve for new users.
Potentially high pricing structure. Product Description
JustCall is a cloud based business phone system for remote sales and customer support teams.Sign up for a free trial to use an international phone number to call customers remotely in seconds.
Pros and Cons
JustCall offers a range of products for customer-facing teams, such as a cloud contact center, business phone system, and SMS software, among others.
JustCall provides analytics, automation, and integrations with over 100 CRMs, help desks, and business tools to ensure productive experiences for agents, sales reps, and managers.
JustCall has tier-1 infrastructure in seven geographic regions to ensure excellent call quality, fast failover, and outage proofing for voice and messaging.
It is not mentioned whether JustCall offers any live chat or email support for its customers.
Some of the most important features of call centers, such as call monitoring, skill-based routing, call recording, and other features, are mentioned only briefly, and it is not clear whether they are available in all products.
The pricing of JustCall's products is not specified, which may make it difficult for potential customers to determine whether it fits within their budget. Product Description
With 2500+ customers our Call Center Solution enables 100K+ agents globally to handle over 2 billion calls every year. Schedule your free demo
Pros and Cons
Ozonetel offers a cloud-based, contact center solution that can be deployed quickly, which is ideal for businesses that need to get up and running in a short time.
The solution comes with various AI-enabled features, including an omnichannel solution and intelligent neural search, that can enhance customer service and streamline operations.
Ozonetel offers various auto dialers, including predictive, power, and preview dialers, that can improve the efficiency of a call center.
There is no information on the pricing of the Ozonetel solutions, which can make it challenging for businesses to determine if it aligns with their budget.
Although Ozonetel has various integrations with other platforms, it is unclear which platforms are supported, so businesses may need to check if their CRM or other software is compatible.
There is no mention of the Ozonetel's uptime record or service level agreement (SLA), which can be crucial for businesses that cannot afford extensive downtime. Product Description
LiveVox CCaaS Ups Your Call / Contact Center Platform with Communication Software So You Can Be A Game-Changer: Voice, Email, SMS, CRM, WFM, for Inbound & Outbound Agents.
Pros and Cons
Omnichannel Engagement: The LiveVox platform offers seamless omnichannel engagement, allowing customers to interact through their preferred channel, including voice, chat, SMS, email, and WhatsApp, leading to better customer satisfaction.
Unified Analytics: With LiveVox's Integrated Agent Workflows, call and screen recording, quality and compliance management, and speech analytics, businesses can gain real-time insights and make data-based decisions for continuous process improvement.
High ROI and Payback: According to Forrester Total Economic Impact Study, LiveVox provides a three-year, 229% ROI and payback in less than six months, allowing businesses to optimize their processes while saving time and money.
Limited information: The passage does not provide in-depth information on the cost of the LiveVox platform.
Lack of customization: The passage does not mention how customized the LiveVox platform can be to meet specific business needs.
Learning curve: Since LiveVox offers multiple solutions and modules, there might be a learning curve for businesses and their employees to adapt to the platform. Product Description
ReadyMode is an all-in-one predictive dialer that boasts 28 lines per agent. Make more sales, convert more leads, for less cost and effort.
Pros and Cons
The predictive dialer software is cloud-based, ensuring quick and easy setup with no new hardware or infrastructure required.
ReadyMode has a lightning-fast dialer, maximizing agent productivity and minimizing downtime.
The software provides detailed reporting metrics and analytics, helping to enhance contact center performance and agent productivity.
There is no mention of a free trial or a money-back guarantee, making it challenging for the users to test and evaluate the software before they buy it.
The product is focused on outbound call centers, which means that it may not be suitable for businesses that require an inbound call center solution.
The pricing model is not clearly stated, so it is difficult to determine the costs associated with using ReadyMode.
Missing a tool?
List it here

->
Frequently asked
questions
The best auto dialer software varies depending on your business requirements. Consider features like call recording and analytics, pricing, scalability, and integration capabilities. Popular options include CallRail, Aircall and Five9. Evaluate based on your needs to find the right solution.
Auto dialer software enables businesses to increase the efficiency of their outbound calls. Its benefits include improved productivity and reduced costs, real-time performance metrics, automated call distribution, call recording, and enhanced lead management. It helps companies reach more customers, generate more leads, and close more sales.
The common use of auto dialer software is to automate outbound calls, saving time and resources for businesses with a large number of phone contacts. It can increase productivity, connect agents to leads faster, and provide analytics to optimize call performance.
When choosing auto dialer software, consider features like call recording, call forwarding, call scripting, real-time analytics, lead management, integration options, customization, scalability, and customer support. These features will help you effectively manage and optimize your sales calls.
Auto dialer software is used in industries with high-volume outbound calling needs, such as telemarketing, sales, customer service, and debt collection. It is also commonly used in political campaigns.
The cost of auto dialer software can vary depending on its features & provider. It could range from free plans with limited features to paid subscriptions ranging from $10-$100 or more per month, depending on the scale and level of service required.
Yes, there are several free auto dialer software tools available like Bitrix24, Myphoner, and PhoneBurner. However, free plans often come with limited features and call time per month. Paid plans offer more advanced features and unlimited call time, making them ideal for larger teams or businesses.
Auto dialer software typically requires basic computer skills and minimal technical expertise to use. The software is designed to be user-friendly with intuitive interfaces, but more complex features may require some technical knowledge or support.
How to use this page to find the right software
Identify your needs and requirements from the software. Consider factors like functionality, features, platform compatibility, budget, and any specific industry or personal preferences.
Based on your needs, prioritize the features or functionalities that are essential for your software.
Explore the website link of each software to gather more detailed information about it.
Boost sales performance with interactivity
🤝 Book demos and meetings inside emails
📈 Get user level analytics and events for better targeting
⚡ Collect feedback and no-show reasons with interactive forms
Early stage startup? These tools might help you
Better emails. less work.
super growth.