Best Backup Software in 2023
Are you looking for a Backup Software for your business? You have come to the right page. This guide will help you discover the best Backup Software of 2023 and along with a deep dive into their features, pricing, rating, etc.
What is Backup Software?
Backup software offers data backup and recovery services to protect against loss of critical files and folders. It creates a secondary copy of your files and information that's saved to a different location and can be used to restore your data in the event of a disaster or system failure. With backup software, you can schedule regular backups and manage your backups with ease, minimizing the risk of losing important information.
How Backup Software work or function?
Backup software is designed to protect and restore data in the event of a system failure or data loss. It creates a backup copy of important files and folders, which can be easily restored if an issue arises. Many backup tools offer automation features, scheduling backups to occur regularly without user intervention. They also allow for backups to be stored in multiple locations, including cloud storage and external hard drives for added protection. With backup software, you can have peace of mind knowing that your data is safe and easily recoverable.
Benefits of Backup Software?
Backup software helps in securing important data in case of system crashes or unforeseen events like natural disasters.
It enables efficient and automated backups to ensure data consistency and minimize data loss.
Backup software provides convenient restoration options and centralized management of backups, which can reduce downtime and improve business continuity. With its excellent data protection features, backup software is an essential tool for any organization or individual seeking to safeguard their data.
How we curated this list
We conducted extensive research to identify a wide range of software options within each category. This involved exploring online resources, industry publications, software directories, and user reviews. Please note that the pricing and features mentioned here are subject to change. We recommend you to visit the product website for the latest information before making a decision.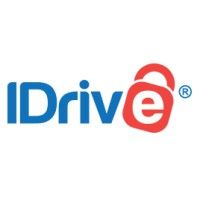 Product Description
IDrive provides Online cloud Backup for PCs, Macs, iPhones, Android and other Mobile Devices all into ONE account for one low fee
Pros and Cons
IDrive offers affordable and customizable solutions for cloud backup services, with plans and options suitable for personal, small business, and enterprise use.
IDrive offers a centralized web console that allows remote management of local and online backups across different devices, making it easier for users to manage their data.
IDrive offers several features such as real-time data protection, continuous data monitoring, and quick backup and retrieval of data to ensure that data is backed up securely and is easily accessible by users.
Despite its affordable pricing, IDrive may not be the cheapest option available for cloud backup services compared to other competitors in the market.
It may take some time for users to learn and navigate the IDrive Dashboard, which may be overwhelming for some users.
Like any other cloud service, IDrive may be subjected to outages or technical issues, which may impact its users' access to their backed up data.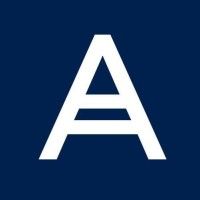 #2
Acronis Cyber Protect Cloud
Product Description
Acronis provides award-winning backup software & data protection solutions for consumers, businesses & MSPs. Protect your sensitive information!
Pros and Cons
Acronis Cyber Protect offers complete cyber protection integration across one easy-to-use platform, making it easier for businesses to manage security, backup, and disaster recovery.
The product provides zero-day malware and ransomware protection, backup, and forensic investigations, giving businesses peace of mind.
Acronis Cyber Protect Cloud allows service providers to seamlessly integrate security, backup, disaster recovery, automation, and management in one platform.
The product may be expensive for small businesses and individuals.
The complexity of the platform may require a learning curve for users who are not familiar with cyber protection.
The need for a compatible browser to view the website may limit accessibility for some users.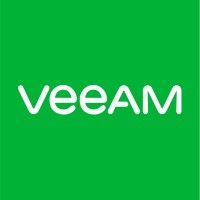 #3
Veeam Data Platform Foundation
Product Description
Watch our recorded webinars concerning most crucial issues of virtualization and VM backup, monitoring and management
Pros and Cons
Veeam Data Platform provides secure backup and reliable recovery solutions for hybrid and multi-cloud environments.
The product offers various components such as cloud virtual and physical backups, monitoring, analytics, and recovery orchestration, which cater to a diverse set of business needs.
The product can be used by different business types, including enterprises, small businesses, and service providers.
The pricing and licensing options are not clearly mentioned on the website, which can make it difficult for potential customers to understand the cost of the product.
The product offers various solutions for different use cases and industries, but it may not provide customization options for specific business needs.
Some features, such as managed backup and disaster recovery, may require additional services and costs, which can increase the overall cost of the product.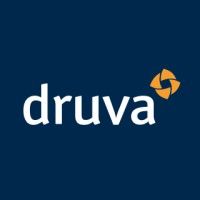 #4
Druva Data Resiliency Cloud
Product Description
Enterprise Cloud Backup and data management across edge, on-premises and cloud workloads
Pros and Cons
Offers a fully managed SaaS platform to protect data wherever it lives, making it easier for businesses to manage and protect their data.
Provides air-gapped backups, deep visibility into data, and strict SLAs with cloud-scale recovery to combat cyber exposure, giving businesses increased peace of mind when it comes to data and ransomware recovery.
Enables backup and data management across edge, on-premises, and cloud workloads, meaning businesses can protect all their data channels with a single solution.
No specific information is provided about pricing, making it difficult for potential customers to assess whether it fits within their budget.
While it mentions having a "radically simple" design, some businesses may still find it complex to implement and use effectively, particularly if they are not experienced with cloud-based solutions.
Focuses heavily on the benefits of cloud-based backup solutions, meaning businesses that prefer using physical hardware or other traditional solutions may not find it suitable for their needs.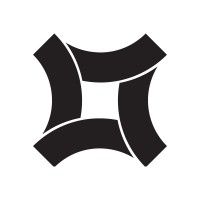 #5
Redstor Backup and Archiving
Product Description
Smarter cloud backup, with zero hardware required, delivering the broadest coverage of data sources from a single app and lightning-quick recovery of any files on demand.
Pros and Cons
Smarter backup with the broadest coverage of data sources through a single app.
Lightning-quick recovery of any files on demand with Redstor's proprietary InstantData™ technology.
AI-powered malware detection technology ensures the protection of backup data.
Some users may find the pricing of the product too expensive.
Redstor may face competition from other cloud data backup and recovery services available in the market.
The product may not be suitable for organizations with limited or slow internet connectivity as it relies on cloud-based storage.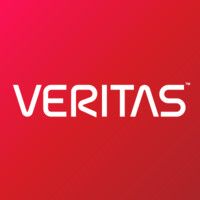 Product Description
The data protection leader for the world's most important enterprises.
Pros and Cons
Comprehensive cloud data management platform.
Offers a range of data compliance and governance solutions.
Trusted by industry leaders like IBM, Microsoft, and VMware.
No mention of pricing or cost-effective solutions.
Limited information about specific products and their features.
Limited information about customer support options.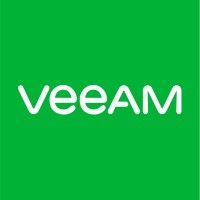 Product Description
Try Veeam Backup and Recovery for AWS now to get native automated backup, full and file-level recovery, and secure data protection today!
Pros and Cons
Provides data resiliency by ensuring secure backup and quick recovery solutions for hybrid and multi-cloud environments.
Offers a range of backup and recovery solutions for different environments including physical, virtual, and cloud-based ones.
Provides solutions for different business types and sizes, including enterprise, small business, and service providers.
No information on pricing available in the passage, making it difficult for potential customers to understand the costs of their offerings.
The product appears to be heavily focused on AWS and other cloud-based environments, which may not be suitable for businesses that don't use those environments.
The product offerings are quite extensive and can be overwhelming for some customers who might not understand which offerings are suitable for their specific needs.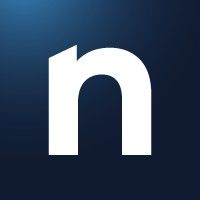 #8
NinjaOne (formerly NinjaRMM)
Product Description
The easiest RMM. No contracts or platform fees. Free onboarding and local support. An all-in-one RMM MSPs and IT departments love for growing their business. See why.
Pros and Cons
NinjaOne offers a variety of tools for IT management, including endpoint management, patch management, backup, ticketing, remote access, IT documentation, software deployment, and IT asset management.
It provides a unified dashboard to monitor and manage IT assets centrally from anywhere, making IT management more efficient.
NinjaOne offers industry-leading support that helps users optimize the tools to manage their IT operations.
There is a lack of information on the pricing structure,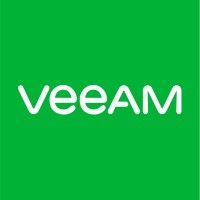 #9
Veeam Backup for Microsoft Azure
Product Description
Watch our recorded webinars concerning most crucial issues of virtualization and VM backup, monitoring and management
Pros and Cons
Provides data resiliency and secure backup solutions for hybrid and multi-cloud environments.
Offers a wide variety of platform components, targeted offerings, and solution types for businesses of all sizes.
Offers managed services such as disaster recovery and offsite backup for added convenience and peace of mind.
No information provided on pricing or cost, which may be difficult for potential customers to determine if it fits within their budget.
The website is overwhelming and difficult to navigate, with multiple tabs and sections that may make finding specific information confusing.
The company only offers technical support during certain hours, which may be inconvenient for customers experiencing time-sensitive issues outside of those hours.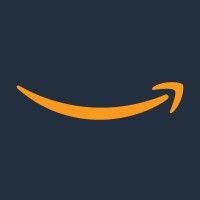 Product Description
Amazon ElastiCache is a fully managed Redis- and Memcached-compatible service delivering real-time, cost-optimized performance for modern applications with 99.99% availability.
Pros and Cons
Real-time performance for real-time applications with microsecond response times
Easy integration with other AWS services
High availability through Multi-AZ deployments and cross-Region replication
Compatibility only with Redis and Memcached
The need for pre-existing knowledge of creating and using Redis and Memcached clusters
Requires ongoing operation and management to ensure optimal cost optimization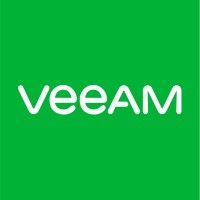 #11
Veeam Backup for Microsoft 365
Product Description
Use Veeam Backup for Microsoft 365 to backup your Office 365 email data, recover individual mailbox items, meet legal and compliance requirements, and more!
Pros and Cons
Provides data resiliency through secure backup and fast, reliable recovery solutions for hybrid and multi-cloud environments.
Offers backup solutions for various environments such as Cloud, Virtual & Physical, Applications, and Managed Services
Empowers users to securely back up Office 365 to any location, on-premises or in cloud object storage, and manage it themselves or as-a-service.
No information on the pricing of the Veeam Data Platform or backup solutions.
Limited information on the features and capabilities of the Recovery Orchestration component.
The interface and configuration process of the Veeam Data Platform Product Description
The Keepit Cloud is the most cost-effective solution on the market with 20+ years of experience. Learn more about our products and start your free 14-day trial.
Pros and Cons
Keepit offers comprehensive backup and recovery services for a range of SaaS services, including Microsoft 365, Azure Active Directory, Google Workspace, Salesforce, and more.
The platform is designed to provide secure, robust, and scalable data protection through its secure by design approach and data centers.
Keepit has received recognition as a leader in SaaS application data protection by Forrester, which highlights the reliability and effectiveness of the platform.
No information is provided on the pricing of Keepit's services, which could be a potential drawback for users looking for affordable backup solutions.
It is unclear if Keepit offers any 24/7 customer support, which could be problematic in case of any downtime or technical issues.
While the platform offers a range of features for backup and recovery, there is no information on the availability of any additional tools or integrations to enhance the overall functionality of the service.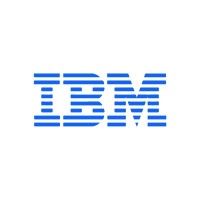 Product Description
Learn about the IBM Informix embeddable database with self-managing capabilities, optimized for OLTP and IoT data.
Pros and Cons
IBM Informix is an embedded database with a low footprint and automated administrative capabilities that makes it simple to deploy, even in minutes.
It is an ideal database for integrating SQL, NoSQL, JSON, time-series, and spatial data, making it perfect for edge analytics and IoT data processing.
IBM Informix offers a native encryption feature to protect data at rest and in motion that could help in building scalable IoT security solutions.
There is not much information on the cost of IBM Informix, which means the pricing may not be clear and could be a potential con for users looking for a cost-effective database solution.
The containerized version of IBM Informix on the IBM Cloud Pak for Data platform may not be an ideal deployment option for users who prefer to use their existing infrastructure for greater customization scope.
While IBM Informix is named a Leader in the 2021 Gartner Magic Quadrant™ for Cloud Database Management Systems, it may not be the best option for users who need a database that supports large-scale data processing on a cloud platform. Product Description
Protect against ransomware with a centralized cloud backup service and solution.
Pros and Cons
Offers a wide variety of cloud solutions - customers can choose from on-premises, hybrid, multicloud, or edge computing.
Has a large global infrastructure with more regions than any other provider.
Provides key financial and technical guidance to help with customers' business case for the cloud.
The wide variety of solutions can be overwhelming for some customers to navigate.
The cost of the service may be prohibitive for small businesses or individuals.
Some customers may prefer a provider that specializes specifically in their industry or niche. Product Description
Shop the latest Dell computers & technology solutions. Laptops, desktops, gaming pcs, monitors, workstations & servers. FREE & FAST DELIVERY
Pros and Cons
Dell offers a wide range of products and services, including laptops, desktops, servers and storage solutions.
Dell has a strong focus on customer support and offers a virtual assistant to help customers find the right solution for their needs.
Dell is committed to sustainability and offers solutions that help customers reduce their carbon footprint.
Dell products can be expensive compared to other brands.
Some customers have reported issues with customer support, particularly with shipping and order fulfillment.
Dell's product offerings may not be as diverse as some other tech companies, particularly in emerging technologies such as artificial intelligence and virtual reality.
Missing a tool?
List it here

->
Frequently asked
questions
The best backup software varies based on your specific needs and budget. Popular options include Backblaze, Acronis True Image, and Carbonite. Evaluate features, pricing, customer support, and ease of use to find the software that aligns with your backup requirements.
Backup software provides efficient data backup, recovery, and restoration with minimal to no data loss or downtime. It helps businesses secure critical data, minimize risks of data loss due to disasters, cyber threats, and human errors. It also increases productivity and reduces the cost of lost data and recovery.
The common use of backup software is to create and store copies of important data and files, preventing data loss or corruption in the event of system failures, cyber attacks, or human error. It also enables businesses to restore lost data and ensure business continuity. Backup software offers features like scheduling, encryption, and cloud storage options for secure and automated backups.
When choosing backup software, consider features like automatic backup scheduling, backup storage options, file compression, encryption, backup speed, ease of use, data recovery options, customer support, and compatibility with your operating system and devices. These features will ensure reliable and secure data backup and recovery.
Backup software is used across various industries, including finance, healthcare, education, government, technology, and more. It is a versatile tool that helps businesses of all sizes and sectors to protect their valuable data and ensure business continuity in case of unexpected events like system failures, natural disasters, or cyber-attacks.
The cost of backup software varies based on factors like features, provider, and data size. It can range from free plans with limited features to monthly subscriptions starting at $5 to $50 or more, depending on the scale and level of service required.
Yes, there are free backup software tools available. Some popular options include EaseUS Todo Backup Free, AOMEI Backupper Standard, and Cobian Backup. These free plans often have limitations on features, storage capacity, and device numbers. However, they can provide basic backup solutions for personal or small business use.
Backup software usually requires basic computer skills and an understanding of how to manage files. Some backup software may require more technical knowledge for advanced features such as encryption or automations. It's important to read the product documentation or seek support resources for assistance.
How to use this page to find the right software
Identify your needs and requirements from the software. Consider factors like functionality, features, platform compatibility, budget, and any specific industry or personal preferences.
Based on your needs, prioritize the features or functionalities that are essential for your software.
Explore the website link of each software to gather more detailed information about it.
Modernize your operations with interactivity
📈 Automate bills, usage reports, and notifications with the journey feature
⚡ Enable people to raise issues inside the emails using forms
✉️ Use APIs to trigger and send notification and reminder emails
Early stage startup? These tools might help you
Better emails. less work.
super growth.