Best Blockchain Platforms in 2023
Are you looking for a Blockchain Platforms for your business? You have come to the right page. This guide will help you discover the best Blockchain Platforms of 2023 and along with a deep dive into their features, pricing, rating, etc.
What is Blockchain Platforms?
Blockchain platforms are digital ledgers that provide a decentralized and secure way to store and transfer data and value. These platforms use cryptographic algorithms to ensure the integrity and accuracy of the data stored on them, making them ideal for applications such as cryptocurrencies, supply chain management, and digital identity verification. With the ability to create and manage smart contracts, blockchain platforms also enable secure and transparent automation of complex business processes.
How Blockchain Platforms work or function?
Blockchain platforms are digital ledgers that facilitate secure, transparent and tamper-proof transactions. They work by recording data across a network of computers, making it virtually impossible for anyone to alter the data without the consensus of the network. Blockchain platforms use cryptographic algorithms to ensure that data is not only secure but also easily accessible and shareable with authorized parties. Their decentralized nature eliminates the need for intermediaries, making them ideal for industries where transparency, trust and accountability are paramount.
Benefits of Blockchain Platforms?
Blockchain platforms can facilitate secure and transparent transactions for businesses and individuals alike, reducing the risk of fraud and streamlining processes.
They can also provide a decentralized and tamper-proof database, enabling secure storage of sensitive information and facilitating collaboration.
In addition, blockchain platforms can increase efficiency and reduce costs by eliminating intermediaries and automating processes.
How we curated this list
We conducted extensive research to identify a wide range of software options within each category. This involved exploring online resources, industry publications, software directories, and user reviews. Please note that the pricing and features mentioned here are subject to change. We recommend you to visit the product website for the latest information before making a decision.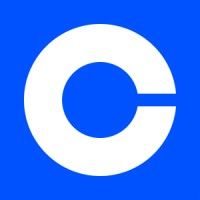 Product Description
Coinbase Institutional offers solutions, products, and research for institutional crypto investors
Pros and Cons
Coinbase Institutional provides a secure and reliable platform for institutional investors to buy, sell and store cryptocurrencies.
The platform offers real-time trading and settlement services, ensuring speedy transactions.
Coinbase Institutional offers a wide range of digital assets for investment, providing investors with diverse portfolio options.
Access to Coinbase Institutional is only available to accredited investors, limiting the accessibility of the platform.
Coinbase Institutional charges relatively high fees, compared to other cryptocurrency exchanges, which can be a turnoff for some investors.
The platform is not regulated by the Securities and Exchange Commission (SEC), which raises concerns for investors regarding security and legality.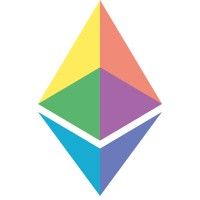 Product Description
Ethereum is a global, decentralized platform for money and new kinds of applications. On Ethereum, you can write code that controls money, and build applications accessible anywhere in the world.
Pros and Cons
Ethereum provides a decentralized finance system that facilitates global payments and allows users to send, receive, borrow, and earn interest anywhere in the world.
Ethereum's technology allows for anything that can be owned to be represented and traded as non-fungible tokens (NFTs), which can help creators earn royalties and offer new business models.
Users can build and interact with Ethereum and its apps using existing languages like JavaScript and other open-sourced code, making it more accessible for developers.
As a cryptocurrency, Ethereum is still not widely accepted as a form of payment in many places, making it difficult to use in everyday transactions.
The constantly evolving nature of Ethereum's technology can make it challenging for users to keep up with the latest updates and developments.
The decentralized and open nature of Ethereum can also make it vulnerable to security risks and fraud, which can pose a threat to users' funds and personal information.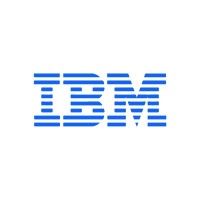 #3
IBM Blockchain Platform
Product Description
IBM Blockchain technology empowers businesses to digitize transactions through a secured, shared and distributed ledger, improving efficiency and transparency.
Pros and Cons
Allows for trusted data exchange and workflow automation beyond organization boundaries, increasing operational agility and opening new revenue streams.
Provides cost takeout and risk mitigation with streamlined shared processes, increased accountability, minimized disputes, and automated reconciliation tasks.
Offers new monetization opportunities with product authenticity and asset tokenization, which can increase brand trust and sales, and open new marketplaces.
Limited information is provided on pricing and implementation, making it difficult to gauge the cost-effectiveness and feasibility of the solution for small businesses.
While the use of blockchain technology can increase trust and transparency, there are concerns around data privacy and security, which need to be carefully considered and addressed.
The benefits of the solution are mostly focused on supply chain management and financial services, and may not be as relevant to other industries.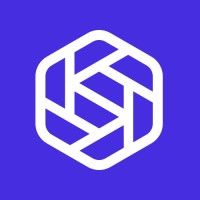 Product Description
Kaleido is a Web3 platform for building blockchain applications and digital assets to transform your business. Our enterprise-grade platform makes blockchain easy. Try it free today.
Pros and Cons
The product offers a complete stack for enterprises to build and scale secure web3 applications, cutting off months from the development timeline.
The product has a multi-protocol, cross-cloud, and hybrid, which makes it industry-leading for blockchain as a service.
The product provides a dedicated chain and an institutional-grade digital asset platform at a mass scale with zero gas fees, which can enhance the user experience.
No information about pricing is provided.
The product has a vast range of services that can be overwhelming for users.
The product has a steep learning curve, and the documentation may not be comprehensive for first-time users.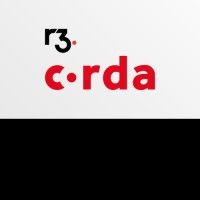 Product Description
Develop on Corda, the leading private, secure and scalable DLT platform for regulated markets.
Pros and Cons
High level of security: Corda offers a secure blockchain platform for financial transactions, making it ideal for businesses handling sensitive data.
Customizable: Corda allows users to create tailor-made solutions to their specific business needs, providing flexibility and scalability.
Industry support: Corda has gained broad support from major global players in a variety of industries, including financial services, healthcare, supply chain management, and more.
Technical complexity: Corda can be challenging to set up and operate for users with little technical expertise.
Limited ecosystem: While Corda enjoys industry support, it still has a relatively small ecosystem compared to some of its competitors.
Expensive: Corda can be quite costly to implement and maintain, especially for smaller businesses.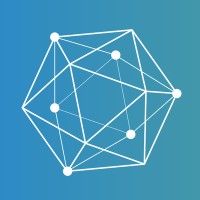 Product Description
Hyperledger is a multi-project open source collaborative effort hosted by The Linux Foundation, created to advance cross-industry blockchain technologies.
Pros and Cons
Offers a modular and highly secure environment for developing distributed ledger technologies.
Provides a neutral and open community for enterprise blockchain supported by technical and business governance.
Bridges permissioned and permissionless networks and promotes open standards and open governance.
The passage doesn't offer any specific details about the product, making it difficult to understand its features and capabilities.
The benefits of the product are not clearly defined beyond general statements about the Hyperledger ecosystem.
The passage focuses more on promoting the Hyperledger Foundation and its community than on providing value and benefits to potential customers.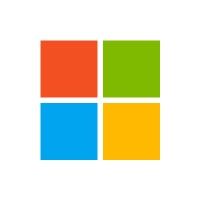 #7
Azure Blockchain Workbench
Product Description
Build real-world Web3 applications using Azure, Web3 developer tools, and security services.
Pros and Cons
Offers a wide range of cloud solutions suited for any business need.
Azure Cognitive Services provides APIs and AI services for developers to build applications with cognitive capabilities.
Has a comprehensive set of resources for developers, including SDKs, command-line tools, and subscriptions to create, deploy, and manage applications.
Limited information provided about their pricing structure, making it difficult to estimate the true costs of their services.
Sometimes requires a learning curve for developers who are new to the platform.
Some features are not available in certain regions, limiting the reach of certain services for some businesses.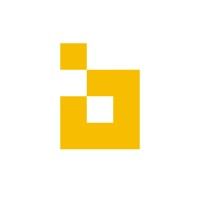 Product Description
BitFury is a fully integrated Bitcoin Blockchain security and infrastructure provider.
Pros and Cons
Bitfury Group is a leading blockchain technology company.
Bitfury offers blockchain-as-a-service solution for integrating blockchain into operations.
Bitfury's DataTank container has a "plug and play" turnkey design for cost-effective and efficient cluster computing deployment.
The website requires filling out a lengthy form with personal information to access products and information.
The website warns of fraudulent sites using the Bitfury name, creating confusion for customers and partners.
It's not clear from the passage what specific artificial intelligence solutions Bitfury offers.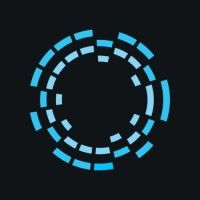 Product Description
Blockstream is the global leader in Bitcoin and blockchain technologies, building the foundations for the financial infrastructure of the future.
Pros and Cons
Blockstream offers a diverse range of products and services in the Bitcoin and blockchain technology field.
Blockstream's Liquid Network enables fast, confidential transactions, and the issuance of assets.
Blockstream Green is a multi-platform, feature-rich Bitcoin and Liquid wallet that can help users manage their digital assets.
Some of Blockstream's products and services are geared towards business and enterprise clients, which may not be accessible to individuals.
There may be a learning curve involved in using Blockstream's products and services, especially for those who are new to Bitcoin and blockchain technology.
Blockstream's products and services may require a certain level of technical expertise, which could be a barrier for some users. Product Description
BlockCypher is a cloud-optimized block chain platform powering crypto-currency applications reliably and at-scale.
Pros and Cons
Supercharged APIs for fast and powerful global infrastructure.
High throughputs, linear scaling and low-latency, making it easy to build blockchain applications quickly and confidently.
Full blockchain nodes are hosted for optimal security in validating and relaying transactions.
Beware of scammers using the BlockCypher name on Telegram.
No mention of free trial periods and pricing plans are not readily available.
No information on the number of transactions and processing speeds offered by the platform. Product Description
BlockApps helps you harness the power of Web3 to unlock the full value of your business assets through transactional transparency.
Pros and Cons
BlockApps is a pioneer in blockchain technology with a clear vision of how it can transform commerce, and has collaborated with top companies worldwide.
They offer blockchain solutions for diverse industries like agriculture, energy, oil and gas, financial services, and government, improving transparency and operational efficiency.
Their Mercata Marketplace enables the exchange of physical assets using blockchain technology, making it easier to buy and sell properties with lower brokerage fees.
The website does not offer much information on pricing, which may be a deterrent for some businesses.
The emphasis on blockchain technology may be a limitation for businesses that do not fully understand or are hesitant to adopt the technology.
BlockApps may be seen as a niche product that only applies to certain industries, which may limit their target audience. Product Description
Embark on your Web3 journey with the streamlined, scalable, and secure development platform. Luniverse provides a full-stack web3 development platform with node service, multichain API, and data analytics features.
Pros and Cons
Luniverse offers a multichain middleware for web -0, which means that developers have access to a variety of blockchain platforms and technologies to build their applications.
Luniverse NFT provides a multichain NFT solution that eliminates gas fees and solves environmental issues.
Luniverse's blockchain as a service (BaaS) offers a full-stack blockchain platform for enterprises, making it easier for businesses to adopt blockchain technology.
There is no information provided about the pricing plans for Luniverse's products and services, making it difficult for potential customers to determine if it is within their budget.
It is unclear from the passage what level of customer support Luniverse provides, which may be an important consideration for businesses looking to adopt new technology.
While Luniverse's multichain technology may provide more options for developers, it may also lead to additional complexity and require additional resources to maintain multiple blockchain platforms. Product Description
SubQuery is a blockchain developer toolkit powering web3 developers in Polkadot, Ethereum, Polygon, BSC, Avalanche, Cosmos, Algorand, NEAR, and more!.
Pros and Cons
SubQuery enables efficient querying of decentralized data by indexing and caching the data, which reduces query time and improves performance.
It provides transparency and auditability by allowing users to verify the source of data used for analysis.
With SubQuery, developers can easily build decentralized applications (dApps) on Substrate-based blockchains without worrying about the complexities of indexing and querying.
It is a relatively new product, and there may be some bugs or issues that need to be addressed.
Users might find it challenging to set up and use SubQuery due to the technical knowledge required to interact with it.
It may not be suitable for all types of decentralized applications, limiting its applicability in certain use cases. Product Description
𝐀𝐞𝐪𝐮𝐚𝐥𝐢𝐬 is a pioneer in Blockchain development, enabling traceable 𝐒𝐮𝐩𝐩𝐥𝐲 𝐂𝐡𝐚𝐢𝐧 in various verticals, 𝐅𝐢𝐧𝐚𝐧𝐜𝐢𝐚𝐥 𝐭𝐫𝐚𝐧𝐬𝐚𝐜𝐭𝐢𝐨𝐧 platforms, 𝐞𝐊𝐘𝐂, 𝐇𝐞𝐚𝐥𝐭𝐡 𝐝𝐚𝐭𝐚 exchanges and much more...
Pros and Cons
Provides guarantee of 100% food safety for various industries such as food and beverage, life sciences, agriculture, etc.
Offers specific industry solutions for needs such as tracking product origin, health data management, and customer identity checking.
Has partnerships with technology and development partners, as well as satisfied clients who have praised their professional approach and fast delivery.
The passage is repetitive with multiple instances of the same content and does not provide new information.
It is not clear how the product works or provides the guarantee of 100% food safety.
The passage does not outline the pricing or cost of the product, making it difficult to judge its accessibility for small businesses.
Missing a tool?
List it here

->
Frequently asked
questions
The best blockchain platform software depends on your needs and goals. Popular options include Ethereum, Hyperledger Fabric, and Corda. Evaluate features, scalability, security, and community support to find the software that aligns with your business requirements.
Blockchain platforms offer various benefits such as decentralization, transparency, immutability, security, reduced fraud, improved traceability, increased efficiency, and cost savings. It helps businesses to streamline their operations, enhance trust, and promote innovation.
The common use of blockchain platform software is to create decentralized applications and systems that enable secure and transparent transactions without the need for intermediaries. It provides features like smart contracts, consensus algorithms, cryptography, and immutability to ensure trust, privacy, and accountability. It has applications in finance, supply chain, healthcare, identity management, voting, and more.
When choosing blockchain platform software, consider features like security, scalability, interoperability, consensus mechanism, smart contract functionality, governance, tokenization, and development tools. These features will help you effectively manage and optimize your blockchain platform.
Blockchain platforms software is used across various industries, including finance, healthcare, supply chain management, real estate, and more. It is a versatile tool that helps businesses of all sizes and sectors to securely store and manage digital transactions and records.
The cost of blockchain platforms software varies depending on the features, provider, and level of service required. It can range from free open-source options to enterprise-level subscriptions starting at $10,000 to $100,000 or more.
Yes, there are several free blockchain platforms and software tools available. Some popular options include Ethereum, Hyperledger Fabric, and Corda. These free platforms often have limitations on scalability and features, but they can be useful for those exploring blockchain technology or building small-scale projects.
The level of technical expertise required to use blockchain platforms software varies depending on the platform and specific use case. Some platforms, like Ethereum, require advanced programming knowledge to develop and deploy smart contracts. However, other platforms, like Ripple, may have more user-friendly interfaces for non-technical users. It is important to research and understand the specific platform and its requirements before attempting to use blockchain software.
How to use this page to find the right software
Identify your needs and requirements from the software. Consider factors like functionality, features, platform compatibility, budget, and any specific industry or personal preferences.
Based on your needs, prioritize the features or functionalities that are essential for your software.
Explore the website link of each software to gather more detailed information about it.
Modernize your operations with interactivity
📈 Automate bills, usage reports, and notifications with the journey feature
⚡ Enable people to raise issues inside the emails using forms
✉️ Use APIs to trigger and send notification and reminder emails
Early stage startup? These tools might help you
Better emails. less work.
super growth.