Best Call Center Software in 2023
Are you looking for a Call Center Software for your business? You have come to the right page. This guide will help you discover the best Call Center Software of 2023 and along with a deep dive into their features, pricing, rating, etc.
What is Call Center Software?
Call center software is an application that effectively manages all incoming and outgoing customer calls and interactions. It helps call center agents to efficiently handle customers' queries by providing them with a user-friendly interface to manage call routing, call recordings, call logs, and providing real-time analytics to improve customer experience. Call center software is an essential tool for organizations that strive for offering seamless customer service across multiple channels.
How Call Center Software work or function?
Call center software operates as a centralized platform for managing communication between call centers and customers. It integrates multiple channels such as voice, chat, email, and social media into a single platform, providing agents with quick access to all necessary information. The software can also automate processes like call distribution, customer data recording, and call routing, resulting in increased efficiency and improved customer satisfaction. Additionally, analytics and reporting tools included in the software helps to track important KPIs and enhance the overall performance of the call center.
Benefits of Call Center Software?
Call center software can:
Increase call efficiency through automation, queuing, and routing.
Improve customer satisfaction with personalized experiences.
Enhance agent productivity with real-time data and performance monitoring.
Provide valuable insights through call analytics and reporting.
Offer multi-channel support across voice, email, and chat.
Facilitate remote work with cloud-based solutions.
Integrate with CRM and other business tools for seamless operations.
Reduce operational costs and maximize ROI for the organization.
How we curated this list
We conducted extensive research to identify a wide range of software options within each category. This involved exploring online resources, industry publications, software directories, and user reviews. Please note that the pricing and features mentioned here are subject to change. We recommend you to visit the product website for the latest information before making a decision.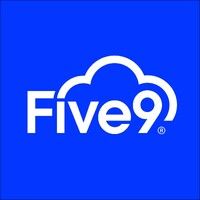 Product Description
Five9 delivers the most reliable cloud contact center that empowers organizations to deliver extraordinary customer experiences. Request a demo!
Pros and Cons
Five9 offers cloud-based contact center software that enables your agents to engage with customers across their channel of choice.
The platform provides powerful CX solutions with the help of practical AI, automation, and the cloud to increase business agility and exceed customers' expectations.
Five9 is a trusted cloud partner that offers workforce optimization, performance and quality management, and intelligence virtual agents to streamline operations and improve customer engagement.
The platform doesn't offer a free trial for potential customers to test and evaluate the product before committing.
The pricing plan isn't transparent, so it's difficult to know how much the software will cost without contacting the company directly.
Five9's complex solutions might not be suitable for small businesses that have fewer customers and a smaller budget.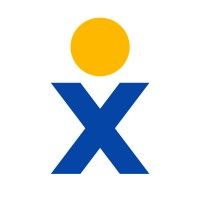 Product Description
Nextiva is a software company that enables all your business communications through one collaboration tool. Get more done using fewer apps. Start your free trial!
Pros and Cons
Nextiva's Connected Communications platform provides a comprehensive, all-in-one solution for communication and collaboration that can reduce the number of apps a team needs to use, increasing productivity.
The platform is highly praised for its reliability, with a 99.999% uptime guarantee that can give businesses peace of mind.
Nextiva's sales and service tools can help businesses increase revenue, forge deeper connections with customers, and streamline support efforts.
There is no mention of pricing on the product page, which may make it difficult for potential customers to determine if the platform is within their budget.
It is unclear if Nextiva offers any features specifically designed for remote teams, which may be a drawback for businesses that have shifted to a work-from-home model.
While the Connected Communications platform is praised for its ease-of-use, it is possible that some businesses may find the breadth of features overwhelming and unnecessary for their needs.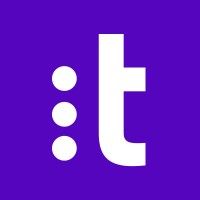 Product Description
Talkdesk is a global cloud contact center leader for modern customer service, trusted by enterprises of all sizes. Get a demo today.
Pros and Cons
Interactive and customized demos are available to help businesses make informed decisions about adopting the product.
Talkdesk offers modern customer service and AI for everyday use, which can help streamline and improve customer interactions.
The product has a proven track record and has received high ratings from customers, indicating that it is reliable and effective.
No specific pricing information is provided, which may make it difficult for potential customers to determine if the product is within their budget.
The range of features (such as industry-specific solutions and workforce engagement) may not be necessary or applicable for every business, which could lead to some paying for features they don't need.
It is unclear what level of customer service or support is offered beyond the initial demos, which could lead to frustration or confusion if users encounter issues with the product.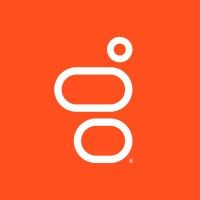 Product Description
Genesys is a leader for omnichannel customer experience & contact center solutions, trusted by 10,000+ companies in over 100 countries.
Pros and Cons
Genesys offers a comprehensive suite of products for businesses to manage their customer experience, including contact center software, digital channels, AI and automation, and workforce engagement.
The company provides personalized and empathetic experiences at scale, allowing businesses to deepen their customer connection across every marketing, sales, and service moment on any channel.
Genesys has a strong partner ecosystem with strategic alliances with global technology brands and integrations with platforms customers use to enhance experiences.
The passage seems to mainly focus on promoting the event instead of the actual product offerings.
The passage can be overwhelming and difficult to navigate due to its long and comprehensive nature.
Prices for Genesys products or services are not mentioned, so it may be unclear whether they are affordable for all types of businesses.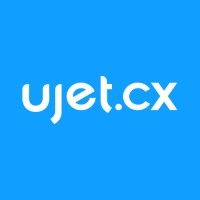 Product Description
At UJET we are redefining customer experience with our cloud contact center platform.
Pros and Cons
The product offers an AI-powered CCaaS solution that delivers exceptional customer experiences and personalized interactions across voice, SMS, and chat.
It provides real-time analytics, predictive intelligence, and automation for driving operational efficiency and CX personalization.
The product offers an easy-to-use, intuitive design with flexible pricing and packages to make life easier for customers, agents, and administrators.
It may require significant upfront investment costs for small businesses and startups.
The integration and customization with existing CRM systems may take time and additional resources.
Some customers may prefer a more traditional, human-driven customer service approach rather than AI-powered solutions.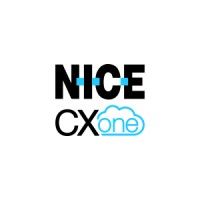 Product Description
Customer Experience Software – NICE CXone delivers CXI: seamless experiences across the entire customer journey for the contact center – and beyond.
Pros and Cons
Offers a wide range of products and solutions for customer engagement and support, such as conversational AI, IVR, and workforce engagement.
Helps businesses achieve various goals, such as improving customer experience, reducing costs, increasing sales, and achieving compliance.
Provides a cloud contact center solution with pre-integrated applications.
The passage is dense and difficult to read, which may be overwhelming for some users.
It is not clear how much the products and solutions cost and if they are affordable for all types of businesses.
There is no mention of customer support availability or how to get help with the products and solutions.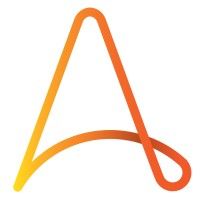 #7
Automation Anywhere - RPA | Robotic Process Automation
Product Description
Automation Anywhere Platform, delivers secure enterprise automation alongside process intelligence to improve operational efficiency, accelerate business processes and increase cost savings.
Pros and Cons
Offers a wide range of products for automation that can be used for different industries and functions.
Provides technical support and documentation to help users effectively use their products.
Has a community edition that allows users to start their RPA journey instantly for free.
It is not clear how much the products cost and what support plans are available without contacting the sales team.
Some products may require technical expertise to configure and use effectively.
The focus on automation may lead to a reduced workforce and job displacement.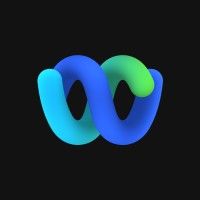 Product Description
Maximize agent productivity and improve customer satisfaction with Webex—a leading provider in cloud contact center software. Experience our all-in-one, cloud-based contact center solution using artificial intelligence and machine learning to provide insightful direction for agents and more engaged users.
Pros and Cons
A wide range of products and solutions are offered that cater to different needs of users.
Webex offers seamless transitions from digital to human interactions through a variety of channels for intelligent and fully connected customer journeys.
Webex Contact Center provides actionable insights and collaboration tools for employees to better meet business goals.
Webex offers so many products and solutions it might be difficult for new users to fully understand the different offerings and how they work together.
It's not clear what the pricing for each of the solutions offered on the Webex platform is.
There might be a learning curve for employees who are unfamiliar with the features and interface of Webex, which could lead to some frustration and decreased productivity.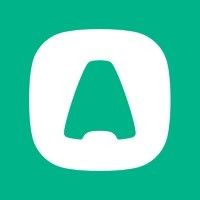 Product Description
The cloud call center software trusted by teams everywhere. Set up a cloud-based call center and integrate with your CRM & Helpdesk software in minutes.
Pros and Cons
AI-powered call transcription improves call performance.
No hardware or IT technicians needed; easy to install and upgrade.
Easily integrates with CRM systems, helpdesk solutions, and other essential apps.
No pricing information provided.
Limited information on specific features.
Limited information on customer support options.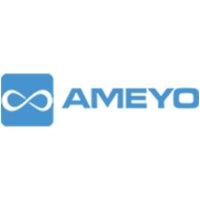 Product Description
Ameyo Call Center Software offers Omnichannel Contact Center Capabilities. Check out the advanced features of contact center software and helpdesk software.
Pros and Cons
Ameyo offers a variety of solutions for call centers, including inbound and outbound call centers, CRM integration, and omnichannel support.
Ameyo's products can be deployed on-premise, in the cloud, or in a hybrid fashion, offering flexibility to businesses.
Ameyo has received several awards and recognition, indicating the quality of their products and services.
The pricing for Ameyo's products is not provided on the website, which may make it difficult for businesses to compare it with other solutions.
There is no mention of support options for Ameyo's products, which may be a potential concern for businesses that require additional assistance.
The website does not provide detailed information on the features included in each product, which may make it difficult for businesses to understand exactly what they're getting.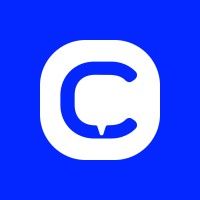 Product Description
Make and receive calls using powerful call center software connected to your favourite business tools.
Pros and Cons
CloudTalk provides advanced calling features, such as CRM integration and automation tools, making it easier for sales and customer service teams to connect with their customers and optimize their performance.
CloudTalk offers global coverage with the largest international number coverage in the market, allowing businesses to expand their reach and adapt their workflows to fit their global ambitions.
CloudTalk collects, centralizes, and processes all calling data, providing managers with built-in analytics to gain unparalleled control over the customer journey and make CX their greatest competitive advantage.
It is not clear from the passage whether CloudTalk offers a free trial or demo for potential customers to test the product before committing to a purchase.
The pricing structure for CloudTalk is not detailed in the passage, making it difficult for businesses to determine if the cost of the product is feasible for their budget.
The passage briefly mentions integrations with some popular tools but does not provide a comprehensive list of all the integrations available, limiting businesses' ability to fully assess whether CloudTalk can integrate with their current software stack. Product Description
PBX, Video Conferencing, Live Chat & more with ❱ 3CX ® all included with no hidden costs or add-ons. Free for unlimited users ☛ Try it today!
Pros and Cons
App-free video conferencing
Can save up to 80% on phone bills
Easy to install and manage
No information about pricing on the website
It's unclear how many users are included in the free plan
Limited information about advanced call center features and reporting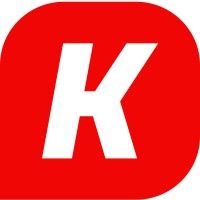 Product Description
Kixie is the sales engagement platform that boosts sales team performance with ultra-reliable, easily-automated calling & texting.
Pros and Cons
Kixie is ranked #1 in auto-dialer in G2 Spring 2023 results index.
Kixie can be integrated with many leading CRMs such as HubSpot, Salesforce, Pipedrive, etc.
Kixie provides various features such as voice & SMS automations, business SMS, contact center analytics & reporting, and more.
It may not be useful for businesses that do not require an auto-dialer.
The pricing of the service is not mentioned, so it's unclear how much it will cost.
There is no mention of any customer support options.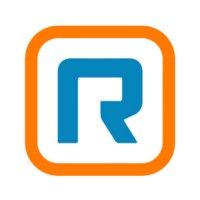 Product Description
RingCentral provides businesses with different cloud-based business communications solutions that include message, video, phone, and contact center services that allow teams and customers to work together - from anywhere.
Pros and Cons
RingCentral offers a variety of products for business communication, including calls, messaging, and video solutions.
The platform allows users to access all their important conversations, calls, and meetings in one app.
RingCentral offers advanced features, analytics, and integrations for businesses of all sizes.
The pricing options for RingCentral may not be affordable for all businesses.
Some users may find the app's interface confusing or difficult to navigate.
RingCentral's customer service may not be as responsive or helpful as some competitors. Product Description
With 2500+ customers our Call Center Solution enables 100K+ agents globally to handle over 2 billion calls every year. Schedule your free demo
Pros and Cons
Ozonetel CX Hub offers an AI-enabled omnichannel solution that enables agents to deliver personalized and relevant information to customers across all interaction channels.
Ozonetel offers a comprehensive set of call center tools, including auto dialers of various types, real-time monitoring dashboards, and extensive analytics and reporting.
The company has been consistently recognized by the industry for delivering top-notch features, services, and support to customers.
There is no mention of the pricing model for Ozonetel Call Center Solution on the product page.
The product information is quite technical and might be overwhelming for someone who is not familiar with the call center industry.
There are no customer reviews or testimonials available on the product page.
Missing a tool?
List it here

->
Frequently asked
questions
The best call center infrastructure (CCI) software will depend on the specific needs and goals of your business. Some popular options include Avaya, Genesys, and Cisco. Evaluate features, pricing, scalability, and integration capabilities to find the software that aligns with your business requirements.
Call center infrastructure (CCI) software provides many benefits, including improving customer satisfaction, increasing productivity, reducing costs, facilitating efficient workflows, enabling better communication, and enhancing performance analytics. It helps businesses streamline their customer service operations and create a positive customer experience.
The common use of call center infrastructure (CCI) software is to manage communication channels for incoming and outgoing customer calls, emails, and chats. It enables businesses to improve customer service, measure and enhance agent performance, and optimize call routing and handling. It also provides features for reporting, analytics, and integration with customer relationship management (CRM) systems to streamline operations and boost efficiency.
When choosing call center infrastructure software, consider features like call routing, IVR, agent management, omnichannel support, reporting and analytics, integration options, security, scalability, and customer support. These features will help you effectively manage your call center operations and improve customer experience.
Call center infrastructure (CCI) software is used across various industries, including telecommunications, healthcare, finance, retail, and customer service sectors. It helps businesses to effectively manage their customer interactions through call center operations.
The cost of call center infrastructure software depends on various factors such as features, provider, and scale of the service required. It can range from a few hundred dollars to several thousand dollars per month. It's important to determine your needs and budget before selecting a provider that offers the right combination of features and affordability.
Yes, there are free call center infrastructure (CCI) software tools available such as Asterisk, FreePBX, and OrecX. However, these free tools may have limitations on features and support. Paid options like Avaya, Genesys, and Cisco offer more advanced features and support for larger businesses.
Call center infrastructure software can require technical expertise for implementation and maintenance. However, call center agents typically only need basic computer skills to use the software, such as navigating the user interface and making/receiving calls. Advanced features may require training or support resources.
How to use this page to find the right software
Identify your needs and requirements from the software. Consider factors like functionality, features, platform compatibility, budget, and any specific industry or personal preferences.
Based on your needs, prioritize the features or functionalities that are essential for your software.
Explore the website link of each software to gather more detailed information about it.
Boost sales performance with interactivity
🤝 Book demos and meetings inside emails
📈 Get user level analytics and events for better targeting
⚡ Collect feedback and no-show reasons with interactive forms
Early stage startup? These tools might help you
Better emails. less work.
super growth.