Best Career Management Software in 2023
Are you looking for a Career Management Software for your business? You have come to the right page. This guide will help you discover the best Career Management Software of 2023 and along with a deep dive into their features, pricing, rating, etc.
What is Career Management Software?
Career management software is a tool that enables individuals or organizations to plan, track, and manage career development activities. It can help users to identify skill gaps, set career goals, create development plans, track progress towards those goals, and evaluate outcomes. This software can also assist with succession planning, talent retention, and workforce planning by identifying high-potential employees and providing recommendations for training or development opportunities. Overall, career management software helps users to take a proactive approach to career development and increase their chances of achieving long-term success.
How Career Management Software work or function?
Career management software provides individuals with tools to manage their professional development and create a path to achieve career goals. It offers features such as career planning, skill assessment, job market analysis, job search, and networking opportunities. This software can help individuals make informed decisions about their career choices, enhance their skills, and create a personalized career development plan. It enables professionals to stay on track and achieve their career aspirations.
Benefits of Career Management Software?
Benefits of career management software:
Facilitates better communication and collaboration between employees and managers.
Provides insights into employee skills and competencies, helping in team building and identifying potential career paths.
Streamlines performance management and talent development processes, reducing administrative burdens.
Increases employee engagement and motivation through goal setting and career planning.
Enables tracking of employee progress and career advancement, which can lead to retention and loyalty.
How we curated this list
We conducted extensive research to identify a wide range of software options within each category. This involved exploring online resources, industry publications, software directories, and user reviews. Please note that the pricing and features mentioned here are subject to change. We recommend you to visit the product website for the latest information before making a decision.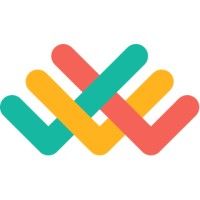 Product Description
Lattice is the people success platform that empowers people leaders to build engaged, high-performing teams, inspire winning cultures, and make strategic, data-driven business decisions.
Pros and Cons
Lattice offers a holistic solution for performance management, employee engagement, and career development in one unified platform.
The platform provides actionable people insights that lead to impact, including AI-powered sentiment analysis and access to exclusive benchmarking data.
Lattice offers seamless integrations with other software, making it easy to incorporate into existing workflows.
The platform may be too comprehensive for small businesses with limited resources or a simple performance management process.
While the platform offers customizable resources and educational materials, some companies may prefer more hands-on support from a dedicated account manager.
Lattice's pricing model may be prohibitive for some companies, with costs varying depending on company size and specific needs.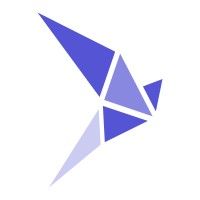 Product Description
Leapsome is an all-in-one platform for People Enablement. OKRs, Performance Reviews, Engagement Surveys, Learning, and more. Request a demo today.
Pros and Cons
Leapsome offers a single platform for all of the needs of an organization including performance management, employee engagement, OKRs, and learning.
The platform is highly customizable and integrates with existing tools including HRIS, Slack, Teams, Calendar, or Jira.
Customer satisfaction is high with a 99% satisfaction rate for interactions with the success team and a user satisfaction rate of 4.9/5.0 based on verified reviews on G2 and Capterra platforms.
The pricing for Leapsome is not mentioned in the passage, which may be a disadvantage for organizations looking for a cost-effective solution.
The platform may require some initial training and implementation support to get started, which could pose a challenge for small businesses with limited resources.
The platform may not be suitable for organizations that do not rely heavily on digital tools or technology.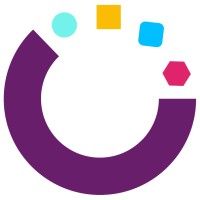 Product Description
As the leading talent development platform, we believe that the future of employee growth is data-driven, measurable, and personalized.
Pros and Cons
Offers personalized, outcome-driven talent development programs
Provides access to a network of top coaches, mentors, and trainers
Offers an AI matching algorithm for unparalleled matching to global experts
No pricing information provided
One may need a demo to fully understand how the platform works
Some of the language may not be clear to individuals who are not familiar with L&D industry jargon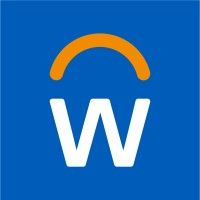 Product Description
We're excited to announce another step in Workday's efforts to continually invest in machine learning with the acquisition of Rallyteam!
Pros and Cons
Workday offers a variety of products for financial management, human capital management, planning, employee voice, and more.
They provide solutions that are adaptable and integrated with any ERP or data source.
Workday provides professional services automation for project and resource management, billing, time tracking, expenses, and more.
The article doesn't give much information on the pricing of Workday's products.
Workday's products focus heavily on business operations and management, which may not be useful for individuals or small businesses.
Workday's products require an investment of time and resources to implement and integrate into existing systems.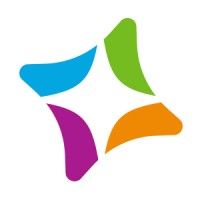 Product Description
Cornerstone's adaptive HCM solutions provide an end-to-end, skills-forward, and AI-powered system built for the new way we all work.
Pros and Cons
Offers a variety of solutions for different needs, including learning and development, performance management, recruiting and onboarding, and compliance management.
Provides modern learning experiences and AI-powered solutions to personalize learning experiences based on individual needs.
Offers virtual training and back-to-work planning to support employees through shifts in workspaces and changing work environments.
The pricing and cost of the product are not mentioned in the passage.
There is no information provided on customer support or service.
It is not clear whether the product is suitable for small businesses or only for larger corporations.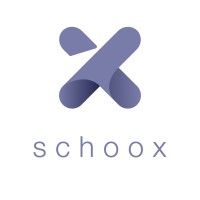 Product Description
Transform workplace learning into business growth with our people-first learning platform. Develop talent, engage employees, and mitigate risk with Schoox.
Pros and Cons
Schoox is an all-in-one learning and development platform that offers solutions for how people work and learn.
Schoox allows 24/7 customer support through phone and email, providing quick turnaround time for customer support.
Schoox offers mobile accessibility that enables learners to access learning content from anywhere.
The cost of the Schoox learning platform is not mentioned in the passage, so it's unclear whether it's affordable or expensive.
The effectiveness of the Schoox platform in improving the learners' skills and knowledge is not clearly stated in the passage.
Schoox's specific features, such as the type of content it offers, are not detailed in the passage.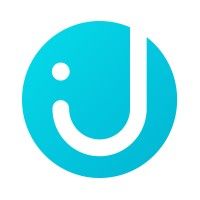 Product Description
Connect your employees' development with your company goals.
Pros and Cons
Learning management: All your organization's knowledge is structured for onboarding, compliance, and enablement processes.
Employee development: Helping your learners grow with a learning experience platform (LXP) designed to engage.
Cost effectiveness: Save money and efforts with Juno's holistic solution by consolidating all learning and development processes into just one platform.
Limited information: The passage gives limited information on the product and its features, which can make it difficult to make an informed decision.
Technical issues: The use of automated tools such as cookies and web beacons may raise privacy concerns for some users.
Third-party advertising: Juno may use third-party advertising technologies to deliver tailored advertising, which may not be suitable for all users. Product Description
La Talent MarketPlace qui révèle chaque compétence et aspiration pour donner du sens aux carrières et faciliter vos transformations.
Pros and Cons
The Tracking code for G2 Solutions helps in optimizing the allocation of strategic resources.
It uses AI skills management to drive the organization through competence.
The Talent Marketplace feature helps to increase the mobility and retention of internal talents.
The product seems to be more focused on managing talent from an organizational perspective and may not necessarily prioritize individual employee growth and development.
The cost and complexity of the solution may be a drawback for small and medium-sized businesses.
The reliance on AI may not be suitable for companies that prefer a more human-centric approach to talent management. Product Description
Play the songs, albums, playlists and podcasts you love on the all-new Pandora. Sign up for a subscription plan to stream ad-free and on-demand. Listen on your mobile phone, desktop, TV, smart speakers or in the car.
Pros and Cons
Efficient and secure file sharing: Pando allows for large files to be shared easily and securely between users.
Multiple platforms: The software is available for various operating systems including Windows, Mac, and Linux.
Customizable settings: Users can personalize the settings of the software for their specific needs.
Limited file types: Pando only supports certain file types, which can be inconvenient for users with files in unsupported formats.
No free version: The software only offers paid plans, which could be a disadvantage for individuals or small businesses.
Limited storage: The storage capacity of Pando is limited, which means users may need to purchase additional storage if they need more space.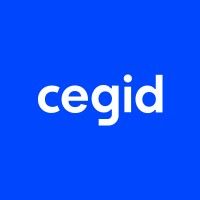 Product Description
Découvrez les solutions de gestion Cloud Cegid adaptées aux besoins des entreprises et du secteur public pour améliorer la performance.
Pros and Cons
The product offers a range of solutions for various business needs, including financial management, HR, and production, among others.
Cegid Cloud provides easy and secure access to all solutions, making it convenient for businesses to manage their operations remotely.
The use of AI and automation in their solutions helps businesses streamline their processes and make informed decisions.
The pricing of their solutions is not mentioned, which could be a drawback for businesses looking for budget-friendly options.
The product seems to be more suitable for medium and large enterprises, which might not be beneficial for small businesses.
The website lacks detailed information about the features and functionalities of each solution, which could make it challenging for businesses to choose the right one for their needs.
#11
Cornerstone Performance
Product Description
Cornerstone's adaptive HCM solutions provide an end-to-end, skills-forward, and AI-powered system built for the new way we all work.
Pros and Cons
Cornerstone Talent Experience offers a wide range of solutions related to learning and development, performance management, recruitment, and compliance management.
The platform provides personalized and connected experiences for employees, ensuring better engagement and satisfaction.
Through AI-powered solutions and skills development, Cornerstone aims to support diversity, equity, and inclusion initiatives in the workplace.
The platform offers a vast range of solutions, which may be overwhelming and confusing for some users.
The pricing for the platform may be high, which may not be affordable for small and medium-sized businesses.
The quality of customer support may vary, which can negatively impact the user experience. Product Description
Gloat is a Workforce Agility and Talent marketplace Platform that helps companies unlock skills, boost careers, and prepare their workforce.
Pros and Cons
Provides a talent marketplace platform to break down silos and reallocate skills at scale.
Offers 360° insights for strategic workforce planning and critical talent decisions through the Skills Foundation.
Helps businesses increase retention by attracting, uncovering, developing, and retaining top talent.
Might be too complex and expensive for small businesses and startups.
It heavily relies on AI and technology, which might not be suitable for companies that prefer a more traditional approach to talent management.
It requires a significant amount of time and effort to implement and integrate with existing systems and processes. Product Description
Skills Management Software that improves the curation, assignment, assessment, and development processes. Build a more skilled workforce.
Pros and Cons
Helps in building a skilled and competent workforce across various industries.
Increases the operational resiliency and agility of the organization.
Digitizes skills and competency data for consistent orientation, assessments, audits, and training and development.
Kahuna may not be a suitable software for small businesses due to its massive capabilities.
It may require extensive training for employees to effectively utilize its features.
It may be deemed expensive for companies with small budgets. Product Description
Optimize Your Workforce. Fuel50 is the leading AI Talent Marketplace for Internal Talent Mobility. Career Journeys, Gigs, Mentors, Learning, Insights.
Pros and Cons
Fuel50's AI engine matches employees to internal career opportunities, vacancies, learning, mentors, gigs, and projects based on their skills, talents, and values.
The platform offers specialized AI engine with integrated zero-bias DE&I layers that powers marketplace matching to learning, gigs, mentors, vacancies, projects, jobs, and career journeys.
The platform automates, updates, and integrates workforce architecture, replacing old and clunky frameworks.
There is no mention of the pricing of Fuel50's services, making it hard to assess its affordability.
While the platform offers specialized AI for internal mobility, it could lead to job displacement for some employees.
Fuel50's services may require implementation and integration with an employer's existing HR infrastructure, which could present a barrier to entry for some organizations.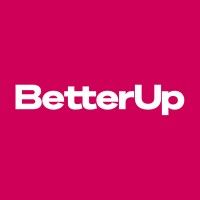 Product Description
The BetterUp coaching platform drives whole company transformation. Provide your employees with personalized experiences to boost productivity and engagement.
Pros and Cons
BetterUp offers on-demand specialists in various topics to help individuals.
The platform provides dedicated 1:1 coaching to help employees attain their goals and hold them accountable for their growth and development.
Business impact studies are available to help organizations understand the impact of coaching across sales, culture touchpoints, and performance metrics.
There is no mention of pricing on the webpage, making it unclear how economical the product is.
The specific qualifications of coaches are not clearly advertised, leading to uncertain expectations.
The platform's effectiveness in transforming enterprise behavior change is not explained in detail and may be hard to measure.
Missing a tool?
List it here

->
Frequently asked
questions
The best career management software will depend on your specific requirements and goals. Options to consider include Zoho Recruit, Workday, and BambooHR. Evaluate features, pricing, scalability, and integration capabilities to find the software that aligns with your needs.
Career management software offers benefits such as identifying employee strengths/weaknesses, providing career development opportunities, tracking employee progress/performance, succession planning, and improving employee retention. It helps businesses create a positive workplace culture, increase employee engagement, and retain top talent.
The common use of career management software is to assist individuals in managing their career paths by providing tools for goal setting, skill assessment, training and development plans, job search, and networking. It helps individuals stay organized, track their progress, and make informed decisions about career advancement opportunities.
When choosing career management software, consider features like goal setting and tracking, skill assessments, job search tools, networking capabilities, resume and cover letter creation, interview preparation, mentor matching, career path planning, and access to job openings. These features will help you effectively manage your career and optimize your job search.
Career management software is used predominantly in the human resources and staffing industry. It is designed to help companies manage employee data, performance, development and career growth.
The cost of career management software varies based on the provider, features, and level of service required. It can range from free plans with limited features to monthly subscriptions starting at $10 to $250 or more.
Yes, there are free career management software tools available. Some popular options include LinkedIn, Indeed, and Glassdoor. These provide job search, resume building, and networking features, but may have limitations on premium features. However, they can certainly be useful for job seekers looking for basic career management tools.
Career management software varies in its technical requirements depending on the platform and its features. Some programs may require minimal technical knowledge and be user-friendly, while others may require more advanced technical skills. It is important to research and evaluate the software's technical requirements before purchasing or utilizing it.
How to use this page to find the right software
Identify your needs and requirements from the software. Consider factors like functionality, features, platform compatibility, budget, and any specific industry or personal preferences.
Based on your needs, prioritize the features or functionalities that are essential for your software.
Explore the website link of each software to gather more detailed information about it.
Engage employees right inside emails
⚡ Streamline employee onboarding with interactive emails
✉️ Conduct pulse surveys and gather feedback inside the emails
🔥 Organize outings & collect opinions with interactive polls in emails
Early stage startup? These tools might help you
Better emails. less work.
super growth.