Best Coaching Software in 2023
Are you looking for a Coaching Software for your business? You have come to the right page. This guide will help you discover the best Coaching Software of 2023 and along with a deep dive into their features, pricing, rating, etc.
What is Coaching Software?
Coaching software is a digital platform designed to support coaches in their practice, helping them manage client data, schedule appointments, and keep track of progress. This software makes it easier for coaches to collaborate with clients, providing communication tools like chat, video calls, and email integration. Coaching software is an efficient solution that helps coaches deliver a more personalized experience to their clients, with features like goal setting, progress tracking, and feedback management.
How Coaching Software work or function?
Coaching software is a powerful tool to enhance coaching practices and facilitate personalized learning. It offers interactive dashboards for coaches to track progress and provide feedback, along with features like live video coaching sessions, virtual classrooms, and gamification. The software integrates AI-powered analytics to generate insights and provide recommendations, making it easier to identify areas for improvement and optimize coaching approaches. With coaching software, coaches can streamline their workflow and provide a more effective and engaging coaching experience for their clients.
Benefits of Coaching Software?
The use of coaching software improves organizational outcomes through enhanced clarity, goal-setting, and increased communication.
Employees can receive real-time feedback and customized development plans.
Coaching software also helps managers identify and action strategic training and development interventions. Overall, coaching software is instrumental in boosting employee engagement, morale, and productivity.
How we curated this list
We conducted extensive research to identify a wide range of software options within each category. This involved exploring online resources, industry publications, software directories, and user reviews. Please note that the pricing and features mentioned here are subject to change. We recommend you to visit the product website for the latest information before making a decision.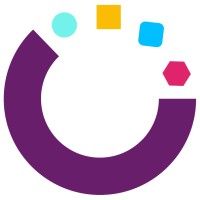 Product Description
As the leading talent development platform, we believe that the future of employee growth is data-driven, measurable, and personalized.
Pros and Cons
Provides access to top coaches, mentors, and trainers worldwide.
Offers an AI matching system that delivers unparalleled matching with global experts.
Allows users to create and manage all their employee development programs on a single platform.
No indication of the cost of using the platform.
The platforms' benefits are biased towards organizational performance improvement, with little focus on individual benefits.
The website is too cluttered with information, which can be overwhelming to navigate.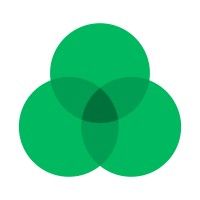 Product Description
Cloverleaf helps build great work teams and improve employee engagement using assessments like Enneagram, DISC and 16-Types to identify team strengths and coach work teams to work better together.
Pros and Cons
Cloverleaf provides digital nudges to improve performance and personal development.
The platform helps to strengthen cross-functional collaboration and increase managerial effectiveness.
It offers various assessments, including Strengthscope, VIA, 16 Types Culture Pulse, and more.
Cloverleaf's pricing plan is not disclosed on the website and may not be affordable for small businesses.
The platform's effectiveness in improving communication and productivity may vary from team to team.
The product may not be suitable for organizations that rely on face-to-face communication and prefer traditional coaching methods.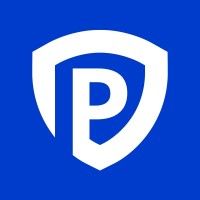 #3
Practice Coaching Software
Product Description
Learn how PracticePanther's law practice management software can automate your case management, billing, time tracking & more. Try it free!
Pros and Cons
Offers built-in payments processing, making it easy for clients to pay and increasing the probability of getting paid 70% faster by accepting different modes of payment such as credit card, ACH, or eCheck.
Provides automated workflows that reduce redundant administrative tasks, saving more than 8 hours of work per week.
Provides custom business insights with tags and reporting features to help the legal team keep track of every case, payment, document, and client detail.
The pricing for the different plans may be expensive for smaller law firms.
The software may be overwhelming for new users, and it may take some time to get accustomed to all its features.
The software may require a reliable internet connection to run adequately.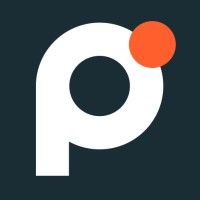 Product Description
Profi is a modern online coaching software platform for executive, leadership, life, health & wellness and other coaches. Try it free and maximize your impact!
Pros and Cons
Profi helps coaches save time by streamlining necessary but time-consuming tasks, such as scheduling 1:1 and group coaching sessions, billing, and tracking client progress.
The platform allows coaches to create, sell, and deliver signature coaching courses and programs to their clients, including interactive sessions for added engagement.
Profi offers advanced features like filtering and exporting team and company performance data or client reports, making it a powerful tool for managing a team of coaches or running an entire coaching organization.
The pricing for Profi may be too expensive for some solo coaches just starting out, with prices starting at $99 per month.
The platform may have a learning curve for coaches who are not tech-savvy, potentially requiring additional training or support.
While Profi offers features for client management and billing, coaches may still need to use additional tools for other business tasks such as marketing or website design.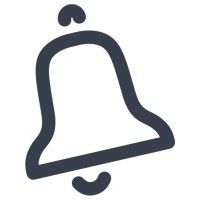 Product Description
We're the new software that runs your coaching business. Payments, contracts, scheduling, & admin – all in one place.
Pros and Cons
Paperbell integrates multiple features into one platform, creating a centralized location for coaches to manage all aspects of their business.
The software offers customizable automated messaging and client notes, saving time and improving organization for coaches.
Paperbell's free account option allows coaches to try out the software without committing to a paid plan.
Paperbell may not be the best fit for coaches who prefer to personally schedule appointments for their clients.
The software may not be suitable for coaches who already have established systems and processes in place.
The pricing of Paperbell's paid plans may be considered too high for coaches with small or infrequent client bases.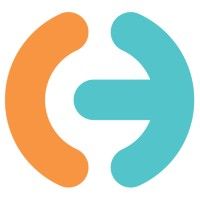 Product Description
Simply.Coach is a digital coaching platform for coaches, mentors, therapists, counsellors, and consultants. The most secure platform, rated #1 for customer centricity!
Pros and Cons
Multiple services offered in one place (coaching, mentoring, training, counseling, etc.).
Digital tools provided to help coaches manage their clients and business.
High level of security compliance for protecting confidential client data.
No information provided on the pricing plans for the different services offered.
Limited information on the features of the digital tools and platform offered.
No customer reviews or testimonials available on the website to gauge user satisfaction.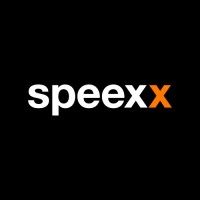 Product Description
Professional Development: Business Coaching Online, Digital Language Training & Assessment incl. IT Integration. Bring HR and L&D to the next level!
Pros and Cons
Reliable needs assessment helps identify individual and team coaching needs for better development.
Personalized language training and business coaching with live coaches and advanced AI provide an effective learning experience.
HR and L&D tools help centralize all people metrics, admin, and billing for easy management.
No pricing information is provided on the website, making it difficult for potential customers to assess affordability.
The platform may not provide a comprehensive solution for all HR and L&D needs of an organization as it focuses primarily on language training and business coaching.
The system may require some time for the users to adapt to the personalized learning approach that combines AI and coach-led training.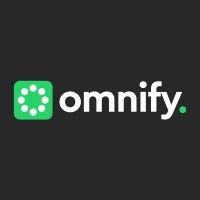 Product Description
Automate your business & simplify your life with Omnify's all-in-one online booking system that streamlines operations through one simple dashboard.
Pros and Cons
Offers a comprehensive solution for facility management needs, with tools for court listing management, custom time slots, peak and non-peak hour prices, check-ins, and recurring bookings.
Provides a seamless membership experience with simplified membership management and streamlined facility operations.
Offers a mobile app for managing bookings and other business operations on the go, with all features accessible from the palm of your hand.
Pricing information is not readily available, so it may be difficult to assess whether the cost is justified compared to other similar products.
It is unclear whether the software offers features for customization or integrations with other tools or platforms that a business may prefer to use.
The website is cluttered with a lot of information and links, which may be overwhelming for users trying to navigate and find what they need.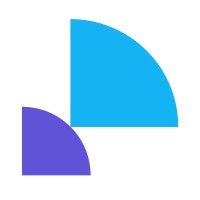 Product Description
Speak with confidence and clarity and improve your communication skills in real-time.
Pros and Cons
Poised offers a comprehensive set of tools for managing personal finances, including budgeting, goal-setting, and investment tracking.
The platform is user-friendly and customizable, allowing users to easily tailor their financial management strategies to their specific needs and goals.
Poised provides real-time updates and alerts, helping users stay on top of their finances and make informed decisions.
Poised requires users to link their bank accounts, which may raise security concerns for some users.
The platform may not be suitable for advanced investors, as it lacks some of the more sophisticated features found in other investment management tools.
Poised does not currently offer a mobile app, limiting users' ability to manage their finances on-the-go.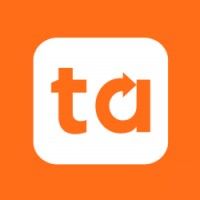 Product Description
Delenta offers a complete all-in-one solution for coaches & mentors and experts to launch, market & scale their coaching business online.
Pros and Cons
All-in-one platform for coaching business, simplifying admin tasks.
Integrated video conferencing for both individual and group coaching.
Customizable landing pages to attract leads.
No clear indication of pricing or pricing strategies.
Limited information on customer support and resources for new users.
Overwhelming amount of information on the website may make it difficult to navigate for some users. Product Description
The Chiropractor Spruce Grove AB and our team of multidisciplinary practitioners are here to support your family's well-being in body and mind. Call or email us today to start your healing journey in our warm, welcoming space!
Pros and Cons
Provides a range of services including chiropractic, physiotherapy, massage therapy, psychology, acupuncture, and Ideal Protein Weight Loss Coaching.
Each practitioner is an expert in their field, focused on the whole person with an understanding that true wellness encompasses physical and emotional health.
The practice offers a warm, welcoming environment, providing compassionate and effective health care for people of all ages.
The testimonials provided on the website are not verified and may not be representative of everyone's experience.
The pricing for services is not mentioned on the website and may not be transparent.
The website could provide more information about the practitioners' qualifications and experience. Product Description
Simplero helps knowledge creators build a coaching, course, educational or consulting business they love by simplifying their tech with one simple ...
Pros and Cons
Simplero saves time and money by allowing users to replace up to 9 other software services, making it an all-in-one platform for businesses.
Simplero offers a powerful yet simple automation and trigger feature to create custom customer journeys.
Simplero provides a website builder that is easy to use and intuitive for building and updating websites, giving the customers a great first impression of the business.
Simplero may not have as many features as other similar platforms, making it less appealing to users who require more advanced features.
Simplero's pricing may be on the higher side for small businesses or startups, making it less accessible for some users.
Simplero's support may not be available 24/7, which could be a disadvantage for those with urgent issues outside of regular business hours. Product Description
Connect4 is a client meeting platform that enables businesses to strengthen client relationships. With easy preparation, delivery, and accountability tools, Connect4 helps businesses progress their relationships with clients.
Pros and Cons
Connect4.org is a free online game, which means users can access it without paying any fees or subscription charges.
It offers a fun and engaging platform for players of all ages to play the classic Connect Four game.
The website provides a simple tutorial on enabling java script, making it easy for users to set up and play the game.
Users who are not familiar with java script may have difficulty enabling it, which could be a barrier for some players.
As a browser-based game, Connect4.org may be affected by slow internet speeds or other technical issues that could impact gameplay.
The game does not have multiplayer options, which may limit its appeal for users who enjoy playing against others online. Product Description
Optify offers coaching platform and 1:1 leadership coaching services for talent management. Their system helps organizations to effectively scale and organize coaching programs while measuring the performance of their workforce. Optify specializes in providing expert leadership development strategies.
Pros and Cons
Provides ultrafast fibre and Wi-Fi connectivity to businesses and consumers.
Offers fibre-based solutions for smart buildings, making it ideal for property developers and investors.
Great value broadband for key workers and housing association tenants.
Limited information on the specific packages and prices offered.
Limited coverage areas, as the product is only available in select areas.
No information on the reliability and customer service of the company. Product Description
Secure access to sensitive PII, PHI and Financial data in data warehouses, data lakes and databases without changing your schema or duplicating your data.
Pros and Cons
Provides self-service access to data through a data portal, which simplifies data access and allows users to get secure access in minutes.
Facilitates data protection by identifying and protecting sensitive data with access controls and masking policies applied at scale.
Helps meet compliance requirements with detailed auditing and reporting that provide an effective line of sight on data and how it's being consumed.
No clear indication of pricing or cost, which could be a concern for potential customers.
Limited selection of data stores may not be suitable for organizations with unique or complex data management needs.
The level of automation may not be suitable for organizations that require more granular control over data access and security measures.
Missing a tool?
List it here

->
Frequently asked
questions
The best coaching software will depend on your specific coaching needs and goals. Consider features like scheduling, progress tracking, video conferencing, payment processing, and client management. Popular options include CoachAccountable, Acuity Scheduling, and TrueCoach. Evaluate pricing and integration capabilities to find the software that aligns with your coaching business requirements.
Coaching software offers several benefits such as easy scheduling and communication with clients, progress tracking, task management, automated billing, and data analysis. With coaching software, coaches can manage their business more effectively, streamline their processes, and provide better services to their clients, resulting in improved outcomes.
The common use of coaching software is to manage and track coaching sessions, set goals, and provide feedback. It helps coaches in creating personalized coaching plans, scheduling sessions, communicating with clients, and monitoring progress. It also provides analytics to evaluate coaching effectiveness and improve performance.
When choosing coaching software, consider features like client management, appointment scheduling, session notes, progress tracking, billing and payment processing, communication options, content delivery, automation, analytics, and customer support. These features will help you effectively manage and optimize your coaching practice.
Coaching software is used in various industries, including sports, health and fitness, education, business, and more. It is a versatile tool that helps coaches of all sectors to effectively plan, track, and analyze their coaching sessions and programs.
The cost of coaching software varies based on features, providers and scope of use. It can start at free plans with limited features and range up to monthly subscriptions starting at $50 to $100 or more depending on level of service and amount of users.
Yes, there are free coaching software tools available. Some popular options include Trello, Asana, and Google Drive. These free plans often have limitations on features and team members. However, they can be a good starting point for small coaching businesses or those who are just starting out.
Coaching software varies in terms of technical expertise required. Some are user-friendly with pre-designed templates while others may require more technical knowledge for advanced features or customizations. Basic computer skills and understanding of coaching concepts are generally sufficient to get started. Assistance from support resources may be needed for more complex features.
How to use this page to find the right software
Identify your needs and requirements from the software. Consider factors like functionality, features, platform compatibility, budget, and any specific industry or personal preferences.
Based on your needs, prioritize the features or functionalities that are essential for your software.
Explore the website link of each software to gather more detailed information about it.
Engage employees right inside emails
⚡ Streamline employee onboarding with interactive emails
✉️ Conduct pulse surveys and gather feedback inside the emails
🔥 Organize outings & collect opinions with interactive polls in emails
Early stage startup? These tools might help you
Better emails. less work.
super growth.