Best Data Warehouse Software in 2023
Are you looking for a Data Warehouse Software for your business? You have come to the right page. This guide will help you discover the best Data Warehouse Software of 2023 and along with a deep dive into their features, pricing, rating, etc.
What is Data Warehouse Software?
Data warehouse software is an important tool for businesses that need to store and analyze large amounts of data. It enables organizations to collect, store, and manage data from various sources, such as databases, third-party applications, and cloud-based services. Data warehouse software provides users with powerful data analysis capabilities, allowing them to identify trends and patterns, develop business intelligence reports, and make informed decisions. With data warehouse software, businesses can gain valuable insights into key performance metrics, customer behavior, and market trends, enabling them to optimize their operations and stay ahead of the competition.
How Data Warehouse Software work or function?
Data warehouse software functions by collecting and organizing large amounts of data from different sources into a single, centralized location. This software is designed to make it easy to analyze data and extract insights to inform business decisions. It also allows for easy data retrieval and reporting, enabling businesses to quickly access the information they need. Data warehouse software helps to ensure data accuracy and consistency, while providing a scalable solution to handle increasing volumes of data over time.
Benefits of Data Warehouse Software?
Benefits of Data Warehouse Software:
Enables businesses to easily access and manage large amounts of data from various sources
Provides advanced analytics capabilities for improved decision making
Helps identify trends and patterns which can be used to optimize business processes
Increases data security and reduces risks of data loss or corruption
Enhances collaboration among teams and departments with centralized data access
Lowers IT costs associated with data management and storage.
How we curated this list
We conducted extensive research to identify a wide range of software options within each category. This involved exploring online resources, industry publications, software directories, and user reviews. Please note that the pricing and features mentioned here are subject to change. We recommend you to visit the product website for the latest information before making a decision.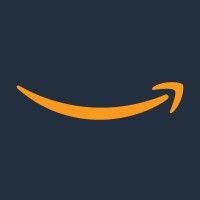 Product Description
Welcome to the THANKSBLOCK CHAIN... Introducing the world's first ultra-sustainable hackable gift kit! REPACKAGE - RESHARE - REPEAT //unbox.CREATIVITY
Pros and Cons
Amazon Redshift allows for faster data analysis and prediction, saving time and resources.
The service offers up to 5x better price performance when compared to other cloud data warehouses.
Amazon Redshift is a secure and reliable data warehouse service, ensuring the safety and integrity of data.
The service is only available through Amazon Web Services, limiting its accessibility.
Amazon Redshift mostly supports SQL queries, limiting its functionality with other programming languages.
In order to fully utilize the service, expertise in data analysis and management may be required, which may not be accessible to all users.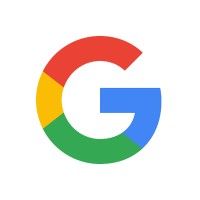 Product Description
BigQuery is a serverless, cost-effective and multicloud data warehouse designed to help you turn big data into valuable business insights. Start free.
Pros and Cons
Google Cloud offers a wide range of solutions for different industries and applications.
The product boasts of enterprise-ready AI and machine learning capabilities.
Google Cloud provides a unified approach to data-driven transformations with built-in AI and simplified data management.
The product may require a steep learning curve due to its vast array of features and functionalities.
Some advanced solutions may come with a hefty price tag.
The product may not be suitable for small businesses with limited technology budgets.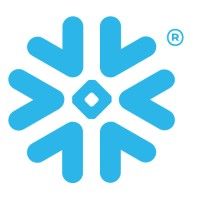 Product Description
Discover how the Snowflake Data Cloud can unite data and smash silos to solve your biggest challenges.
Pros and Cons
Highly scalable and configurable
Offers fast performance with real-time data processing
Provides easy accessibility and security controls for data sharing
Can be expensive for small businesses or startups
Limited functionality for certain types of operations
Requires advanced technical knowledge for implementation and maintenance.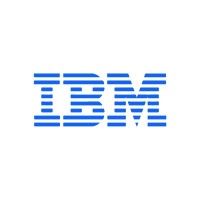 #4
IBM Netezza Performance Server
Product Description
IBM Netezza Performance Server is the cloud-native data warehouse designed for scalable analytics and insights across hybrid, cloud and on-premises deployments
Pros and Cons
Netezza Performance Server is available on multiple cloud platforms, making it easily accessible and flexible for users.
The platform offers high-speed analytics and insights that can support critical business decisions in a timely manner.
Netezza Performance Server integrates with Watson data integration to provide fit-for-purpose query engines that optimize workloads for all data types, making it an effective tool for running highly complex queries and machine learning.
The pricing model may not be suitable for all users, as it charges on an hourly-credit consumption mode, which could result in some users paying more than they initially intended.
The platform's reliance on cloud infrastructure may pose a security risk for some users who prefer to keep their data in-house.
While Netezza Performance Server offers comprehensive data access controls, some users may find that the platform's governance options are too rigid and may require more flexibility in their data management.
#5
Databricks Lakehouse Platform
Product Description
Databricks combines data warehouses & data lakes into a lakehouse architecture. Collaborate on all of your data, analytics & AI workloads using one platform.
Pros and Cons
Unified platform for data management and analytics with consistent governance
Open standards provide easy integration with other tools and secure data sharing
Scalable platform capable of handling simple data pipelines to massive machine learning models
No specific information about pricing is provided in the passage
Limited information on data governance and sharing features
Requires some prior knowledge of data engineering and analysis to fully utilize the platform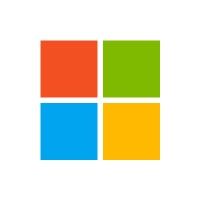 Product Description
Transform your business with a unified data platform. SQL Server 2019 comes with Apache Spark and Hadoop Distributed File System (HDFS) for intelligence over all your data.
Pros and Cons
SQL Server 2022 is known for its industry-leading performance, security, and availability.
The platform is flexible, allowing users to choose their language and platform of choice, including open source support.
It has enterprise reporting capabilities and provides users with rich and interactive Power BI reports on any device.
The product may be too advanced or technical for users who are not familiar with data analysis tools.
The pricing for SQL Server 2022 may be out of budget for smaller businesses or individuals.
A subscription to Software Assurance is required for users to take advantage of certain features.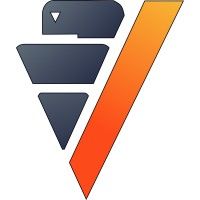 Product Description
Vertica provides a best-in-class, unified analytics platform that will forever be independent from underlying infrastructure.
Pros and Cons
The Vertica Unified Analytics Platform offers advanced analytics, in-database machine learning, and data lake query engine, providing users with a comprehensive analytics solution.
The Vertica Accelerator is an automated administration tool that runs in the user's AWS account, making it easy to manage and operate.
Vertica offers a range of solutions and resources tailored to different industries, including AdTech, Financial Services, Gaming, Healthcare, Technology, Telecommunications, and Utilities, providing users with industry-specific tools.
The Vertica-as-a-Service offering requires users to have an AWS account, which may pose a challenge for users who don't currently have one.
The Customer-Managed Software option requires users to bring their own license, which may add an extra step for users who want to start using the software.
While Vertica offers a range of resources, including a blog, case studies, demos, infographics, and videos, some users may find that the available resources are not comprehensive enough to provide in-depth expertise on the platform's features and capabilities.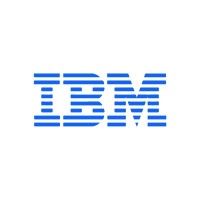 Product Description
IBM Db2 is the database to run your mission-critical workloads. Power low-latency transactions and real-time analytics across any cloud, hybrid, or on-prem.
Pros and Cons
Highly resilient and scalable for mission-critical workloads, with support for low latency transactions and real-time analytics at scale.
Built-in encryption, access controls, and data masking to protect sensitive data, along with deployment options for on-premises, cloud, or hybrid environments.
Ability to simplify the data landscape with a single engine for transactional, analytical, and operational workloads, integrated with data lake capabilities.
Pricing is not immediately clear and may vary based on deployment options and usage.
There may be a learning curve for developers and administrators who are new to Db2, especially if they are migrating from a different database system.
While there is a community and educational resources available, support may be limited without purchasing additional support from IBM.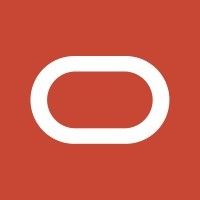 #9
Oracle Exadata Cloud Service
Product Description
Oracle offers a comprehensive and fully integrated stack of cloud applications and cloud platform services.
Pros and Cons
Offers a complete enterprise cloud solution for modernizing businesses.
Provides a wide range of cloud services, including analytics and AI, application development, and database management.
Offers a free version of Oracle Database 23c for developers.
No clear pricing information available on the website.
No information on uptime or reliability of the cloud services.
Some of the services may be too advanced for small businesses or individuals with limited technical expertise.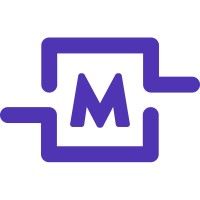 Product Description
Unlock the power of your data with Mozart Data's comprehensive data management solutions. Store, manage, analyze, and optimize your data with ease. Learn more today.
Pros and Cons
Provides an all-in-one modern data stack allowing users to centralize, organize, and analyze every piece of data easily.
The data platform can be set up in less than an hour and democratize the data by giving more users access to it.
The company offers automation of data preparation, largely reducing the space for human error.
The pricing for the data platform is not mentioned on the website.
There is no information provided regarding the security measures taken to protect user data.
The company website appears to be crowded and confusing, making it difficult to navigate. Product Description
Easily sync, store, and access all your business data with a cloud data platform designed for analysts.
Pros and Cons
Flex Connector makes it easier to connect different data sources in one place.
The platform features an interactive workbench for exploring and visualizing data.
Panoply claims to be 30x faster and 50% cheaper in implementing managed ELT and cloud data warehouse.
The pricing for using the Panoply platform is not disclosed in the provided passage.
It is not clear whether the platform supports customization and advanced analytics features.
Limited information is provided about the level of security and compliance measures implemented by the platform.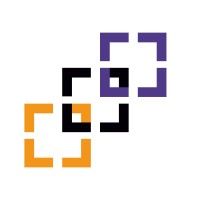 Product Description
Lyftrondata is a modern data fabric platform that enables you to extract, transform and load data in real-time with fewer clicks and at an affordable price.
Pros and Cons
"Effortlessly load data from 300+ sources into data warehouses"
Built-in modules that adapt to modern data infrastructure
Highly scalable infrastructure, with unlimited compute and performance
No information provided on pricing or cost
The benefits and improvements mentioned seem mostly anecdotal, with no concrete data or metrics presented
No information on customer support or assistance offered #13
Azure Synapse Analytics
Product Description
Azure Synapse Analytics is a limitless analytics service that brings together enterprise SQL data warehousing and big data analytics services.
Pros and Cons
The product has a wide range of solutions catering to different needs for businesses.
Azure offers sustainable, trusted cloud infrastructure with more regions than any other provider to ensure fast and reliable connectivity.
The product has a user-friendly interface with clear guidance and resources for customer enablement to help businesses achieve their desired outcomes.
The vast number of features and solutions may overwhelm new users who may not know which solutions to choose for their specific needs.
The cost of some solutions may be too high for small businesses or startups, limiting their ability to take advantage of the product.
The product may not be suitable for businesses with existing infrastructure and applications as it may require significant changes or upgrades to integrate with Azure.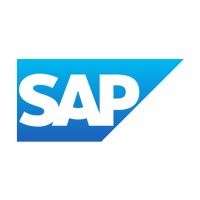 Product Description
Learn about SAP Datasphere, a comprehensive data service that enables every data professional to deliver seamless and scalable access to mission-critical business data for more impactful decision-making.
Pros and Cons
SAP Datasphere is a comprehensive data service that enables every data professional to deliver seamless and scalable access to mission-critical business data.
Access all your data across hybrid and cloud environments no matter where it resides.
SAP Datasphere enables a powerful open data ecosystem that allows users to future proof their data governance initiatives across their entire data estate.
SAP Datasphere is part of the SAP Business Technology Platform, which may not be affordable for small and midsize enterprises.
There is limited information on the pricing and requirements of SAP Datasphere on the website, which can cause confusion and uncertainty for potential buyers.
It can be difficult to find a quick and concise overview of SAP Datasphere's features and capabilities, as the information is spread out across multiple web pages. Product Description
Teradata Vantage is the intelligent multi-cloud data platform that understands enterprise data from any source. See why top brands trusts Teradata.
Pros and Cons
Teradata is ranked #1 in all Analytical Use Cases.
Teradata Vantage is a flexible data and analytics platform that can be used in public cloud systems like AWS, Azure, or Google Cloud, as well as in hybrid multi-cloud, on-premises, and commodity hardware environments.
Teradata Vantage offers in-database analytic capabilities that support multiple programming languages and improve performance while reducing friction, time, and cost.
Teradata Vantage may not be suitable for businesses with smaller or less complex data sets.
The cost of Teradata Vantage may be expensive for some businesses, especially smaller ones.
The complexity of Teradata Vantage may require specialized skills and knowledge, which may result in additional costs for training or hiring personnel.
Missing a tool?
List it here

->
Frequently asked
questions
The best data warehouse software depends on your specific needs and goals. Popular options include Amazon Redshift, Google BigQuery, and Snowflake. Evaluate features like scalability, pricing, security, and integration capabilities to find the software that aligns with your business requirements.
Data warehouse software provides benefits like data centralization, data consistency, easy data management, improved data quality, fast access to data, and quick reports generation. It helps businesses to reduce operational expenses, improve decision making, enhance customer experience, and gain competitive advantages.
The common use of data warehouse software is to collect, store, and analyze large amounts of data from various sources. It enables businesses to access valuable insights, make informed decisions, and improve overall performance. It also provides features for data integration, transformation, cleansing, and reporting to ensure data accuracy and quality.
Consider features such as scalability, security, data transformation capabilities, performance, integration options, data modeling, query and reporting, data governance, and customer support when choosing data warehouse software. These features will help you effectively store, manage, and analyze large amounts of data.
Data warehouse software is used across various industries, including finance, healthcare, retail, e-commerce, telecommunications, and more. It is an essential tool that helps businesses to collect, manage, and analyze large amounts of data from various sources for strategic decision-making.
The cost of data warehouse software varies based on factors like features, provider, and data size. It can range from free plans with limited features to monthly subscriptions starting at $1,000 to $10,000 or more, depending on the scale and level of service required.
Yes, there are free data warehouse software tools available. Some popular options include Apache Hadoop, Apache Cassandra, and Snowplow. These free tools may have limitations on features or support, but can be a good starting point for small businesses or those with basic data warehousing needs.
Advanced technical skills are generally required to effectively use data warehouse software. While some tools may offer user-friendly interfaces, the management and processing of large amounts of complex data requires in-depth knowledge of data management, SQL, and programming languages. Assistance from support resources may also be necessary.
How to use this page to find the right software
Identify your needs and requirements from the software. Consider factors like functionality, features, platform compatibility, budget, and any specific industry or personal preferences.
Based on your needs, prioritize the features or functionalities that are essential for your software.
Explore the website link of each software to gather more detailed information about it.
Modernize your operations with interactivity
📈 Automate bills, usage reports, and notifications with the journey feature
⚡ Enable people to raise issues inside the emails using forms
✉️ Use APIs to trigger and send notification and reminder emails
Early stage startup? These tools might help you
Better emails. less work.
super growth.